An offseason trade that sent Mat Latos from Cincinnati to Miami in exchange for young righty Anthony DeSclafani and catching prospect Chad Wallach was supposed to be one of the key moves for a Marlins team that was making a push to contend in 2015 on the heels of a record-setting Giancarlo Stanton extension. Things have not gone according to plan in Miami, however.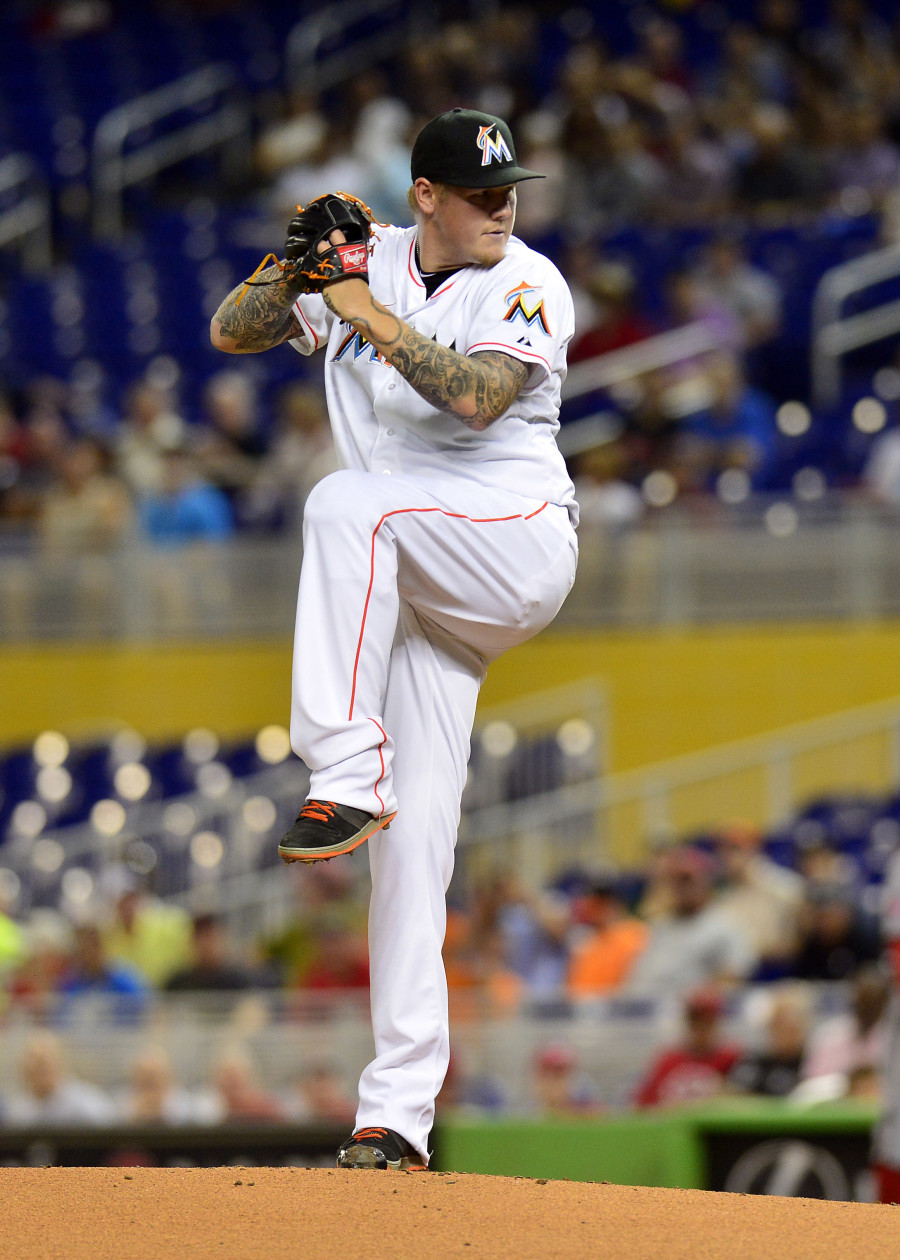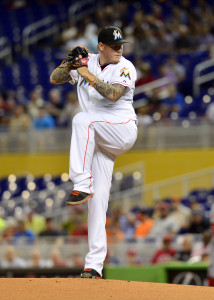 The Marlins currently sit at 34-46, a disappointing 9.5 games back from both the division lead and a Wild Card playoff berth. Mike Redmond has been fired and replaced as the on-field manager by former GM Dan Jennings. Stanton is on the disabled list with a broken hand, where he's joined by Opening Day starter Henderson Alvarez as well Opening Day starters Mike Morse and Martin Prado. Miami has yet to throw in the towel according to multiple reports, but their starters are drawing interest from pitching-hungry teams. All of this brings us back to Latos, whose own 2015 shortcomings have contributed to the Marlins' sub-par start.
Latos, 27, entered the season with a career 3.34 ERA at the Major League level despite spending three seasons with the Reds, whose home park is among the most hitter-friendly environments in the game. However, as of this writing, Latos is sporting a 5.27 ERA with the highest BB/9 rate he's posted since debuting with the Padres in 2009. He's earning $9.4MM after losing an arbitration hearing to the Marlins this winter and is slated to hit free agency at the end of the year. Of that $9.4MM, about $4.83MM remains, and Latos has already missed time this season due to inflammation in his left knee.
None of this paints Latos as a very flattering trade candidate, but there's still a compelling case to be made that says he can help a team in need of pitching. Latos opened the 2014 season on the DL as he recovered from spring surgery on his left knee — the same knee that sidelined him in 2015. From the time of his activation in 2014 to the time he was placed on the DL in 2015, Latos averaged about 90.7 mph on his fastball — two full miles below the 92.7 mph he averaged from 2011-13.
However, since he's come off the disabled list, Latos' missing velocity has suddenly returned. A look at his velocity stats on BrooksBaseball.net indicates that his four-seamer is averaging 93.66 mph over his past four starts, and his sinker is averaging 92.95 mph. Both marks are two miles per hour faster than he averaged prior to hitting the DL. In fact, if you break down his average velocity on a game-by-game basis, his slowest average fastball in a start since coming off the DL is 92.42 mph. That mark is still better than even his best pre-DL days, in terms of radar readings.
Perhaps, then, it shouldn't be surprising to see that Latos has worked to a much more palatable 3.86 ERA in his small sample of work since being activated. He's whiffed 24 hitters against just six walks in 25 2/3 innings — each a significant improvement over his K/9 and BB/9 rates earlier in the year when working with diminished velocity. Latos has seen significant jumps in his whiff rate on both pitches since adding velocity, and the same holds true for his splitter as well.
It's not known for certain whether Latos' knee will hold up, nor can we definitively say that his velocity increase is sustainable. However, interested clubs will be able to watch another four weeks' worth of his starts in order to make that determination for themselves. If Latos is back to the form that most came to expect of him from 2010-14, then suddenly, committing $4-5MM to him over the remainder of the season no longer looks to be an unreasonable undertaking.
The Marlins, in fact, could have good reason  deal Latos even if they don't otherwise act as sellers on the upcoming market. Aside from the obvious up-front financial savings that hold more value to a tight-budgeted team like Miami than a larger-payroll club, the Marlins may be reluctant to extend a qualifying offer to Latos following the season. The value of last year's QO was a hefty $15.3MM, and that number figures to increase in 2015. A payroll-conscious team such as Miami could be reluctant to roll the dice on Latos remaining healthy for the rest of the season. If he re-injures the knee, the Fish would likely be too apprehensive to make a QO to an injured pitcher. Even if Latos remains healthy and looks like a good bet to reject the QO, Miami might find the small chance that he accepts somewhat risky. Trading him now, especially in a market that is currently tilted in favor of teams willing to sell assets, would be one way to ensure that they receive some long-term value in exchange for their relatively significant offseason investment in Latos.
The Marlins have the depth to replace Latos, as Jose Fernandez is now healthy and joined in the rotation by Dan Haren, Tom Koehler, Jarred Cosart and Latos. Even if Latos is dealt, David Phelps and Brad Hand both have experience starting in the Majors, and Alvarez is expected off the DL later this season. Jose Urena and Justin Nicolino represent rotation options in the upper minors.
The Tigers are said to have scouted Miami's starters recently, though no interest in specific pitchers was mentioned, so it's probably best not to read too much into that bit of info. (Multiple teams, after all, figure to be scouting Miami's starters.) In addition to Detroit, though, plenty of other clubs are interested in adding to their rotation. The Blue Jays, Dodgers, Astros, Royals, Rangers, Yankees and Pirates are among teams that have been connected to pitching upgrades or speculated to eventually be in the market for rotation help.