Over the next few days, I will be discussing some of the higher profile upcoming arbitration cases. I will rely partly on my arbitration model developed exclusively for MLB Trade Rumors, but will also break out some interesting comparables and determine where the model might be wrong.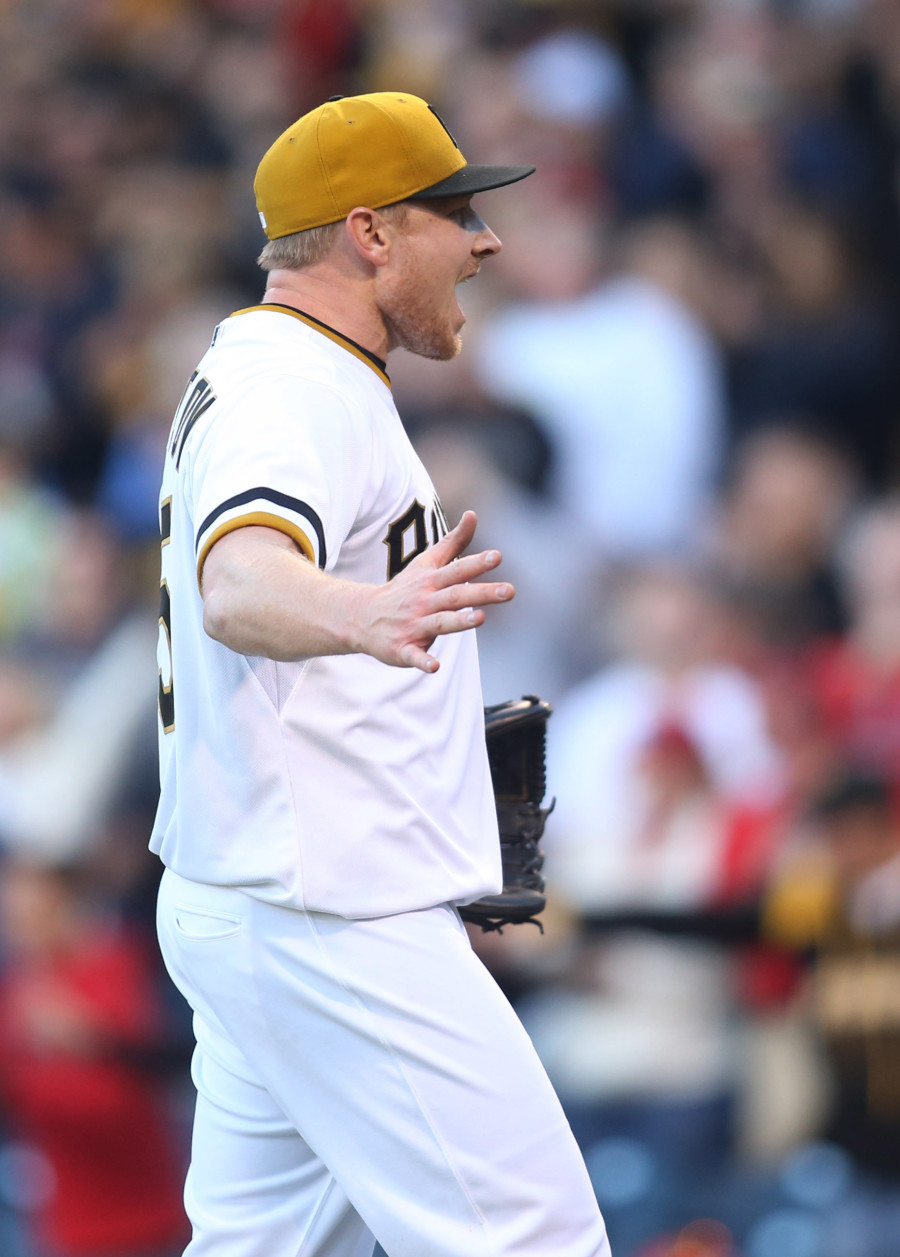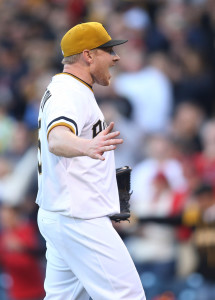 As young fireballers have gotten more opportunity to close, more arbitration cases with few comparables have emerged. Last year, I wrote about such a foursome of closers who had reached second-year arbitration eligibility, and this year I am writing about two of those closers, Aroldis Chapman and Kenley Jansen, along with Mark Melancon (who I wrote about separately last year). My arbitration model projects each of these pitchers to get raises between $4MM and $4.85MM this winter, each of which would break Jim Johnson's current record of a $3.88MM raise for a third-year eligible closer.
Depending on how different statistics are weighed, they all have a compelling case to break this record. Johnson's $3.88MM raise came after he had a 2.49 ERA and 51 saves in 68 2/3 innings, but Johnson struck out just 41 batters that season. He also only had 72 total saves at that point in his career. Although pre-platform performances generally do not matter outside of first-time-eligible arbitration salaries, one large exception I have found is career saves for closers. It is clear that having a history of being a closer matters, which means that Chapman's 146 career saves, Melancon's 121 saves, and Jansen's 142 saves will all help them have better arbitration cases than Johnson did with 72 career saves.
Melancon also had 51 platform-year saves, matching Johnson's 51 in his platform year in 2012. Along with his 2.23 ERA in 76 2/3 innings, he should have little trouble topping Johnson's $3.88MM raise after his 2.49 ERA in 68 2/3 innings. Melancon's $4.6MM projected raise seems about right.
Although Chapman only had 33 platform-year saves, his 1.63 ERA and aforementioned 146 career saves have led him to get an even bigger projected raise than Melancon. His projection actually slightly exceeded the Kimbrel Rule maximum, which is why he is projected for $12.9MM instead of the $13MM figure that was actually forecast by the model. In spite of the lower platform-year save total, Chapman's vastly superior ERA and greater bulk of career saves give fair reason to assume he will probably get a bigger raise than Melancon, whose case is a straightforward improvement over Jim Johnson's 2013 case. Both pitchers are likely to get raises between $4MM and $4.85MM.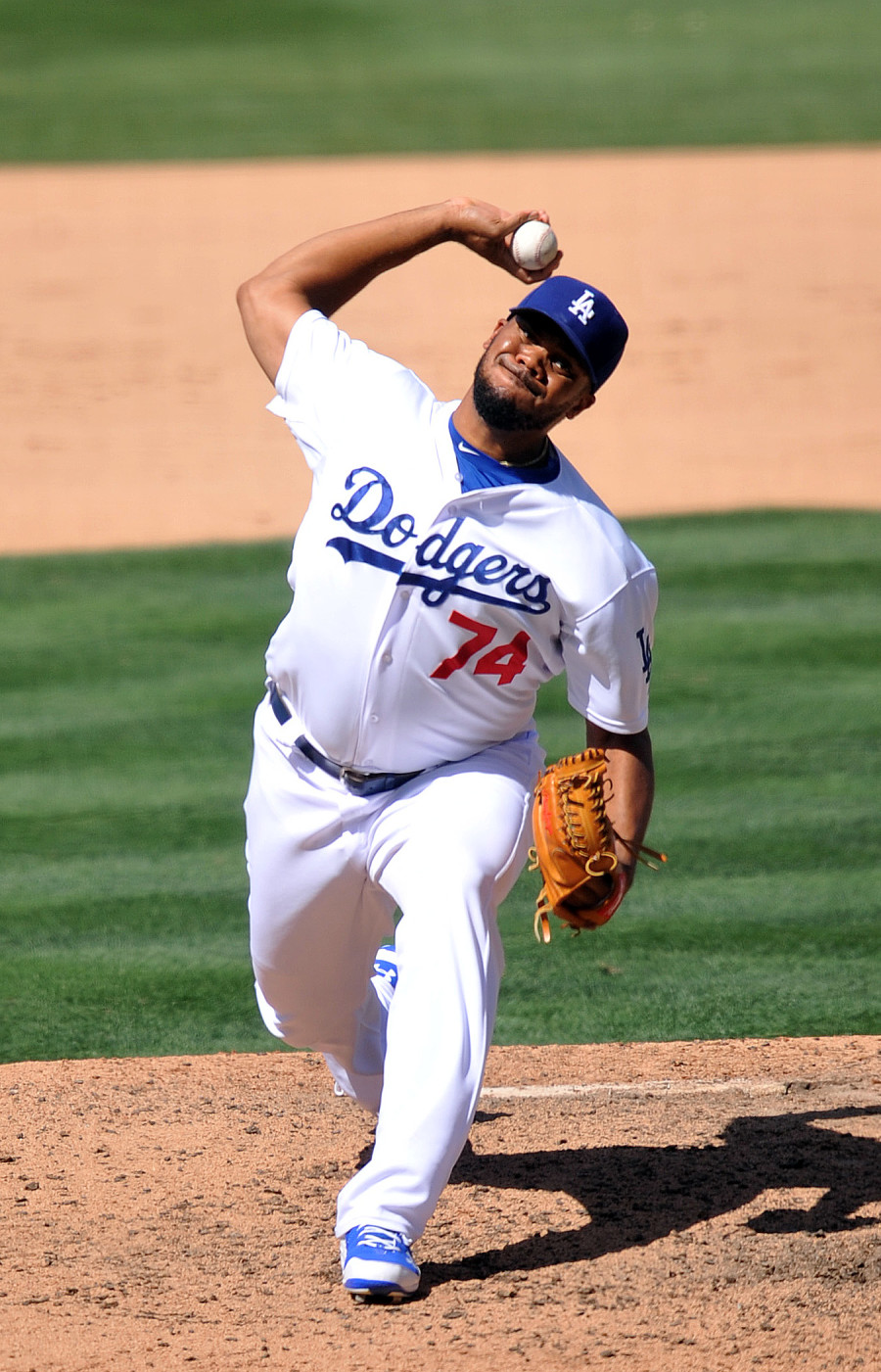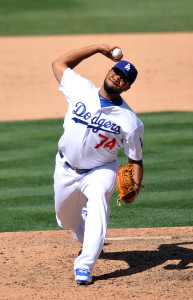 Kenley Jansen is projected to land a $4MM raise, which would just barely top Johnson's record. Jansen had 36 platform-year saves, but 142 career saves, so he has fewer platform-year saves but almost double Johnson's career saves. His platform-year ERA (2.41) is a bit better than Johnson's was, although it came in fewer innings (52 1/3 versus 68 2/3) due to the fact that Jansen opened the season on the disabled list with a foot injury. I could see Jansen failing to make the case that he should get a larger raise than Johnson did, although if Melancon or Chapman set new records, he could easily argue that those are more applicable comparisons.
It is difficult to find pitchers other than Johnson that would apply to this trio of players. Jose Valverde had 44 platform-year saves going into his 2009 case, in which he earned $3.3MM, and he did have 142 career saves. However, his ERA was 3.38. A year prior to that, Francisco Rodriguez had a $2.95MM raise with similar numbers, but that case would be even more stale than Valverde's. Joel Hanrahan got a $2.94MM raise with 36 saves going into his 2013 case, but he only had 96 career saves at that point. Johnson's case against appears more applicable for all three of these closers.
Each of these three players could set the market for each other, so their raises are likely to be highly interdependent. They are also likely to set the market for future closers, now that more players will presumably reach their third year of arbitration eligibility with a career of closing behind them. I think that my model probably has appropriately guessed their salaries for 2016, but if it is wrong, it will probably be either too high on all three, or too low on all three.
Photos courtesy of USA Today Sports Images.