You can find all the published entries in our Offseason in Review series here.
The D-backs had perhaps the most surprising, aggressive offseason of any club in baseball in an effort to make a run at the NL West crown.
Major League Signings
Notable Minor League Signings
Trades and Claims
Extensions
Notable Losses
Needs Addressed
Entering the offseason, the rotation was known to be Arizona's greatest need, but for financial reasons, the expectation was more that the D-backs would pursue second-tier arms like Kenta Maeda and Mike Leake than the names at the very top of the market. That, of course, changed in a matter of about 12 hours, which is reportedly the length of time it took the D-backs to sign Zack Greinke to a staggering six-year, $206.5MM contract after owner Ken Kendrick called his front office and gave the green light.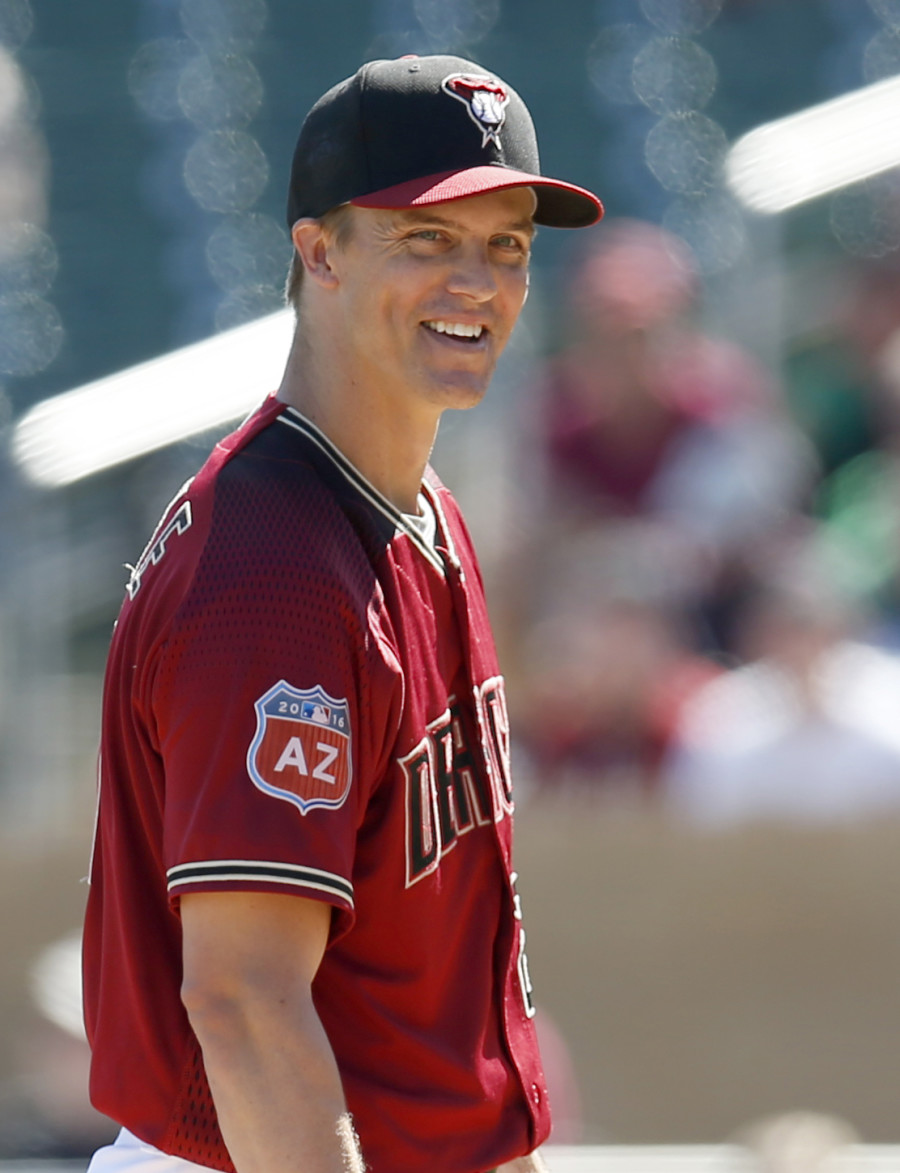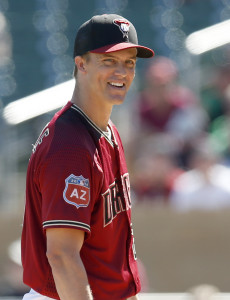 Unlike Greinke's previous deal, this new contract doesn't contain an opt-out. While a few million dollars of that sum is deferred, the Diamondbacks are paying Greinke more than $31MM annually, and the actual $34.4MM annual value of the deal (before deferrals) is the largest in Major League history. That represents a huge percentage of the spending capacity of an organization that has only once topped $100MM in Opening Day payroll. The Diamondbacks are betting that Greinke will not only age well, but continue to produce at an elite level — one near the collective 2.30 ERA that he posted over the life of his three years with the division-rival Dodgers. At the very least, they're counting on him to perform over the life of the next three years, which is the amount of time for which the club controls standout center fielder A.J. Pollock and the team's other blockbuster offseason addition: right-hander Shelby Miller.
In order to acquire three years of Miller, the D-backs parted with 2015 breakout Ender Inciarte, 2015 No. 1 overall draft pick Dansby Swanson and top prospect Aaron Blair. The price paid was astounding to most, and I'll look at the Miller deal in full later in this review, but there's little doubt that the D-backs have overwhelmingly improved upon the collection of starters with which they entered the 2015 season. Greinke, Miller and a full season of the excellent and underrated Patrick Corbin (who missed half of the '15 campaign recovering from Tommy John surgery) give the club one of the more impressive rotation trios in the big leagues.
Joining that group will be right-hander Rubby De La Rosa and left-hander Robbie Ray. While De La Rosa hasn't yet cemented himself as a high-quality big league starter, he proved durable last season by racking up 188 1/3 innings and carries further upside. (If nothing else, his velocity and dominance over right-handers suggests that he could be converted to a successful reliever if he continues posting upper-4.00 ERAs.) Ray, acquired in the three-team deal that sent Didi Gregorius to the Yankees, somewhat quietly delivered a strong season, posting a 3.52 ERA and solid peripheral stats in 127 1/3 innings. Although they traded a near-MLB-ready arm in Blair, the D-backs still have Archie Bradley and Braden Shipley on the cusp of the Major Leagues, so there's depth beyond the starting five should a need arise.
The Diamondbacks have also long been connected to bullpen help — most notably, Aroldis Chapman — but they instead brought in the highly durable Tyler Clippard on a two-year deal late in the offseason. Clippard has been baseball's iron man in the pen. Dating back to the 2009 season, his 524 1/3 lead all big league relievers, and it's not even close. Luke Gregerson ranks second on that list but is 44 1/3 innings behind; essentially, Clippard has thrown two-thirds of a season's worth of innings more than any other reliever since establishing himself in 2009.
There are varying ways to interpret that durability, of course. MLBTR's Jeff Todd and I discussed the deal this offseason on our podcast, with Jeff viewing the deal as a solid value and a sensible move given the organization's other acquisitions. I'm more skeptical, particularly in light of last year's results. While Clippard delivered an excellent 2.92 ERA in his age-30 season, his strikeout rate, walk rate, swinging-strike rate and velocity all trended in the wrong direction, and he posted a 21.2 percent ground-ball rate. If the innings have begun to catch up to Clippard and/or he posts a fly-ball rate near 60 percent at the homer-friendly Chase Field, the return on Arizona's investment could be marginal. The D-backs were already burned once by acquiring an extreme fly-ball reliever in Addison Reed, and Clippard is an even more pronounced fly-ball arm. If, on the other hand, last year was an anomaly and Clippard pitches more like his 2010-14 self, the Diamondbacks will have deepened their 'pen at a very reasonable price.
Continued analysis after the break …
Questions Remaining
For as much as they improved the pitching staff, the D-backs' infield (beyond the elite Paul Goldschmidt) is suspect. Arizona got out from underneath a portion of the remaining Aaron Hill contract (and used the savings to sign Clippard, it should be noted), and in doing so added shortstop Jean Segura from the Brewers. Adding Segura would seem to displace defensive standout Nick Ahmed at shortstop, but it's not clear that Segura is an upgrade. The 26-year-old looked like a star in the making back in 2013, when he turned in an All-Star first half with Milwaukee, but outside of those three months he's never hit Major League pitching. Segura has a collective .250/.282/.328 batting line in 1,367 plate appearances dating back to the All-Star break that year, and his fielding can't stack up with that of Ahmed. Barring a sudden offensive resurgence for Segura, the D-backs might well be better off playing Ahmed's glove every day. And parting with the interesting Isan Diaz could sting down the line.
Second base is somewhat unsettled due to shoulder injuries that have sapped Chris Owings' production. Owings is young enough to still deliver on the promise he showed when he was first breaking into the Majors — he was the 2013 Pacific Coast League MVP — but the Snakes also looked at signing Howie Kendrick and trading for Brandon Phillips this winter. Phillips reportedly wouldn't have waived his 10-and-5 rights, so the D-backs had little say in the matter, but Arizona could have and arguably should have signed Kendrick late in the offseason. ESPN's Jayson Stark polled a number of big league execs on the best deals of the offseason, and Kendrick's two-year, $20MM pact with the Dodgers routinely came up as one of the best value signings. Arizona had interest in Kendrick, but GM Dave Stewart flatly said to the media that he couldn't part with his Competitive Balance Round A draft selection (No. 39 overall). That's a puzzling stance for an organization that not only gave up its first-round pick to sign Greinke, but traded two former first-round picks (Swanson and Blair) to land Miller in addition to sending 2014 first-rounder Touki Toussaint to the Braves this past summer in order to shed Bronson Arroyo's contract. The Diamondbacks' decision to prioritize the No. 39 pick over adding Kendrick at a bargain rate seems at odds with the exceptionally aggressive "win-now" stance taken over much of the winter.
Third base, too, is a question mark, but the D-backs have a potential regular in Jake Lamb. Should either Lamb or Owings falter this season, top prospect Brandon Drury is ready for big league action and is capable of playing third base and second base. Ahmed, too, seems more than capable of handling any of the three spots from a defensive standpoint — as could Segura, if he's overtaken at short — so the club does have several young options.
The Diamondbacks must also determine which players are going to flank Pollock at the outfield corners. David Peralta is a good bet to man one corner spot after a brilliant 2015 season, but it seems unlikely that he'll replicate last year's .312/.371/.522 batting line. Peralta posted that outstanding slash with the aid of a likely-unsustainable .368 average on balls in play. That's not to say that he won't hit at all, as there's plenty of evidence to suggest that he is indeed a weapon against right-handed pitching, but tempered expectations and a platoon partner are probably in order.
The other corner will have to be filled by one of Yasmany Tomas or Socrates Brito. Tomas was a flop in his first year of a $68.5MM contract, and the D-backs will need him to begin to produce now that Inciarte has been traded. Neither Tomas nor Peralta can match Inciarte's defensive value, but a step forward in the power and on-base department for Tomas would recoup some of the lost value in the outfield. If he continues to struggle, the 23-year-old Brito has followed up a terrific 2015 season with a strong Spring Training and could be given a chance to win the job (perhaps relegating Tomas to a platoon-mate for Peralta).
Deal of Note
The Miller trade is probably the most talked-about swap of the offseason, due in large part to the three quality assets that the Diamondbacks gave to acquire the right-hander's arbitration years. Miller was long projected to be a potential front-line starter as a prospect and posted a strong 3.02 ERA over 205 1/3 innings with the Braves last season. He's absolutely a quality big league pitcher, but the price the Diamondbacks paid is one that most would expect to yield an ace-caliber pitcher. Miller's ERA last season suggests that he could be near that level, but his strikeout rate was average, and his swinging-strike and walk rates worse than those of a league-average starter. The most appreciable gain made by Miller was in his ground-ball rate, which soared from 39 percent in 2013-14 to 47.7 percent last year. However, switching out Ahmed for Segura weakens the infield defense quite a bit and diminishes some of the value that would come from a sustained increase in grounders.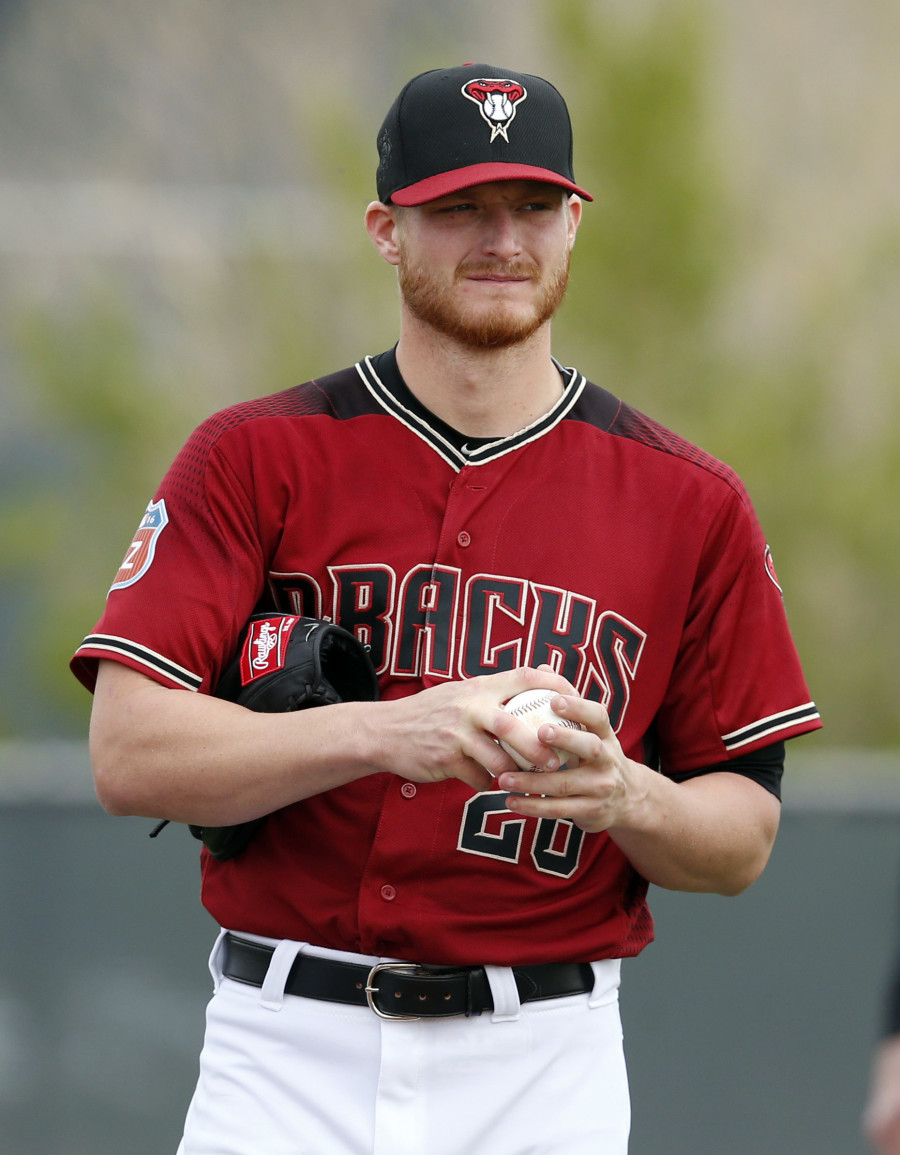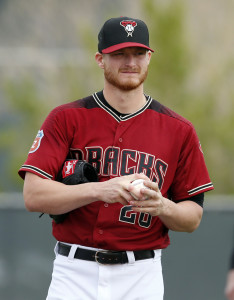 Fielding independent pitching metrics pegged Miller's 2015 season anywhere from 3.45 (FIP) to 4.16 (SIERA). Miller has outpitched those metrics in two of his three big league seasons, but he did so in 2015 with the aid of a minuscule and unsustainable .203 average on balls in play over the first two months of the season. Miller's ERA in that time was an incredible 1.48, but he posted a 3.77 ERA over the final four months of the 2015 campaign. That stacks up with what Miller provided the Cardinals in 2014, and if that's the pitcher that Miller is, then the Diamondbacks overpaid considerably.
In fact, even if Miller replicates his 2015 season, it's not entirely clear that Arizona got decidedly better. Inciarte was outstanding last year, hitting .303/.338/.408 to go along with some of the game's best outfield defense and plus value on the bases. The club doesn't have a clear-cut replacement in line for him, with Tomas, who played well below replacement level in 2015, and the untested Brito as the likeliest candidates to step into Inciarte's vacated spot. Inciarte may not repeat his own offensive success, but his glove and value on the bases give him a relatively high floor, and he has five years of club control (two of which are inexpensive pre-arbitration years) to Miller's three.
I'd prefer Miller to Inciarte in a given season, but three years of the former for five years of the latter carries comparable value, and the D-backs also surrendered a highly-regarded, near-MLB ready starter in Blair along with a premium talent in Swanson — a potential starting shortstop who was the first overall pick just six months prior. The pressure is on Arizona to win now and for Miller to be a significant component of their success, because the trade has the potential to look like a coup for the Braves in fairly short order.
Overview
Adding Greinke, Miller and a fully-rehabbed Corbin to the rotation in front of returning young arms De La Rosa and Ray unequivocally gives the D-backs a better rotation than they had at any point last season. The question for the Snakes is whether adding Miller at the expense of Inciarte is a net gain for the 2016 season and whether the complementary pieces around the lynchpins of their lineup (Goldschmidt and Pollock) can produce enough to take this club to the playoffs. D-backs supporters are quick to point to all the additions that were made to a roster that already won 79 games last year. However, Inciarte was no small part of the club's 2015 success, and it's certainly possible that the incumbent outfielders (Peralta in particular) will struggle to perform at such a high level in 2016. That's not to say that Pollock's success was a mirage — I've long contested that he is among baseball's most unheralded stars — but repeating a roughly seven-WAR season is no small feat even for a truly elite talent, and he's been slowed by elbow issues this spring.
The fact remains that the D-backs look like an improved club, and steps forward from young talent like Lamb, Owings and Drury as well as a breakout from a player like Tomas or a resurgence by Segura would go a long way toward catapulting the team up the ranks of the National League West. For an organization with such a clear desire to win now, however, there are a lot of players that need to prove themselves up and down the lineup in order to support what should be a strong pitching staff. And, if the club doesn't realize its championship aspirations in the coming years, the sacrifice of controllable assets that yielded the present roster could be increasingly painful in retrospect.
How would you rate the Diamondbacks' offseason work? (Mobile app users can click here to access the poll.)