After making three All-Star teams in the past four years and posting a sub-2.00 ERA along the way, Mark Melancon is improbably playing third fiddle on the closer market as he hits free agency for the first time in his career. Despite the competition he faces, he should be in line for a very lucrative contract.
Pros/Strengths
Melancon doesn't flash the gaudy velocity of fellow free-agent closer Aroldis Chapman, nor does he boast Kenley Jansen's ludicrous strikeout totals, but he's turned in a better ERA than either one of them since the start of the 2013 season (1.80) and has also pitched the highest number of innings of any of the three in that time (290).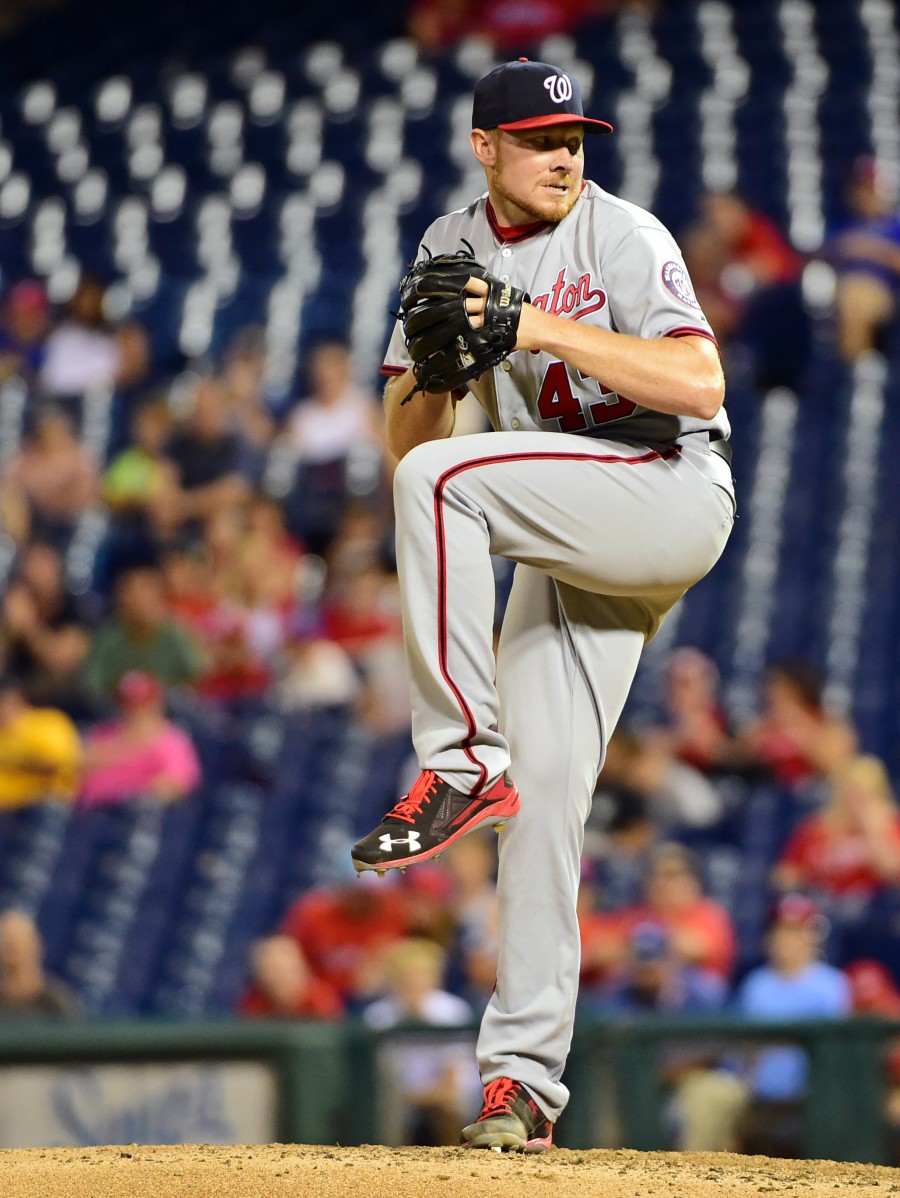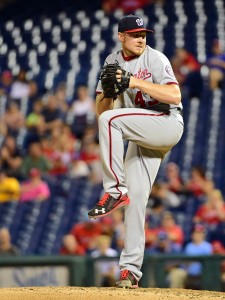 In addition to that 1.80 ERA, Melancon has averaged 8.3 K/9 against a minuscule 1.4 BB/9 rate in that four-year stretch. Melancon uses his cutter to rack up grounders at an enormous rate; he's 22nd of 222 qualified relievers with a 57.4 percent ground-ball rate dating back to 2013 and has actually been more effective against lefties than righties due to that pitch, so he doesn't come with platoon worries. Those ground-ball tendencies and his excellence even when hitters hold the platoon advantage are among the reasons that it's so difficult to leave the yard against Melancon. Since 2013, his 0.31 HR/9 rate trails only Wade Davis among qualified relievers. He's given up just 10 homers in those 290 innings.
It's true that relief pitching is a highly volatile commodity, but Melancon's consistency goes beyond his on-field performance. He's never been on the disabled list in either the Major Leagues or in the minors, and he's averaged 74 appearances and 72 innings per season over the past four years. He's also chipped in 10 playoff innings with a 3.60 ERA and has been pitching in pennant races and in the postseason since that breakout season in 2013, so he's no stranger to the highest levels of pressure a reliever would face.
Like Chapman, Melancon was traded prior to the non-waiver deadline, meaning he was ineligible to receive a qualifying offer and thus will not require the forfeiture of a draft pick upon signing with a team.
Weaknesses/Cons
Melancon will turn 32 years old next March, making him the oldest of the "big three" closers on the free-agent market this year. His consistency and durability mitigate some of the concern that stems from his age, but the fact that a long-term deal could run through his age-35 season isn't something that'll be lost on teams as they negotiate with his representatives.
It hasn't shown up much yet in his bottom-line results, but Melancon's contact rate and swinging-strike rate have trended in the wrong direction in each of the past two seasons, and he's also seen the rate at which hitters chase out-of-zone pitches against him decline in that time. He's down from averaging a strikeout per inning in 2013-14 to averaging 7.7 K/9 in the past two seasons. His K-rate did bounce back a bit in 2016, but this past season represented the lowest swinging-strike rate and chase rate as well as the highest contact rate that Melancon has allowed since 2013.
As one might expect for a pitcher that recently entered his 30s, Melancon's velocity isn't quite what it once was. He averaged 91.9 mph on his oft-used cutter and 92.7 on a more seldom-used four-seam fastball in his first season with the Bucs, but those marks sat at 90.9 and 91.8, respectively, in 2016.
This isn't necessarily his fault, but Melancon hasn't proven much in terms of pitching multi-inning stints recently, and the 2016 postseason showed a perhaps-increasing trend in that direction. Melancon has just nine multi-inning appearances over the past four years, with his longest 2016 outing being a two-inning stint late in the season. Certainly, it's not up to him to determine how managers Clint Hurdle and Dusty Baker have deployed him, but some lengthier outings might've done his stock a small favor.
Background
A ninth-round pick by the Yankees back in 2006, Melancon never carried all that much fanfare as a prospect. He debuted with the Yankees in 2009 but was traded to Houston alongside Jimmy Paredes to acquire Lance Berkman the following summer. The Astros flipped him to the Red Sox a year later as part of their package to acquire Jed Lowrie, and after one dismal season in Boston, the Pirates bought low on Melancon and made him one of the focal points of the trade that sent Joel Hanrahan to the Red Sox. The rest is history, as Melancon (like so many other pitchers) blossomed under pitching gurus Ray Searage and Jim Benedict while spending three and a half seasons in a Pirates uniform.
Off the field, Melancon has done work as a global ambassador for MLB in both New Zealand and South Africa, per the Pirates' 2016 media guide. He also participated in the MLB All-Star Series in Japan back in Nov. 2014. In the community, Melancon and former college teammates Nick Hundley and Chris Woodward have run "Training with the Pros" camps for children.
Market
The Nationals are known to want Melancon back in 2017, and it's been reported that they could deem Chapman and Jansen to be too expensive. That could indicate that he's their preferred option in the ninth inning, and as a team that's familiar with him and "loved" him in the clubhouse, the Nationals should be one of the top clubs in the mix for Melancon in free agency. They're far from alone, however, as Giants GM Bobby Evans candidly second-guessed not making a larger push to acquire Melancon as he watched his bullpen falter late in the 2016 season. The Giants have met with the representatives for each of the top three closers, and securing a top-tier bullpen arm is reportedly a priority for them.
The Cubs, Dodgers and Yankees are the other three big-market teams that have the means and potential need, and any of the three could make a play for Melancon (though the Cubs are said to be trying to unearth a new elite reliever rather than pay top dollar for a known commodity). The Rangers saw some instability in their bullpen last year and released their Opening Day closer, Shawn Tolleson, earlier this offseason. The Marlins have been linked to bullpen help, specifically to Jansen, but it's easy to see him being too expensive and Melancon being a bit more in their wheelhouse.
Melancon is a Colorado native, and Rockies GM Jeff Bridich confirmed this week that he's spoken to Melancon's representatives at ISE Baseball about bringing the three-time All-Star to his hometown state. That match seems like a bit of a long shot given the expected price tag (more on that below), but the Rockies could certainly use a ninth-inning upgrade. The same could be said of the division-rival Diamondbacks, who have little certainty in the 'pen and have already bolstered their rotation this winter. New GM Mike Hazen knows a bit about Melancon, though the one season Melancon spent in Boston came prior to his breakout and was something of a disaster. The Mets, too, make some degree of sense, though reports indicate that they're not pursuing the top relief arms, so they'd need to decide to change course in order to be more than an on-paper fit.
Expected Contract
Were it not for Jansen and Chapman, Melancon would be entering the open market with the best numbers that we've seen out of a free-agent reliever since David Robertson hit the open market two winters ago. Robertson was two years younger at the time but also came with the burden of a qualifying offer and had posted consistently higher ERAs. He ultimately fell just shy of Jonathan Papelbon's record $50MM deal when he agreed to a four-year, $46MM pact with the White Sox.
Papelbon's record has stood longer than anyone might've reasonably predicted, but there's virtually no chance that it survives this winter. And while most pundits have pegged Chapman and Jansen to shatter the record, I'm of the belief that Melancon will join them as a third reliever to break that $50MM benchmark. While I don't think he'll do it in as grand of fashion, I'm pegging Melancon for a four-year deal worth $56MM — a slight bump over the $52MM that he was predicted to receive in on MLBTR's list of Top 50 free agents.
Photo courtesy of USA Today Sports Images.