The Nationals have announced that they've agreed to terms with Bryce Harper on a deal for the 2018 season. Harper will receive $21.625MM, making his 2018 salary the largest ever for a player who would have been eligible for arbitration, Jon Heyman of Fan Rag writes (Twitter links). Harper can also receive up to a maximum of $1M in bonuses, according to FOX Sports' Ken Rosenthal (Twitter links) — he can receive the full $1M for winning the NL MVP, $500K for second, $250K for third, $150K for fourth and $100K for fifth, and he can also receive $100K each for winning an All-Star berth, a Gold Glove or a Silver Slugger. Harper was already under team control through 2018, so he can still become a free agent following the 2018 campaign.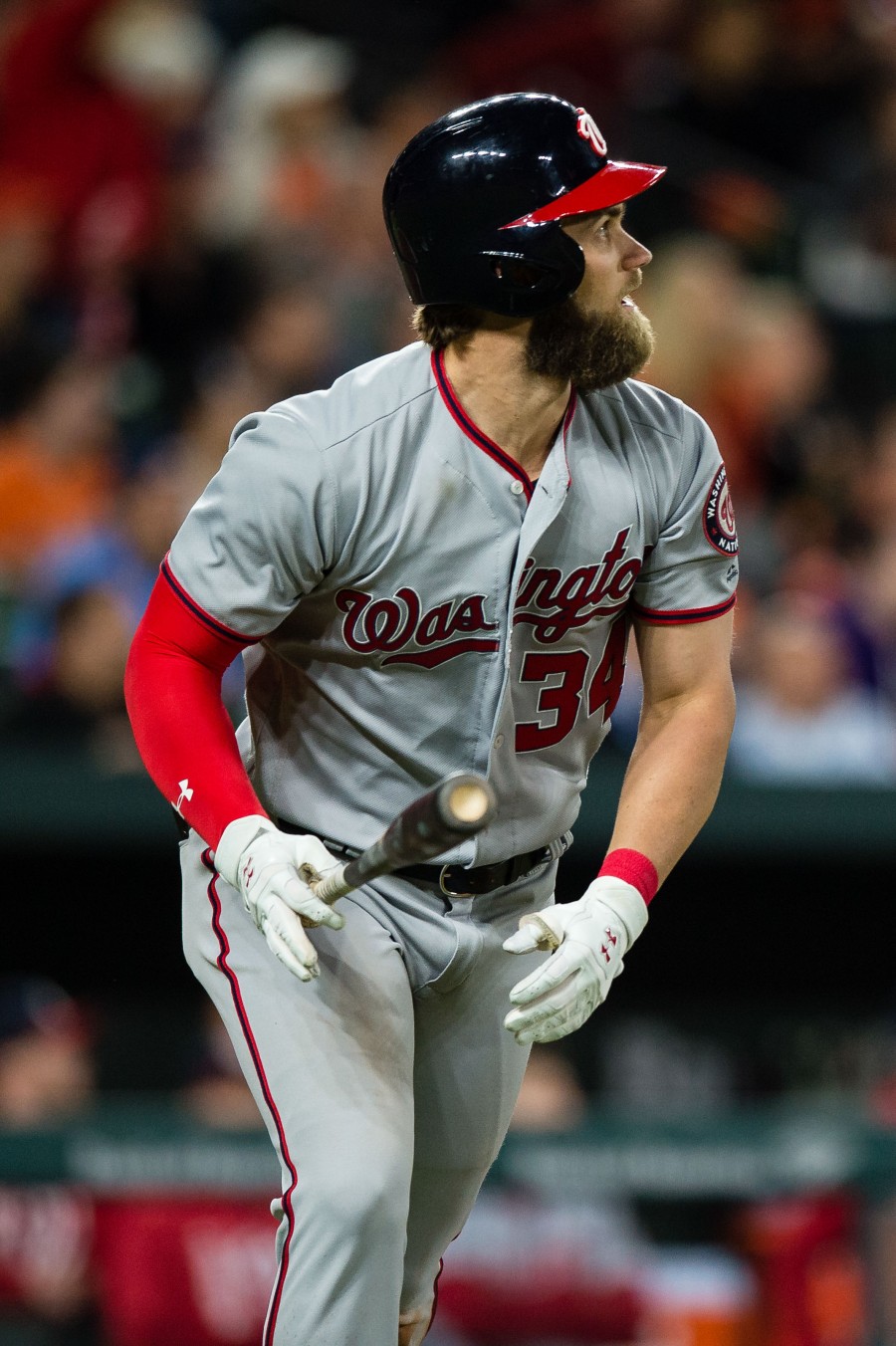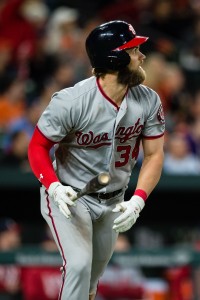 Harper's massive 2018 salary surely provides a bit of satisfaction for his agent Scott Boras, whose love of precedent-shattering contracts is well known. Harper is making $13.625MM in 2017, his second to last season before hitting the market. His $21.625MM salary next season gives him a big raise that's difficult to evaluate, since so few players have come anywhere near that figure during their arbitration-eligible seasons. Jake Arrieta was the highest paid arbitration-eligible player last offseason, at $15.637MM; the year before that, Aroldis Chapman made the most, at $11.325MM. That year, Josh Donaldson agreed to a two-year extension that bought out two seasons of arbitration eligibility at $11.65MM and $17MM. In 2014-15, David Price received $19.75MM from the Tigers for his last arbitration season. The year before that, Clayton Kershaw received a salary of $4MM plus an $18MM signing bonus in agreeing to a long-term deal that bought out his last year of arbitration eligibility.
Of those, the Price and Kershaw salaries stand out as the clearest precedents for Harper's current deal. Another is Mike Trout's current long-term contract with the Angels. That deal is, of course, significantly different in structure and purpose than Harper's 2018 deal, but it pays him $19.25MM for this season, which he entered with five-plus years of service time.
Harper's $5MM 2016 salary was relatively low in part because he agreed to it following the 2014 season as part of a two-year extension that settled a grievance between with the Nats about a clause in the contract he signed upon being drafted. But Harper got a huge $8.625MM raise for 2017 (shattering MLBTR's projection) that probably came thanks largely to his monstrous 2015 season, in which he batted .330/.460/.649 while hitting 42 home runs and winning the NL MVP award. That big 2017 salary established a baseline that led to his record-breaking deal for 2018. After somewhat of a down year in 2016 that might have been partially due to shoulder troubles, Harper has begun the 2017 season on an MVP-caliber pace yet again, hitting a ridiculous .372/.496/.717 so far.
In the past, Harper and Boras have shown intense interest in testing the free agent market rather than signing a long-term deal, and Harper's new contract for 2018 does nothing to change that. He'll still be eligible in the 2018-19 offseason, joining a headline-grabbing free agent class that also includes Donaldson and Manny Machado. Harper will still be just 26 at that point and could yet again set a contract record, particularly if anything resembling his current 2017 pace continues until then. Following the 2015 season, Harper suggested to a reporter that he thought he could make over $400MM on the open market.
Photo courtesy of USA Today Sports Images.