With the White Sox continuing their rebuild, it only makes sense that the team is open to the idea of trading slugger Jose Abreu.  The first baseman is projected by MLBTR to earn a hefty $17.9MM in arbitration this winter, and he'll have another big price tag due next winter when he makes his third and final trip through the arb process before hitting free agency.
Even at the cost of roughly $37MM over the next two seasons, however, it can certainly be argued that Abreu is well worth the money.  He batted .304/.354/.552 with 33 homers over 675 plate appearances last season, with a 138 wRC+ that ranked 19th among all qualified hitters.  While Abreu has done nothing but mash since coming to MLB in 2014, his career low strikeout and swinging-strike totals from last year and his career-best 40.5% hard-hit ball rate indicate that he may be becoming even more polished at the plate as he approaches his age-31 season.  Between his big bat, his passable defensive numbers at first base and his well-respected clubhouse presence, Abreu would be an upgrade to any lineup in baseball.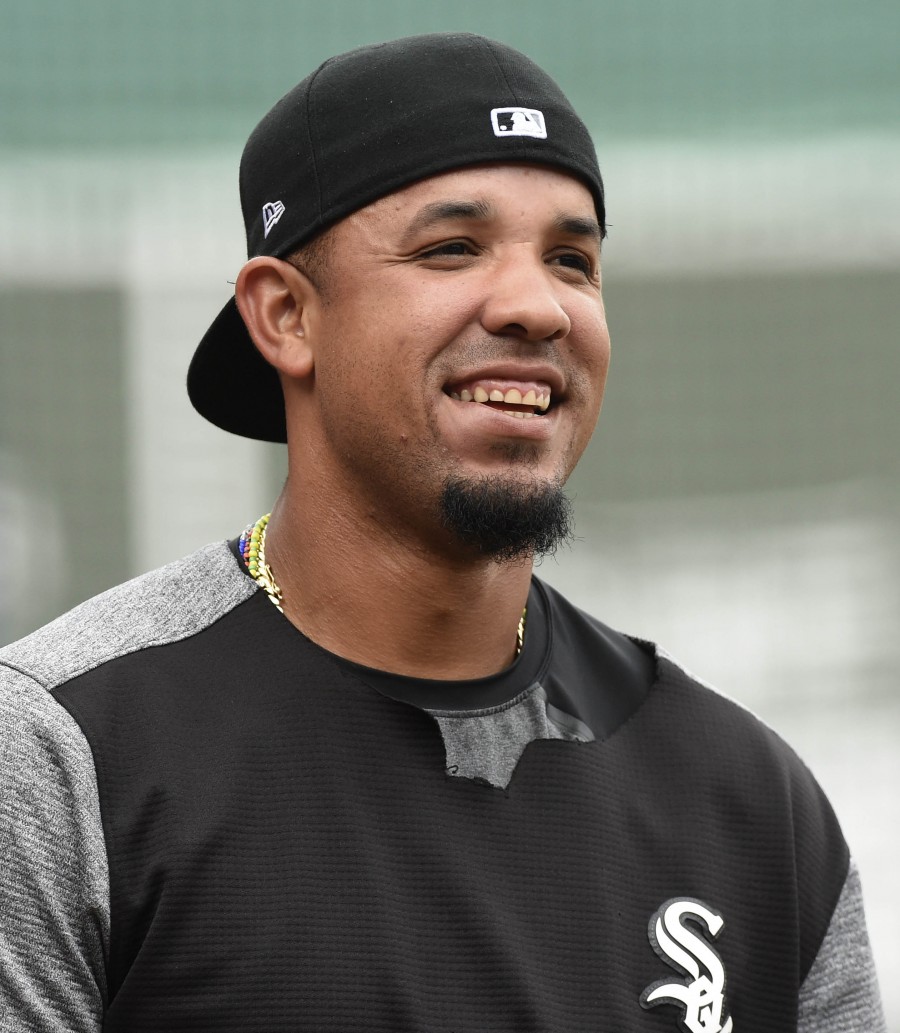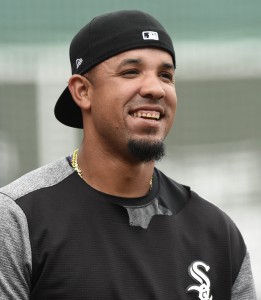 With this resume in mind, Abreu represents an interesting alternative within a very crowded first base market on both the free agent and trade front this winter.  A team might prefer Abreu's two years of control to splurging on a longer-term and more expensive commitment to Eric Hosmer or Carlos Santana, while Abreu is a clear step up production-wise from second-tier first base free agents like Logan Morrison or Yonder Alonso.  Abreu also comes at just a fraction of the cost of Giancarlo Stanton for suitors that aren't willing to meet the Marlins' high (and maybe unrealistic) asking price of both prospects and salary absorption.
What the crowded market does mean, however, is that it may be some weeks or even months before Abreu's fate is determined.  Teams may not look for second-choice players until Stanton or Shohei Ohtani (who could be at least a part-time DH for an AL team) have their new teams established.  White Sox GM Rick Hahn has shown that he is only willing to move his top assets (like Chris Sale, Adam Eaton, or Jose Quintana) for the highest of trade returns, and in Quintana's case, Hahn was willing to wait until the season had begun to pull the trigger on a deal.  It could be that the Sox hang onto Abreu until midseason when the first base market is less loaded.
Chicago will also be shopping Avisail Garcia this winter, who is four years younger and considerably less expensive than Abreu, but has the same amount of team control and has a much less-established track record of big league success.  It isn't out of the question that the Sox look to move both players in one blockbuster, though for now, let's just focus on potential suitors for Abreu himself…
Angels: A left-handed bat would be a better fit for the righty-heavy Angels lineup, though the team would hardly complain about adding a hitter of Abreu's caliber.  Both corner infield spots are areas of need for the Halos, and Abreu's addition would shift Luis Valbuena over to third base and turn C.J. Cron into a trade or even a non-tender candidate.  It isn't clear, however, if the Angels' thin farm system has enough interesting names to get Chicago's attention.
Astros: Adding Abreu to this already-stacked lineup would just about be unfair, but it looks like Evan Gattis is Houston's answer for the DH spot next season now that Carlos Beltran has retired.  The World Series champions probably won't be in the mix for Abreu, though it's worth noting that the White Sox are quite familiar with the Astros' farm system, after acquiring Tyler Clippard last summer and extensively discussing Quintana before the southpaw was eventually dealt to the Cubs.  Houston was also one of the teams interested in Abreu when he first came from Cuba to the big leagues.
Brewers: A bit of an outside-the-box contender for Abreu since Eric Thames is already at first base, plus Thames is owed only $12MM through 2019 (which includes a $1MM buyout of a $7.5MM club option for 2020).  Thames is actually a couple of months older than Abreu, however, and isn't as nearly as proven a hitter; even in Thames' breakout 2017 campaign, he was very hot-and-cold in terms of production thanks to a big strikeout rate.  Milwaukee is reportedly open to spending on pitching this winter, so you wonder if a team that is prepared to make a big move wouldn't also be open to an offensive upgrade.  Thames could be shipped to the White Sox as part of the Abreu trade package, giving the Sox another trade chip for the deadline.
Cardinals: Known to be looking for a difference-making bat this winter, the Cards have been exploring numerous free agent and trade options, most notably being cited as one of Stanton's top suitors.  A trade indeed seems like the best course of action given the Cards' surplus of infielders and (particularly) outfielders on the roster, so St. Louis seems like a logical partner for the White Sox.  The Cardinals have enough depth to pay a premium for Abreu and then still potentially have enough players or especially payroll space to swing another big move for an outfielder or for pitching.
Indians: Abreu would make a fine replacement at first base if Santana leaves in free agency, and Abreu's short-term contract fits into the Tribe's contention window.  The two division rivals may not be keen on supplying the other with either a top slugger or good prospects, however — Cleveland and Chicago have only worked out one trade with each other since 1994.
Mets: Injuries, platoon candidates, and unproven prospects have left the Mets' roster with enough uncertainty that they've been linked to such varied targets as Santana, Lorenzo Cain, and Ian Kinsler.  Abreu would be a bigger add than Kinsler and would cost less money than Santana or Cain, though it remains to be seen if the Mets would have enough prospects to entice the White Sox.  Dominic Smith seems like a likely candidate to be offered in an Abreu trade package, though the Sox aren't likely to be too enamored by a player who may have fallen out of favor with the Mets.
Padres: You may wonder why they're on this list given the presence of Wil Myers, but San Diego has reportedly given some consideration to moving Myers to the corner outfield and pursuing Hosmer.  Given that the Padres are themselves rebuilding and Hosmer would be seen as a long-term building block for when the team is competitive again, Abreu's two years of control likely makes the Friars an extreme long shot as trade partners for the White Sox.
Phillies: Another far-fetched trade candidate on paper, though since Philadelphia has been checking in on Carlos Santana, the Phils probably can't be entirely ruled out as contenders for Abreu.  The Phillies have also been widely seen as planning to spend big in the 2018-19 free agent market, so if the team lands a superstar or two from that class, they could be planning to contend by 2019, so Abreu's short-term control could be a fit (with Rhys Hoskins perhaps able to move back to first base for the 2020 season).
Rangers: Another team that was in on Abreu back in 2013, Texas is a bit of a tricky fit now.  Abreu's addition would result in Joey Gallo and Nomar Mazara becoming the regular corner outfielders, Shin-Soo Choo becoming the regular DH and top prospect Willie Calhoun fighting to find at-bats.  That is, unless, the Rangers made the bold move of offering Calhoun or even Mazara to Chicago as the headliner of an Abreu trade package.  Pitching is the more pressing need for the Rangers this offseason but if they can't add enough big arms, they could do the opposite route and just try to load up on offense.
Red Sox: Abreu would instantly solve Boston's power outage from last season and his short contract means that the Sox would still have an opening for Sam Travis or Rafael Devers at first in the relatively near future.  Dave Dombrowski already swung one blockbuster with Hahn last winter for Sale, and it wouldn't be a shock if the two sides again collaborated.  Jackie Bradley Jr. might be a person of interest in such a deal, as Chicago was interested in Bradley during past trade talks.
Rockies: As noted by Jeff Todd in his recent Offseason Outlook piece on Colorado's winter plans, Abreu has been on the Rockies' radar in the past and would be a very solid fit for a team that has a big hole at first base.  Abreu's presence would move Ian Desmond into a corner outfield spot (maybe a better fit for Desmond anyway) and thus potentially block Raimel Tapia in the outfield and Ryan McMahon at first base.  Either youngster could conceivably go to the White Sox as part of an Abreu deal, however.
Royals: This scenario would only take place if Hosmer left but K.C. re-signed one of its other big free agents (Cain and Mike Moustakas).  If all three left, the Royals are likely to embark on a rebuild rather than make a splashy trade for Abreu.
Twins: Miguel Sano will reportedly be ready by early January after undergoing leg surgery in early November, though given the nature of the procedure (Sano is having a titanium rod inserted in his left leg), one has to wonder if Sano will spend more time at DH than at third base next season.  If this is the case, Minnesota isn't a fit for Abreu since Joe Mauer is still locked in at first base.  If Sano is healthy enough to stay at the hot corner, the Twins could look into an Abreu trade, though they're another team that has been more focused on pitching for their offseason shopping.
Photo courtesy of USA Today Sports Images