This is the latest entry in MLBTR's 2017-18 Offseason In Review series.  Click here to read the other completed reviews from around the league.
Few teams generated more offseason headlines than the Angels, as the team reloaded in a major fashion for another run at playoff contention.
Major League Signings
Trades And Claims
Notable Minor League Signings
International Signings
Shohei Ohtani, SP/DH: $2.315MM signing bonus (Angels paid $20MM posting fee to Hokkaido Nippon-Ham Fighters)
Extensions
Justin Upton, OF: One year, $17.5MM (total represents new money added via extension, as Upton signed a five-year deal that overwrote the four years remaining on his pre-existing contract.  Upton had the option of opting out of his contract and becoming a free agent after the 2017 season.)
Notable Losses
Angels 25-Man Roster & Minor League Depth Chart; Angels Payroll Overview
Needs Addressed
One of Anaheim's biggest moves was completed before the offseason even began, as Justin Upton agreed to forego opting out of his contract in exchange for a new five-year agreement.  The newly-crafted deal essentially acted as a one-year extension that added $17.5MM in new money to the $88.5MM that Upton was already owed from 2018-21, guaranteeing him a total of $106MM over the five-year span.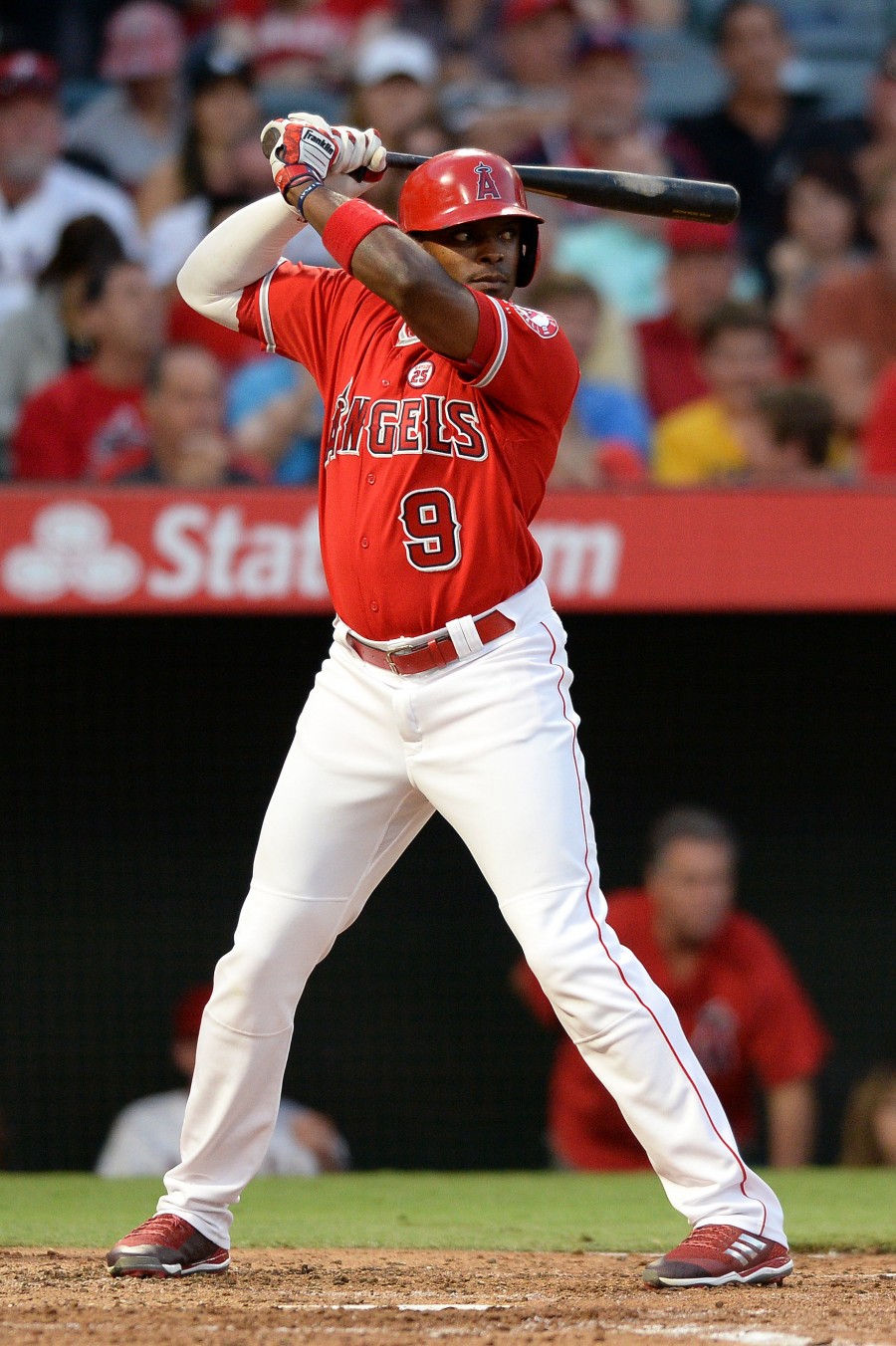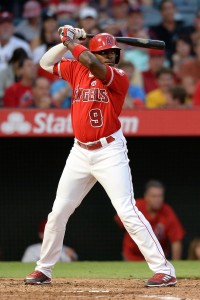 Upton hit .273/.361/.540 with 35 homers over 635 PA last season, seemingly confirming that his slow start with the Tigers in 2016 was perhaps just an adjustment to the American League.  A full season of Upton's bat is a huge boost to an Angels lineup that (apart from Mike Trout) didn't deliver much offense in 2017, and the combination of Upton, Trout, and Kole Calhoun is arguably baseball's best outfield.  Both Upton's enjoyment of his time in L.A. and his misgivings about the free agent market factored into his decision to stay, and he surely he must feel even better about his choice after watching his team thoroughly bolster its roster.
The most-discussed addition, of course, was Shohei Ohtani.  The 23-year-old Japanese star's plans to jump to Major League Baseball led to months of speculation, particularly since Ohtani and his camp gave little hint about what he was particularly looking for in a North American club.  (Money wasn't a prime factor, as Ohtani's age made him subject to international signing bonus rules, and thus he could only receive a signing bonus for whatever his new team had available in its remaining bonus pool.)  After virtually every MLB team submitted a detailed explanation of their plans for deploying Ohtani's unique two-way skillset, the field was then narrowed to seven teams, five of which were on the West Coast.  While geography certainly seemed give the Angels an initial boost, their in-person meeting seemed to clinch matters, as Ohtani said he "just felt something click" when after talking with team officials.
For just a $2.315MM signing bonus, the Angels now have at least six years of control over a talent who has intrigued scouts and executives like almost no other international prospect in recent memory.  Not only will Ohtani step into the Angels' DH mix (after hitting .286/.358/.500 over 1170 career plate appearances in Japan), he'll also become the team's projected number two starter, after Garrett Richards. Of course, it hasn't exactly been smooth sailing for the phenom this spring, as discussed further below.
While it remains to be seen what Ohtani can contribute against MLB pitching, the Halos also augmented their lineup with a pair of proven veterans.  Second and third base were both areas of need with Yunel Escobar and Brandon Phillips headed for free agency, and after looking around at various trade and free agent options at both positions, Los Angeles used both avenues to create what could be the game's best defensive infield.
Only 16 players in baseball surpassed Zack Cozart's 5.0 fWAR in 2017, as the veteran Reds shortstop augmented his always-impressive defense with a breakout year at the plate, hitting .297/.385/.548 with 24 homers over 507 PA.  That performed earned him a three-year, $38MM deal from the Angels, though with a lack of teams in the market for shortstop help, Cozart had to agree to switch over to third base for the third time in his professional career.  It's hard to imagine much, if any, of a fielding dropoff for Cozart at his new position given his prowess at shortstop, and if his hitting come anywhere close to last year's numbers, the Halos will have landed a star at a near-bargain price.
Several teams tried to benefit from the Tigers' ongoing fire sale by making offers for Ian Kinsler, though it was the Angels who finally landed the veteran second baseman for the moderate price of two decently-regarded prospects.  Moreso than the prospect return, the Halos' willingness to absorb the $11MM owed to Kinsler in 2018 and Kinsler's own interest in coming to Anaheim (he waived his partial no-trade clause to approve the deal to the Angels, who had been on his 10-team no-trade list for tax reasons) made the deal happen.
The 36-year-old isn't a long-term answer to Anaheim's longstanding second base hole, and Kinsler is coming off the worst offensive season (91 wRC+, .236/.313/.412 over 613 PA) of his 12 years in the big leagues.  Still, even if Kinsler duplicates that slash line, he'd still represent a marked upgrade over what the Angels got from their second basemen in 2017.  Kinsler's glovework was still as good as ever last season, and between Kinsler, Andrelton Simmons at shortstop, and Cozart at third, opposing batters will have a hard time sneaking grounders through the Halos' infield.
Beyond the big-ticket additions, L.A. also added quite a bit of veteran depth at the Major and minor league levels.  Chris Young and Rene Rivera will respectively handle the backup outfielder and catching duties, while such notable figures as 2016 NL home run leader Chris Carter are in camp as non-roster invitees.
As well as the experienced names, the Angels also obtained some much-needed young talent for their thin farm system as a result of the Braves' loss of 12 international prospects due to signing violations.  With Ohtani's bonus accounting for their remaining 2017-18 international pool funds, Anaheim dipped into its 2018-19 pool, which was allowed via MLB's rules for how teams could pay for this sudden influx of international talent on the market.  Shortstop Livan Soto was inked for an $850K deal, but the bigger prize was 18-year-old Venezuelan shortstop Kevin Maitan.  At the cost of a $2.2MM bonus, the Angels added a player who was the most highly-touted name from the 2016-17 int'l class, even if Maitan's stock has dipped after a disappointing 2017 season.
Questions Remaining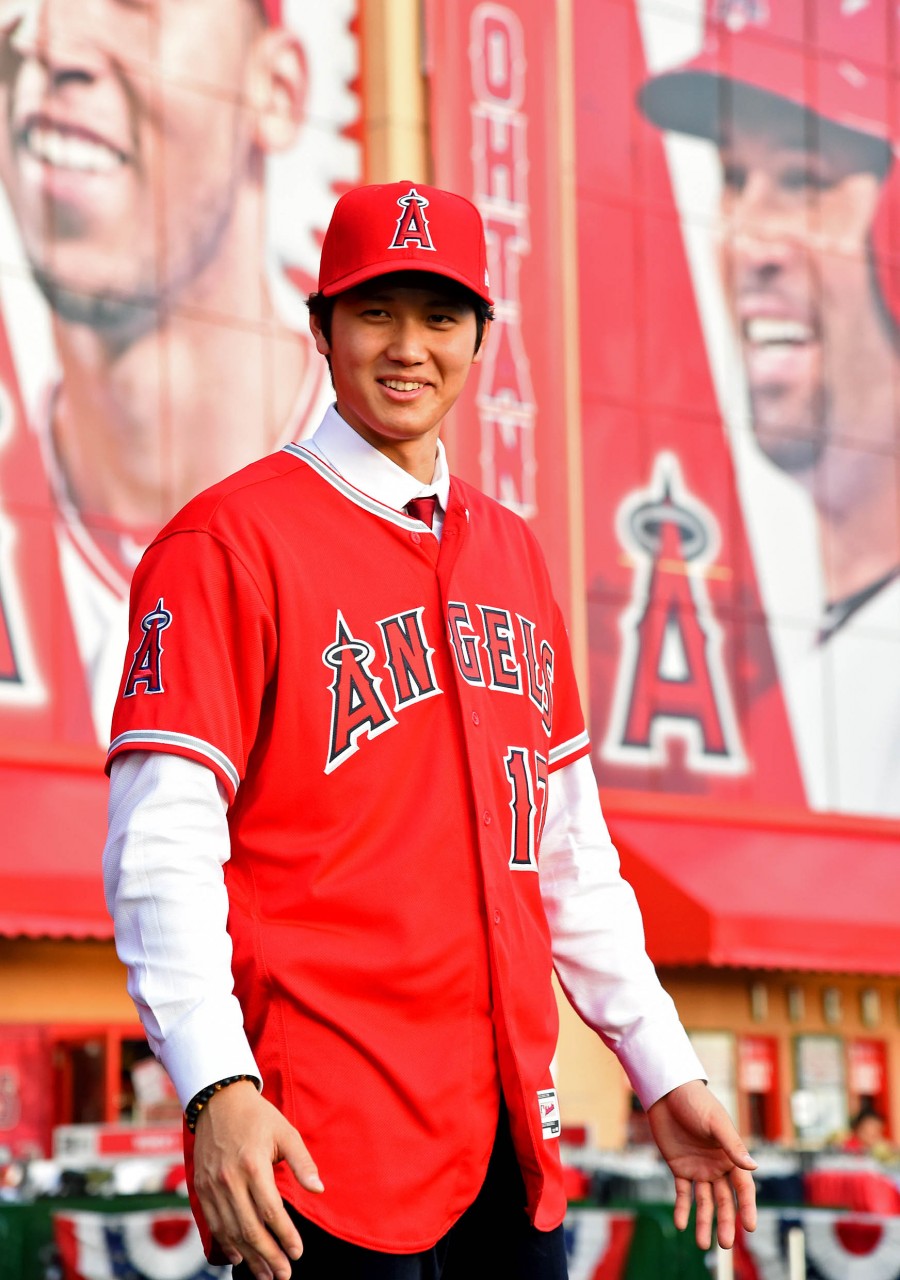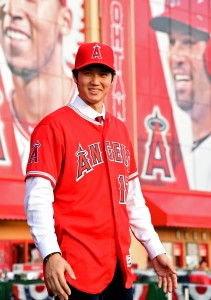 For all of the hype and promise surrounding Ohtani, there's also an equal amount of doubt as to whether he'll be able to legitimately perform as a two-way player in the big leagues, simply because such a feat hasn't really been accomplished since the days of Babe Ruth.  It may be years before we can fully weigh in on Ohtani's two-way potential, though his Spring Training struggles both on the mound and at the plate have led to some speculation about whether he'll be able to provide immediate help to the Angels in 2018.  Spring numbers for any player, of course, should be taken with a grain of salt, though the controversy that Ohtani's slow start has already generated is an early sign of the unique scrutiny he'll face in his MLB rookie season.
Ohtani's presence has led to a ripple effect on the Angels' roster.  Since he is slated to receive at least a couple of DH days per week, Albert Pujols will now be getting more time at first base, a position the future Hall-of-Famer has been increasingly unable to play over the last two seasons due to foot injuries.  Pujols is hopeful that his injury-free offseason will help him handle more time in the field and help him rebound from a mediocre year at the plate, and it's worth noting that Pujols was still posting above-average run-creation numbers (as per wRC+) in every season prior to 2017.  The Angels would happily take Pujols returning to even his modest 2016 stats, though at age 38, it's also possible that the slugger may have declined for good.
Luis Valbuena also suffered through a tough 2017 season, leaving the Angels with a pretty shaky pair of first base options for the coming season.  Due to the first base/DH roster crunch, C.J. Cron was dealt to the Rays, leaving L.A. with even less depth at first.  The Angels will be lacking at two key spots in the lineup should Pujols and Valbuena continue to struggle and if Ohtani needs time to adjust to Major League pitching. Carter can't be seen as anything more than a wild card given his own disastrous 2017.
The Angels will be deploying a six-man rotation, in a nod to both Ohtani (given his part-time hitting status and to somewhat emulate his longer rest periods between starts in Japan) and to the other five projected starters, all of whom have been plagued by injuries in recent years.  Richards, Matt Shoemaker, Andrew Heaney, Tyler Skaggs, and J.C. Ramirez combined for just 359 1/3 innings last season, and Parker Bridwell and Nick Tropeano are also on hand as less-than-reliable minor league depth options.  Ricky Nolasco wasn't re-signed, leaving the Angels without a reliable innings-eater to help anchor a rotation with a lot of uncertainty.
Speaking of eating innings, the Angels lost a pair of bullpen workhorses when Yusmeiro Petit and Bud Norris left in free agency to respectively sign with the A's and Cardinals.  The club is hopeful that Cam Bedrosian, Blake Parker, and Keynan Middleton can all continue to build on their impressive performances last year, and some veteran help was added in the form of Jim Johnson.  That trade with the Braves was more about acquiring international bonus money for the Ohtani chase than it was specifically about adding Johnson given his rough 2017 season, though his advanced metrics indicate that his 5.56 ERA last year could've been due to some bad luck.  The pen is also short on left-handers, as Jose Alvarez is the only southpaw reliever on Anaheim's 40-man roster.
With potential needs in both the rotation and bullpen, it strikes me that the Angels could be one of the better fits for Alex Cobb or Greg Holland, who are both still available in free agency.  Signing either qualifying offer-rejecting player would cost the Angels $500K in international pool money and their second-round draft pick (57th overall), but it could be a price the club is eventually willing to pay if Cobb or Holland were willing to accept a bargain-rate one-year contract.  The rotation seems like more of a need than the bullpen given the lack of room for error with a six-man rotation, though L.A. didn't dabble much in the free agent pitching market (aside from Ohtani's singular situation) and is seemingly content to see what it has as the in-house arms get healthy.  If not Cobb or more of a pure innings-eater, the Angels could look to add starting pitching if they're in contention and have a need at the trade deadline.
Overview
With more losing seasons (three) than playoff appearances (one) in the Trout era, the Angels are undoubtedly eager to strike while the superstar center fielder is still in his prime.  2018 isn't a must-win year since Trout and most of the other key pieces are locked up beyond the season, though Richards and Kinsler are both free agents next winter and longtime manager Mike Scioscia is also entering his final year under contract.  There hasn't been much talk about a Scioscia extension, and while it wouldn't be surprising to see a new deal worked out for the game's longest-tenured manager, it does create the possibility that the organization could embark in a fresh direction in 2019.  In an era when the Red Sox, Nationals, and Yankees all parted ways with veteran managers despite making the playoffs, it seems like Scioscia may require a significant on-field improvement if he wants to keep his job.
Fortunately for Scioscia, he'll have more to work with this season.  Despite all the injuries and the below-average offense, the Halos flirted with wild card contention for a good chunk of 2017, and could potentially make a much stronger run at the postseason this year with Cozart and Kinsler in the fold, plus a full season of Upton.  Anaheim has been hurt in the past when acquiring veterans just before they start to decline, though the Ohtani signing represents a much-needed influx of young star talent into the roster, given the farm system's lack of prospect depth in recent years.  Avoiding the injury bug remains a major concern, but the Angels made some bold moves to correct the flaws in last year's roster.
What's your take on the Angels' winter?  (Link for app users)
Photos courtesy of USA Today Sports Images