This is the latest entry in MLBTR's 2017-18 Offseason In Review series.  Click here to read the other completed reviews from around the league.
A major roster overhaul didn't entirely signal a new direction for the franchise, as the Rays stopped just short of a rebuild and are hoping to take an unconventional approach to competing in the AL East.
Major League Signings
Trades And Claims
Notable Minor League Signings
Vidal Nuno, Curt Casali, Ryan Weber, Adam Moore, Jonny Venters, Brandon Snyder, Johnny Monell, Colton Murray, Adam Kolarek, J.D. Martin, Cody Hall, Jelfry Marte (international signing, $800K bonus)
Notable Losses
Longoria, Souza, Dickerson, Odorizzi, Boxberger, Alex Cobb, Logan Morrison, Lucas Duda, Tommy Hunter, Steve Cishek, Xavier Cedeno, Dan Jennings, Chase Whitley, Peter Bourjos, Trevor Plouffe, Colby Rasmus, Taylor Guerrieri, Shawn Tolleson
Rays 25-Man Roster & Minor League Depth Chart; Rays Payroll Overview
Needs Addressed
For the last couple of years, the conventional wisdom surrounding the Rays has been that they wouldn't pursue a rebuild until Chris Archer and Evan Longoria were traded.  Archer is still here, as no team was willing to meet Tampa Bay's enormous asking price for the ace, but Longoria's days as the face of the franchise came to an end when the longtime third baseman was moved to the Giants as the centerpiece of a five-player blockbuster.
The Longoria trade more or less opened the floodgates on the Rays dealing several of their most notable players.  It was known that the team was preparing to trim payroll this winter, and with a large and increasingly expensive arbitration class on the books, many of those names now find themselves in different uniforms.  Gone is Jake Odorizzi, traded to the Twins for a low-level prospect in what was essentially a dump of his $6.3MM salary.  Gone are 30-homer man Steven Souza and former closer Brad Boxberger to the Diamondbacks in separate trades.  Gone is 2017 All-Star Corey Dickerson, sent to the Pirates for a reliever in Daniel Hudson who has since been released.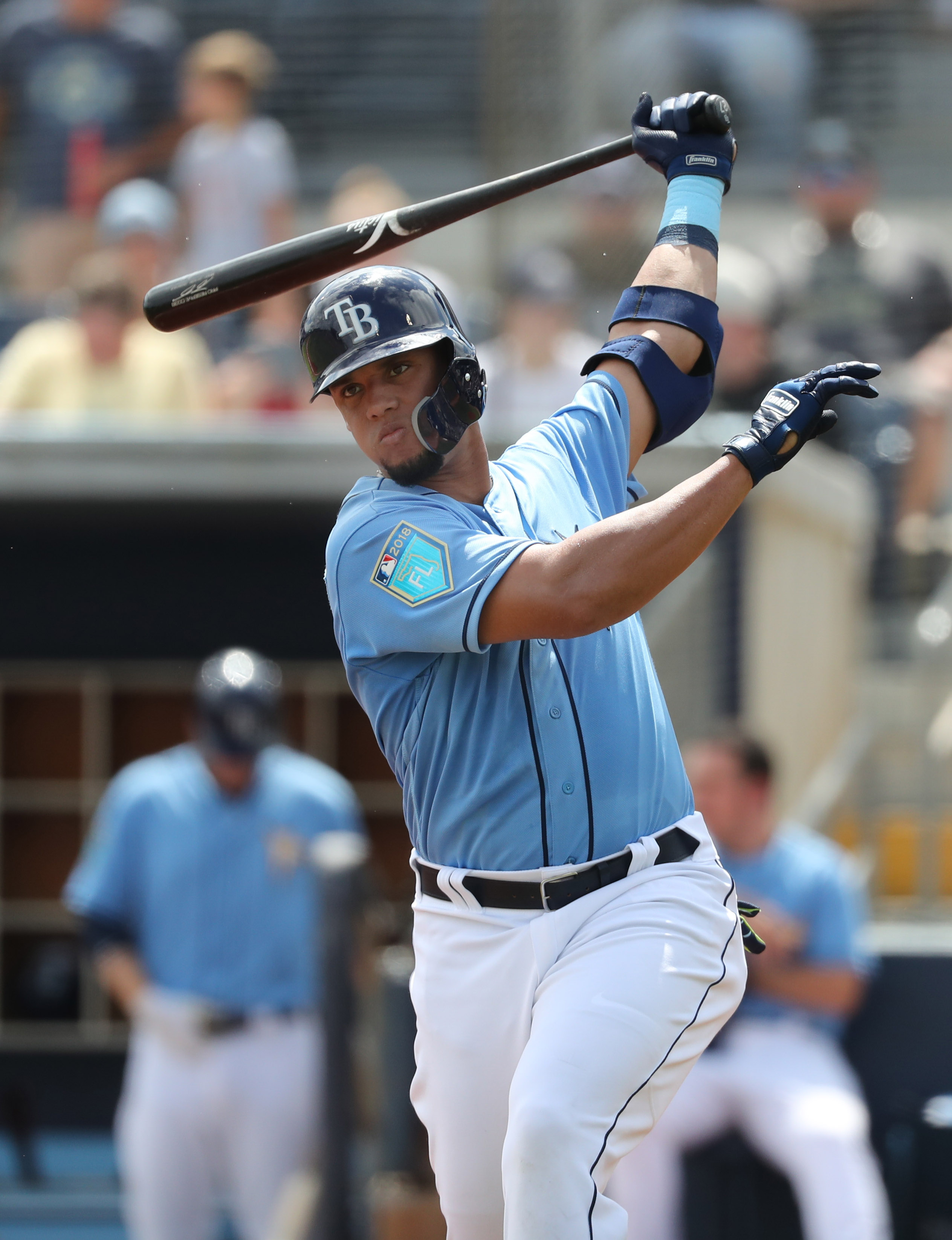 Combined with a significant list of free agent departures (i.e. Alex Cobb, Tommy Hunter, Logan Morrison) and a few more arb-eligibles that were just let go for no return (Dan Jennings, Chase Whitley, Xavier Cedeno) and it makes for a pretty stark roster exodus for Tampa Bay.  The fire sale would've been even more pronounced if the Rays had found takers for Brad Miller or Alex Colome, the latter of whom at least drew some significant trade interest.
Still, there is a glass half-full way to look at the Rays' moves.  Firstly, the team hadn't had a winning season since 2013, so it isn't like the Rays are breaking up a dynasty.  Secondly, the moves are perhaps more palatable to Tampa fans if you look past the names of the players and instead just look at their recent production.
Longoria, for instance, is a franchise icon, but also a 32-year-old coming off his worst offensive season (96 wRC+) and owed $86MM through his age-36 season.  Odorizzi was a replacement-level pitcher last season, posting the highest hard-hit ball and homer rates of his career.  Dickerson's numbers cratered badly over the last three months of 2017, while injuries limited Boxberger to just 53 2/3 innings total over the last two seasons.  The Souza trade is a bit of a tougher swallow given his breakout performance and affordable remaining control, but as Rays senior VP of baseball operations Chaim Bloom recently explained, the club felt it too good an offer to pass up.  (Indeed, newly-acquired southpaw Anthony Banda may end up playing a significant role in Tampa's rotation in this very season, as we'll explore more in depth later, while Nick Solak is an interesting prospect in his own right.)
Aside from Banda, Denard Span and Christian Arroyo look to have the most potential2018 impact of any of the players acquired in these trades.  Span's inclusion was in the Longoria deal was mostly about offsetting the salaries involved. Since the Rays were unable to flip him in another deal, the veteran will open the season as the team's first choice left fielder.  Beyond Span being reinvigorated by playing in his hometown, the move from center field to left should help Span regain some defensive value, and his consistently-good numbers against righty pitching make him a productive member of a platoon.
Arroyo showed little over his first 135 plate appearances as a big leaguer, though a pair of hand injuries kept him from ever establishing any sort of a rhythm.  The infielder is still just 22 years old and has been a fixture of top-100 prospect lists over the last few seasons (MLB.com still ranks Arroyo 81st on their current listing), so Arroyo still shows a lot of promise as a potential third or second baseman of the future in Tampa Bay.  He could find himself at the hot corner this year should Matt Duffy run into any more injury issues or simply fail to produce.
With all of these holes opening up on the roster, the Rays made a number of low-cost trades and signings to create a number of platoon possibilities.  Second base could see the Rays use Daniel Robertson against lefties and newly-acquired Joey Wendle against righties, with Arroyo or top prospect Willy Adames also potentially factoring into the keystone picture at some point.  Utilityman Rob Refsnyder can also play second base , though it's more likely that he'll be used as a right-handed hitting complement for Span in left field.
C.J. Cron could technically share time at first base with Brad Miller, though the likelier scenario is that Cron gets the bulk of everyday at-bats while Miller is the DH, with other players rotating into the DH spot to spell Miller against left-handers.  Cron was the odd man out of a crowded first base/DH picture with the Angels, paving the way for the Rays to land him at a low prospect cost and add a career 107 wRC+ player to their regular lineup.
The other big everyday addition was Carlos Gomez, signed as Souza's replacement for right field on a one-year, $4MM contract.  Gomez may have been one of several players harmed by the free agent signing lull this offseason, as a .255/.340/.462 slash line over 426 PA with the Rangers last season seemingly could've or should've earned him a larger deal (MLBTR projected Gomez for two years and $22MM).  Gomez is an injury risk, though the move to right field should help his defensive numbers and he already showed some revival on the basepaths last year, with 13 steals and a +2.1 mark in Fangraphs' Baserunning metric.  With the possibility of some DH time and Mallex Smith on hand to spell Gomez against some right-handers, Tampa may have scored a bargain in a valuable regular for just $4MM.  For perspective, Gomez posted 2.3 fWAR in 426 PA while Dickerson managed 2.6 fWAR but in 629 PA.
Several veteran relievers departed the Rays' bullpen this winter, though Sergio Romo will stick around after signing a $2.5MM deal for 2018.  Romo looked like a new man after joining the Rays in a midseason trade from the Dodgers, rebounding from a rough performance in L.A. and posting a 1.47 ERA, 8.2 K/9 and a 4.00 K/BB rate over 30 2/3 innings in a Tampa uniform.  Romo will slot in as Colome's setup man and be one of the few traditional relievers in a bullpen that will be loaded with swingmen.
Questions Remaining
With more and more teams choosing to adopt the wholesale rebuild model recently used to great success by the Astros and Cubs, the old idea of "rebuilding on the fly" has come to be seen as a half-measure at best and a fool's errand at worst.  One can't fault the team's braintrust (owner Stuart Sternberg, president Matt Silverman, GM Erik Neander, and Bloom) for wanting to remain competitive rather than bottom out entirely, though without even a .500 record to show from the last four seasons, the Rays are in the dreaded treading-water area of not actively tanking but also not actually contending.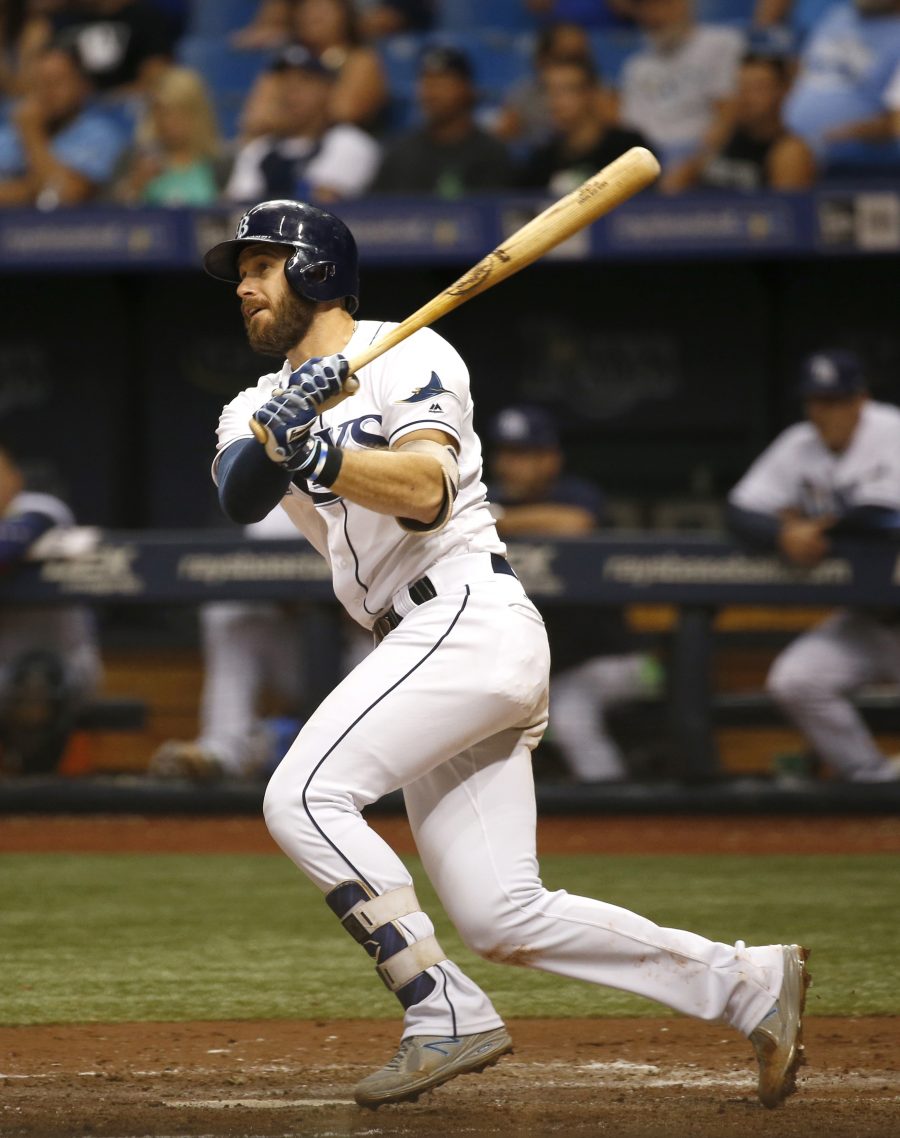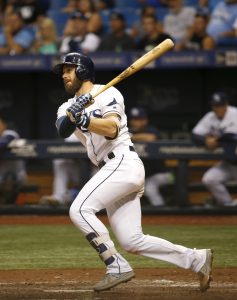 Had the Rays decided earlier that a rebuild was necessary, they would've had much more to show from their trades of veteran talent.  It could be argued that they sold high on Souza, though Tampa would've landed a much higher return on Odorizzi last winter before his rough 2017 season cratered his value.  It was surely painful to part ways with Longoria even when they did, though trading him a year earlier, when Longoria was coming off an outstanding 2016 season, could've netted the Rays the type of prospect package that immediately set the table for a new contention window.
In fairness, however, it surely didn't help the Rays that they were shopping these trade chips in a market already flooded with talent due to a stalled free agent market.  Moving Dickerson for a decent return, for instance, proved to be impossible since so many other power bats were available at bargain prices.  (Of course, it's a bit odd that they took the deal they did, as they could have saved quite a bit more money by simply releasing Dickerson. Perhaps the club believes in prospect Tristan Gray.) Still, that just adds to the argument that Tampa Bay was too late rather than too early in dealing some of these players.  Trading higher-priced players is a way of life for a small-market team, though failing to get much back from those trades when they do happen is a major setback.
The Rays didn't provide much on offense last season apart from hitting home runs, and in theory a heavier usage of platoons and the addition of more athletic baserunners can help add dimensions to the lineup.  Still, the power shortage is hard to ignore — as Marc Topkin of the Tampa Bay Times recently observed, 171 of the 228 home runs hit by Rays players in 2017 were provided by players no longer on the roster.
The likes of Cron, Gomez, or Span aren't known for providing a lot of pop, so runs could still be hard to come by unless Kevin Kiermaier takes another step forward as a hitter or Brad Miller returns to his 2016 form.  The Rays were known to be looking for a right-handed hitting outfielder to share time with Span in left field or Miller at DH, and despite several prominent bats still available on the market, the team seemed to settle for Refsnyder, who has yet to exhibit any hitting prowess as a big leaguer.
The losses of Cobb and Odorizzi left the Rays short on proven pitchers, and while the team had young arms to help pick up the slack, the Rays are planning to address the rotation in rather curious way.  Inspired by the additional off-days in this year's MLB schedule and the number of multi-inning arms available in the bullpen and upper minors, Tampa planned to deploy a four-man rotation of Archer, Jake Faria, Blake Snell, and Nathan Eovaldi. The traditional fifth spot in the rotation would be accounted for by bullpen days where several pitchers combine for one, two, or three innings apiece.  Three rookies (Ryan Yarbrough, Yonny Chirinos, Andrew Kittredge) were kept on the roster with intentions of filling large roles in this plan as multi-inning relief options.
It's a bold plan to say the least — potentially quite an innovative one given the increased use of relief pitching in baseball over the last few years and the analytic advantage shown to exist by not letting batters get multiple looks at a pitcher's arsenal.  Unfortunately for the Rays, however, the cracks in the idea have already started to show due to a raft of pitching injuries afflicting the team.  Two of Tampa's top pitching prospects (Brent Honeywell and Jose De Leon) are lost until 2019 due to Tommy John surgery, while Eovaldi will also start the year on the DL and is himself headed for another elbow surgery (albeit one that's not as momentous as the two TJ procedures he has already undergone).
With Eovaldi gone, the Rays will try to get by with a three-man rotation for as long as possible.  It remains to be seen if the Rays could simply elevate someone like Banda or Matt Andriese into the rotation in Eovaldi's place, or if the team could eventually settle into a more traditional five-starter alignment as the season progresses.  Regardless, Tampa Bay is putting a lot of faith in a lot of untested arms, and any further injuries will only further thin out the heavy number of pitchers necessary on the Major League and minor league rosters to properly execute such an idea.  It's an experiment that, frankly, would make more sense for a team that was in a complete rebuild and could afford to lose games while tinkering with the mechanics of how a four-man rotation would work.  Facing the heavy lineups of the AL East is difficult enough for any pitching staff, let alone one in a constant state of managing innings. Nevertheless, it'll be interesting to see how things unfold.
The Rays' current payroll of roughly $79.5MM actually sits a bit higher than their $76MM figure at the end of last season, though they gained far more future flexibility by getting so many of the arbitration-eligibles off the books and by unloading Longoria's contract.  The fact that a payroll approaching even $80MM is a major obstacle for the Rays, however, hasn't escaped the attention of the players' union, as the Rays were one of four teams named in an MLBPA grievance about how those clubs were spending money received under the league's revenue-sharing plan.  While the results of the grievance remain to be seen, it doesn't seem that the Rays' financial situation is likely to change until the team finally gets a new ballpark.
Overview
Neander insists that tanking isn't in the Rays' vocabulary, and that the team's moves will help build a bridge to the arrival of Adames, Honeywell, Arroyo, Jake Bauers, Brendan McKay, and others as the young core of a future contender.  With a push for a new ballpark underway, it certainly makes added sense not to pare things back too severely. Between the veteran additions, full seasons for Kiermaier and Wilson Ramos, and the potential upside of the pitching plan, there is some reason for optimism, though quite a bit would have to go right for a run at playoff contention.
What's your take on the Rays' winter?  (Link for app users)[polldaddy poll=9970999]
Photos courtesy of USA Today Sports Images