Two of Major League Baseball's most popular elder statesmen, Ichiro Suzuki and Bartolo Colon, may have played their last big league game. Suzuki certainly has, having announced his retirement following an emotional sendoff with the Mariners in the season-opening series against the Athletics in Tokyo. Colon has said he hopes to continue his career but has seemingly not received an offer, as he remains unsigned.
Baseball's youth movement will continue to push down the average age of a big leaguer, but there are still several graybeards throughout the game, led by baseball's all-time leader in imaginary arrows fired: Fernando Rodney. Rodney was the only player in all of baseball who opened the season on a big league roster at 40 or older. Here's a look at the game's oldest players as the league-wide Opening Day (* = on the Major League injured or restricted list):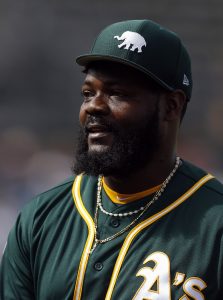 Rodney is leading the charge and still brings a mid-90s heater to the table. The A's were comfortable exercising an option that guarantees him $5.25MM this season, so if he can turn in another season of solid, albeit characteristically anxiety-inducing relief work, this may not be his final Opening Day. Sabathia is the only lock on this list to retire after the 2019 season. Several of the entrants, in fact, are controlled beyond the 2019 season. Pujols remains under contract through 2021. Cruz, Neshek and Perez each have options for the 2020 season. Kratz will be 39 on June 15 but will still be arbitration-eligible next offseason.
Hill is still a quality starter on the heels of his late-career breakout, and if he can turn in a reasonably healthy year, he should have interest in free agency (assuming he wants to continue pitching). The Grandy Man is among the game's most revered clubhouse presences and was a solid bat against righties in 2018. Zobrist had a strong showing in his age-37 campaign last year.
On the flip-side of the coin is Toronto's Rule 5 pick, righty Elvis Luciano. The 19-year-old hadn't yet seen his second birthday when Pujols and Sabathia began their MLB careers. He's a bit of an odd man out on a list that is otherwise comprised of elite prospects (or formerly elite prospects who've already become stars), but he holds the distinction of starting the season as the game's most babyfaced talent. Here are baseball's youngest players as of yesterday…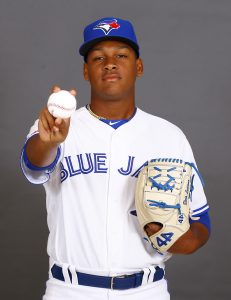 Despite their youth, more than half of those 10 players have already completed a full big league season. As one would expect with a group this young but with some notable MLB experience, three of the 10 played significant roles in 2018 Rookie of the Year voting; Acuna took home NL honors in that category ahead of runner-up Soto. Torres finished third in American League voting.
The Braves' three entrants on this list are a testament to the waves of young talent emerging in Atlanta that should help the organization stay competitive for years to come. The Nationals, likewise, will hope that Soto and Robles comprise two-thirds of their outfield for more than half a decade. San Diego made the bold decision to call Tatis Jr. up to the Majors from Opening Day at a time when teams are famously making a habit of holding potential stars in the Majors for a few weeks to buy an extra year of service (as Atlanta did with Acuna a year ago). The White Sox looked primed to take that approach with Jimenez before ultimately signing him to a record-setting extension and bringing him to the Majors for Opening Day.