We're now at the 10-year mark since the Angels stumbled on one of the greatest players in the history of baseball. With the 25th pick in the 2009 draft, the club selected a New Jersey-based high schooler named Mike Trout. At the time of Trout's selection, MLB.com wrote of the 17-year-old:
"Trout is a toolsy high school center fielder who was gaining momentum as the weather in the Northeast warmed up. He looks more like a football safety — his position in high school — than a center fielder, but has the tools to play there with plus speed. He just started switch-hitting to enhance his offensive value, and with some changes to his approach at the plate should hit for some power down the line. There is some rawness with the bat, but he has the kind of upside many teams look for in a high school position player, and was moving into first-round conversations as a result."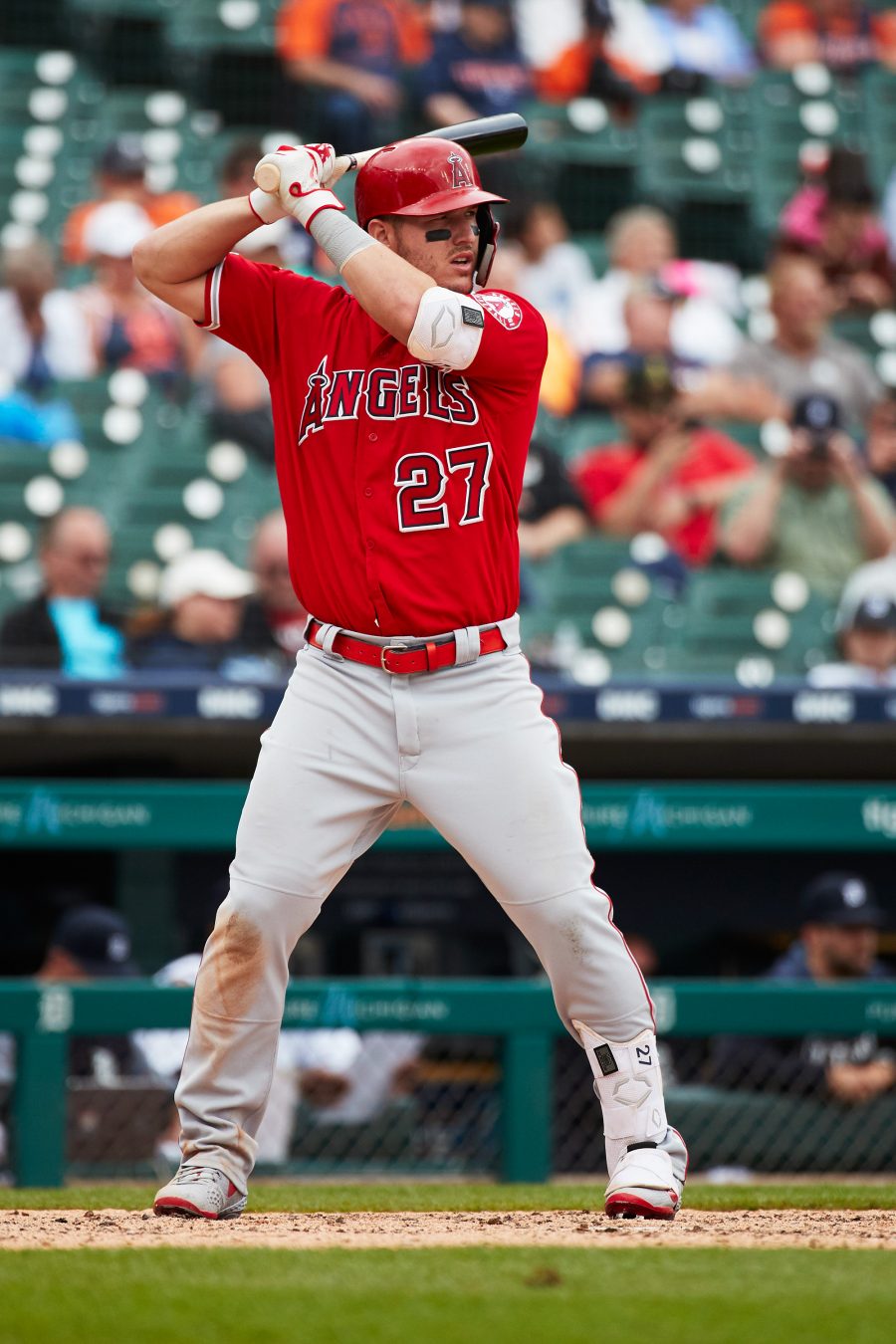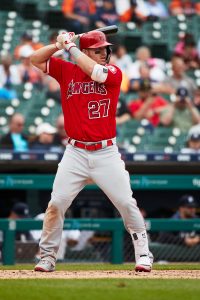 Trout's ability to hit from both sides of the plate didn't carry into the pros, but it hasn't mattered. Now 27, the right-hander has slashed an astounding .306/.419/.575 with 254 home runs and 196 stolen bases in 4,919 plate appearances since he debuted with the Angels in 2011. Among all-time major leaguers who have accrued at least 4,500 trips to the plate, Trout ranks sixth in wRC+ (172), trailing a few players you may have heard of in Babe Ruth, Ted Williams, Lou Gehrig, Rogers Hornsby and Barry Bonds, and already sits 67th in fWAR (68.8). Trout looks like a mortal lock to eventually exceed 100 fWAR, something only 20 position players have ever done.
Also a seven-time All-Star, a two-time AL MVP and a Rookie of the Year winner, Trout's impact has far outweighed anyone else's from his draft class. The only other current major league notables from the '09 first round include Nationals right-hander Stephen Strasburg (No. 1), Mets righty Zack Wheeler (No. 6, to the Giants), Rangers lefty Mike Minor (No. 7), Mariners righty Mike Leake (No. 8, to the Reds), Dodgers center fielder A.J. Pollock (No. 18, to the Diamondbacks), Rangers righty Shelby Miller (No. 19, to the Cardinals), Twins righty Kyle Gibson (No. 22) and Blue Jays outfielder Randal Grichuk (No. 24, to the Angels).
The Halos lucked out in landing Trout immediately after Grichuk, who never took an at-bat with the franchise. In 2013, four years after the Angels drafted Grichuk, they traded him to the Cardinals in a package for third baseman David Freese and reliever Fernando Salas. Grichuk has since become a respectable pro, one whom the Jays signed to an extension worth a guaranteed $52MM in April, while Trout has emerged as a lock to end up with a plaque in Cooperstown. And Trout may have never been an Angel if not for longtime big league first baseman Mark Teixeira. The Angels acquired Teixeira from the Braves in July 2008, and after Tex enjoyed an excellent few months in Anaheim, he left for the Yankees in free agency during the ensuing offseason. The Angels, for their trouble, received the compensatory pick they'd use to select Trout.
"It was crazy. It was unbelievable," Trout told MLBTR contributor Chuck Wasserstrom in regards to draft night. "There was a lot of stuff going through my mind. You're anxious, you're excited, you're obviously nervous. You want to get picked. You know … hopefully be selected in the top three rounds. But being picked, well … if you're up there on the first day, it obviously means something."
This past March, almost a full decade after they took Trout, the Angels extended him on a record contract worth $360MM over 10 years. Trout's now in line to spend his entire 20s and 30s in Anaheim, which the club likely never expected when it took a flier on him in the crapshoot known as the draft. On Monday, 10 years after the Trout selection, the Dodgers grabbed Tulane third baseman Kody Hoese 25th overall. Another Trout? Highly doubtful, but they can dream.
Photo courtesy of USA Today Sports Images.