Looking to return to relevance and break their five-year playoff drought in 2019, the Reds operated aggressively on the trade market during the offseason. The club swung multiple noteworthy deals, including a swap with the Dodgers in which they netted outfielders Yasiel Puig and Matt Kemp and left-hander Alex Wood. So far, though, that trade hasn't delivered the on-field value the Reds wanted. They released Kemp in early May after he got off to a miserable start, while Wood hasn't taken the field at all because of a back injury. That leaves Puig, who was perhaps the Reds' biggest acquisition of the offseason. To this point, however, the 28-year-old has been a bust in Cincinnati.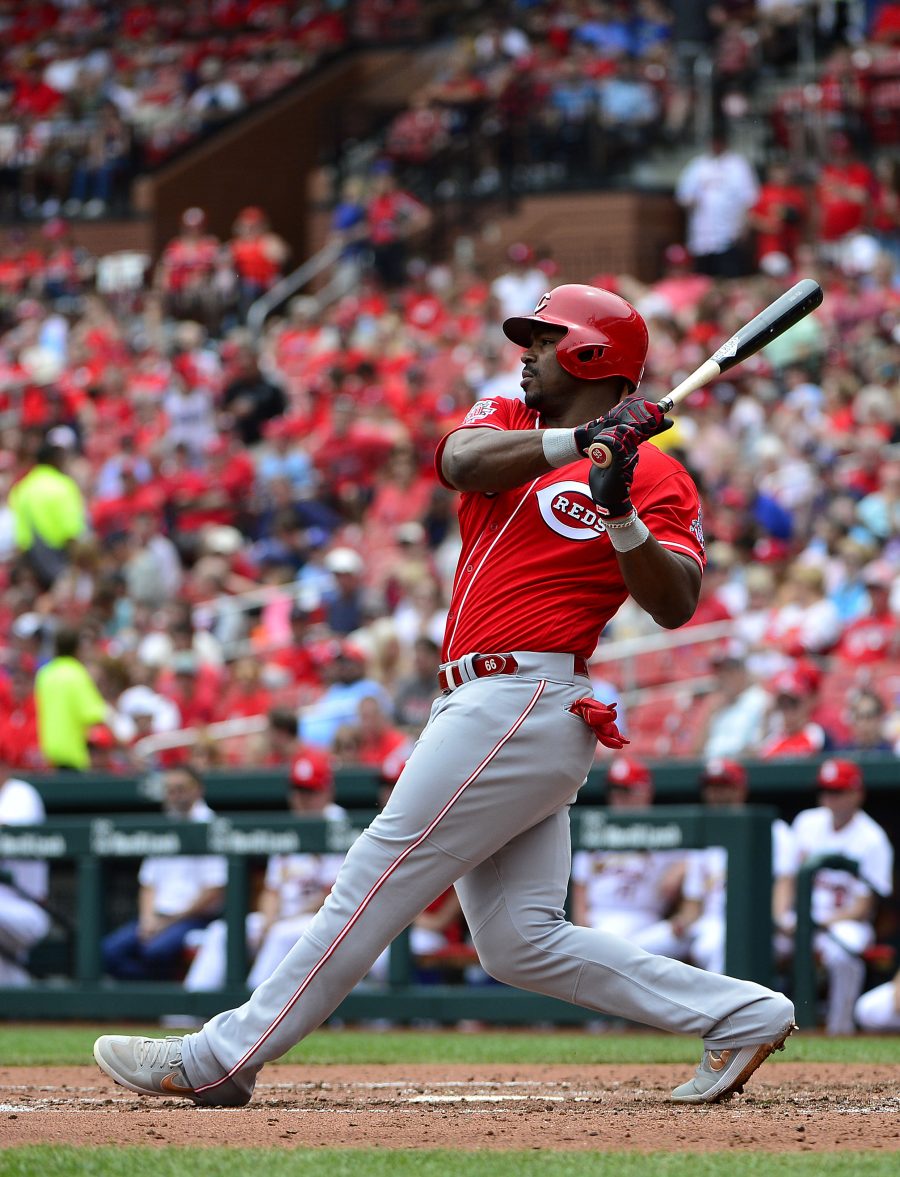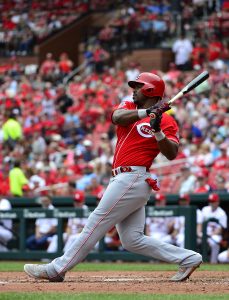 Having signed a seven-year, $42MM contract with the Dodgers back in 2012, when he left Cuba for the majors, Puig already cashed in once earlier in his career. Although Puig was inconsistent in LA, he lived up to his pact as a member of the Dodgers, with whom he slashed .279/.353/.478 (129 wRC+) and totaled 108 home runs, 60 steals and 16.7 fWAR over 2,765 plate appearances from 2013-18.
The Reds were surely expecting Dodgers-esque production from Puig, but instead, he has managed a terrible .212/.256/.385 line with 11 HRs in 242 trips to the plate. His 63 wRC+ is eighth worst among 170 hitters who have amassed at least 200 PA.
Unfortunately for Puig and the Reds, his massive downturn in offensive production isn't simply a byproduct of bad luck. Sure, Puig's measly .230 batting average on balls in play is likely to climb, and his weighted on-base average (.270) sits far below his expected wOBA (.312). Nevertheless, Puig ranks around the middle or lower half of the league in xwOBA, expected batting average, expected slugging percentage and hard-hit rate, according to Statcast. The right-hander's also walking at a career-worst rate, striking out more than ever, chasing way more pitches outside the zone, not making nearly enough contact and, for the first time, getting stymied by same-handed pitchers. Relative to last season (heatmaps via FanGraphs: 2018, 2019), righties have been operating less in the middle of the plate against Puig, who hasn't been able to come up with an answer.
When Puig has put the bat on the ball this season, the majority of his connections have ended up in the air. However, while many players have benefited from elevating the ball more, the opposite has been true for Puig. He's racking up far more flies and far fewer grounders than he ever has, but that isn't a great approach if you're not hitting the ball with authority. Puig's exit velocity on flies and line drives has fallen from 93.7 mph to 91.7 since last year, while his mean FB distance has dropped from 328 feet to 316.
It's clear Puig's offensive game is suddenly rife with red flags, though he has remained a capable defender and base runner in Cincinnati. Since his MLB career began, Puig has logged 44 Defensive Runs Saved with a 12.5 Ultimate Zone Rating, including four and 1.3 in those categories as a right fielder this season. Meanwhile, even though his sprint speed has decreased, Puig has swiped nine bases on 11 attempts.
Although it's nice that Puig can flash the leather and run the bases, his ability to produce at the plate has been his calling card thus far. And if Puig doesn't rebound in that aspect soon, it's going to further drive his trade value into the ground as the July 31 deadline approaches. Worsening matters for Puig, it could make it difficult for him to secure anything more than a one-year, prove-it deal upon reaching the open market in the winter. With Marcell Ozuna, Nicholas Castellanos, Avisail Garcia, Corey Dickerson and perhaps Kole Calhoun also among corner outfielders set to hit free agency, Puig will have serious competition off what could go down as a nightmarish platform season for him.
Photo courtesy of USA Today Sports Images.