Mike Minor's future with the Rangers is drawing plenty of headlines and speculation, here included, as the summer trade season approaches — and rightfully so. He bounced back from multiple years that were ruined by shoulder injury to pitch well with the Royals' bullpen in 2017, post a solid season in the Rangers' rotation in 2018 and now pitch like one of the game's best all-around arms in 2019.
It'd be totally understandable for a rival team to express significant trade interest on a starter controlled beyond 2019 who is averaging better than a strikeout per inning with career-high fastball velocity and a 3.18 FIP in 74 innings. But that pitcher isn't Mike Minor. That pitcher is his teammate — Lance Lynn.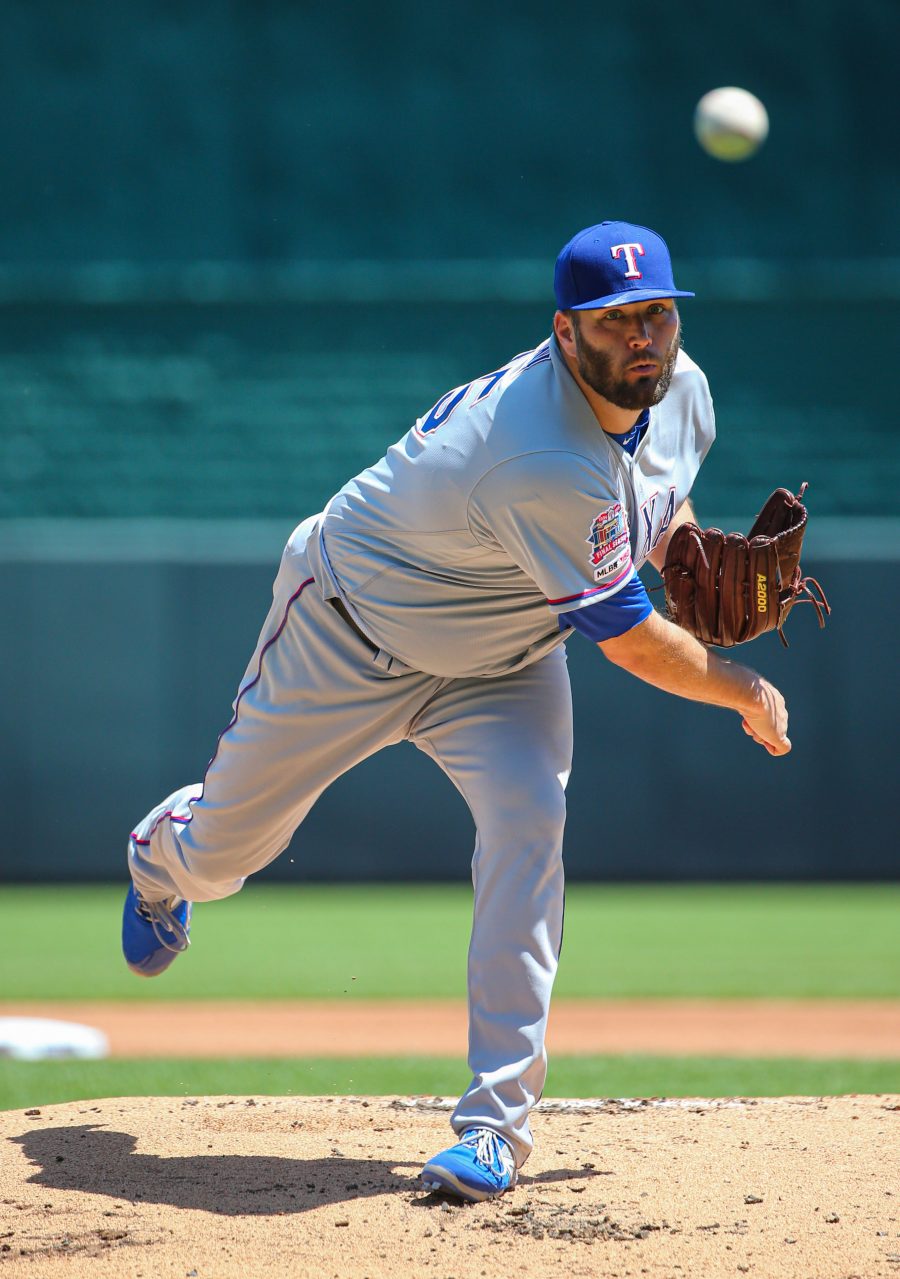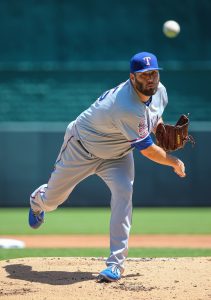 The Rangers opened more than a few eyes this winter when they signed Lynn to a three-year deal worth a guaranteed $30MM. Lynn signed a one-year deal with the Twins after the start of Spring Training 2018 and never really found his footing in Minnesota. He's an oft-cited data point when teams express wariness over signing players after Spring Training has already begun. Lynn struggled to a 5.10 ERA in 20 starts for Minnesota, averaging a career-worst 5.5 BB/9 in that time before being traded to the Yankees over the summer. Signing him was a rather low-risk proposition for the Twins, but it went down as a largely failed move (and, perhaps, a notable factor in Minnesota's decision to dismiss its pitching and bullpen coaches following the '18 season).
Lynn's ERA with the Yankees was unremarkable, but ERA is an oft-misleading stat. His K/BB numbers and fielding-independent metrics in the Bronx told another story and convinced Texas to spend aggressively despite Lynn's middling bottom-line results. The early results in Texas weren't much better. Lynn was tagged for five or more earned runs in three of his first seven starts — including a pair of clunkers that saw him surrender seven and eight runs.
His secondary numbers in March/April were better, though, and somewhere along the way Lynn began to find the same type of K/BB success he enjoyed in Texas. He's been on an absolute tear over his past seven outings, pitching to a 3.30 ERA and 2.74 FIP with a 53-to-14 K/BB ratio through 46 1/3 innings. In fact, even with Lynn's series of early-2019 meltdowns, if you look back to the time he was traded from Minnesota to New York, the numbers are eye-opening.
Beyond his pedestrian 4.35 ERA, Lynn has logged a 2.75 FIP with 9.7 K/9, 2.5 BB/9, 0.56 HR/9 (despite playing home games at Yankee Stadium and Globe Life Park) and a 42.8 percent ground-ball rate. This year's 93.7 mph average fastball is the best of Lynn's career, and his spin on the pitch has increased for the third straight season — to the point where it now ranks in the 86th percentile of MLB pitchers. Statcast pegs Lynn's expected weighted on-base average at .304 against its actual .321 mark, suggesting that based on the quality of contact he's allowed, he's been a bit unlucky to get the results he's generated so far. He's also more than three years removed from undergoing Tommy John surgery.
The $30MM guarantee on Lynn's deal suddenly looks far more like a bargain than it does an overpay. He'll earn $4.95MM from today through season's end, $11MM in 2020 and $8MM in 2021 on a contract that concludes with his age-34 season.
For all the talk of Minor's trade value, Lynn would draw significant interest were the Rangers to put him out there at this point. It's not common to see a player traded just months into a three-year free-agent contract, though, and Lynn's excellence actually in many ways only further calls into question how Texas should approach the summer trade market. Minor and Lynn give Texas two high-quality arms around which to help build a rotation both this year and next.
While the Rangers don't have much beyond that duo — Adrian Sampson has looked intriguing in his past handful of outings but is still unproven — they're also four games above .500 and in possession of a Wild Card spot at the moment. The trend in baseball is for teams to either commit to aggressively trying to win at all costs or completely tearing down a roster in a painful, multi-year rebuild, but the Rangers have never committed to a full rebuild and find themselves in a decent position nevertheless. They've pared back their payroll, added some interesting pieces in trade over the past few years, signed some high-profile international talent and are at least a fringe contender with a new stadium on the horizon.
Lynn's success has been somewhat under the radar, but it's been so great that it could arguably be described as a breakout rather than a return to form. He's being paid comparably to what a mid-rotation starter might expect toward the end of arbitration but pitching substantially better than that. (He's also on the mound tonight — so my deepest apologies to Rangers fans for jinxing him.) If everything falls apart in Texas over the next two months, he could be an interesting trade piece. But if the Rangers remain in the Wild Card picture and give their fans an unexpected postseason chase down the stretch in 2019, Lynn will be nearly every bit as vital to that Cinderella story as his more talked-about rotationmate.