It's safe to say Giants left-hander Madison Bumgarner will be one of the hottest commodities available leading up to the July 31 trade deadline. Bumgarner – set to turn 30 the day after the deadline (Aug. 1) – is among the game's most accomplished hurlers in both the regular season and the playoffs, and he's not under contract past this season. Thanks to the latter point, the out-of-contention Giants may elect to part with Bumgarner, who has been with the organization since it chose him 10th overall in the 2007 draft.
Going back to his 2010 debut in the majors, Bumgarner owns a sterling 3.07 ERA/3.26 FIP with 8.75 K/9, 2.1 BB/9 and a 43.8 percent groundball rate in 1,712 1/3 innings. Bumgarner has added 102 /3 innings of 2.11 ERA playoff pitching to his resume, making him one of the game's go-to hurler's in key situations. He hasn't pitched in the postseason since 2016, though, and hasn't resembled the durable ace he once did earlier in his career.
Bumgarner amassed at least 200 innings of high-quality run prevention from 2011-16, but a dirt bike crash limited him to 111 frames in 2017, and a fractured pinky held him to 129 2/3 innings last season. All told, since Bumgarner's six-year run of excellence came to an end, he has recorded a 3.46 ERA/3.88 FIP with 8.12 K/9, 2.2 BB/9 and a 40.8 percent grounder mark over 314 2/3 innings.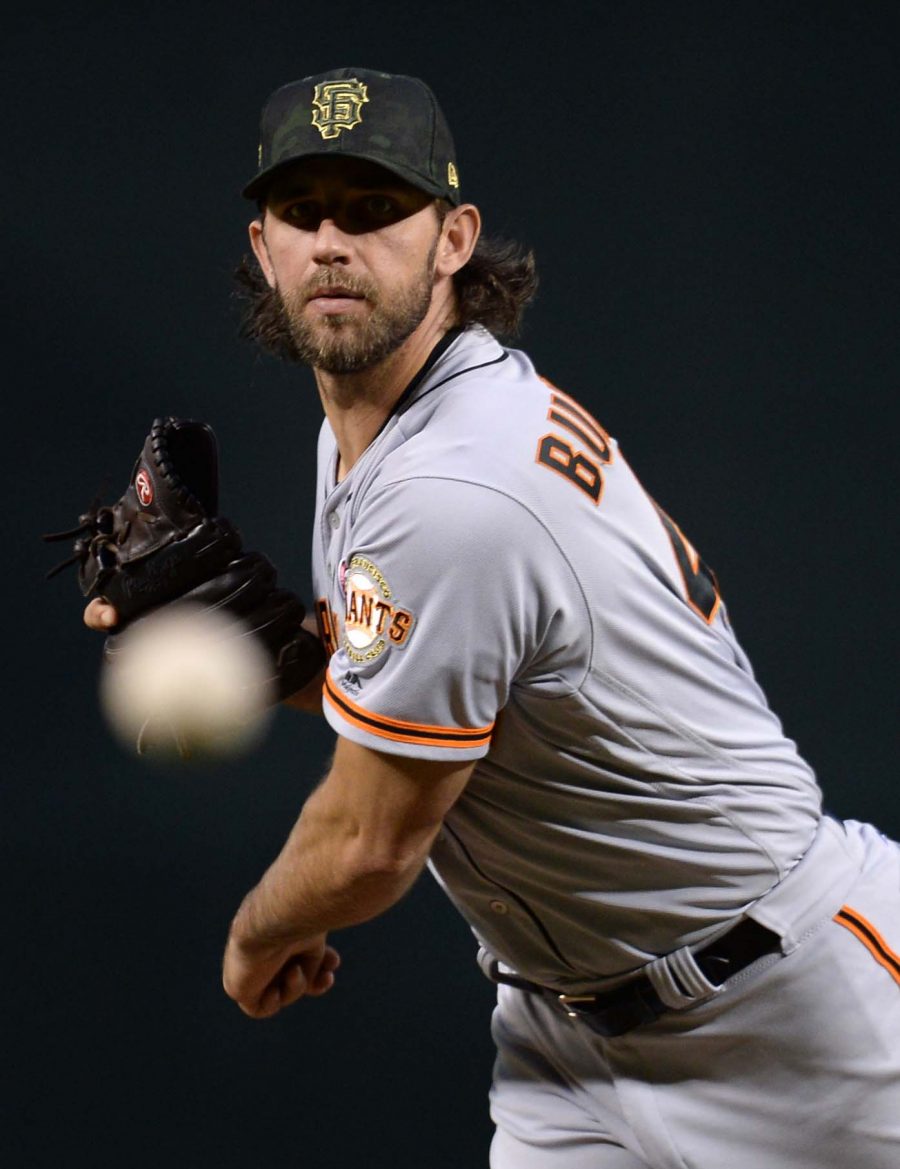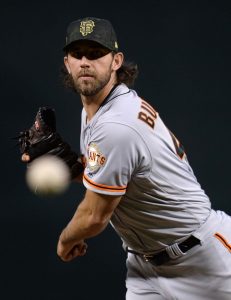 As shown by his output over the past few seasons, Bumgarner has remained a solid starter even as the Giants have fallen out of contention. Bumgarner's not the ace-caliber option he once was, though, and with a few months' control left (on a $12MM salary), San Francisco's not in position to demand a king's ransom for MadBum if it deals him in the next two months. The Giants don't seem like a team that's close to returning to glory, however, and they own of baseball's worst farm systems. With that in mind, trading Bumgarner to bolster the franchise's collection of young talent before the end of July could be a logical move for the organization.
If the Giants take the plunge and attempt to part with Bumgarner, there are several potential fits for the franchise icon. That said, one possible suitor may exit the mix by signing free-agent southpaw Dallas Keuchel, who could ink a contract any second from now, and Bumgarner's eight-team no-trade clause means he'll have a certain amount of say in where he goes next. Those factor's won't kill interest in Bumgarner, however, as shown below (in alphabetical order)….
Of the 14 teams listed above, some are better positioned to land Bumgarner than others, as shown in the most recent farm system rankings of Kiley McDaniel and Eric Longenhagen of FanGraphs. Judging by the amount of potential suitors for Bumgarner, though, the Giants should get a respectable package for the franchise icon if they move him. Two end-of-July deadlines ago, the Rangers sent righty Yu Darvish to the Dodgers for three players, including then-top 100 prospect Willie Calhoun. The Rangers followed that up by moving lefty Cole Hamels to the Cubs last year for three players, though no one from the trio was a premium prospect at the time. While Bumgarner won't bring back an enormous return this summer, he ought to warrant something along the lines of what Darvish landed the Rangers.
Photo courtesy of USA Today Sports Images.