After a strong two-season run in Houston, right-hander Charlie Morton entered free agency last winter as one of the best starters available. Interest in Morton was widespread, thanks in part to the Astros' decision not to issue him a qualifying offer, though age (35) prevented him from reeling in a long-term deal. Morton ultimately accepted a two-year, $30MM offer from the Rays in December. Six months later, it's looking like one of the steals of the offseason.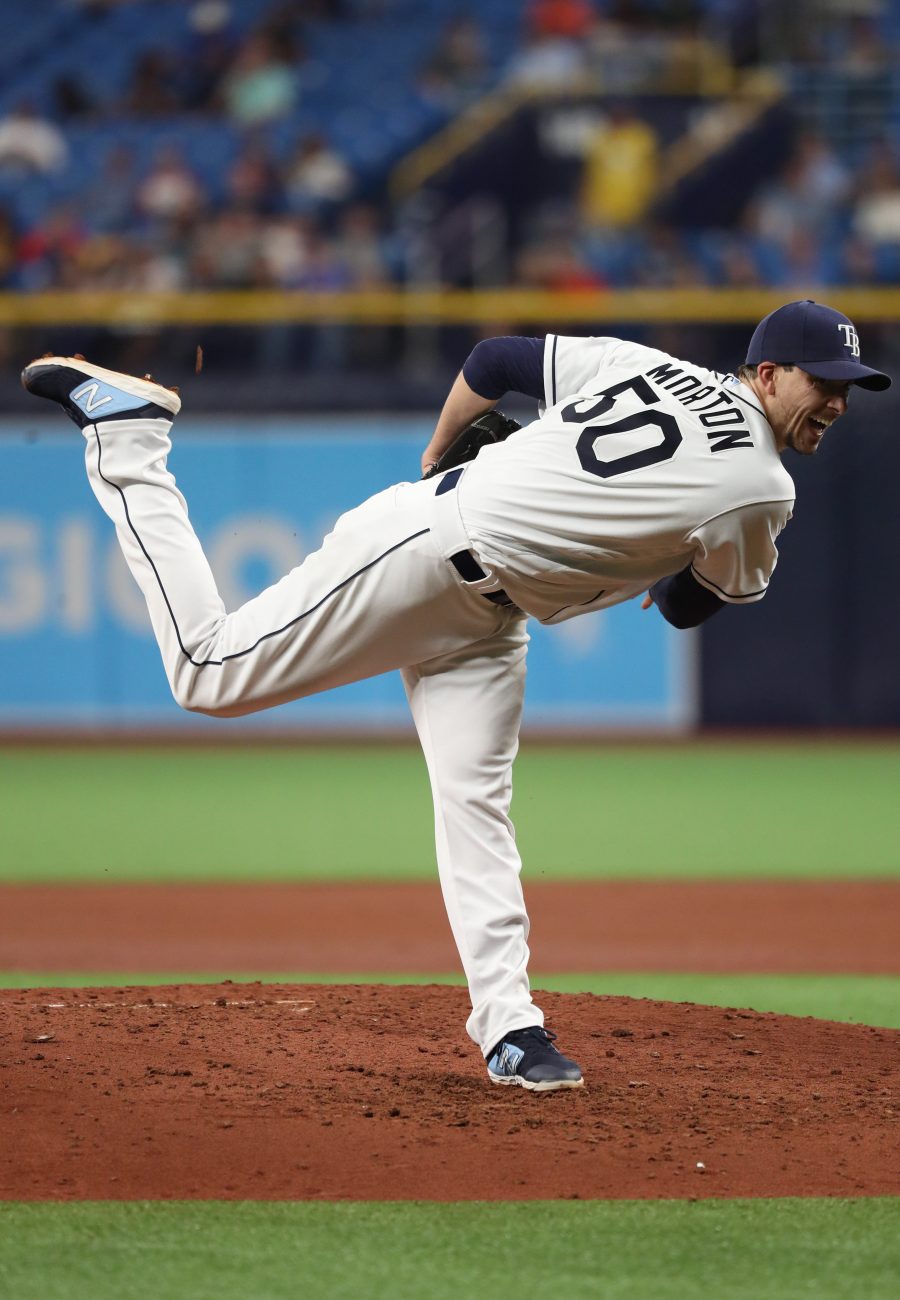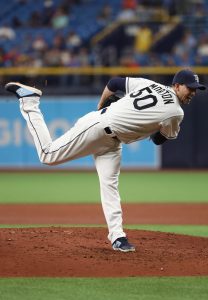 Facing the Athletics on Monday, Morton turned in his second consecutive seven-inning shutout and fourth straight quality start. During that four-appearance, 27-inning rampage, Morton yielded a mere three earned runs on 14 hits and posted 31 strikeouts against four walks. The Rays won all of those games, giving them a 10-4 record when Morton has taken the ball this season. Thanks in part to low-budget Tampa Bay's decision to splurge (by its standards) on Morton, its sporting one of the American League's leading records at 41-26
While Morton's recent production has no doubt boosted his numbers, he has been consistently good all season. Morton's ERA hasn't risen any higher than 3.60, where it sat after his initial start of the season, and now rests at a microscopic 2.10. He trails only the Twins' Jake Odorizzi among AL starters in that category, and most of his other production also ranks near the very top of his league. Take a look…
FIP: 2.67 (second)
WAR: 2.6 (fourth)
xFIP: 3.33 (fourth)
Weighted on-base average against: .254 (fifth)
Strikeouts per nine: 10.84 (seventh)
Expected weighted on-base average against: .271 (seventh)
Innings: 81 1/3 (15th)
The least impressive figure there is Morton's innings total, though it still represents a step forward for someone who has long battled durability issues. Morton has never thrown 175 innings in a season, but he's on pace for almost 200 this year.
We can't necessarily call this a late-career renaissance because, with all due respect to Morton, his time in the majors wasn't rife with great moments before he got to Houston. However, a significant rise in Morton's fastball velocity in 2016 with the Phillies was likely the beginning of his awakening. Unfortunately for Morton and the Phillies, a hamstring tear late that April brought a quick conclusion to his season and, for all intents and purposes, an end to his short run in Philly. He headed to the Astros the next season, which began a 313 1/2-inning stretch of 3.36 ERA/3.53 FIP pitching, and helped the team to a World Series title in 2017.
It was somewhat of a surprise that Houston didn't make more of an effort to retain Morton after last season, but the Rays have been the beneficiaries of the Astros' choice. The Rays have gotten a different pitcher than the Astros' version of Morton, not just in terms of results.
The hard-throwing Morton's main pitch in 2018 was his four-seam fastball, which he threw at a 31.1 percent rate, according to Statcast. He complemented it with a curveball (29.3 percent), a sinker (27.1), a splitter (6.3) and a cutter (6.3). Now, he's throwing his curve (36 percent) significantly more than any other pitch, with his sinker (24.2), four-seamer (23.5), cutter (11.8) and splitter (4.4) checking in as his secondary offerings. Morton has lost some velocity since last year, which could at least partially explain his change in approach. At the same time, though, if your curve's as dominant as his, why not throw it as much as possible? The pitch ranks in the league's 94th percentile as far as spin rate goes, per Statcast, and hitters have mustered a putrid .142/.170 wOBA/xwOBA against it. According to FanGraphs' pitch values, it's the premier curve in the AL.
If Morton continues to use his curve this effectively, he may end up in serious contention for the AL Cy Young just one year after fellow Ray Blake Snell won it. In the event Morton wins the award, he and Snell would become the first AL teammates to take home the honor in back-to-back seasons since the Indians' CC Sabathia and Cliff Lee accomplished the feat in 2007-08. Even better for the Rays, Morton, Snell, Tyler Glasnow (if he returns from the injured list) and opener Ryne Stanek could make for a dominant postseason rotation should the team team clinch a playoff spot.
Photo courtesy of USA Today Sports Images.