Considering Will Smith is the subject of this piece, let's dispense with the obligatory "Fresh Prince of Bel-Air" reference right away: Smith is treating opposing hitters about as well as Uncle Phil treated Jazz. Between that and the fact that the Giants are way out of contention, Smith stands out as one of the majors' most obvious trade chips leading up to the July 31 deadline. San Francisco president of baseball operations Farhan Zaidi is almost sure to part with Smith, a soon-to-be 30-year-old who's slated to reach free agency after the season.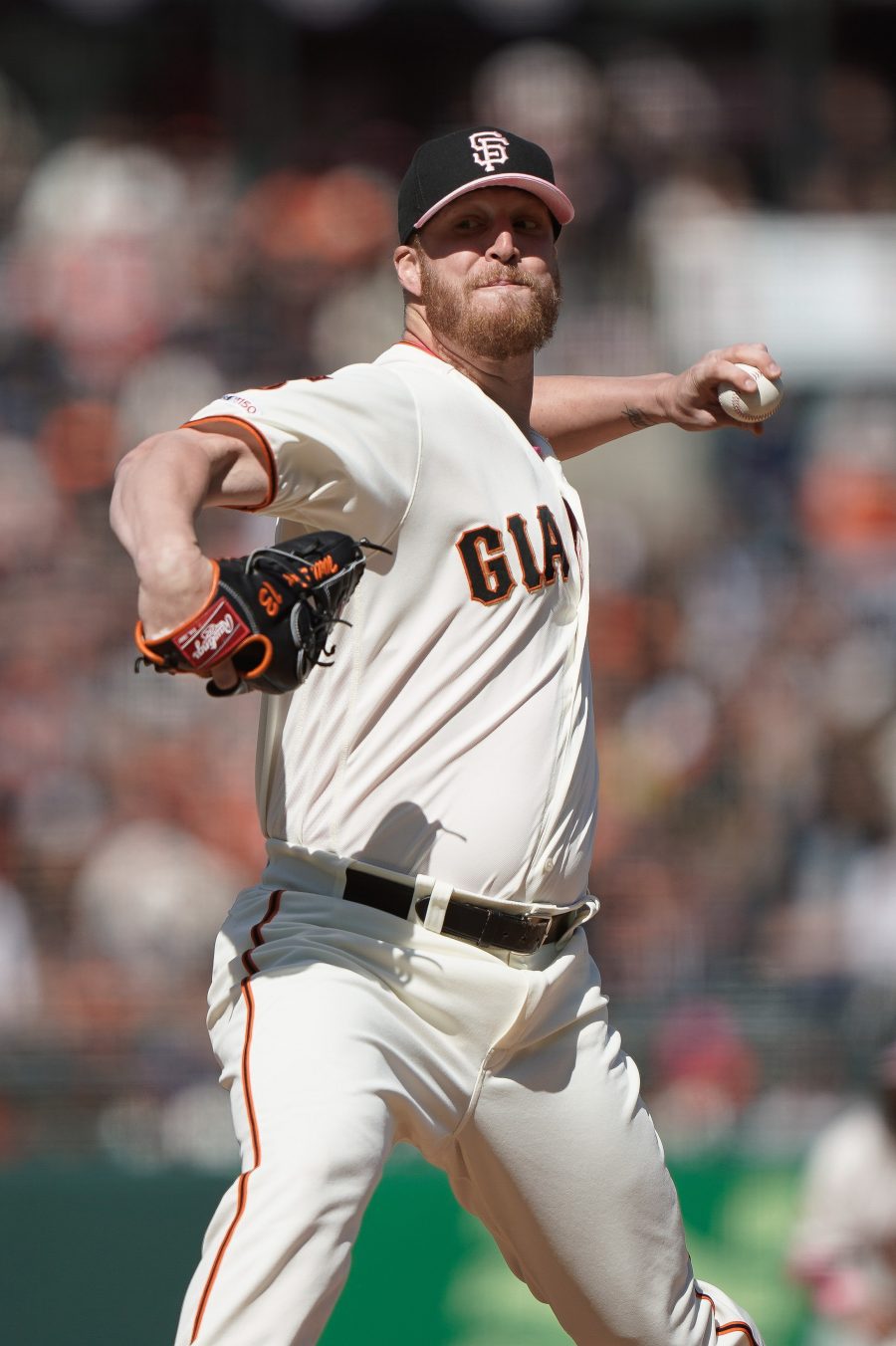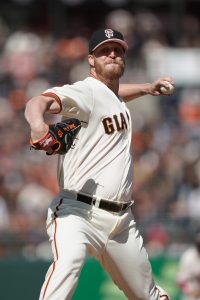 Smith, a left-handed reliever, has offered nothing but quality production since he shifted to the Royals' bullpen in 2013. From then through last season, Smith posted a 3.00 ERA/2.81 FIP with 11.94 K/9 and 3.36 BB/9 across 251 2/3 innings divided among Kansas City, Milwaukee and San Francisco. And the 2019 version is arguably the best one yet. In addition to recording a 2.19 ERA/1.97 FIP with 12.77 K/9, 1.82 BB/9, a 46.4 percent groundball rate and a lofty 21.4 percent infield fly rate over 24 2/3 frames, Smith has converted all 14 of his save opportunities.
As you'd expect from Smith's sterling production, he has been death on batters of either handedness. Lefties have slashed .182/.217/.182 against him, while righties have put up an almost-as-weak .145/.197/.290 line. Hitters have only managed a .234 batting average on balls in play against Smith, which could prove to be unsustainable, but it doesn't look as if they're primed to start teeing off on him. Smith's .220 weighted on-base average ranks fifth among all pitchers, and indicates the .205 real wOBA he has offered is mostly legitimate. Not only is Smith's xwOBA in the league's 99th percentile, but his strikeout rate (98th percentile), expected slugging percentage (98th percentile) and expected batting average (93rd percentile) all sit near the very top of the sport.
It's fair to say the Giants have an ppealing trade piece on their hands in Smith, especially given his reasonable salary ($4.23MM). Smith was already a key deadline piece earlier in his career when the Giants acquired him from the Brewers for two prospects in 2016. Those prospects, Andrew Susac and Phil Bickford, didn't pan out for the Brewers, but the return was nonetheless a haul at the time. Both Susac and Bickford ranked among the game's top 65 prospects.
Smith's a better pitcher now than he was then, but it's unlikely he'll bring a similar bounty in this summer's inevitable trade. He's only a rental, after all. Still, as at least the most valuable lefty reliever on the block (unless the Indians decide to dangle Brad Hand or the Pirates do the same with Felipe Vazquez), moving him should help the Giants strengthen their fallow farm system. With that said, it's worth revisiting what the top impending free-agent relievers who changed hands in advance of last July's deadline brought back in deals. We're talking about Joakim Soria, Jeurys Familia, Kelvin Herrera and Zach Britton. Aside from Britton, who hadn't pitched much last year at the time of his trade because of injuries, each member of that group fared somewhat similarly to how Smith has this season.
Soria garnered two prospects, lefty Kodi Medeiros and righty Wilber Perez, when the White Sox traded him and $1MM in salary relief to the Brewers. Eric Longenhagen of FanGraphs didn't sound too bullish on the White Sox's return at the time, pointing to Medeiros' difficulty throwing strikes and retiring righties and calling Perez "a fringe prospect."
The Mets' decision to send Familia (and his remaining $3MM in salary) to the A's netted New York third baseman Will Toffey, righty Bobby Wahl and $1MM in international slot money. Keith Law of ESPN (subscription link) was among the many who panned the Mets' half of the trade.
Herrera brought back three players – outfielder  Blake Perkins, third baseman Kelvin Gutierrez, and righty Yohanse Morel – when the Royals traded him and his $4.44MM in remaining salary to the Nationals. No one from that trio rated among the Nationals' 10 best prospects then.
Likewise, Britton pulled in three players when his deal was consummated. The Yankees acquired Britton and his $4.44MM in money from the Orioles for righties Dillon Tate and Cody Carroll and lefty Josh Rogers. Tate was one of the Yankees' highest-rated prospects at that point (No. 6 in their system, per Baseball America), while Carroll checked in at No. 15.
For the most part, none of the above relievers brought back inspiring packages for their final few months of team control in 2018. That may not bode well for the Giants this summer, though it's certainly worth noting Smith has been better this year than any of them were last season. And with just over $2.5MM left in salary now and $1.39MM on July 31, he'll come at a price any team could afford. Thanks to Smith's performance, ability to close or set up, and affordability – not to mention contenders' annual desire to upgrade their bullpens – playoff hopefuls will be beating down the Giants' door in hopes of landing him.
Photo courtesy of USA Today Sports Images.