The Indians have reached a one-year agreement with free-agent second baseman Cesar Hernandez, ESPN's Jeff Passan tweets. The Octagon client will earn a $6.25MM salary for the 2020 season.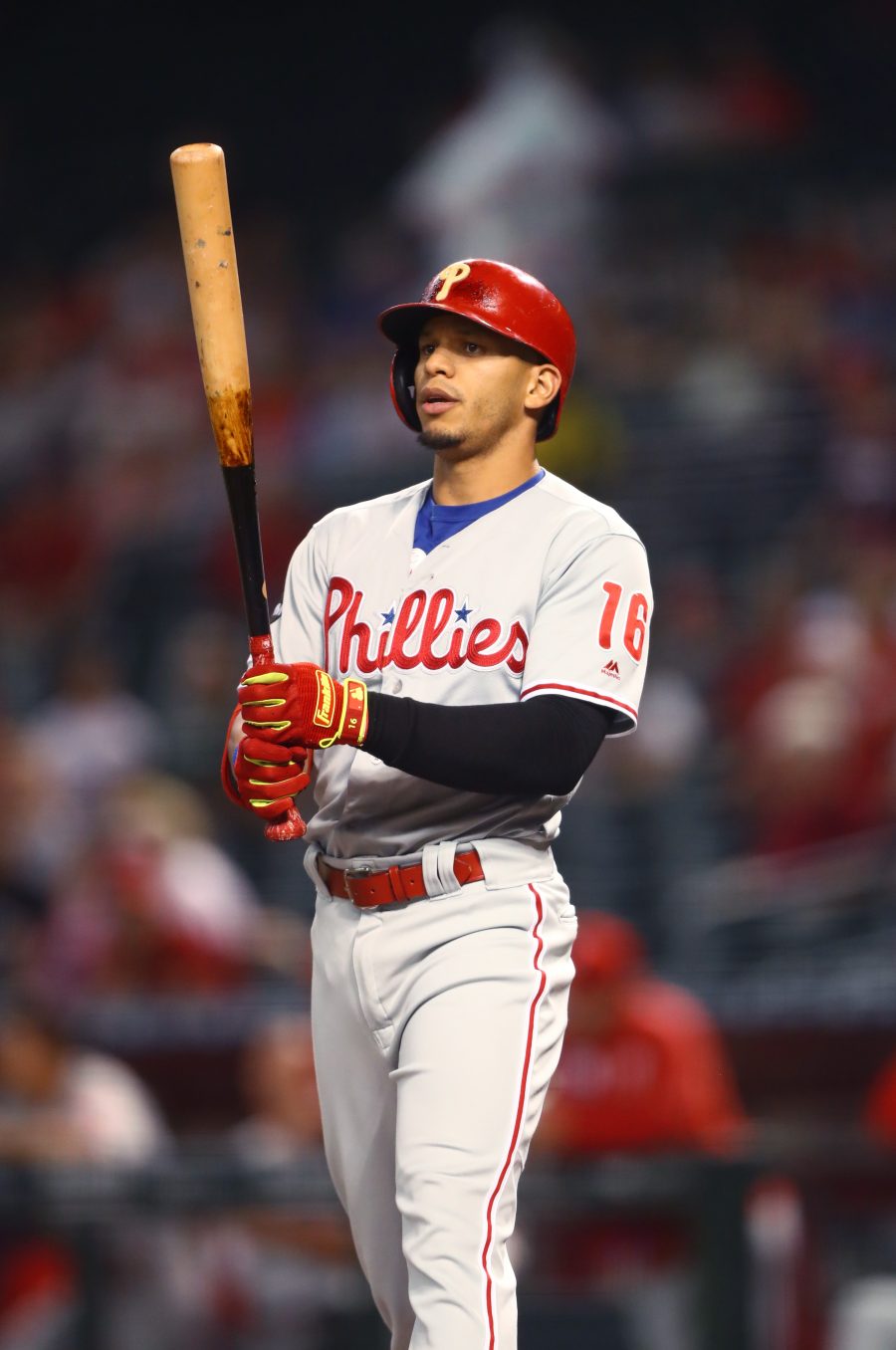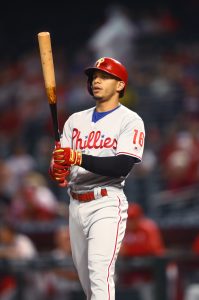 Hernandez, 30 in May, was non-tendered earlier this month after a run of five solid seasons as the Phillies' primary second baseman. From 2015-19, Hernandez racked up 3026 plate appearances in Philadelphia and turned in a .278/.355/.388 batting line with 45 home runs, 106 doubles, 27 triples and 79 stolen bases. His home run totals ticked up in 2018-19 as well, when the switch-hitter logged a combined 29 round-trippers.
However, Hernandez was eligible for arbitration for the final time this winter and due a raise on last season's $7.75MM salary. MLBTR contributor Matt Swartz projected an $11.8MM salary for his final trip through that process. The Phillies — and, clearly, other teams — deemed Hernandez's likely arbitration price to be too steep and opted to non-tender him, sending him out into the open market for the first time in his career.
Several factors surely contributed to the decision to cut Hernandez loose. The free-agent market is arguably deeper at second base than any other position, thus hampering the Indians' ability to drum up trade interest in Hernandez even in spite of his steady rate of play over the past half decade. The Phillies also had a versatile pair of infielders in Jean Segura and particularly Scott Kingery, allowing them to target virtually any infield option they saw fit upon moving on from Hernandez. (Eventually, the club zeroed in on Didi Gregorius.)
With the Indians, Hernandez will now slot in as their primary second baseman, replacing mainstay Jason Kipnis, whose 2020 club  option was bought at the onset of the offseason. He'll bring a generally solid defensive reputation to the table in Cleveland, though Hernandez isn't likely to be bringing home any Gold Glove Awards in the near future. Metrics like Ultimate Zone Rating and Defensive Runs Saved are a bit split on his total body of work, but Hernandez has only had one truly poor season per either of those measures. And, in 2019, he posted +6 DRS and a 0.7 UZR, suggesting he's still more than capable of handling the position.
Installing Hernandez at second base means that two-time All-Star and two-time Silver Slugger Jose Ramirez will be locked in as Cleveland's primary third baseman in 2020. Ramirez is capable of playing either second or third, which gave the Indians' front office some flexibility when eyeing potential infield targets in free agency.
Of course, that flexibility only extends so far, as Cleveland ownership has rather clearly given the front office some notable payroll constraints. The Indians have already sent Corey Kluber to the Rangers in a trade that more closely resembled a salary dump than anything else. The fact that they nonetheless took what was widely regarded as a light return now — as opposed to keeping Kluber and hoping he built up some value early in the year — suggests that clearing the entirety of next year's $17.5MM salary was a critical element of the swap.
Whether the Indians make any additional shakeups on the roster is currently one of the more interesting hot stove storylines in the game. Teams have been trying to pry superstar shortstop Francisco Lindor away from Cleveland to no avail, and burgeoning frontline starter Mike Clevinger is reported to be drawing interest as well. There's no firm indication that the Indians plan to move either player, though, and even with Hernandez now on board, Cleveland's payroll checks in at roughly $97MM, per Roster Resource's Jason Martinez. That's a drop of $38MM from 2018's Opening Day mark and $22MM from 2019's Opening Day total.