The Red Sox announced Tuesday evening that manager Alex Cora will not return as their manager in 2020. The news comes one day after MLB commissioner Rob Manfred announced the results of his investigation into the Astros' sign-stealing scandal, wherein Cora was revealed to be one of the architects of Houston's trash-can system. The Red Sox organization issued the following statement:
Today we met to discuss the Commissioner's report related to the Houston Astros investigation.  Given the findings and the Commissioner's ruling, we collectively decided that it would not be possible for Alex to effectively lead the club going forward and we mutually agreed to part ways.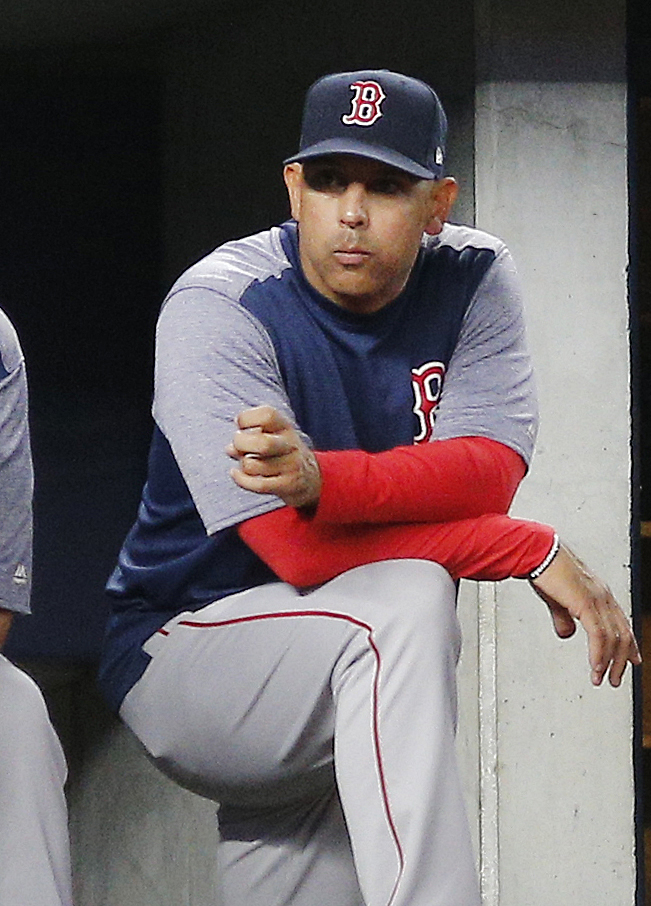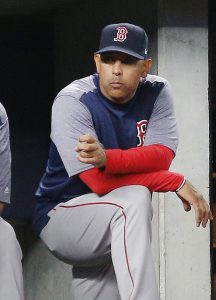 The Red Sox' usage of "mutually agreed to part ways" notwithstanding, there's no way that Cora would've been ousted as manager were it not for his role in the sign-stealing scandal. It's been extraordinarily difficult to fathom a scenario in which Cora would've stayed on as manager after Houston GM Jeff Luhnow and manager A.J. Hinch were fired by the Astros yesterday, given his involvement in the Astros' scandal as well as the current investigation of the Red Sox' 2018 . The now-former manager issued a statement of his own:
"I want to thank John, Tom, Sam, the players, our coaching staff and the entire Red Sox organization.  I especially want to thank my family for their love and support. We agreed today that parting ways was the best thing for the organization. I do not want to be a distraction to the Red Sox as they move forward.  My two years as manager were the best years of my life. It was an honor to manage these teams and help bring a World Series Championship back to Boston. I will forever be indebted to the organization and the fans who supported me as a player, a manager and in my efforts to help Puerto Rico. This is a special place. There is nothing like it in all of baseball, and I will miss it dearly."
As was the case when Houston let go of its GM-manager tandem, this represents a stunning turn of mid-winter events for Boston. In terms of wins and losses, the two-year Cora era was especially fruitful for the Red Sox. As Cora mentioned, he helped the club to a championship in 2018 – his first year on the job and one in which it piled up a whopping 108 regular-season victories before steamrolling the Yankees, Astros and Dodgers in the playoffs. Of course, now that the league's investigating Cora, there are perhaps questions about the legitimacy of that title.
Last season was far less successful for Cora and the Red Sox, though they were still an above-average team that won 84 games. Now, depending on how MLB disciplines Cora, that could go down as his final season as a manager in the league. Cora's reportedly facing "harsh" punishment for his misdeeds, so the end of his Red Sox tenure seems likely to serve as a forerunner to a significant suspension.
The Boston organization, like Houston, now finds itself in the once-unimaginable position of suddenly having to find a new manager just weeks before pitchers and catchers report to camp. The responsibility rests with new chief baseball officer Chaim Bloom, who inherited Cora from ousted president of baseball operations Dave Dombrowski.
This post was originally published on 1-14-20.
Check out our new video below (app users click here), as MLBTR's Jeff Todd lays out the implications of Cora's dismissal as well as the Twins' signing of Josh Donaldson.
Photo courtesy of USA Today Sports Images.