Red Sox outfielder Kyle Schwarber declined his half of an $11.5MM mutual option and is now a free agent, per the Associated Press. Schwarber signed a one-year, $10MM contract with the Nationals last winter — a deal that guaranteed him a $7MM salary in 2021 plus a $3MM buyout on the option he's now declined. The Red Sox will not be able to issue a qualifying offer, as he's ineligible to receive one after being traded from Washington to Boston midseason.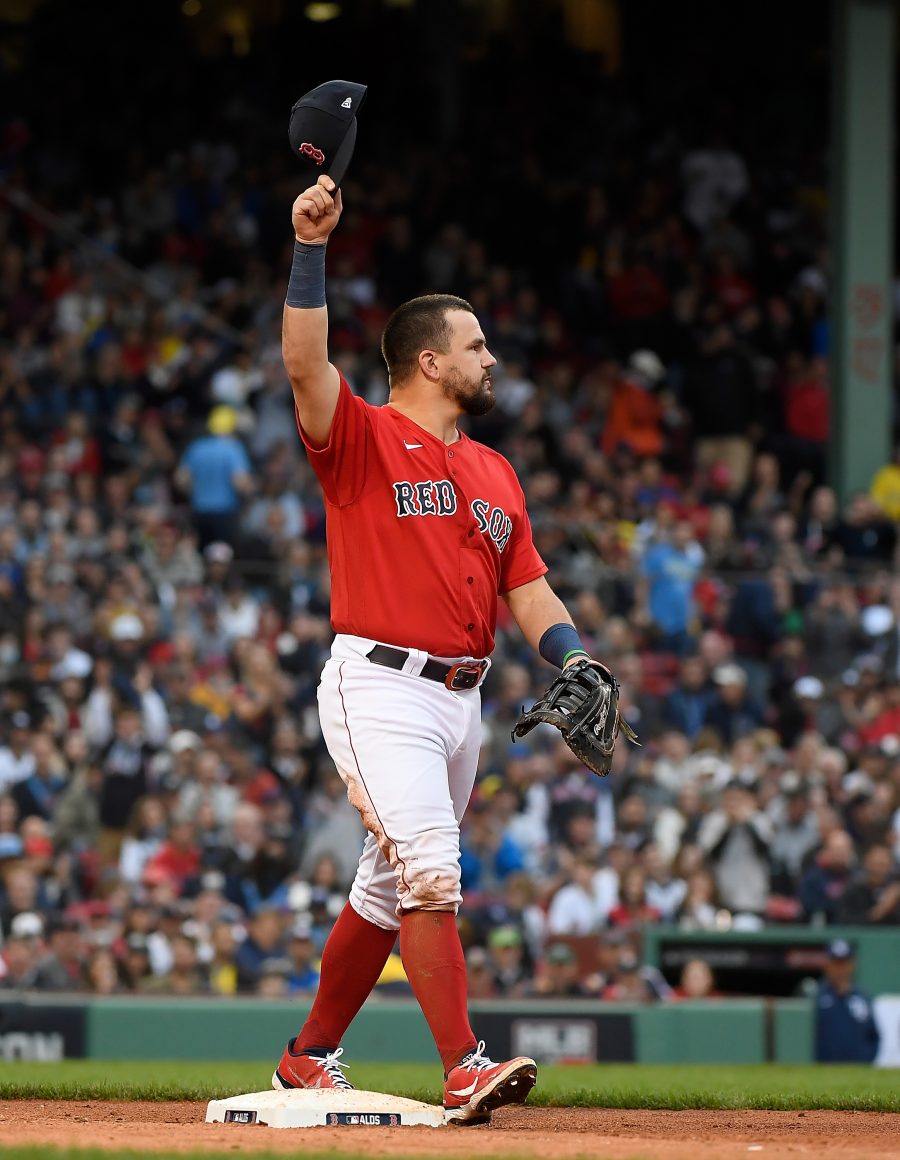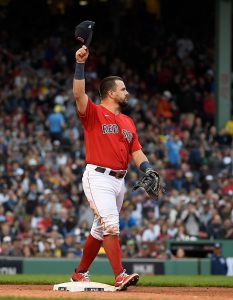 It was a season to remember for the 28-year-old Schwarber, who opened the year with a rather pedestrian two-month stretch in D.C. before embarking on one of the great hot streaks in the history of Major League Baseball. The former No. 4 overall draft pick carried a .218/.312/.404 batting line through his first 215 plate appearances in Washington, making the Cubs' decision to non-tender him the prior winter look at least somewhat justified. From that point forth, however, Schwarber found another gear and delivered the best production of his career.
On June 12, Schwarber went 1-for-3 with a solo homer in the first game of a doubleheader. An inauspicious game in and of itself, that kicked off a prodigious stretch that saw Schwarber blast a near-unfathomable 16 home runs in a span of 18 games — a total of just 77 plate appearances. From June 12 through July 2, Schwarber posted a Herculean .338/.409/.974 batting line. It looked as though no pitcher could stop Schwarber at that point, but unfortunately for both him and the Nats, an injury could. A hamstring strain landed Schwarber on the injured list on July 3, and during his absence, a free-falling Nats club engineered a rare (for them) fire sale that saw an injured Schwarber traded to the Red Sox.
The Sox knew full well that Schwarber wouldn't be ready for a bit at the time of his acquisition, but his activation on Aug. 13 was rather surprising. The Sox, facing some dire needs in the lineup, reinstated Schwarber from the injured list after a six-week layoff without even sending him out on a minor league rehab assignment. And yet, despite being dropped cold into the throes of the AL East, Schwarber immediately resumed his juggernaut status at the plate.
In 168 plate appearances down the stretch with the Sox, Schwarber mashed at a .291/.435/.522 clip with seven home runs and 10 doubles. The hot streak carried on into the postseason, where Schwarber opened with a 9-for-32 showing with three home runs — including an epic Game 3 ALCS grand slam. That proved to finally be the stopping point for Schwarber, however, as he was held hitless in his next 16 plate appearances as the Astros came back to topple the Sox and end their season.
Schwarber played in just 113 regular season games but nevertheless belted 32 home runs while slashing a stout .266/.374/.554 with a 13.6% walk rate and a 27.0% strikeout rate. He won't win any awards for his glovework in the outfield, and his brief foray at first base wasn't exactly smooth sailing. However, the the likely advent of the designated hitter in the National League and a mammoth showing at the plate, Schwarber should see a robust market for his services this winter.
Teams may still have some questions about Schwarber's ability to handle lefties. He hit .268/.389/.398 against them in 2021, albeit with a .377 average on balls in play and in only 149 plate appearances. In 435 prior plate appearances against southpaws, from 2015-20, Schwarber managed only a .197/.301/.348 output. He did cut his strikeout rate and improve his walk rate against southpaws in 2021, however, so the gains weren't solely BABIP-driven. The extent to which he can sustain (or build upon) those improvements against lefties will be pivotal to Schwarber's market, but regardless, he's positioned himself as one of the top bats of the offseason.