The Rangers continue their offseason spending spree, announcing agreement Wednesday on a four-year contract with right-hander Jon Gray. It's reportedly a $56MM guarantee for the CAA Sports client. Gray will make $15MM apiece over the next two seasons, followed by successive $13MM salaries in 2024-25 on the front-loaded deal.
After signing Marcus Semien to a huge seven-year, $175MM deal and then adding Kole Calhoun to the outfield on another free agent deal, Texas has now addressed its pitching staff with another veteran addition.  The Rangers emerged as a suitor for Gray a few days ago, and they beat out the division rival Angels, as well as the Tigers and Mets as teams known to have interest in signing the 30-year-old.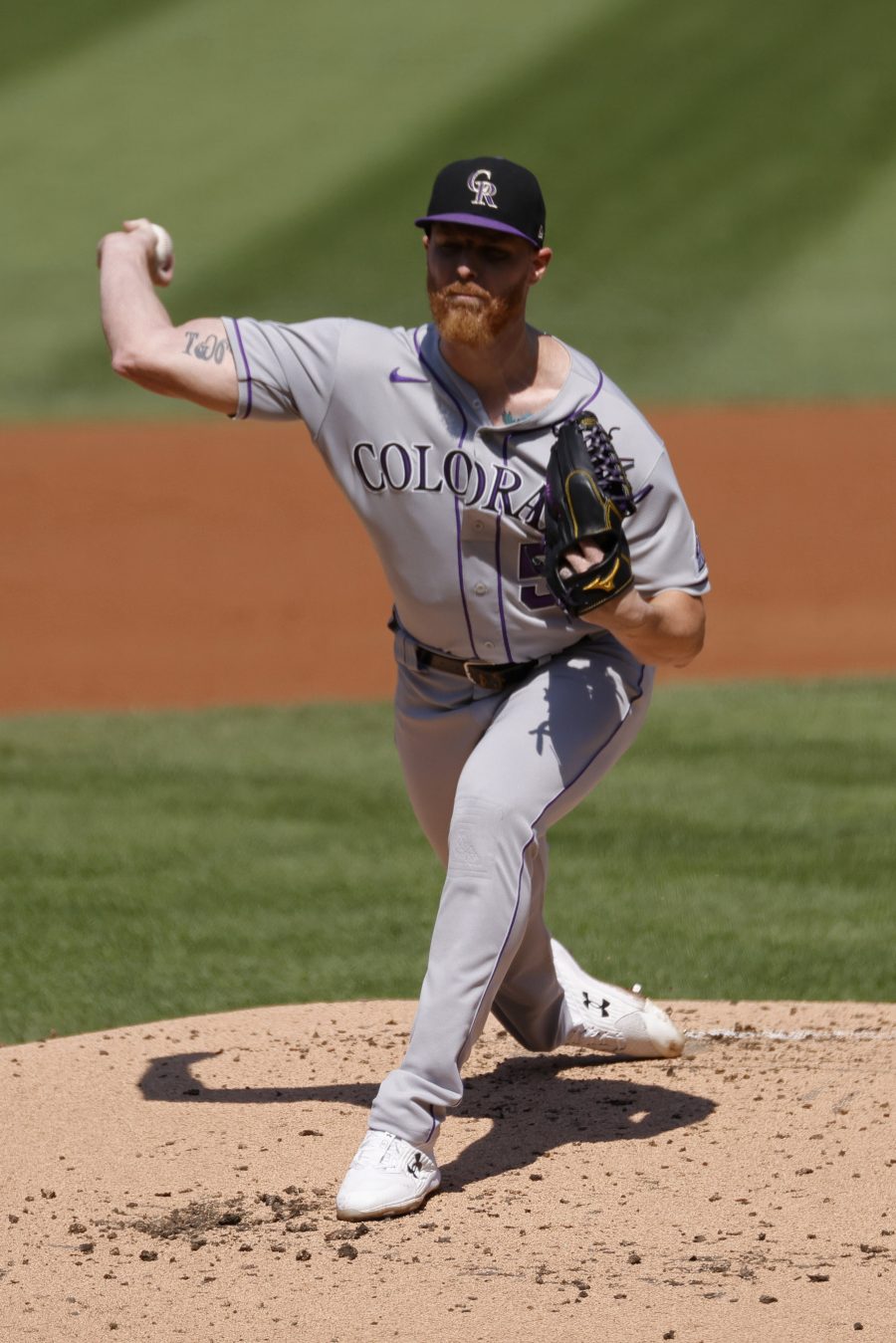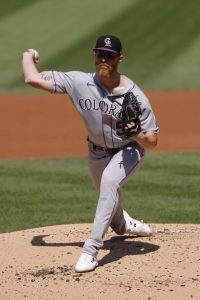 The four-year, $56MM pact exactly matches MLBTR's projection for Gray, who ranked 19th on our list of the winter's top 50 free agents.  The Rangers' offer was also north of the three-year extension offer the Rockies reportedly made Gray prior to the end of the season, which was said to be somewhere around $35-$40MM in value.  While Gray only got a bit more extra in average annual value, he'll also gain an extra year of security, and also now get to pitch in a more hurler-friendly venue than Coors Field.
The third overall pick of the 2013 draft, Gray has spent his entire MLB career with Coors Field as his home ballpark, and for the most part has acquitted himself a lot better than most at the notoriously hitter-friendly stadium.  Gray has a career 4.54 ERA in home games, with that number inflated by some rough outings over the smaller sample size of 45 1/3 innings over the 2015 and 2020 seasons.  While Gray also has a 4.65 ERA over 412 2/3 career innings in road games, several players (both pitchers and hitters) have talked about how playing in Denver's thin air impacts adjustments throughout an entire season, so it could be that getting out of Coors Field entirely will allow Gray to unlock a new level of performance.
Several rival teams have long speculated that Gray's stuff would thrive in a more normalized pitching environment, given what he already showed as a Rockie.  Gray has a career 46.7% grounder rate, 23.9% strikeout rate, and 7.9% walk rate over his career, all above-average metrics.  The righty's fastball that has averaged 95.2 mph over his career, and that high-velo heater is augmented by an above-average spin rate on his curveball.
Focusing on Gray's positives while attributing his negatives only to Coors Field isn't wise, however, as there are some concerns about whether or not Gray can be a true front-of-the-rotation pitcher.  He has given up quite a bit of hard contact over his career and his fastball (while quick) is lacking in spin rate.  Injuries have also been a factor — Gray tossed only 39 innings in 2020 due to shoulder inflammation, and he missed time this year with a flexor strain and forearm tightness, though those two IL stints only totaled roughly a month.
The Rangers are making a $56MM bet that Gray's best is yet to come, and it's a risk the team can afford to take given how much money Texas is reportedly willing to spend on payroll this winter.  Between Gray, Semien, and Calhoun, the Rangers have added $44.2MM in average annual value to next year's payroll alone, which might represent less than half of the team's work if they really are prepared to top last year's mark by $100MM.
Gray immediately becomes the most experienced arm of a Rangers rotation that features Dane Dunning, Taylor Hearn, Spencer Howard, Glenn Otto, and A.J. Alexy all in the mix for starting jobs.  Dunning and Hearn seem like the only members of that group who are assured of rotation spots, and while Texas won't sideline all of its younger arms with veteran, there is certainly still room for another notable addition or two beyond Gray.
Beyond the money, Gray doesn't cost the Rangers anything further in terms of compensation, as the Rockies didn't issue Gray a qualifying offer.  While there was some expectation that Gray might have taken the one-year, $18.4MM contract if Colorado had made it, the amount of interest in Gray's services makes that scenario seem a little unlikely in hindsight.  If Gray had accepted, the Rockies would have still retained a pitcher they had obvious interest in keeping, even if at a higher price point than they would have preferred.  Without the QO involved, however, the Rockies now don't receive any draft pick compensation for Gray's departure.
Evan Grant of the Dallas Morning News was first to report the Rangers and Gray were closing in on an agreement. Robert Murray of FanSided reported that an agreement had been reached. Jeff Passan of ESPN reported the four-year, $56MM guarantee. Kennedi Landry of MLB.com reported the breakdown of terms.
Photo courtesy of USA Today Sports Images