It's been a difficult couple of years for Cubs fans, as the team finished 74-88 in 2022, just a few wins better than the 71-91 record they posted in a 2021 season that saw the team trade Anthony Rizzo, Kris Bryant, and Javier Baez, among other players, at the trade deadline. While the Cubs may have only made marginal improvements in the standings this year, there are some bright spots. Both Marcus Stroman and Seiya Suzuki delivered in their first years in Cubs uniforms, and young players like Nico Hoerner, Christopher Morel, and Justin Steele all gave fans reason to hope with encouraging 2022 performances.
Leading the pack in that regard was Ian Happ, who had a transformational year in 2022 en route to his first All-Star selection. In 520 career games entering the 2022 season, Happ slashed .241/.338/.467 (113 wRC+) and had shown himself to be a primarily three true outcomes hitter. Among hitters from 2017-2021 with at least 1500 plate appearances, Happ's 12% walk rate ranked 31st in the majors and his .226 ISO (slugging percentage minus batting average) ranked 51st. While those numbers on their own would put Happ in a similar conversation as the likes of Christian Yelich and Paul Goldschmidt, his 30.8% strikeout rate ranked 4th among qualifiers over that timeframe, severely hampering his overall production. This, combined with defensive assignments such as second base and center field where he looked overmatched, left Happ entering the 2022 season with just 6.9 career fWAR.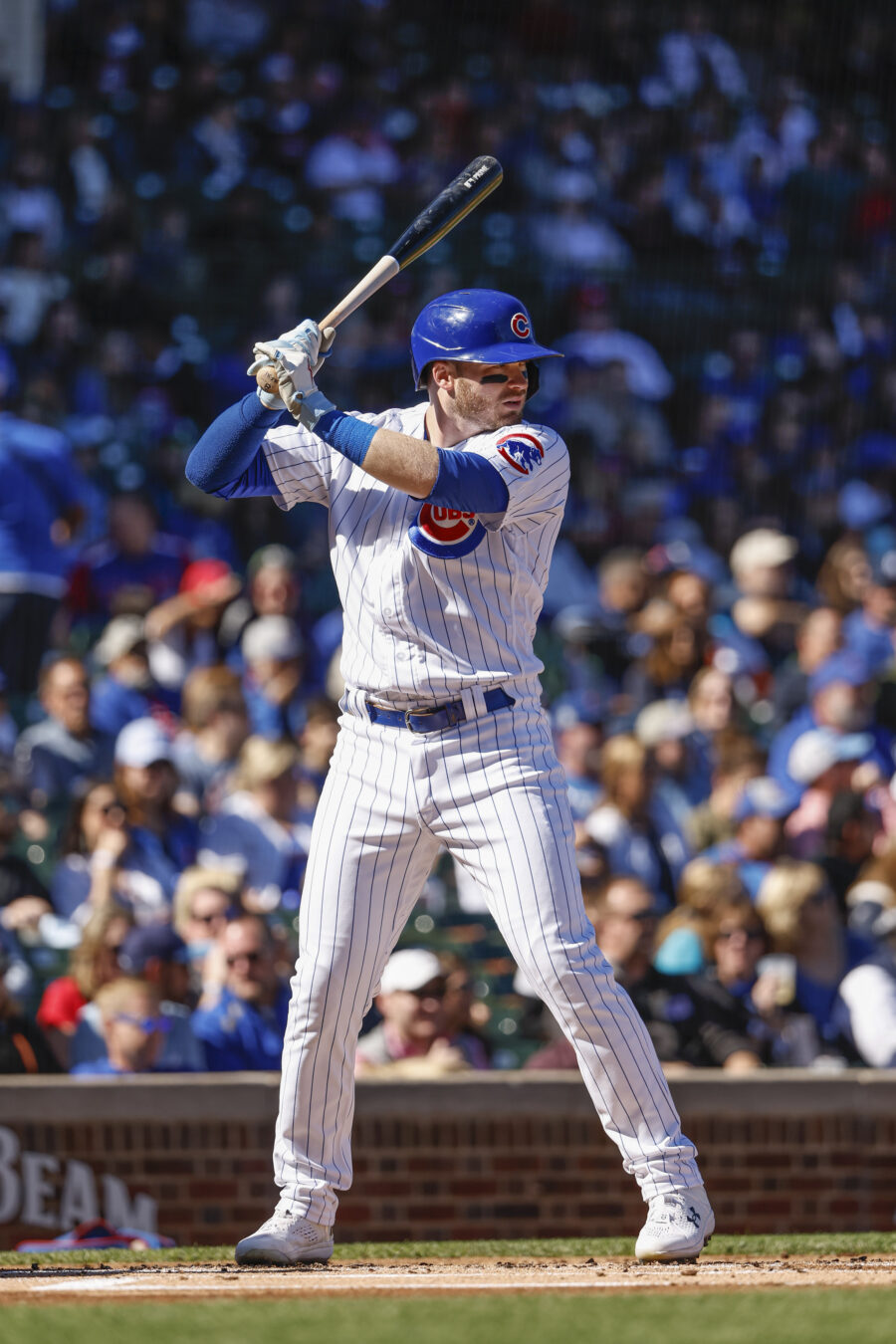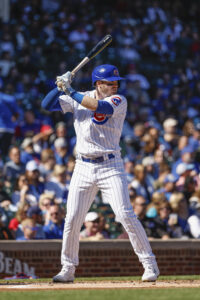 The 2022 season saw Happ play like a completely different player. He still takes his walks, though the 9% rate at which he did so in 2022 is reduced from his previous career norms, but the power output has changed dramatically. Formerly a player who could be relied upon for 20-25 home runs over the course of a full season, Happ hit just 17 home runs in 2022 despite having more plate appearances this season than any other in his career: a result of his career-worst 6.5% barrel rate.
What Happ gave up in power, he made up for in increased contact. His strikeout rate plummeted all the way to 23.2% in 2022, a remarkable improvement for a player who as recently as last year finished with the 10th-highest strikeout rate among qualified batters. This reduction in strikeouts came off the back of significantly reduced whiffs. Happ posted a contact rate of 75% this season, a significant improvement over his 67.6% career rate entering the 2022 season.
In addition to his improvement in terms of contact, Happ also saw much of his lost home run power convert to doubles power. While his low home run total in 2022 may seem concerning on the surface, Happ hit a whopping 42 doubles this season, tied for sixth-most in the majors and more than doubling his previous career high of 20. With fewer whiffs and more doubles, Happ's .271/.342/.440 slash line in 2022, good for a wRC+ of 120, left him hitting better than he ever had in a full season. He was also more consistent as a hitter in 2022, able to handle both lefties and righties with equal effectiveness. While Happ has struggled against lefties for his career (posting just a .717 OPS against them in 584 plate appearances), in 2022 he actually posted slightly better numbers against lefties than righties for the first time in his career: a .788 OPS against lefties compared to a .780 OPS against righties.
Along with his growth at the plate, Happ was a positive contributor in the field for the first time in his career in 2022. A full-time shift to left field has done wonders for Happ's defensive value; his +2 OAA in 2022 ranks fourth among qualified left fielders and trails only Adam Duvall in the NL. All of this growth saw Happ post a 3.5 fWAR in 2022, more than his totals for 2020 and 2021 combined.
MLBTR contributor Matt Swartz projects Happ to make $10.6MM for 2023 in his final trip through arbitration. A free agent at the end of the 2023 season, Happ's future is uncertain. President of baseball operations Jed Hoyer told reporters this week the team has laid the groundwork for extension discussions with some key players this offseason, although there's no indication a deal with Happ (or any other player) is close. The Cubs have doled out just two contract extensions in the past four years: one to Kyle Hendricks during Spring Training in 2019, and one to David Bote just a few days later. Furthermore, for an organization with top prospects such as Brennen Davis, Pete Crow-Armstrong, and Alexander Canario manning the outfield in the upper levels of the minors — not to mention Suzuki under contract to man right field through the 2026 season — an extension for a player who's just shown his best position to be left field may not necessarily be prudent.
Given all this, it seems likely that Happ will be playing elsewhere sometime soon, whether that's in time for Spring Training next year, after next year's trade deadline, or after Happ tests free agency for the first time. One speculative fit would be with the crosstown White Sox, who have a collection of talented players but had one of the least productive outfield units in the majors in 2022. Furthermore, Happ's switch-hitting capabilities would be an excellent change of pace for a club that relies on the righty bats of Eloy Jimenez, Luis Robert, AJ Pollock, and Andrew Vaughn when it comes to manning the outfield. The Red Sox, Marlins, Rangers and Giants are among other teams who missed the postseason this year and could stand to make improvements to their outfield going forward. As for teams that made it into the postseason, the Braves may look to improve upon their internal left field options of Eddie Rosario and Marcell Ozuna, while the Rays will need outfield help with the likes of David Peralta and Kevin Kiermaier likely hitting free agency this offseason.
Image courtesy of USA Today Sports.