December 14: The Cubs have officially announced the signing.
December 6: The Cubs are in agreement on a deal with outfielder Cody Bellinger. It will be a one-year deal with a $12.5MM salary and a $5MM buyout on a mutual option, bringing the guarantee to $17.5MM. Bellinger is represented by the Boras Corporation.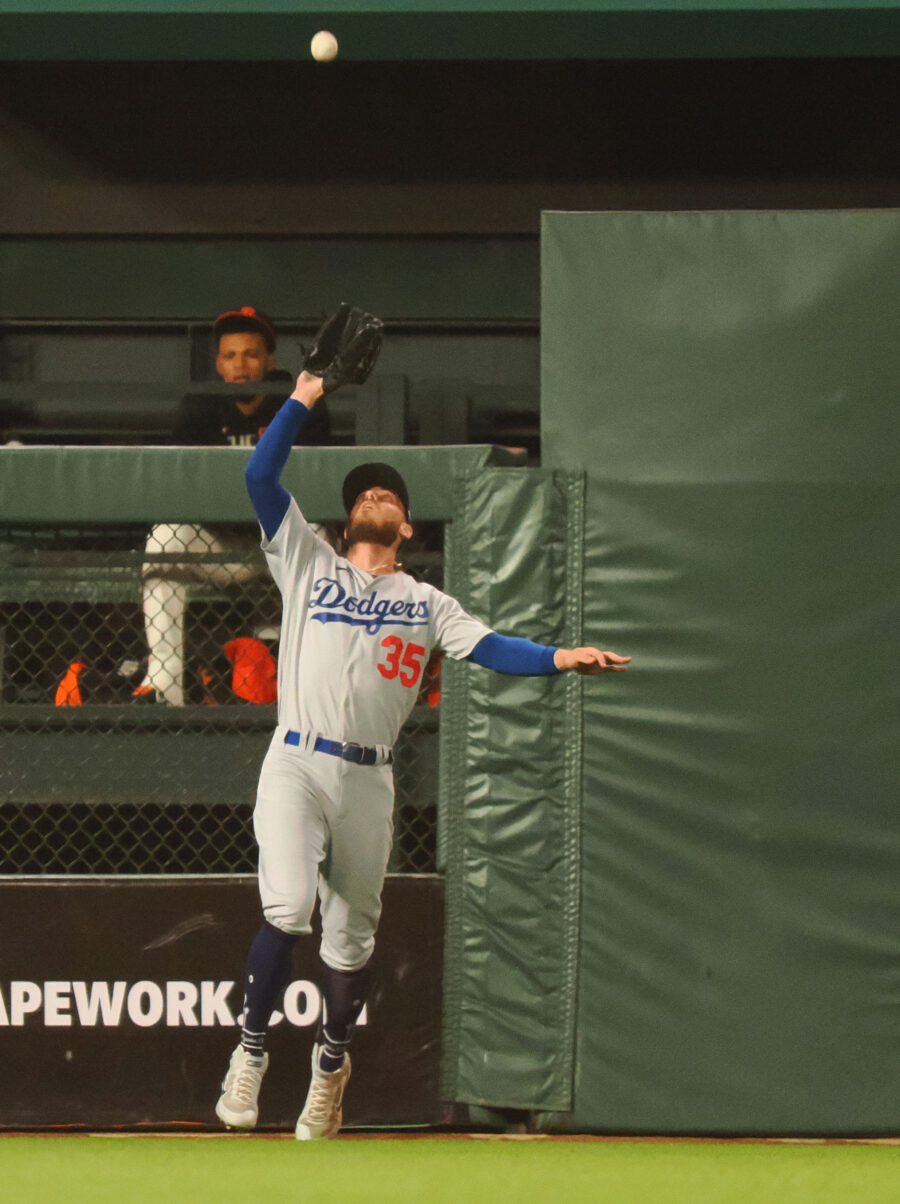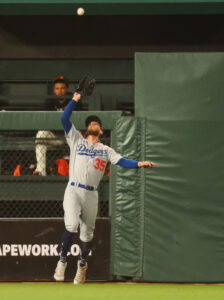 Bellinger, 27, has been one of the more interesting free agents this offseason, given that he has shown incredible upside in the past but has been in a dismal downturn in recent years. Over his first three seasons, 2017 to 2019, Bellinger hit 111 home runs and stole 39 bases. He walked in 12.4% of his plate appearances, leading to a batting line of .278/.368/.559 for a wRC+ of 140, indicating he was 40% better than league average during that time. That included a 2019 season where he hit 47 home runs, swiped 15 bags and produced a wRC+ of 161. He also provided excellent outfield defense, leading to a tally of 7.7 wins above replacement in the eyes of FanGraphs. He was awarded the National League Most Valuable Player award for that season.
Bellinger slid a bit from those heights in the shortened 2020 season. He hit .239/.333/.455, still above average with his wRC+ finishing at 112, but a significant drop-off from previous seasons. An ill-advised celebration in the postseason caused a shoulder injury that required surgery and he hasn't seemed himself since. He hit just .165/.240/.302 in 2021 for a wRC+ of 47, then bounced back a bit in 2022 but still finished at .210/.265/.389, wRC+ of 83.
Despite those down years, Bellinger's salary kept climbing for a few reasons. He reached arbitration for the first time going into 2020, on the heels of his MVP campaign, as a Super Two player. He quickly jumped up to $11.5MM in his first year of eligibility and then to $16.1MM for 2021 after having a diminished but still productive 2020. Since the arbitration system is designed to push salaries up, Bellinger jumped to $17MM for 2022 despite his poor performance in the prior season. MLBTR contributor Matt Swartz projected another jump to $18.1MM for 2023 but the Dodgers decided to cut bait and non-tendered Bellinger, sending him to free agency. With Bellinger now moving on to a new club, they will have to chart a new course in center field for 2023.
Despite the rough few years Bellinger has had, he still found robust interest as a free agent. At one point, Heyman reported that there were 11 teams at the table. That's due to a couple of factors, one of them being that Bellinger was looking for a one-year deal so that he could potentially return to form and then go back to free agency in search of a better deal. That opened the door to many suitors who would normally be wary of a lengthy commitment but would happily take a short-term bet on a player with MVP upside. There's also the fact that Bellinger provides a decent floor with his speed and excellent center field defense. Despite a subpar batting line in 2022, he still produced 1.7 fWAR by stealing 17 bases and producing six Outs Above Average in center field.
The Cubs were linked to Bellinger a few weeks ago and make plenty of sense as a landing spot for him. The rebuilding team had a rotating cast of characters playing center field for them this year, including Christopher Morel, Jason Heyward, Rafael Ortega, Nelson Velázquez and Michael Hermosillo. All of those players were subpar at the plate except for Morel, who is a natural infielder and produced poor defensive numbers on the grass. The Cubs have some intriguing outfield prospects that could fill this role in the long run, but Bellinger and Ian Happ are set to become free agents a year from now, meaning there's plenty of long-term runway. Seiya Suzuki, who's controlled through 2026, is the only outfielder penciled in for the long haul.
Financially, there's no real impediment for the Cubs either. Bellinger's contract pushes their commitments to just under $140MM for next year, according to Roster Resource. They had an Opening Day payroll of $143MM in 2022, per Cot's Baseball Contracts, but have been over $203MM in recent seasons and should have plenty of space still to work with.
The Cubs have been rebuilding in recent years but could be aggressive this offseason in trying to return to contention in 2023. Whether they are successful or not, Bellinger could potentially be valuable to them. As mentioned, Bellinger can still be a useful ballplayer even if his bat doesn't rebound to previous levels. If he and the team are both playing well, that's a great outcome for all involved. If he's playing well and the club is bad, his short-term deal means he should be able to be flipped at the deadline for prospects. As mentioned, even if Bellinger doesn't truly bounce back, he can still be a useful player with his glovework and baserunning, meaning he could still be an interested trade chip regardless.
Jon Heyman of The New York Post was first with Bellinger going to the Cubs. Jeff Passan of ESPN first had the $17.5MM guarantee. Jorge Castillo of the Los Angeles Times first reported the structure of the $12.5MM salary with $5MM buyout on the mutual option.