The Rays have placed right-hander Zach Eflin on the 15-day injured list due to back tightness, per broadcaster Neil Solondz. Pitching prospect Taj Bradley has been recalled to take his place and will make his major league debut on Wednesday. Marc Topkin of the Tampa Bay Times previously reported that these moves were imminent. Eflin's IL placement is backdated to April 8, per Topkin.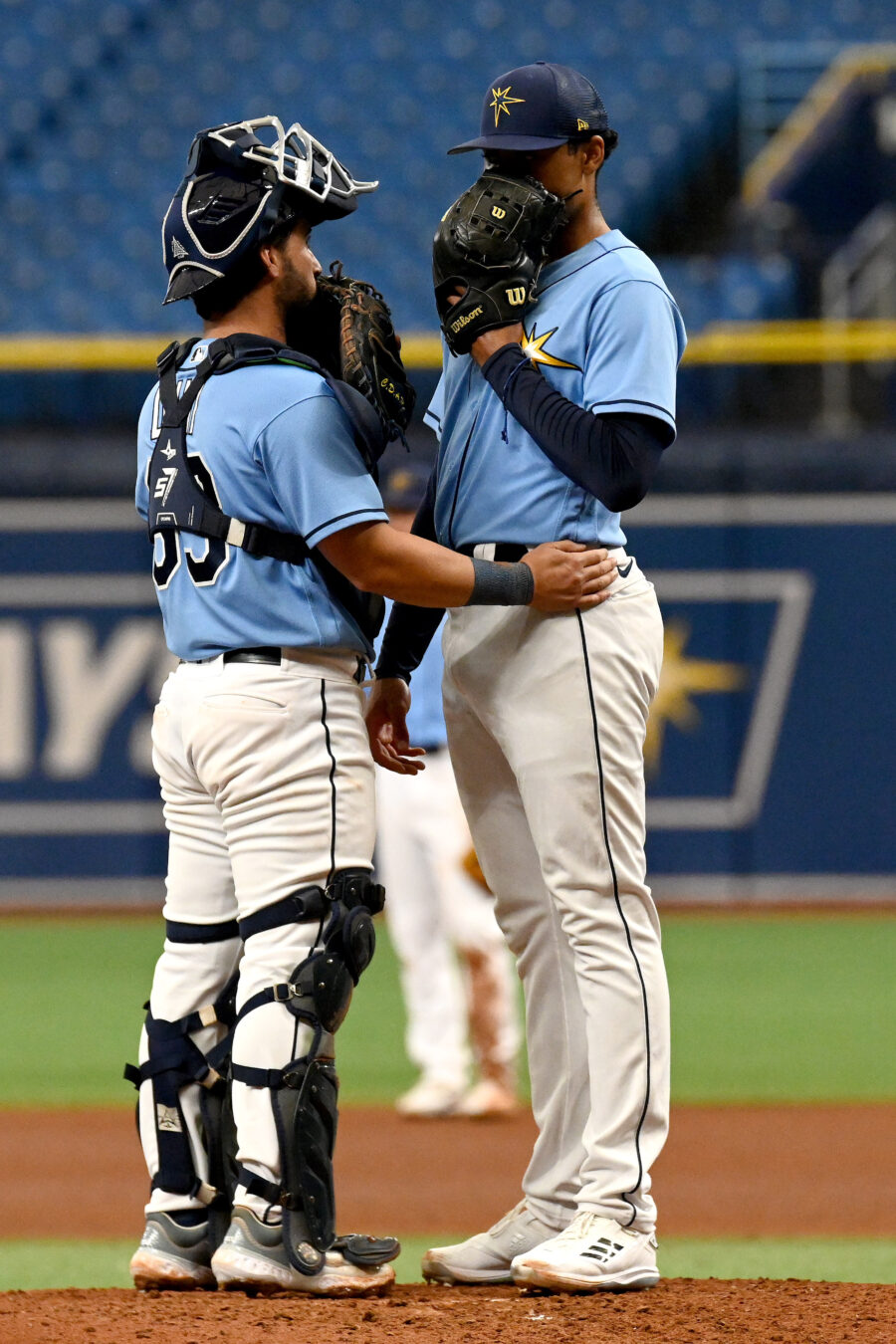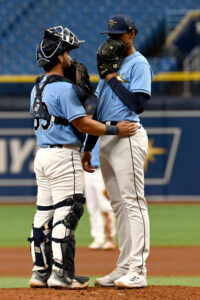 Bradley, 22, was selected by the club in the fifth round of the 2018 draft. Since that time, he has continued to impress on the farm, moving up the minor league ladder and prospect lists. He pitched in Rookie Ball in 2018 and 2019, but then saw the minor leagues canceled by the pandemic in 2020. He split the following season between Class-A and Class-A Advanced, throwing 103 1/3 innings with a 1.83 ERA, 31% strikeout rate and 7.8% walk rate. Last year, he went through Double-A and Triple-A, tossing 133 1/3 frames with a 2.57 ERA, striking out 26.5% of batters faced while walking just 6.2%.
Bradley is currently considered the #42 prospect in the game by Baseball America, #18 by MLB Pipeline, #60 by ESPN, #52 by Keith Law of The Athletic and #37 by FanGraphs. He was eligible for the Rule 5 draft in December but the Rays made the easy decision to add him to their 40-man roster to prevent him from being selected. That means he already has a roster spot but he'll be making his MLB debut tomorrow.
The Rays are off to an incredible 10-0 start here this season, with their pitching playing a large role in that. They've only allowed 18 runs in those 10 games, easily the fewest in baseball with the Brewers next on the list at 26. Tampa's schedule has been on the weaker side thus far, with their first nine games coming against the Tigers, Nationals and A's, three of the worst teams last year. Nonetheless, they've gotten great results from their rotation, even with Shane Baz recovering from Tommy John surgery and Tyler Glasnow on the IL with an oblique strain. Shane McClanahan, Jeffrey Springs, Drew Rasmussen and Eflin have all been great so far this season. Josh Fleming got roughed up in his first start but tossed four scoreless innings behind an opener in his second appearance.
Bradley will now check into that group for Eflin, at least for the time being. Solondz relays that manager Kevin Cash and Eflin both expect the latter to have a minimal stay on the IL, which would mean he'd only miss a couple of starts. The righty hasn't exactly been a paragon of health in his career, as recurring knee issues have limited his workload over the years. He's only once thrown 130 innings in a season, which was the 163 1/3 frames he tossed in 2019. He tells Topkin that he's dealt with this back issue in the past and isn't too concerned.
If those expectations come to pass and Eflin returns in a couple weeks, then it's possible Bradley gets sent back down to Triple-A. That will likely depend on his performance, as well as that of Fleming and the health of the entire crew. There's also the return of Glasnow on the horizon, which seems to potentially be slated for mid-May.
If it ends up coming to pass that Bradley sticks with the big league club for the rest of the season, he will be able to earn a full year of service time, just barely. A major league season is 187 days long but a player needs only to spend 172 of those in the majors, or on the injured list, in order to earn a full "year" of service time. Bradley has missed 12 days of the season thus far, giving him just enough time to creep over the one-year line, though getting optioned later in the year will obviously impact that trajectory.
In the event he does get that full year, he will be eligible for the prospect promotion incentive. As part of the most recent collective bargaining agreement, if a player has less than 60 days of service time and is on two out of the three top 100 prospects lists from Baseball America, ESPN and MLB Pipeline then earns a full year of service as a rookie, they become PPI eligible. If they then win Rookie of the Year or finish in the top three in MVP or Cy Young voting before reaching their arbitration years, they can net their club an extra draft pick. This already happened once when Julio Rodríguez won American League Rookie of the Year last year, getting the Mariners an extra draft pick after the first round. Bradley is on all three of those prospect lists and is therefore in the mix for earning PPI eligibility this year.
Image courtesy of USA Today Sports.