With the trade deadline now less than two months away, we at MLBTR are setting our sights backwards for a bit to highlight past trades. With an arbitrary cutoff point of 2017, we're counting down the top 10 returns that a team got when selling a rental player in recent years. We've already published some honorable mentions, the #10 entry and the #9 deal. If you disagree with our rankings, let us know! It's all part of the subjective fun! Onto #8…
The Nationals were consistently competitive in the second decade of the millennium, finishing with a winning record in each season from 2012 to 2019. They qualified for the postseason five times in that stretch and won the World Series in that final year.
The next decade got off to a rough start, as they went 26-34 in the pandemic-shortened 2020 campaign. Nonetheless, they went into 2021 with some excellent players still on the roster, including Juan Soto, Trea Turner and Max Scherzer. They fortified that group by trading for Josh Bell and giving one-year deals to Brad Hand, Kyle Schwarber and Jon Lester.
Unfortunately, they couldn't get things back on track that season and had a record of 48-55 on July 30. They were in fourth place in the National League East, seven games behind the Mets with Philadelphia and Atlanta between them. They were even further back in the Wild Card race, 11 games, as the West featured three excellent clubs in the Giants, Dodgers and Padres.
That put them into sell mode at the deadline and they did plenty of it. Each of Turner, Scherzer, Hand and Schwarber were traded, as were Yan Gomes, Josh Harrison and Daniel Hudson. The deal that sent Scherzer and Turner to the Dodgers technically wasn't a rental trade, as Turner had another year of control, so we didn't consider it for this series. Those other deals mostly yielded players that are still in the minors as of this writing. But in addition to all those, the Nats also made a trade that sent Lester to the Cardinals in exchange for MLB-ready outfielder Lane Thomas, who we will get to in a moment.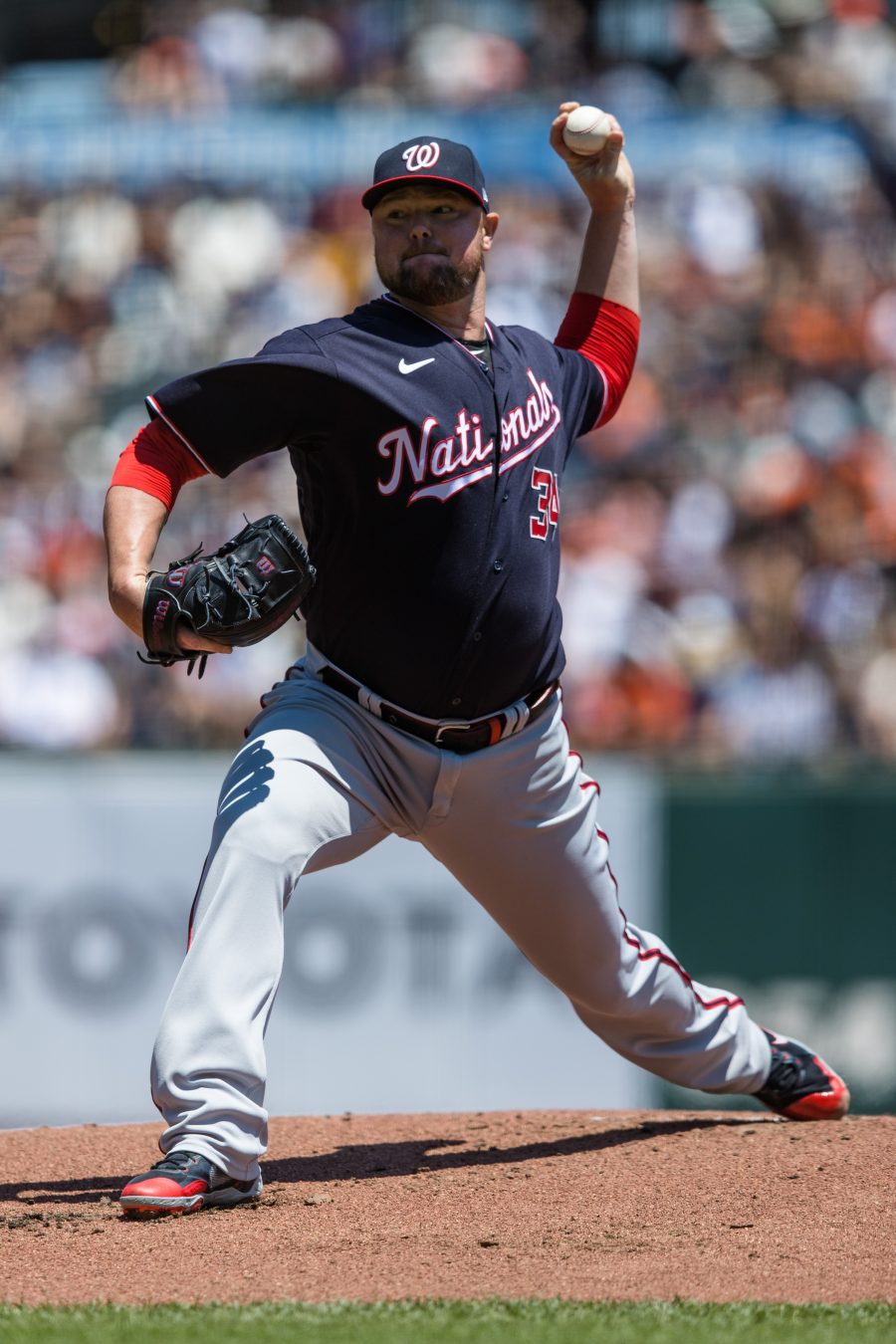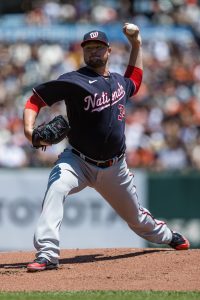 Lester had already had a very impressive career that began back in 2006. He had many great seasons with the Red Sox and Cubs and already had three World Series rings. In 2021, he was 37 years old and had naturally fallen off a bit from his peak. His ERA went from 3.32 in 2018 to 4.46 the year after and 5.16 in the shortened 2020 season.
The Nats felt he still had something left in the tank and signed him to a one-year, $5MM deal. Lester made 16 starts for the Nationals with a 5.02 ERA. His 14.9% strikeout rate was a noticeable drop from his peak years but his 8.5% walk rate and 42% ground ball rate were around league average. In short, he was a back-of-the-rotation starter, which is just what the Cardinals needed.
Their rotation had been sliced up by injuries to Jack Flaherty, Miles Mikolas, Carlos Martínez, Dakota Hudson and others. Despite that, they were hovering above .500 and in the playoff race. They didn't go after aces that summer, just guys who could take the ball and give them a chance, figuring that a modest stabilization of the rotation could be enough for them to improve their fortunes. They grabbed 36-year-old Wade LeBlanc, 38-year-old J.A. Happ and the 37-year-old Lester to fortify things alongside 39-year-old Adam Wainwright.
The gambit would pay off for St. Louis as they finished strong. Lester did his job by making 12 starts with a 4.36 ERA. The Cards ended the season at 90-72, securing a playoff spot, though they lost the Wild Card game to the Dodgers.
For the Nats, they weren't able to make much use of Lester's services, so it was a logical move to swap him out for a promising outfielder in Thomas. He had made his major league debut with the Cardinals in 2019 and hit an excellent .316/.409/.684 in 44 plate appearances but was nonetheless frequently optioned to the minors. Despite his strong results, he was squeezed out of the St. Louis outfield that also featured the likes of Dexter Fowler, Marcell Ozuna, Harrison Bader, José Martínez, Tyler O'Neill and others.
Thomas would continue to get sporadic playing time in the next couple of seasons. He only got into 18 games in the 2020 season and then 32 more in 2021 prior to the trade. He struggled badly in those two cups of coffee, hitting just .107/.235/.179, but continued showing his promise in the minors. He was slashing .265/.339/.451 in Triple-A at the time of the deal.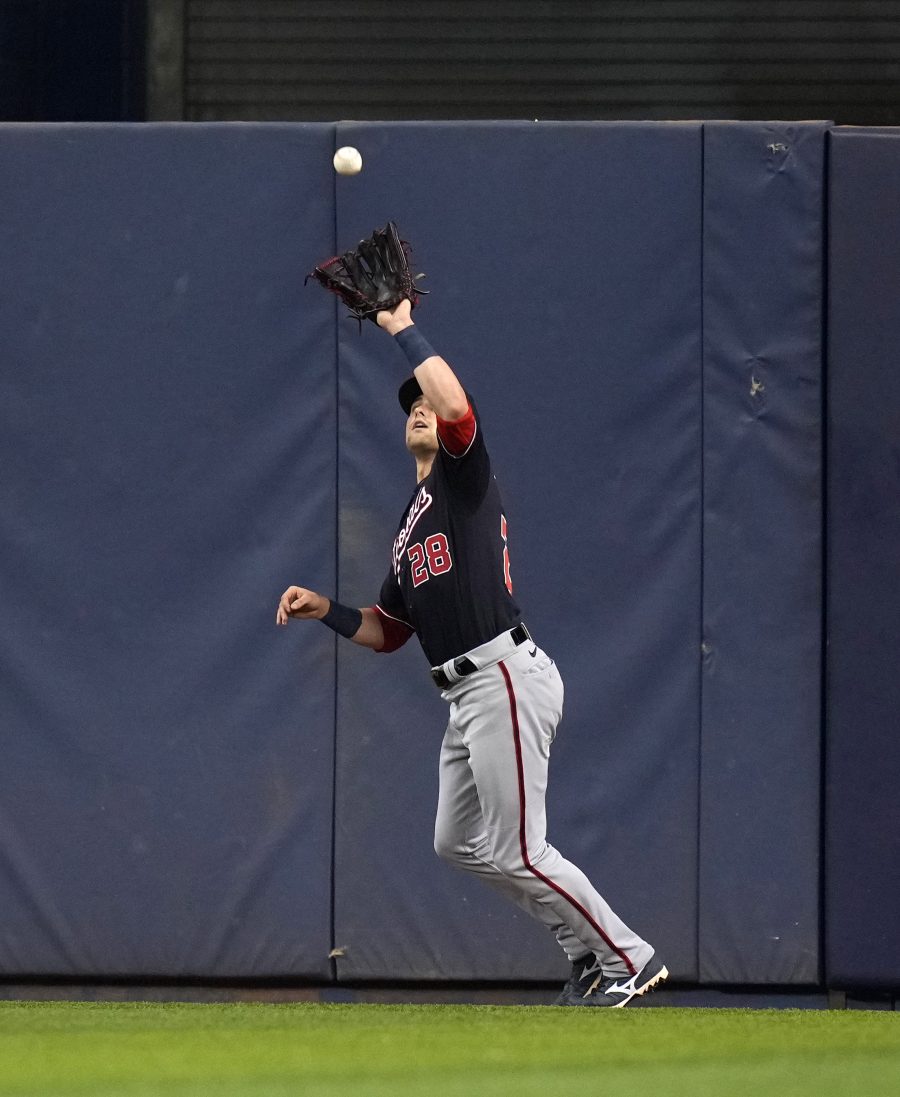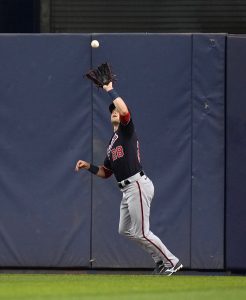 The Nationals likely hoped that Thomas would thrive with a better path to playing time, and that has largely proven to be true. He was briefly kept in Triple-A after the deal but was called up after just three games. He hit .270/.364/.489 at the major league level in the final few weeks of 2021, launching seven home runs and stealing four bases in just 45 games.
2022 saw him finally get the everyday gig he didn't get in St. Louis, as he tallied 548 plate appearances in 146 games. It wasn't a spectacular showing, but he was serviceable. He hit 17 home runs and stole eight bases, though his 7.5% walk rate and 24.1% strikeout rate were both slightly worse than average. His .241/.301/.404 batting line amounted to a wRC+ of 96 and he was worth 1.1 wins above replacement on the year according to FanGraphs, 1.6 at Baseball Reference.
Things are going better here in 2023, as he already has nine home runs and five steals. His plate discipline numbers are fairly similar, but he's hitting .281/.336/.455 for a wRC+ of 114. His .350 batting average on balls in play is much higher than last year's .291, but that can't be entirely dismissed as just good luck since his hard hit rate, barrel rate and average exit velocity have also increased compared to a year ago.
Defensively, Thomas isn't considered an excellent fielder, which is surprising considering his 95th percentile sprint speed. Nonetheless, he's capable of holding his own at any of the three outfield slots, which is useful for a rebuilding club that is rotating through various players on a regular basis. He qualified for arbitration for the first time in the most recent offseason and is making $2.2MM this year. He'll be eligible for two more passes before he's slated for free agency after 2025.
Whether the Nats can come out of their rebuild in that time frame remains to be seen. But even in the event that they linger outside of contention for a while, they could always market Thomas and his remaining control to other clubs around the league.
In the end, both teams got what they wanted out of the deal. The Cards firmed up their rotation as hoped and were able to make a late charge and earn a playoff spot, while the Nats turned a couple months of a veteran pitcher into four and a half years of a solid outfielder who has stepped into an everyday role.
Images courtesy of USA Today Sports.