The White Sox have already traded Lucas Giolito and Reynaldo López to the Angels and are now sending out even more pitching. They are sending righties Lance Lynn and Joe Kelly to the Dodgers, the teams announced. Lynn had a 10-team no-trade clause, with the Dodgers on it, but waived it. The White Sox will receive pitching prospects Nick Nastrini and Jordan Leasure, as well as outfielder Trayce Thompson.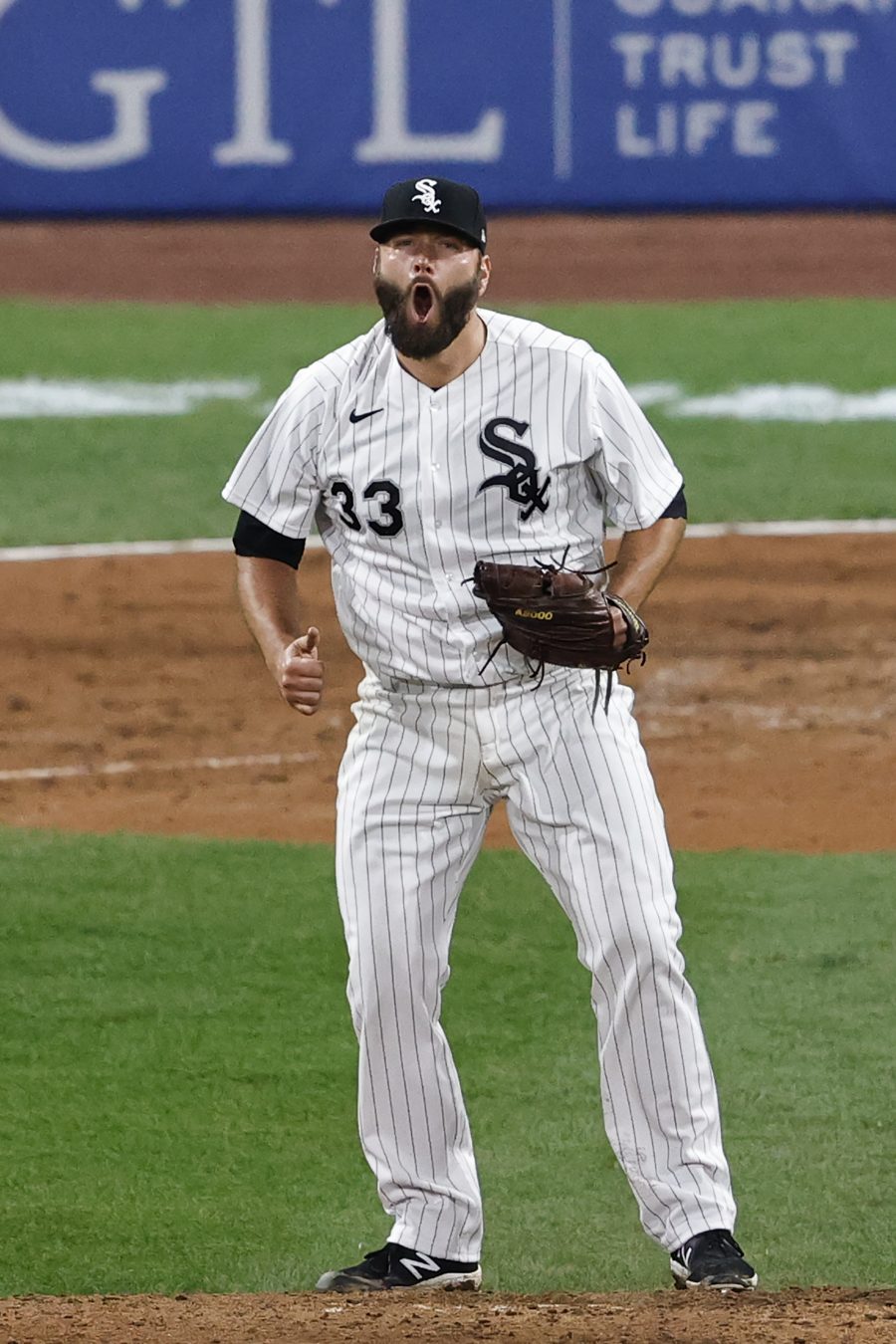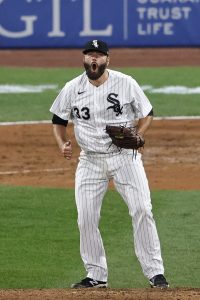 Lynn, 36, has been an effective major league starter for over a decade now, debuting back in 2011. It has been a strange season for him here in 2023, however. Through 21 starts, many of his peripherals are in line with his career marks or even better. He's striking out 26.9% of opponents on the year, a few ticks north of his 24% career rate. His 8.4% walk rate is only slightly worse than his career 8.2% clip, while this year's 38.1% ground ball rate is just a bit off his 42.9% career rate.
But despite all of that, he has a 6.47 earned run average, almost three full runs above his 3.71 career mark. This seems to be due to a few factors. For one thing, he's allowed a .328 batting average on balls in play that's well beyond the .300 mark he's allowed in his career and the .295 league average in the majors this year. His 61.6% strand rate this year is well below his career mark of 74.6% and the 71.8% league average this year. Perhaps most importantly, he's already allowed 28 home runs, more than any other season of his career even though there's still a couple of months left.
20.6% of the fly balls Lynn has allowed have gone over the fence. That's a mark that is very unlikely to be maintained going forward. Last year, the qualified pitcher with the highest rate in that department was Germán Márquez of the Rockies, who pitches half his games at Coors Field, at 16.9%. Lynn's rate of 20.6% this year is the highest in the majors among qualified hurlers, with more than two percentage points separating him from Shohei Ohtani's 18.4% rate, the second-highest in that department.
Lynn's hard hit rate is listed at 40.7% this year at Statcast, a slight bump from last year's 38.7% rate, but it still seems fair to expect some regression towards the mean here. ERA estimators all like him better than his actual ERA, with Lynn having a 5.22 FIP, 4.82 xERA and 3.92 SIERA this year. It seems the Dodgers are banking on the fact that Lynn has actually been closer to his previous career form than a quick glance at his surface-level stats would indicate.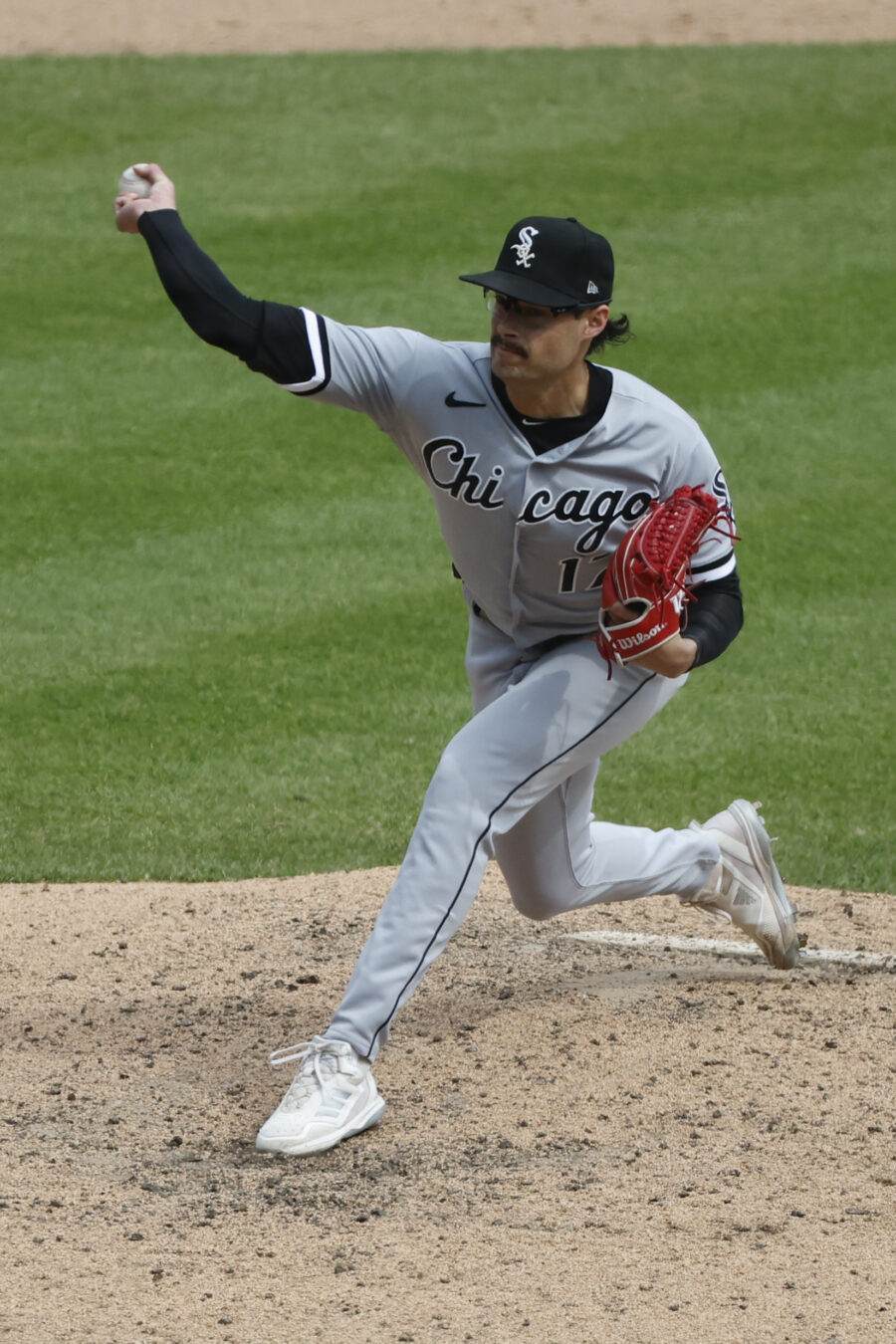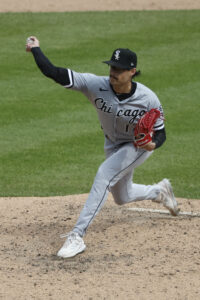 There are some similarities in the case of Kelly, who previously pitched for the Dodgers from 2019 to 2021. In 31 appearances this year, he's striking out 32% of opponents while walking 9.4% and getting grounders at a 56.2% clip. All three of those figures are better than league average for a reliever, yet he has a 4.97 ERA. It's possible that his .329 BABIP and 58.7% strand rate are pushing more runs across the board, as he has a 3.25 FIP, 3.23 xERA and 2.97 SIERA.
It seems that plenty of clubs were willing to look past the ERAs of these two pitchers, banking on their previous track records and under-the-hood numbers. In recent days, Lynn has received interest from the Rangers, Rays and Dodgers, while Kelly also received interest from the Rangers and Dodgers.
The White Sox are having a dismal season, currently sporting a record of 41-63 despite coming into the year with competitive aspirations. It was reported a few weeks back that they were willing to consider trade offers on anyone except for controllable core pieces Dylan Cease, Luis Robert Jr. Eloy Jiménez and Andrew Vaughn. Rental pitchers Lucas Giolito and Reynaldo López were flipped to the Angels earlier this week.
Lynn and Kelly were both also logical trade pieces since they are each in the final seasons of their respective contracts, though both also have 2024 options. Lynn is making $18.5MM this year, with about $6.48MM left to be paid out. His deal also contains an $18MM club option for 2024 with a $1MM buyout. Kelly is making $9MM this year, with about $3.15MM left to be paid, then has a $9.5MM club option with $1MM buyout.
The Dodgers have plenty of need for pitching, having suffered through a litany of injuries this year. Starters Clayton Kershaw, Walker Buehler, Dustin May and Ryan Pepiot are on the injured list, with Noah Syndergaard having been there as well until he got traded to the Guardians. That's forced the club to turn to rookies like Bobby Miller, Emmet Sheehan and Michael Grove, alongside Julio Urías and Tony Gonsolin. Whenever Lynn reports to the Dodgers, he'll likely bump one of those rookies back down to Triple-A. Further pitching additions could do the same, as could the return of Kershaw later in the season.
The Dodgers also have relievers Daniel Hudson, Blake Treinen, Alex Reyes, Shelby Miller, J.P. Feyereisen, Tyler Cyr and Jimmy Nelson all on the 60-day IL. Adding an experienced veteran like Kelly will increase the depth for the stretch run. Each of Lynn and Kelly could also be retained for next year if the Dodgers so wish, which will likely depend on how they perform over the next few months.
Turning to the players going to Chicago, the headliner is Nastrini. A fourth-round pick of the Dodgers from 2021, he's already climbed to Double-A. The 23-year-old has made 17 starts at that level this year with a 4.03 ERA, striking out 26.1% of opponents but with an 11.3% walk rate. Baseball America recently ranked him the #10 prospect in the Dodgers' system while FanGraphs currently has him at #6.
Leasure, 24, was a 14th-round pick in 2021 and has been working exclusively in relief as a professional. He's pitched 35 innings out of the bullpen in Double-A this year with a 3.09 ERA, striking out 39.7% of opponents but walking 11.3%.
Thompson, 32, is an immediate big league option for the Sox, or he will be once he returns from the injured list. He was drafted by the White Sox back in 2009 and made his major league debut for them in 2015. He quickly went into journeyman status, bouncing to the Dodgers, back to the White Sox, the Athletics, the Cubs, Padres and back to the Dodgers again, generally struggling in most of those opportunities.
He seemed to finally have his long-awaited breakout last year, with the Dodgers calling him up midseason and putting him into 80 games. He hit .256/.353/.507 in those for a wRC+ of 142 while providing above-average outfield defense, slotting into all three slots on the grass. Unfortunately, he struggled to keep it going into this year, hitting .155/.310/.366 before landing on the IL in early June due to a left oblique strain.
Thompson began a rehab assignment a week ago so should be able to join the White Sox in the near future. He's making $1.45M this year and can be retained via arbitration for two more seasons after this one. The Sox have a regular outfield mix of Robert, Andrew Benintendi and Oscar Colas, with Jimenez serving as the designated hitter most of the time. Thompson could potentially spell anyone in that group while serving as a reserve outfielder alongside Gavin Sheets.
Despite plenty of injuries, the Dodgers are 58-43 and have a three-game lead in the National League West. They've already brought in some complementary pieces like Amed Rosario and Enrique Hernandez, now bolstering their pitching staff with a couple of new additions. The Sox have continued adding young talent as they look to salvage some future value from a disappointing season. With four days until the deadline, both clubs likely still have more moves to make.
Bob Nightengale of USA Today was the first to report that the two sides were deep in talks, with the Dodgers optimistic about getting both Lynn and Kelly. Ken Rosenthal of The Athletic first reported an agreement was close. Joel Sherman of The New York Post relayed that Lynn was willing to waive his no-trade clause. Nightengale first had the Lynn part of the deal being done. Jon Heyman of The New York Post had the Dodgers finalizing the deal for both pitchers. Jeff Passan of ESPN first reported the full trade.
Images courtesy of USA Today Sports.