An opt-out clause is the ultimate safety net for an MLB player.  Typically employed with deals of least five guaranteed years, an opt-out clause is inserted in the middle of the term and allows the player to abandon the rest of his contract and become a free agent.  
Alex Rodriguez started the opt-out trend with his monster free agent deal with the Rangers in December 2000, and in total, ten players have received opt-out clauses.  Six of those clauses have come due, and only one of those players, Vernon Wells, didn't secure additional money at the time.  C.C. Sabathia leveraged his ability to opt out to add one year and $30MM to an already record-setting deal.  The others — A-Rod, J.D. Drew, A.J. Burnett, and Rafael Soriano — got to take another lucrative bite at the apple of free agency.  
A Deal-Making Idea
On the night before the 2005 Winter Meetings in Las Vegas, agent Darek Braunecker had a client in A.J. Burnett who he felt was on an island in terms of being the best pitcher available.  It was at that point Braunecker conceived of the idea of asking for an opt-out clause in Burnett's deal.  "I wanted to create something that might add additional value to the deal as opposed to just the monetary component of it," explained Braunecker in a January conversation.  
Burnett's five-year, $55MM deal with the Blue Jays came together quickly once the team agreed to include an opt-out clause after the third year.  "Quite honestly, it was a deal-maker for us," said Braunecker.  "I presented the idea to [Blue Jays GM] J.P. [Ricciardi] and told him that we had another club that had already agreed to that provision, and that if he was willing to do it that he would have a deal. So, really, no pushback to speak of. He obviously had to get approval from [club president] Paul Godfrey, and Paul gave his blessing on it almost immediately and that's essentially what concluded those negotiations."  Braunecker added, "It really wasn't much of a challenge, to be honest with you."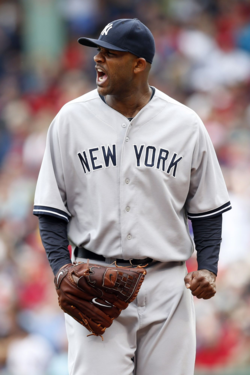 Three years later, agent Greg Genske had the enjoyment of negotiating on behalf of the offseason's best available starting pitcher, C.C. Sabathia, and eventually landed a record-setting seven-year, $161MM deal with an opt-out clause after the third year.  There seems to be some disagreement about who proposed the clause.  Back in 2008, Matt Gagne of the New York Daily News quoted Yankees GM Brian Cashman saying, "I offered it. They never asked for it.  They never said they were afraid of New York, I never heard that….Just in case it was an issue, I went to their house and I said, 'I think you're going to love it here. But let me just throw this out there.'"  Genske disputed Cashman's account, telling me in January this year, "That's not true at all. That was a negotiated item that was difficult to get the Yankees to agree to. It was the last item agreed to."
The sheer rarity of opt-out clauses suggests they're not something teams are readily offering up.  Only ten opt-out clauses have been given out in total, though two of them came in January this year for Excel Sports Management clients Clayton Kershaw and Masahiro Tanaka.  According to Cot's Baseball Contracts, 52 MLB contracts have been worth $100MM or more.  Only seven of those included opt-out clauses.  Asked if he's surprised we've seen so many top of the market deals without opt-out clauses, Genske replied, "I don't think I'm surprised. It certainly is a big deal for a club. If a club's going to commit themselves to those kinds of dollars, then they don't get the benefit of the upside fully if the player has the right to opt out. I certainly understand clubs' resistance to do it."