After exercising an opt-out clause in his previous six-year, $147MM contract and leaving a guaranteed $71MM on the table, Zack Greinke is poised to secure more than double that amount as one of the top free agents of the 2015-16 offseason.
Strengths/Pros
Greinke is coming off a season for the ages. The right-hander's 1.66 ERA is the lowest single-season mark for a qualified starting pitcher since Greg Maddux's 1.63 ERA back in 1995. Greinke doesn't play in the offensive environment that we saw in the late 90s and early 2000s, but the lowest ERA in two decades is nonetheless incredible, and his ERA+ (which adjusts for both park and league, with 100 being average) rates him a staggering 125 percent better than a league-average pitcher in 2015.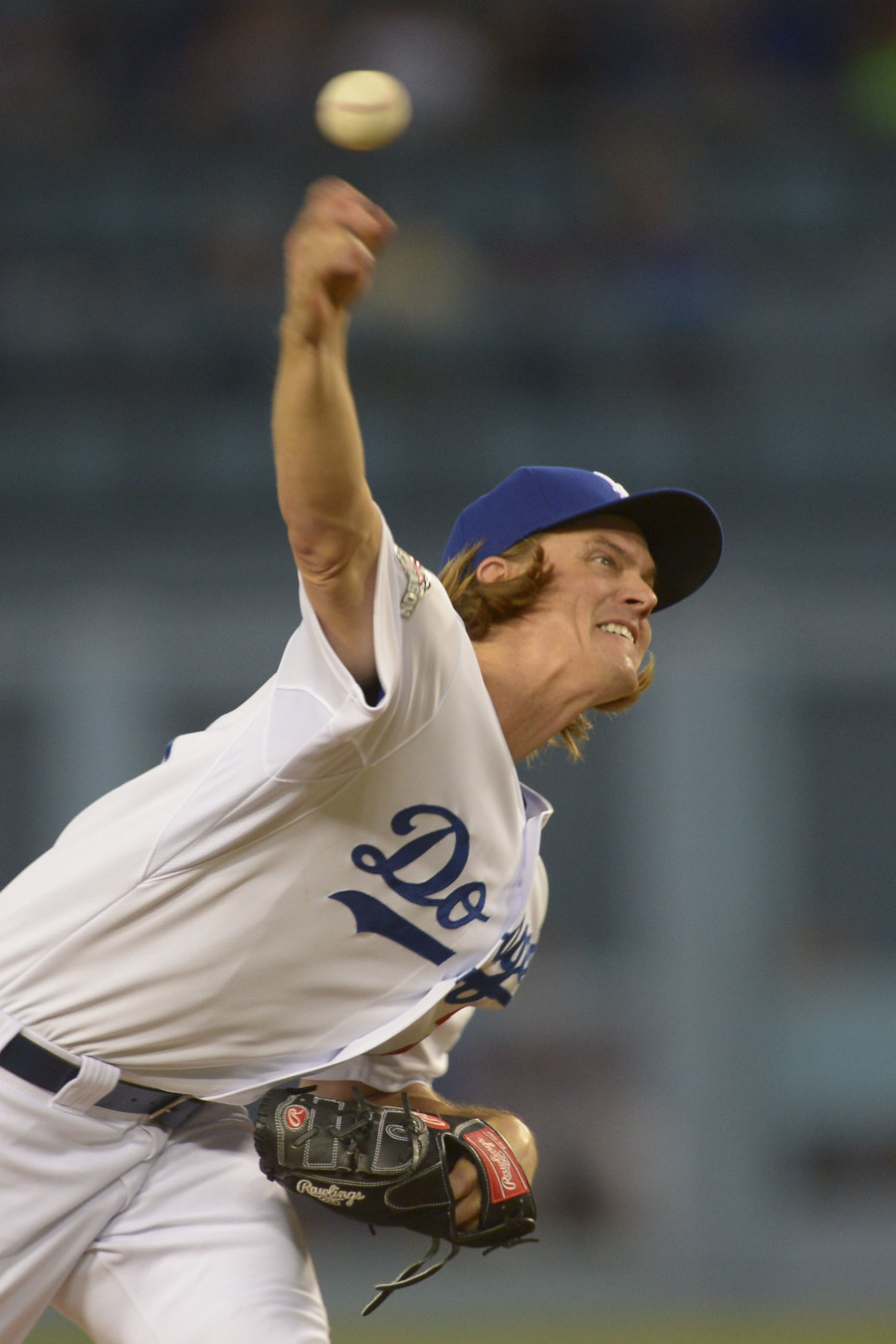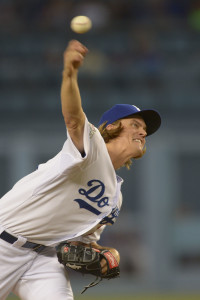 Greinke isn't some one-year wonder, though. He's a former Cy Young winner (American League, 2009) with a longstanding history as an ace that is coming off a three-year platform with the Dodgers which featured a 2.30 ERA, 8.3 K/9 and 1.9 BB/9 in 602 2/3 innings. I'm not a big subscriber to the importance of postseason stats over regular season stats, but even if you find it critical, Greinke's work with the Dodgers checks all the right boxes. He's been to three straight postseasons with L.A. and worked to a 2.38 ERA with a 41-to-5 K/BB ratio in 41 2/3 innings.
While Greinke isn't as young as most free-agent starters (more on that later), there's a belief among scouts that he'll age better than most pitchers because he's not overly reliant on velocity and because he's among the most cerebral pitchers in the game. As ESPN's Keith Law wrote (Insider subscription required and recommended) when ranking Greinke second among free agents this season, "Greinke's command, control and understanding of how to set up hitters are all at or near the top of the sport, and as much as long-term deals for any pitcher frighten me, I'd probably give Greinke whatever number of years he wants." Law's colleague, Jerry Crasnick, polled a number of execs and scouts in the early stages of the offseason, and 19 of the 34 respondents preferred Greinke to David Price, with one scout calling Greinke the closest thing this generation has to Maddux and another saying he'll age more gracefully than Price (which wasn't to say Price will age poorly, but rather that Greinke will age abnormally well).
Greinke's velocity has dipped from its peak of a 94 mph average in 2007, but he still averages a solid 91.8 mph on his heater, and as the velocity has declined, he's improved in other areas. When he was throwing his hardest, Greinke averaged nearly 2.5 walks per nine innings, but he's averaged just 1.9 walks per nine since his fastball dipped below an average of 92 mph. He's become much more of a ground-ball pitcher later in his career as well; Greinke recorded a 40 percent ground-ball rate when he won the Cy Young in 2009 but was at 48 percent in 2015 and has averaged a 47.9 percent rate over the past four seasons. Per Fangraphs, he induced the seventh-most weak contact of any qualified starter in baseball this season.
National League clubs will love the fact that Greinke is a career .220/.261/.337 hitter and that he batted .224/.232/.343 with a pair of homers in 2015. Relative to the rest of the league, of course, those numbers are abysmal, but one also has to keep in mind that the average pitcher batted .131/.158/.168 in 2015. Greinke is a considerably more difficult out at the plate than most pitchers, and he'll probably chip in a homer or two over the course of a full season.
Weaknesses/Cons
The list of weaknesses for a pitcher coming off the fourth-best ERA in the past 30 years is going to be relatively short, but Greinke's most significant roadblock to a record contract is his age. Greinke's velocity has indeed declined in recent seasons, and while the belief that he has the intelligence to succeed with diminished stuff almost certainly has some merit, one still has to assume some form of decline in performance as his repertoire deteriorates.
The other con for teams in the Greinke sweepstakes is that they're paying for his services as he comes off an almost assuredly unrepeatable season. Greinke benefited from a .229 batting average on balls in play and an 86.5 percent strand rate — both of which were considerably better than the league norm and enormous outliers when compared to his career body of work. Greinke isn't a consistent 1.66 ERA pitcher (no starter is), but his camp can use the historic season as leverage all the same. It's been obvious that Greinke would opt out of his contract, barring injury, for more than a year. But, if he'd had a more characteristic season (say a 2.75 ERA in 210 innings) or even a bit of a down year relative to his first two in Los Angeles (3.30 ERA in 200 innings), we'd probably be talking more in the $120-140MM range.
The other con working against Greinke is that he rejected a qualifying offer and will cost a draft pick.
Market
Greinke will reportedly choose between the Dodgers and the Giants this week, with an average annual value topping David Price's $31MM said to be attainable on a five- and possibly six-year deal.
While those are the two teams most heavily connected to Greinke, it's not out of the question that a well-funded dark horse could sweep in at the last minute. The Red Sox and Tigers have already made their big free-agent splashes, but the Cardinals reportedly finished as a runner-up to the Sox in the pursuit of Price. Knowing that they were willing to spend at that level on a similarly regarded free agent, it's at least conceivable that they could make a late entry into the Greinke market.
Of course, St. Louis hasn't been tied recently to Greinke. Neither, really, have other clubs with significant spending capacity and theoretically plausible interest — such as the Yankees and Cubs, or even the Angels and Nationals. But the Cards operated quietly on Price, and it's still possible there's a lurking mystery team that could make a serious run at the new top free agent starter.
Expected Contract
Were Greinke heading into his age-30 or even age-31 season like most of his peers, he'd be in line to challenge Price's new record-setting contract of $217MM.
Recent contracts of five-plus years for pitchers like Price, Scherzer, Jon Lester, Cliff Lee and CC Sabathia have seen the guaranteed portion of the contract end with a player's age-35 or age-36 season. The same was true of Justin Verlander's extension, which runs through age 36. Even Roy Halladay's three-year, $60MM extension with the Phillies prior to the 2011 season ended in his age-36 campaign.
The challenge for Greinke and agent Casey Close of Excel Sports will be getting a team to commit to him into his age-37. If that happens, Greinke can approach $200MM, even though he'll probably still fall shy of it. Nonetheless, he's poised to land a free-agent contract that has, to this point, only ever been exceeded by the likes of Scherzer and Price.
The fact that the two chief suitors for Greinke are division rivals works out incredibly well for Greinke's camp. Whatever value the Dodgers or Giants place on Greinke (let's say five to six wins per season), they have to consider that not only are they adding those wins to their total by signing Greinke — they're preventing their top competitor from doing so in the process. It can be argued that no team is hurt more by the Dodgers signing Greinke than the Giants, and vice versa. That factor may have substantially driven up the bidding already.
MLBTR's Tim Dierkes projected a six-year, $156MM contract back in early November, but considering what we've learned in recent days, a six-year, $189MM contract seems attainable.