This is the latest entry in MLBTR's Offseason In Review series. The full index of Offseason In Review posts can be found here.
The Marlins made a significant pitching investment after deciding to keep their outfield intact, leaving the same young core in place that showed promise in 2014 but didn't deliver last year.
Major League Signings
Notable Minor League Signings
Robert Andino, Dylan Axelrod, Craig Breslow, Paul Clemens, Don Kelly (since released), Zach Lutz, Justin Maxwell (since released), Dustin McGowan, Chris Narveson, Adrian Nieto, Troy Patton, Jo-Jo Reyes, Xavier Scruggs

Trades And Claims
Extensions
Notable Losses
Needs Addressed
The Marlins entered the winter with one clear mandate: finding a quality starter to pair with ace Jose Fernandez. With former top-of-the-rotation mate Henderson Alvarez set to be non-tendered — the club found his shoulder too great a risk for the investment — it seemed clear that one or more additions were needed. The only question was how that would be accomplished.
All signs initially pointed to a swap involving young center fielder Marcell Ozuna, who featured as one of the most intriguing trade chips in baseball as the offseason kicked off. A rocky relationship with the organization — rather than a roster surplus — seemingly left the talented youngster ticketed for another club for a controllable arm. But pulling off such a deal was probably easier said than done, and the scenario never came to fruition. While it might well have made sense to swap out Ozuna for the right young pitcher, the Fish were wise not to part with him for anything short of a high-quality asset.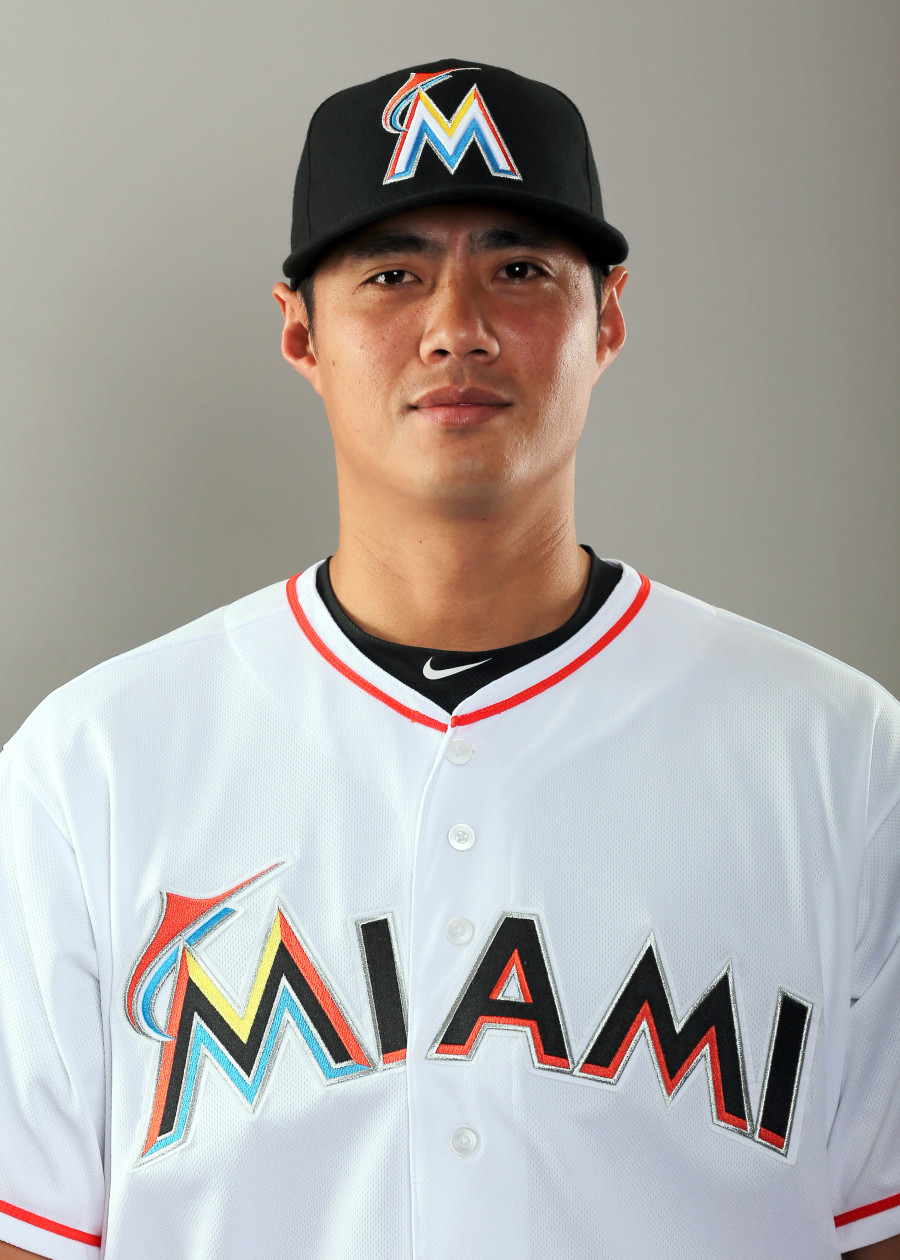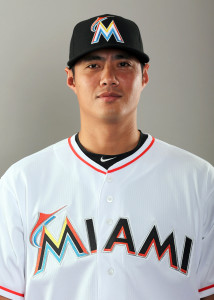 Ultimately, Miami turned instead to the free agent market to bolster its staff, settling on accomplished southpaw Wei-Yin Chen.  The deal could be a bargain if Chen can continue to deliver results, as he's owed just $28MM before his opt-out opportunity. Of course, that leaves a lot of cash to go if he flops, and the team also parted with a second-round draft pick to add him. (Then again, the team also likely saved money by including the opt-out, a concept explored just yesterday by MLBTR contributor Matt Swartz, who values Chen's clause at about $12MM.)
There's no disputing the value of the 3.44 ERA and 377 frames that Chen carried over the last two seasons with the Orioles. That kind of production gets paid, and the Taiwanese hurler landed the exact guarantee that MLBTR's Tim Dierkes predicted. But questions remain as to sustainability, as Chen has succeeded in spite of uninspiring strikeout and groundball numbers and some inflated home run tallies. He ought to be a sturdy mid or back-of-the-rotation arm at worst, but the Marlins will be crossing their fingers for more.
Otherwise, Miami largely added bit pieces. Beloved veterans Ichiro Suzuki and Jeff Mathis are back for bench roles, while righty Edwin Jackson and third baseman Chris Johnson were picked up at league minimum while other organizations pick up the bulk of the tab on the remainder of their big-money contracts.
Jackson is one of several swingman types on hand, joining Brad Hand and David Phelps as pitchers who'll likely start in the pen but could also provide rotation help. The relief corps also could include several other offseason additions, including claimee Nefi Ogando (who was just optioned) and minor league free agents such as Craig Breslow, Chris Narveson, and Dustin McGowan.
As for Johnson, he's expected to share time at first with Justin Bour, who showed nicely last year but has yet to prove he can hit against left-handed pitching. Johnson also provides an option at third, which will be manned primarily by Martin Prado. The rest of the starting roles are also set: Miami returns J.T. Realmuto behind the dish, Adeiny Hechavarria at short, and the recently-extended Dee Gordon at second (more on that below).
Read on for more analysis …
Questions Remaining
Adding Chen certainly stabilizes things in the starting staff, but beyond his own questions, it's far from clear what the Fish will get from their other rotation members. Fernandez is one of the game's most dynamic pitchers, but he's entering his first full season after Tommy John surgery and his workload will be watched closely. The club didn't get what it hoped for from Jarred Cosart last year, as he dealt with the effects of vertigo — with his results and peripherals all suffering. Adam Conley, a 25-year-old southpaw, had a promising debut last year and also generated good results at Triple-A. But it's unclear what kind of ceiling he has, and the same holds of the steady but unspectacular Tom Koehler. There is some depth behind this group, including the names mentioned above, but there isn't exactly an abundance of talent close at hand. Southpaw Justin Nicolino has already been sent down, but could be the first man up if a need arises. Other options include Jose Urena and Kendry Flores.
The pen has its share of concerns as well, especially with the tough news that Carter Capps has been lost to a TJ procedure. He was nothing short of outstanding last year, and there's really no way to replace him at this stage. Miami also had to option the surprising Kyle Barraclough after his control issues re-emerged this spring, taking a possible power arm out of the equation early on. Closer A.J. Ramos had a strong overall campaign in 2015, but will be looking to increase his consistency after wrapping lights-out starts and finishes to the season around a rough stretch in the middle of the year. Southpaw stalwart Mike Dunn also has a lot to prove entering his walk year following a sub-par campaign, while Bryan Morris will look to show that he can maintain his solid earned-run levels despite the lack of strikeouts. And there's a reason the names discussed previously were available at such a low cost.
All said, Miami will need several arms to play up to and above expectations to keep pace with the best staffs in the NL East. But there to help coax results and develop the next wave of pitching talent will be Jim Benedict, the noted pitching guru who came over from the Pirates (thus necessitating the sacrifice of a fairly promising prospect in righty Trevor Williams).
The outfield is set, and loaded with talent, but it's still an open question whether Miami will receive full and fully productive campaigns. That's most apparent with superstar Giancarlo Stanton, who is one of the game's best sluggers but who's had his share of nicks and bruises — including a terrifying broken jaw last year on a hit-by-pitch. Christian Yelich also missed time in 2015, but put up good overall numbers and finished strong. Speaking of nice late-year runs, the aforementioned Ozuna showed his abilities later in the year after a sluggish start led to a surprising demotion.
It's a bit unclear, too, what the Marlins can expect out of their bench. Derek Dietrich has shown flashes and could be an interesting utility piece coming off of a promising season. But Mathis remains a glove-only catcher, while Ichiro is at the tail end of his remarkable career. And the rest of the possibilities — including players such as Cole Gillespie, Robert Andino, and Xavier Scruggs — haven't managed to maintain productivity at the major league level.
Deal of Note
Dee Gordon broke out in 2014 with the Dodgers, but the club wasn't convinced he'd sustain it. Miami gave up top prospect Andrew Heaney (among other pieces) to take the other side of the bet. While it'd sure be nice to plug that lefty into the rotation now, the swap has turned out as hoped for the Fish.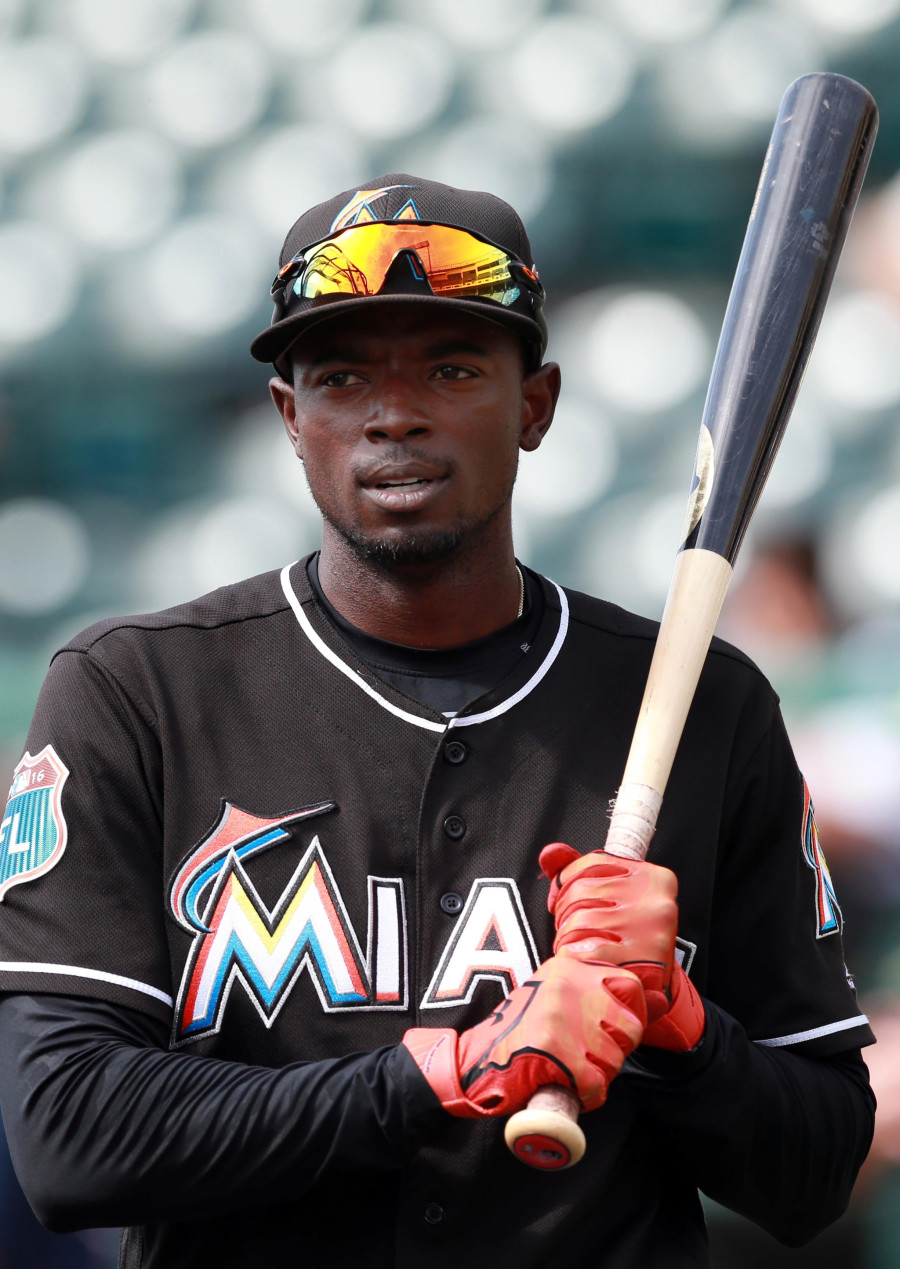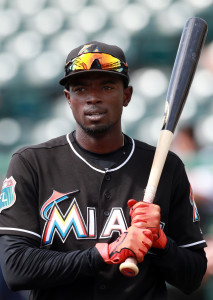 The fleet-footed Gordon needs to hit a lot since he doesn't walk much and lacks power, but he did plenty of that in 2015 — leading the National League with a .333 batting average. He also paced the N.L. again with 58 stolen bases (though he was caught 20 times as well) and made great strides with his glove.
That overall output made Gordon one of the game's most productive overall second baggers. Now, he'll be paid accordingly. Miami doubled down on its investment with a $50MM extension, plugging Gordon in alongside Stanton, Fernandez, and Yelich as core pieces with lengthy control rights. Gordon is under contract through his age-31 season, with another available via option.
It looks like a solid price for both sides, all things considered. Gordon was projected to earn $5.9MM in his second of four arb-eligible campaigns, so he had some big paydays coming even though his skills don't pay particularly highly through that process. His top-level baserunning and newfound leatherwork give him a reasonable floor, if he can maintain those levels, though he'll have to keep making good contact to remain an above-average regular. Still, Gordon doesn't need to be a star for the contract to make financial sense, and he's yet to turn 28.
Overview
All in all, this offseason represented another bet on the organization's talented core, rather than an attempted leap forward via external acquisitions. But unlike last year, when the Marlins made an unsuccessful bid to surround that group with some veterans, improvement will need to come largely from within.
What's unclear is whether there's enough talent on hand to compete with the Nationals and Mets — both now and for the next several seasons to come. There aren't many teams that can match the Marlins at the top of the roster, but they may need continued strides from Hechavarria, one or more breakouts in the rotation (Cosart being a key name), and big output from role players such as Prado, Dietrich, and Bour to make a real run at the postseason. The loss of Capps represents a big hit not only for the current season, but potentially beyond (if he lands on the lengthier side of typical TJ recovery or struggles to get back).
If Miami isn't in contention at the All-Star break, the questions on Fernandez's long-term status will grow louder. The Scott Boras client looks like a difficult player to extend, given his age and upside, and other organizations will surely dangle plenty of interesting trade bait. With a lightly-regarded farm that doesn't seem primed to graduate any impact talent in the near-term — see here and here, and that's before the worrying news on Tyler Kolek — it'll be hard to forgo a chance at adding a volume of quality assets at some point.
What's your take on the Marlins' winter? (Link to poll for mobile app users …)
Photos courtesy of USA Today Sports Images.