This is the latest entry in MLBTR's Offseason In Review series. The full index of Offseason In Review posts can be found here.
As they open SunTrust Park for the 2017 season, the Braves have begun to transition toward competitiveness — though they carefully avoided any lengthy veteran entanglements this winter.
Major League Signings
Trades And Claims
Notable Minor League Signings
Extensions
Notable Losses
[Braves Depth Chart; Braves Payroll Information]
Needs Addressed
The pace of moves coming from the Atlanta front office remains dizzying. This time around, while there were still many forward-looking transactions, the club increasingly turned its attention to investing in the 2017 roster.
That's not to say that the Braves went wild in a push to win now; after all, the club won only 68 games in 2016, despite a strong finish. Instead, the vast bulk of the club's investments in veteran players are of the one-year variety. The club clearly hopes to boost its on-field product with a new park opening while steering clear of the kinds of moves that could hamper more dedicated future efforts at contending.
GM John Coppolella promised that the rotation would be the focus, and he followed through on that early. Atlanta added two of the game's oldest players, Bartolo Colon and R.A. Dickey, on mid-priced, one-year deals. Talented lefty Jaime Garcia joined the fold, too, in a deal that cost the organization two reasonably promising pitching prospects in John Gant and Chris Ellis.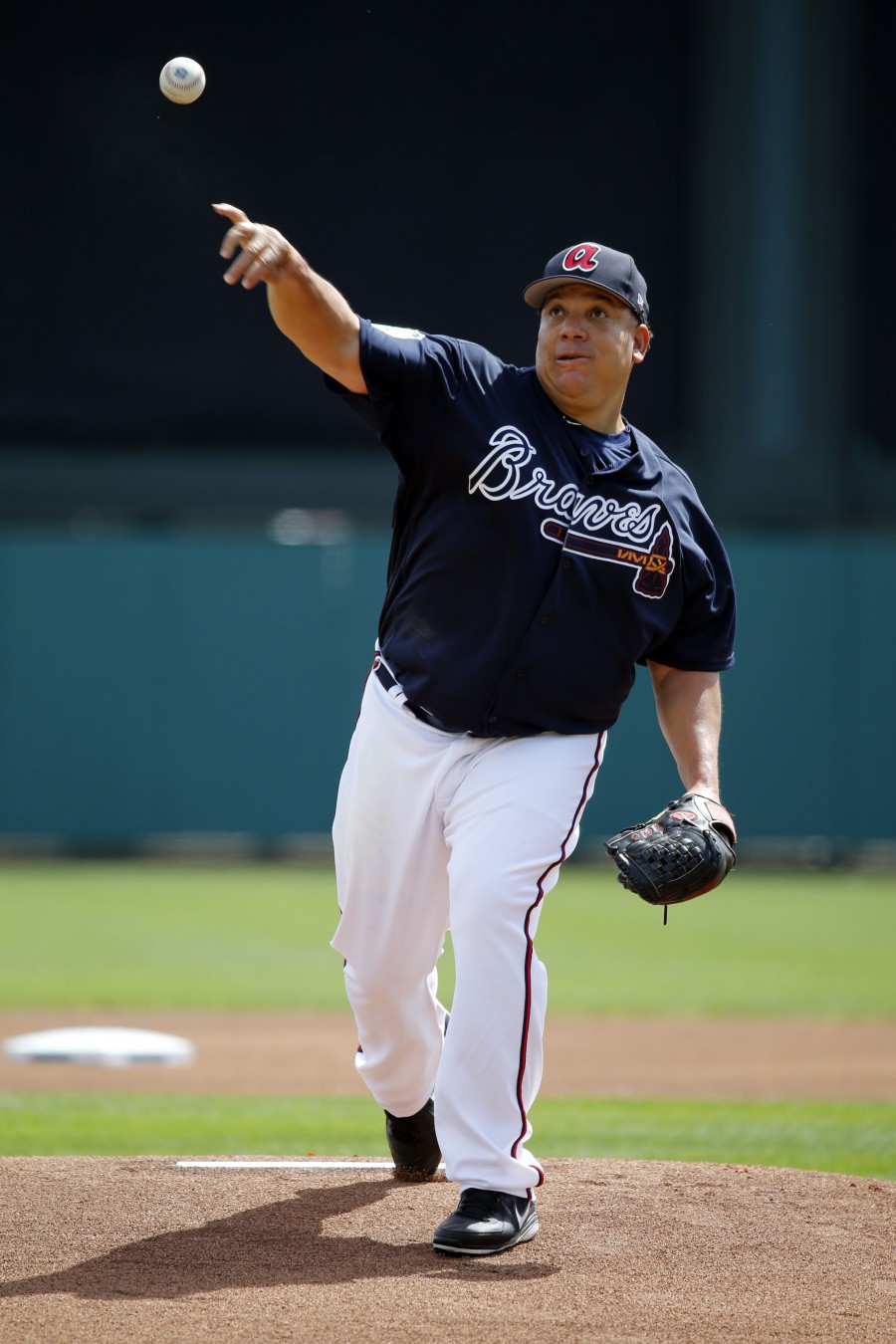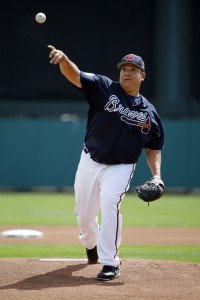 All said, the rotation promises to be worlds better than the 2016 unit, though it'll likely be more of a reliably solid unit than any kind of top-tier staff. With the trade rumors in the rear-view — at least until the deadline — top hurler Julio Teheran will look to repeat a strong season. High-octane righty Mike Foltynewicz seems the obvious choice for the fifth spot, and he'll also seek to build off of the promise he showed in 2016.
The Braves would surely be glad to see that quintet succeed for a full season, though it's possible to imagine a summer trade if the organization isn't sticking in the postseason picture. Garcia, in particular, could hold appeal if he performs. Meanwhile, Atlanta will see whether Matt Wisler, Aaron Blair, and Lucas Sims can regain their footing, while veterans such as John Danks, Andrew Albers, and perhaps old favorite Kris Medlen will take up spots in the depth department. Most importantly, perhaps, the club will closely watch the progress of touted arms as Sean Newcomb, Patrick Weigel, Max Fried, Touki Toussaint, Mike Soroka, Kolby Allard, and the newly acquired Luiz Gohara as they plot a course for the future.
Despite all the changes in the rotation, the bullpen largely returns in its 2016 form. Jim Johnson took an extension just before reaching free agency, and he's expected to handle closing duties. That job could be contested at some point during the year, though, particularly if Arodys Vizcaino can find his form or Mauricio Cabrera proves as overwhelming as his stuff. Josh Collmenter and Ian Krol are back after agreeing to arb deals, while Jose Ramirez also figures to have a spot locked down. Righty Chaz Roe, who showed well (11.7 K/9, 3.2 BB/9, 3.60 ERA) in 20 frames after a mid-season claim, is in the mix too, though he's struggled badly in Spring Training thus far. Rounding out the pen may come down to a camp battle involving veteran minor-league signees Eric O'Flaherty, Sam Freeman, Rex Brothers, Blaine Boyer, and perhaps also 40-man members Luke Jackson and Akeel Morris.
The Braves' most notable moves on the position-player side came at second base. The team thought it had its man in Sean Rodriguez, who got a two-year deal after a career year in Pittsburgh, but a terrifying car crash left him with an injured shoulder and a lengthy rehab timeline. He could miss the majority of the 2017 campaign. That led the Braves to pivot back to Brandon Phillips, who was acquired for a light price and will hold down the fort at second while the team waits for top prospect Ozzie Albies to return from injury, finish his development, and join exciting young shortstop Dansby Swanson in the bigs.
While there was chatter that the Braves would pursue an upgrade behind the dish, the club ultimately passed on free agents such as Matt Wieters, Jason Castro, and the recovering Wilson Ramos. Instead, the club added Kurt Suzuki on a modest pact to join Tyler Flowers in some kind of time share. Anthony Recker remains on hand as a third option, so things are set for the time being. In the long term, though, the catching position remains one of uncertainty.
Questions Remaining
Most of the organization's notable holes were plugged in some way, as might have been expected. But there's plenty of variability on this roster, and there are a few areas which remain unsettled as the season draws near.
There was speculation before the offseason that Atlanta might look to upgrade at third base, where the team is set to feature Adonis Garcia. The 31-year-old has shown flashes of ability in his brief time in the majors, but he has yet to show the kind of consistency that warrants regular playing time. Garcia improved with the bat and the glove after a rough first half in 2016, though he still ended the year with a below-average .273/.311/.406 batting line and negative grades on the bases and in the field.
To be fair, parting with significant resources to add a player such as Todd Frazier (via trade) or Justin Turner (through free agency) probably wasn't sensible from a long-term perspective. And it's certainly possible that Atlanta foresaw a scenario where Rodriguez would have shifted to the hot corner upon the ascension of Albies, or where Garcia would give way to prospect Rio Ruiz. But the Braves could have placed a smaller bet on someone like Luis Valbuena or Trevor Plouffe to bolster the third base situation, so there were alternatives. Whether the team made the right call to give Garcia another full season of playing time remains to be seen.
The outfield, too, still seems in need of a supplemental player. Ender Inciarte is undoubtedly deserving of the vast bulk of the time in center, which he'll surely receive (more on him below). But Matt Kemp and Nick Markakis aren't exactly mid-prime corner options. While they'll see the lion's share of the time, their own value would likely be maximized if they receive regular rest.
Among the organization's current options, veteran Emilio Bonifacio may have the inside track on such a role. He's more of a utilityman than a true outfielder, but would generally meet the team's reported desire for a right-handed hitter who can play center. (Bonifacio does have a good bit of MLB experience there; the switch-hitter has also traditionally fared better against southpaw pitching.) Other internal reserve possibilities, such as Micah Johnson and Adam Walker, don't quite match the job description, and Johnson is now out of the picture in the short term anyhow after suffering a fractured wrist. There's been some chatter that the Braves are interested in veteran Angel Pagan, though it seems the team hasn't offered enough to draw him in.
There are broader bench questions, too. The left-handed-hitting Jace Peterson is a rather obvious choice to earn one spot; he'll likely spend some time spelling the team's right-handed-hitting second and third basemen. Otherwise, light-hitting utilityman Chase d'Arnaud seems to have the inside track. If it's d'Arnaud, Peterson, and Bonifacio to go with the second catcher, and the Braves use an eight-man pen, that doesn't leave much in the way of offensive ability on the bench.
On the pitching side, there is certainly a fair bit of depth, and the bullpen is in solid shape. Despite all the additions to the rotation, though, that unit may not be as great an asset as might be hoped. Dickey and Colon are both over 40; while that hasn't stopped them from being sturdy and effective to this point, there's always the possibility of a significant fall-off given their age. Garcia carries long-term health questions and wasn't that effective in 2016. And while there's talent beyond that group, only Teheran has clearly established himself as a high-quality MLB starter.
It obviously wouldn't have made much sense for the Braves to prioritize 2017 too heavily in making winter moves. But the club did dabble in the market for such quality, controllable arms as Jose Quintana and Chris Archer. Any such acquisition would've been a major trade that could well have required paying too high a price (quite possibly including Swanson), but clearly that kind of arm would've represented a more significant upgrade. The Braves will be content to roll the dice with what they have, and to keep knocking on those doors, but as presently constituted the rotation has plenty of potential to disappoint.
Deal Of Note
The rebuilding process isn't just about securing young talent. It's also about sorting through it and planning ahead for when it's all available at the MLB level.
When the Braves struck the stunning deal last winter that sent Shelby Miller to the Diamondbacks, much of the focus landed on Swanson — and rightfully so. But the deal also delivered Blair and the underappreciated Ender Inciarte, who many thought might be flipped.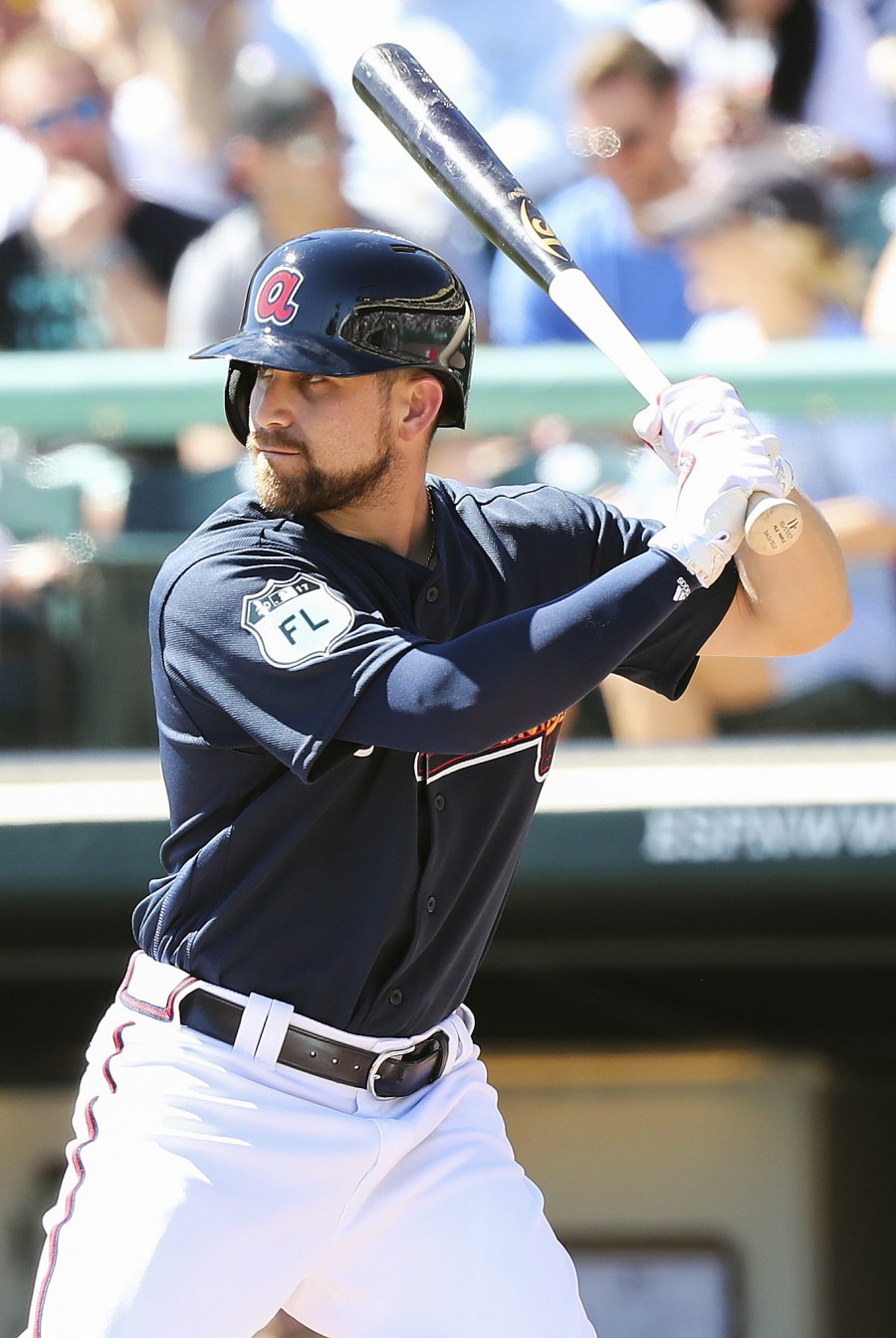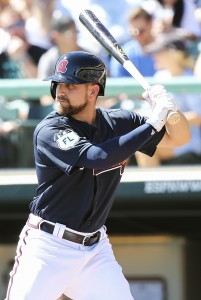 Inciarte, however, wasn't dealt. And though he struggled early, he turned things on in the second half and ended up with another 3+ WAR campaign. While the Braves had another chance to weigh trade offers, the club chose instead to commit to the Super Two-eligible player this winter in the form of a five-year contract extension.
The total outlay to Inciarte — just over $30MM — is low enough that it won't hurt too badly if the investment falls flat. That's an unlikely outcome, as his defensive and baserunning abilities give him a fairly sturdy floor as a useful fourth outfielder even in a downside scenario.
While the Braves have been downright aggressive in hunting for high-upside players in recent years, and have also committed some near-term funds to veterans, the Inciarte deal is another kind of transaction entirely. Much like the division-rival Phillies' nearly identical deal with Odubel Herrera, this extension represents the placement of a piece of the puzzle for seasons far beyond the present. Particularly given the most likely alternative — shopping Inciarte for yet more pre-MLB talent — the contract is as clear an indication as any that the organization is ramping up for contention.
Overview
Few will pick the Braves to make the postseason in 2017, or even to remain in the hunt as summer turns to fall. But there's an expectation for improvement — and, perhaps, also the beginnings of some pressure. Fan expectations are rising with the new park and new player investments. Some of the organization's hyped upper-level players are entering the phase where they will need to prove their worth in the majors or step aside. And the plans of the front office will increasingly be put to the test as the organization seeks to convert the talent it has accumulated into wins.
What's your take on the Braves' winter? (Link to poll for mobile app users …)

Photos courtesy of USA Today Sports Images.