This is the latest entry in MLBTR's Offseason In Review series. The full index of Offseason In Review posts can be found here.
For the third time in five years, the 2016 Nats followed up on their NL East crown with a first-round departure from the postseason. And yet again, the club endeavored this winter to build around one of the game's best core groups of talent.
Major League Signings
Trades And Claims
Options Exercised
Notable Minor League Signings
Matt Albers (released & re-signed), Aaron Barrett, Joey Butler, Tim Collins, Neal Cotts, Grant Green, Jeremy Guthrie, John Lannan, Josh Outman, Joe Nathan (released & re-signed), Jhonatan Solano, Jacob Turner, Vance Worley (released)
Notable Losses
Nationals Roster; Nationals Payroll Information
Needs Addressed
Getting over the hump in the postseason is not a straightforward matter. The Nationals lost a tight NLDS series last year, much as they did in their two prior efforts. For top baseball exec Mike Rizzo and his staff, there was little reason to do more this winter than to keep adding around a talented core at the major league level.
While there was no glaring area that the team failed in last year, there were needs that opened as the offseason got underway. But the organization wasn't just interested in filling holes; it came into the winter looking to add impact talent.
Thus it was that Washington pushed hard for a deal to land ace lefty Chris Sale from the White Sox, losing out in a classic Winter Meetings bidding war to the Red Sox. While starting pitching was hardly an area of need, plugging Sale into the already formidable staff would've added another high-end player. Missing on him, then, did not mean checking down to another rotation option.
Instead, when the Sale pursuit fell through, the club pivoted quickly to outfielder Adam Eaton. With the groundwork already laid with Chicago, a deal came together in short order. Three talented young hurlers — Lucas Giolito, Reynaldo Lopez, and Dane Dunning — were shipped out to pick up five years of bargain-rate control over the 28-year-old Eaton. We'll take a closer look at that swap in the "deal of note" section below.
Eaton will return to center in D.C. He's best-suited to right, but ought to be at least an average defender in center. Plugging him there meant moving exciting youngster Trea Turner to his native shortstop, which in turn would've meant a return to the bench for Danny Espinosa. Instead, the Nats shipped him out to the Angels and went on to re-sign Stephen Drew to function as the primary reserve infielder. Prospect Wilmer Difo is also available should a need arise in the infield.
While pursuing Eaton, the Nationals reportedly also sought to grab veteran closer David Robertson from the Sox. The Nats had already failed to re-sign Mark Melancon — the 2016 deadline acquisition whose departure created an opening in the 9th — and would soon fall short in a bid to draw Kenley Jansen from the Dodgers.
The closer's role thus became an ongoing saga over the course of the winter, perhaps drawing added attention owing to the team's recent ups and downs at the position. It seemed at times that a match on Robertson was nearly inevitable, and some reports suggest that ownership nixed a deal. In the end, though, the Nationals held off on a big move, instead holding a competition in camp.
The club ultimately chose Blake Treinen and his power sinker over a roll of the dice on youngster Koda Glover. That seemed underwhelming to some, and constitutes a risk of sorts, particularly given Treinen's sometimes-spotty command. But he certainly possesses a closer's arsenal — a mid-to-upper nineties fastball with tons of movement, a wipeout slider, and a change that he can go to when needed — and could round into a quality closer. If not, Glover could earn a shot or yet another mid-season move could follow.
Washington didn't end up holding pat entirely in the pen. The club made a late move to add Joe Blanton, who was a quality set-up man last year for the Dodgers and cost just $4MM. And Enny Romero, acquired in a minor trade earlier in the winter, represents another huge arm from the left side. He'll step into the void created when Felipe Rivero was sent out to acquire Melancon, though whether he can harness his power stuff remains to be seen. The Nats also brought in a variety of veteran minor-league free agents to bolster the depth and provide some camp competition.
The other major question entering the winter was what the Nationals would do at the catching position. Wilson Ramos left without compensation — he wasn't made a qualifying offer — after his breakout season was ended with a second ACL tear. The Nats moved quickly to add Derek Norris, but never seemed fully committed to pairing him with Jose Lobaton and weren't quite ready to turn things over to light-hitting defensive star Pedro Severino.
At the same time, veteran receiver Matt Wieters languished on the market. Given the longstanding relationship between agent Scott Boras and the Nationals' ownership group, it came as little surprise when the sides finally lined up. While the price seems fair enough despite Wieters's underwhelming results of late, there was an argument to be made that the club would have been just as well off sticking with Norris. Instead, he was released, meaning the team paid him about one-sixth of his $4.2MM arb salary and parted with prospect Pedro Avila in order to carry Norris as an insurance policy over the spring.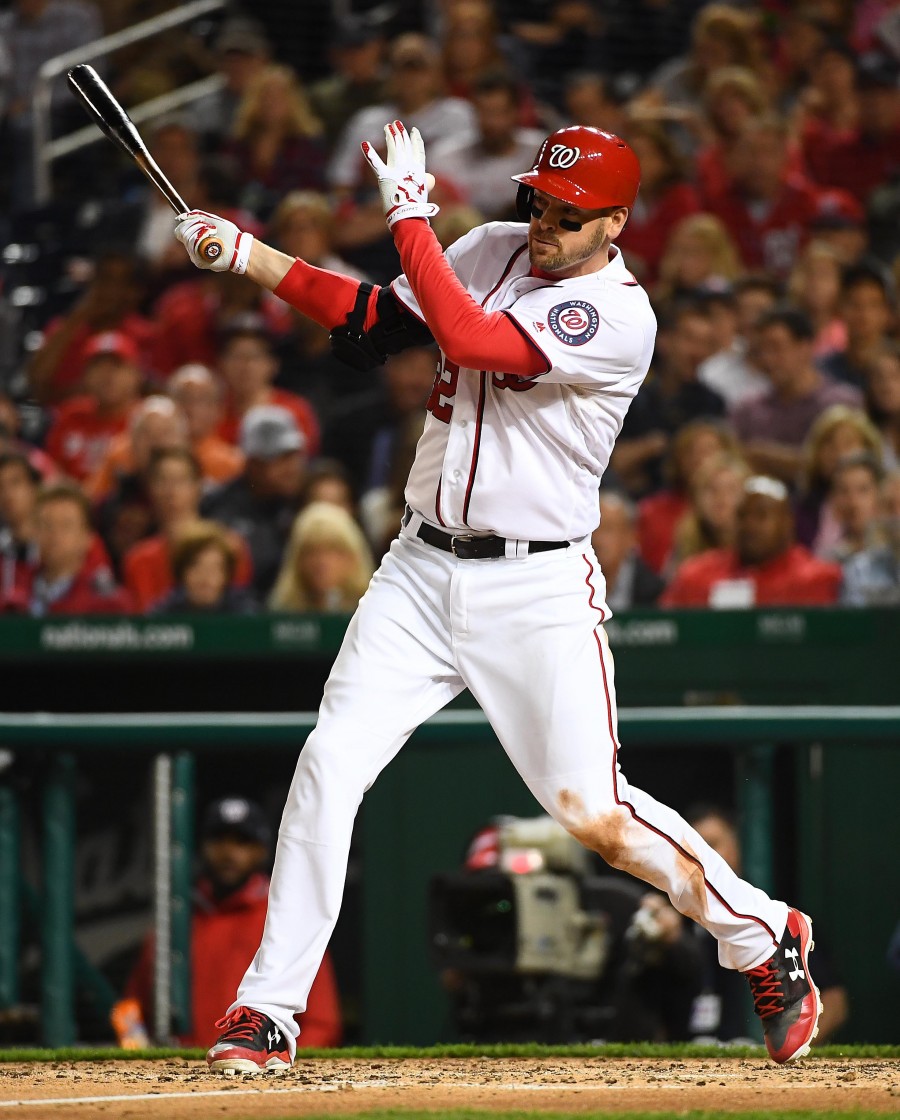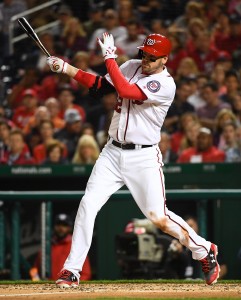 Brad Mills-USA TODAY Sports" width="241″ height="300″ />
There's not a ton of upside in the Wieters deal, since he can opt out if he has a strong 2017 season and will not be eligible to receive a qualifying offer. But the Nationals obviously felt it was worth the premium to add the respected veteran; time will tell whether that was a wise choice.
The short-term veteran additions carried over to other areas as well. Adam Lind will take over for Clint Robinson as the lefty bench bat and reserve first baseman; he'd be a bargain with his $1.5MM guarantee if he can return to anything approaching his 2013-15 form. And Chris Heisey will return to reprise his role as an extra outfielder and righty pinch-hitting option.
Questions Remaining
As befits their status as a reigning division champ and favorite to return to the postseason in 2017, the Nationals don't have any glaring holes on the roster. But that doesn't mean there aren't some areas of potential concern.
Let's start with the bullpen, which has fans wringing their hands already just a few games in. Treinen has had a few hiccups, as have Glover and others. It's too soon to reach any judgments, of course, but the ninth inning will be watched closely and the trade deadline could seem far away if at least one member of that duo can't consistently lock up games late.
Truth be told, the rest of the pen look solid on paper. But Shawn Kelley is being handled with care, especially after departing his last postseason outing with what seemed at the time to be a scary arm issue. Blanton is 36 years old and may have worn down late last year. From the left side, Sammy Solis has had his share of health issues, Romero has yet to show he has the command to pitch in the majors, and one wonders how long Oliver Perez can continue to beguile opposing hitters.
Jeremy Guthrie seemed likely to take a slot in the pen as a long man after making one start, but a disastrous outing led to a quick DFA. He has been replaced by Matt Albers for the time being. In terms of depth, there aren't many proven commodities waiting at Triple-A, though there are some options. Trevor Gott still hasn't produced results in D.C. despite his big fastball; other 40-man members include Rafael Martin, Austin Adams, Jimmy Cordero, and Matt Grace, while a few veterans such as Neal Cotts and Joe Nathan are also on hand if there's a need.
The depth is perhaps of greater concern in the rotation, which looks to be a solid unit 1 through 5. Max Scherzer answered most of the questions about his health — he's recovering from a finger fracture — with a strong first outing. But Stephen Strasburg remains a long-term health risk after missing time again with a forearm injury late in 2016. Gio Gonzalez is coming off of a down year and remains inconsistent, while Tanner Roark seems a solid starter who's also a good bet to regress somewhat after a stellar campaign. And Joe Ross — who is in Triple-A to open the year but ought to be called upon soon — has experienced shoulder issues at times.
If any of those pitchers goes down, it's an open question how the Nats will proceed. Guthrie had seemingly been slated to serve as a swingman, but it's unclear whether he'll remain in the organization. The next man up could be A.J. Cole, who was once seen as a top prospect but who has yet to show he can take the final step. Austin Voth has generated quality results in the upper minors, but it's unclear whether he can do the same in the bigs. The Nats parted with minor-league signee Vance Worley late in camp, so reclamation project Jacob Turner is likely the top non-roster starter remaining.
There's little doubt of the talent level in the lineup, which features established hitters at just about every position. But Bryce Harper needs to show that 2016 was a blip — he's off to a promising start, and seems healthy after some strange questions about his shoulder — and Turner will try to show he can sustain his incredible performance from his rookie year. (The latter is now shelved with a hamstring strain, though the hope is it's not a major issue.) Eaton's ability to handle center is somewhat in question, though that's not a huge concern and the team could utilize Michael Taylor or Brian Goodwin at times if there's a need for more glove. Anthony Rendon and Daniel Murphy were outstanding last year, but the former has shown some fragility at times and the latter will be looking to sustain levels of production that greatly exceeded his career mean.
For the most part, it's picking at nits at those positions. The Nats have greater concerns at the three remaining spots on the diamond. Left fielder Jayson Werth is closing in on his 38th birthday and hasn't hit much in the past two seasons. The same is true of Zimmerman, whose production fell off a cliff (.218/.272/.370) in 2016. Both he and Werth have had their share of injury troubles over the years, and they'll both need to stay healthy while increasing their output as they age for the team to reach its potential. While Lind is a nice piece as a reserve/platoon first baseman, he'll be stretched if he's asked to play the outfield or hit against left-handed pitching. And then there's the catching position, where Wieters and Jose Lobaton look like a good-enough, but hardly overwhelming unit. Both are potential free agents at season's end, so there's plenty of incentive, and Severino is about as good a backup plan as any team has behind the dish.
Deal Of Note
The Nats' acquisition of Eaton drew its share of negative attention, with many focusing on the fact that Eaton isn't exactly a tools-laden superstar. But he's a highly valuable player, particularly given his contract rights, and the deal lines up as a reasonably fair one on paper.
That's not to say that it doesn't hurt to lose the arms, of course, though it's far from clear whether any member of the trio will be an impact major league starter. Giolito had solid numbers in the upper minors last year, but showed less velocity than expected and was hit hard in a brief big league stint. The Nats achieved tremendous value in nabbing him with the 16th pick of the 2012 draft, but seemingly soured on him. Clearly, he was no longer seen as the type of surefire ace that he had been characterized as this time last year.
Lopez came to the Nats with decidedly less fanfare as a low-key international signee, but turned himself into a top-flight prospect who arguably bypassed Giolito. He, too, showed well in his first stints at Double-A and Triple-A, but didn't quite dominate upon ascending to the bigs. But he averaged 95.8 mph with his fastball in the majors and was trusted with a postseason roster spot. The question with Lopez has always been whether he'd stick in the rotation or turn into a late-inning power arm; that'll be answered in Chicago at some point in the coming years.
It'd be a mistake to overlook Dunning, who was seen by many as a nice value after being overshadowed as a collegiate pitcher in a talented staff at the University of Florida. The 22-year-old showed well in his first foray into the professional ranks, though he's a few years away from the big leagues.
Sacrificing those pitchers not only meant losing a lot of future control rights, but also changed the depth calculus for the 2017 season. Giolito and Lopez probably wouldn't have cracked the Opening Day roster, but both would have been in contention for call-ups at any stage during the year after dipping their toes in the waters in 2016. As noted above, there are at least some questions regarding the Nats' pitching depth; to be fair, though, the club also enjoys rather lengthy control rights over its existing starters.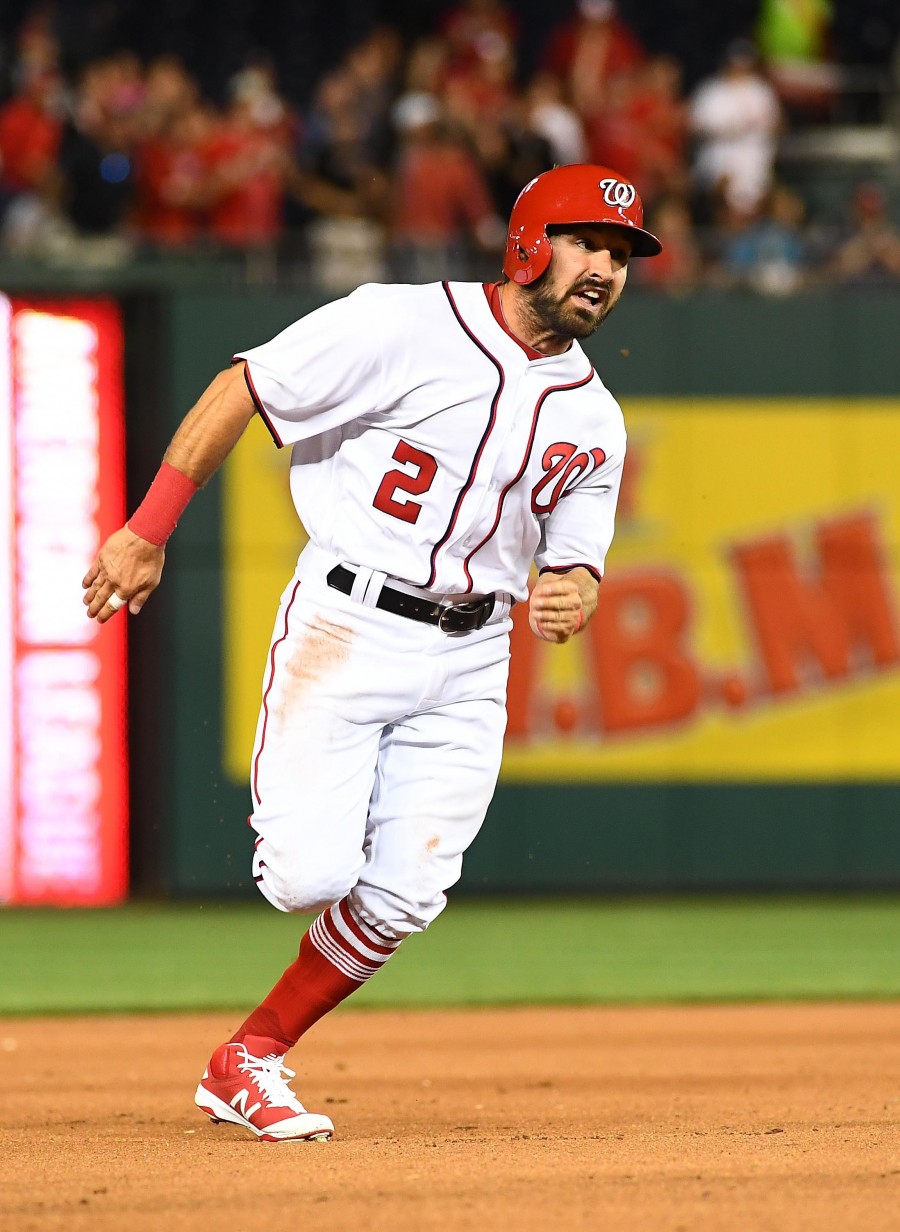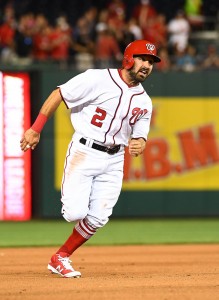 So, was it worth it? As ever, that'll be evaluated over a long period of time, particularly given the fact that Eaton's value is so wrapped up in his contract. In essence, he's an established star who's being paid more like an arb-eligible player. He's guaranteed just $18.4MM over the next three campaigns and can be controlled for a total of $20MM (with $3MM in total buyouts) for two more years. That brings the possible tab to less than forty million bucks to control Eaton's age-28 through age-32 campaigns.
Eaton doesn't hit a lot of long balls and doesn't swipe a lot of bags; he has landed in the teens in both counting stats in recent years. He walks only at an average rate. But he has been remarkably steady since establishing himself as a full-time player. Eaton has posted .362, .361, and .362 OBPs in his last three years while landing at identical .144 isolated slugging marks and popping 14 long balls apiece in the past two — establishing a new power benchmark after showing little pop previously. And he has been worth between four and five runs a year on the bases in his prior two campaigns, as well.
In a way, the major open question on Eaton is the glove — both in terms of general quality and his function to the Nats. Metrics split on his work in center in 2014 — DRS loved him (+11) while UZR was not a fan (-3.3) — but agreed he struggled there in the ensuing season. Then came a move to right, where Eaton rated as an elite defender — in terms of both his throwing arm and range — by measure of both major defensive ratings in 2016. The difference? In 2015, he rated as a three-to-four win player. Last year, he check in with about six WAR.
Clearly, the Nationals believe he'll handle center capably enough, since that's where he's headed to open his tenure with his new club. But the fact that he has shown such capability in a corner spot also allows some flexibility moving forward. Werth's contract is up this year, while Harper is slated for free agency after 2018. Importantly, the club managed to hang onto top prospect Victor Robles this winter; he could one day be a superstar in center, with Eaton lining up beside him.
They say you have to give value to get it, and that's typically the case. Clearly, the Nationals did so here. But given the organization's slate of quality veterans, it made sense to prioritize the near-term. And adding Eaton not only filled a need, but did so in a way that left the team with plenty of future value and won't fill up much future payroll space — a heightened concern given the big guarantees made to Scherzer and Strasburg, the still-open question of Harper's future, and the ongoing MASN television rights fees dispute that has forced the Nats to backload many of their major contracts.
Overview
There's still a lot to like about the Nats as they try once again to break through with their long window of contention. But the questions never stop coming, and there's a big one on the horizon with Harper. The team's decision to make him a stunning arbitration raise hints that the pocketbooks could open up for a player who has been — and may be again — among the game's best. As things stand, though, time's a-wastin' on winning while the phenom is in D.C., and the club will likely be aggressive in filling any needs that arise during the season.
So, how do you think the Nats handled the winter? (Link to poll for mobile app users.)
Photos courtesy of USA Today Sports Images.