Tomorrow is the two-year anniversary of the trade that sent Aroldis Chapman from the Reds to the Yankees. While Chapman is currently ensconced as New York's closer, just as he was in the wake of the swap, the intervening period has seen quite a few twists and turns.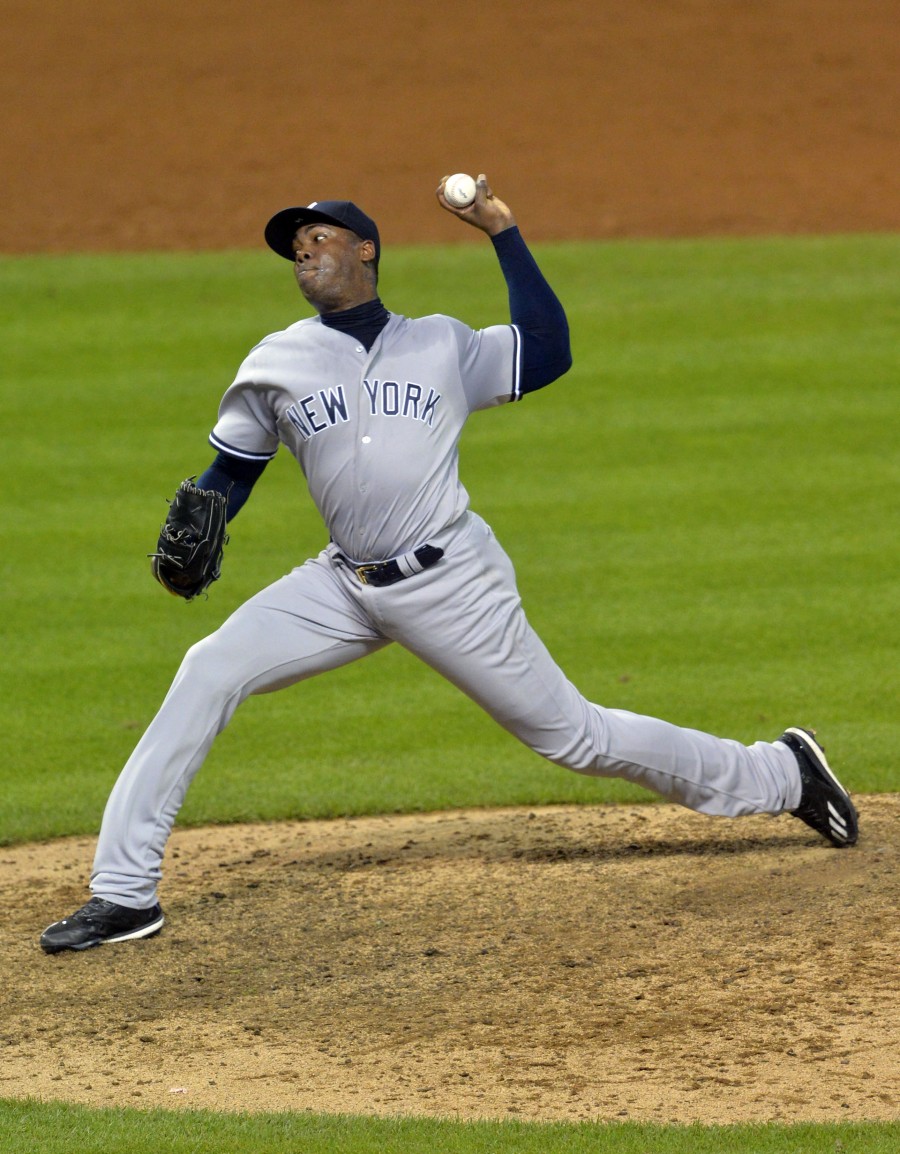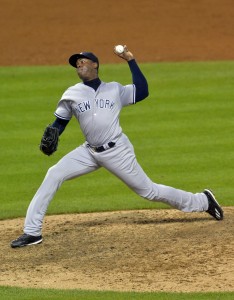 Six years before the trade, the Reds had landed Chapman as a free agent, staking a hefty $30.25MM bet on the power pitcher from Cuba. He proved the team wise, providing 319 innings of 2.17 ERA pitching and racking up 146 saves.
Entering the 2015-16 offseason, though, it seemed clear that it was time for both sides to move on. Chapman had just one year of control remaining, after all, and the Reds were coming off of a 64-win season. While the team struggled, Chapman was his typically dominant self, and seemed positioned to draw a big return.
In early December, it seemed Chapman was destined to join Kenley Jansen to form a terrifying one-two punch in Los Angeles. Precise details of the proposed Dodgers swap were never clear, though reportedly the Reds would not have added then-top L.A. prospects Julio Urias, Corey Seager, or Jose De Leon.
Just when it seemed a deal was imminent, though, a stunning off-field development intervened, as reports emerged that Chapman had been arrested earlier in the offseason for a troubling domestic incident. With Chapman's reputation tarnished and a possible suspension looming, the Dodgers backed away and the market dried up.
Thus it was that the Yankees stepped into the void and placed a somewhat controversial bet on the game's most intimidating reliever. Despite already carrying a fantastic late-inning duo of Andrew Miller and Dellin Betances, the Yanks saw an opportunity to create a three-headed bullpen monster. They shipped four prospects — third baseman Eric Jagielo, second baseman Tony Renda, and right-handers Rookie Davis and Caleb Cotham — to Cincinnati to acquire Chapman.
The risk, really, was never on the field or even in the course of the investigation: Chapman was one of the surest relievers in baseball and had he received a sufficiently lengthy suspension, he'd have been eligible for another season of arbitration. Rather, the Yanks were gambling that Chapman would be valuable enough to warrant absorbing a significant public relations hit.
While he was never arrested or charged with a crime, Chapman was rightly criticized and ultimately suspended for what commissioner Rob Manfred determined to be violent actions directed toward his girlfriend. He eventually acknowledged he "should have exercised better judgment" but insisted he "did not in any way harm [his] girlfriend that evening."
At the same time, it is hard to escape the conclusion that the Yankees benefited greatly from taking him on. After returning from a thirty-game ban, Chapman picked up right where he left off, throwing 31 1/3 innings of 2.01 ERA pitching leading into the trade deadline. With the Yanks in a less-than-promising postseason position, the organization decided to market Chapman in the summer trade market, finding interest far more robust than had existed just months earlier.
Thus it was that the Yankees ended up with a foursome of players immensely more valuable than that which it had shipped to Cincinnati. New York sold the rights to rent Chapman for the remainder of 2016 to the Cubs, who obviously saw him as the final piece needed on a World Series-caliber roster.
Infielder Gleyber Torres was the undeniable headliner; he's now seen as one of the game's very best prospects. Though Rashad Crawford has yet to show much since coming to New York, outfielder Billy McKinney is now fresh off of a promising season in which he restored some of his former prospect luster. And the Yanks even came away with right-hander Adam Warren, who has provided 87 2/3 productive relief innings since the swap and is still under team control via arbitration for one more season.
Then, of course, there's the fact that Chapman ended up returning to the Bronx after his brief stint with the Cubs. In the first year of his record-setting $86MM contract, the now-29-year-old Chapman wasn't quite as devastating as usual — his 3.22 ERA was the second-highest mark of his career, and he has never before ended a season with a lower strikeout rate than his 12.3 K/9 — but he still averaged a triple-digit heater. While there are some signs of concern, including a plummeting swinging-strike rate, Chapman generally figures to remain one of baseball's better closers for some time.
As for the Reds? Only Davis and Jagielo remain in the organization. As for the former, there's certainly hope he'll be a MLB contributor. Davis did make it up to the majors in 2017, though he struggled quite a bit and was less than dominant at the highest level of the minors. Jagielo, 25, struggled in his first attempt at Triple-A in 2017 and does not rate among the organization's top thirty prospects, per MLB.com.
It remains a major disappointment for the Reds that they were unable to fully capitalize on Chapman. While some argued that the organization was foolish not to have carried him into the 2016 season rather than accepting a discounted return, that action would have come with its own significant risks. If there's a silver lining, perhaps it's that the Reds have since come to realize another successful investment in a high-powered Cuban reliever. Raisel Iglesias has now established himself as one of the game's best young closers. For the time being, at least, it seems he's staying put as the anchor of the Cincinnati bullpen.
Photo courtesy of USA Today Sports Images.