This is the latest entry in MLBTR's 2017-18 Offseason In Review series.  Click here to read the other completed reviews from around the league.
After posting their third straight sub-.500 campaign in 2017, which they opened with a paltry $81MM-plus payroll, the Athletics will start the new season with an even lower outlay. They're set to check in at around $70MM, the cheapest total in the majors and the franchise's lowest since 2013, and the MLBPA has taken notice. The union filed a grievance against the A's and three other small-spending, revenue sharing recipients last month, though nothing has come of it to this point. Having been atop the A's baseball department since 1998, executive vice president Billy Beane has grown accustomed to Oakland's relative lack of financial resources. And in spite of the A's inability to throw money around, the on-field product seems to be on the upswing, thanks in part to the winter efforts of Beane and general manager David Forst.
Major League Signings
Trades And Claims
Option Decisions
Notable Minor League Signings
Notable Losses
Athletics Depth Chart; Athletics Payroll Information
Needs Addressed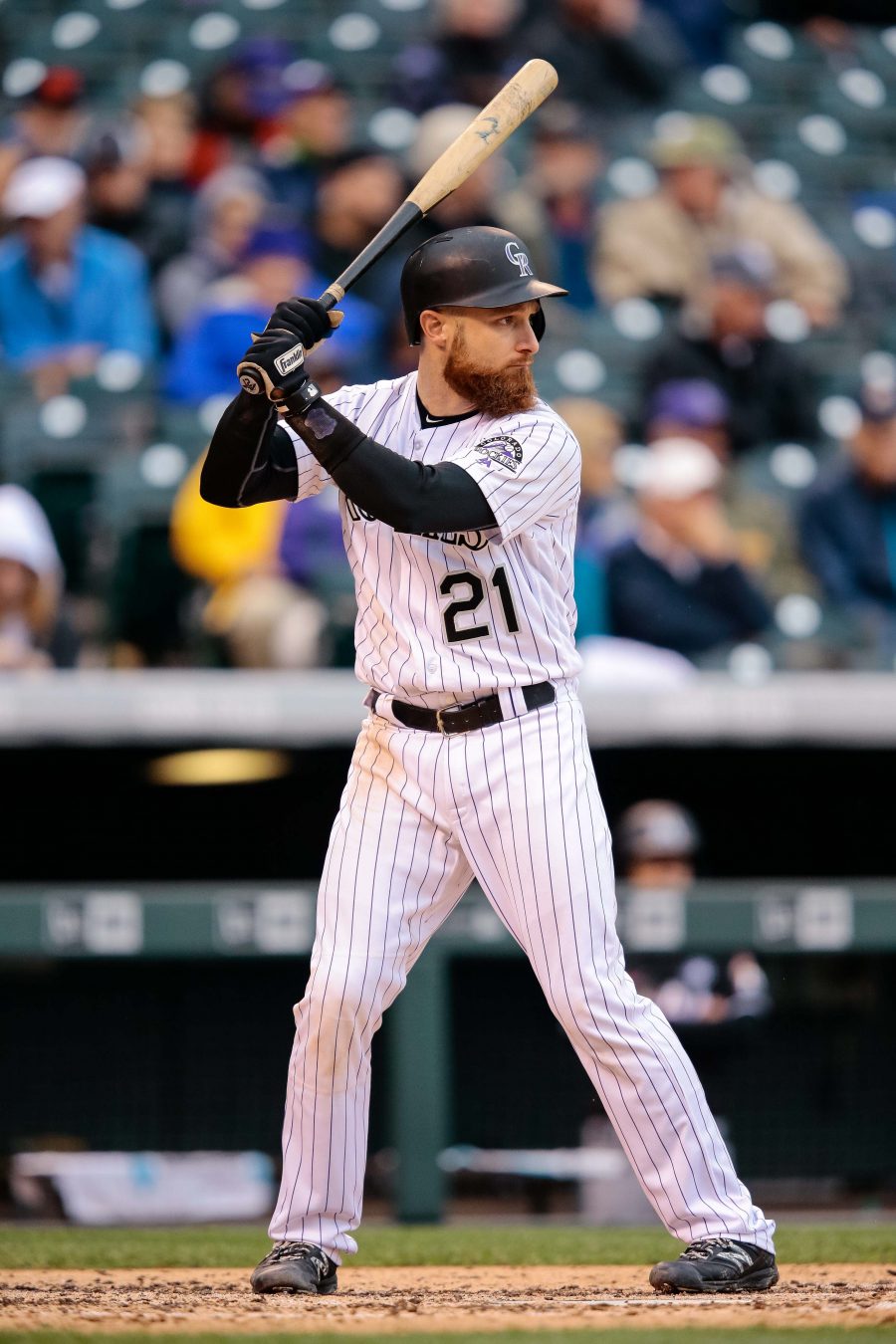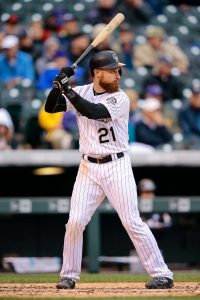 At a combined $11.5MM, three free-agent signings will take up a decent chunk of Oakland's season-opening payroll. The most noteworthy member of the group, catcher Jonathan Lucroy, didn't ink a deal until March 12, making him one of the prominent victims of a famously slow-developing free-agent market. MLBTR predicted a two-year, $24MM contract for Lucroy at the outset of the offseason, but interest in the two-time All-Star was scarce after he he underwhelmed between Texas and Colorado in 2017.
The 31-year-old Lucroy is coming off the worst offensive season of his accomplished career, having hit .265/.345/.371 (82 wRC+) in 481 plate appearances, even though he racked up nearly as many unintentional walks (46) as strikeouts (51). He experienced a power outage that overshadowed his impressive strikeout-avoiding abilities, largely because while others around the game have worked to hit more fly balls, Lucroy went in the opposite direction. Lucroy hit grounders at a 53.5 percent rate (the 10th-highest mark in the sport), a massive increase over the 41.1 percent figure he put up from 2010-16. Moreover, the once-pristine pitch-framing grades he used to earn on the defensive side continued to drop off to an alarming extent, as this table from FanGraphs' Jeff Sullivan indicates.
When you add those factors up, it's no wonder Lucroy went four-plus months without a job. At the same time, though, he's not far removed from a 2016 campaign in which he accounted for an excellent 4.6 fWAR, and Steamer is projecting 2.9 fWAR in 2018. ZiPS offers a far less enthusiastic forecast (1.9), meanwhile, but that would still be a palatable outcome for an A's team that paid relatively little for Lucroy and isn't tied to him for the long haul. And with the Bruce Maxwell–Josh Phegley tandem not inspiring much confidence, Oakland looked like a logical fit for Lucroy in the months before it signed him –  especially given that Maxwell is in legal trouble as a result of an early offseason arrest for a gun charge.
Shortly after they reeled in Lucroy, the A's reunited with someone who figures to pitch to him this year, righty Trevor Cahill, whose signing came in response to starter Jharel Cotton's season-ending injury. The 30-year-old Cahill had some of the top years of his career as a full-time starter in Oakland from 2009-11, but he has since shifted between teams' rotations and bullpens to mixed results.
Most recently, Cahill struggled across 21 appearances (14 starts) with the Padres and Royals last year, when he pitched to a 4.93 ERA/5.28 FIP with an untenable walk rate (4.82 BB/9). Injuries were a major problem in 2017 for Cahill, who went on the disabled list three times because of shoulder and back issues. It's hard to expect much from Cahill in 2018 (judging by his salary, the A's agree). Because Cahill's not stretched out enough to begin the year as a major league starter, he'll open as depth – something the A's need in the wake of the Cotton news, not to mention top prospect A.J. Puk's biceps soreness and Paul Blackburn's forearm strain.
Months before the Lucroy and Cahill signings, the A's struck early in free agency when they committed a two-year, $10MM guarantee to workhorse reliever Yusmeiro Petit, who stood out with the division-rival Angels last season. Petit has been quietly superb at times since breaking out with the Giants in 2013, and that was especially true in 2017. The 33-year-old led all relievers in innings (87 1/3, excluding the four he picked up as a starter) and registered 1.9 fWAR out of the bullpen (tied with ex-Athletic Ryan Madson for 13th best in the league). Along the way, he managed a 2.76 ERA/2.85 FIP and appealing strikeout and walk rates (9.95 K/9, 1.77 BB/9).
Going forward, it would be overly optimistic to expect the soft-tossing Petit to be nearly that good again. He was subpar as recently as 2016, after all, and isn't the darling of projection systems heading into the new year. As is the case with the Lucroy and Cahill additions, though, the price tag is low enough that Petit won't exactly have to turn in an elite-caliber season to justify the signing. The hope is that he'll be at least perform with reasonable effectiveness while continuing to eat innings, thus aiding an unspectacular-looking starting staff.
Joining Cahill and Petit in the A's new-look bullpen will be two trade acquisitions, righty Emilio Pagan and lefty Ryan Buchter. The A's got Pagan from the division-rival Mariners as part of a deal involving first baseman/former third baseman Ryon Healy, who shouldn't be all that tough for Oakland to replace. Healy is young (26), cheap and had a memorable debut in 2016, but a lack of walks (4.1 percent) and a high batting average on balls in play (.352) made the .305/.337/.524 line he enjoyed in 283 PAs as a rookie hard to fully buy into. It wasn't surprising that Healy came back to earth over 605 PAs last year (he batted a league-average .271/.302/.451), when his walk problem got even worse (3.8 percent) and his BABIP was a more normal-looking .319.
With third baseman Matt Chapman and first baseman Matt Olson having exploded on the scene in 2017, not to mention the presence of big-hitting DH Khris Davis, there was no clear path to at-bats in Oakland anymore for Healy. Consequently, Beane and Forst turned him into Pagan (also 26), who experienced his first MLB action last season and opened eyes in the process. After compiling consistently good numbers in the minors from 2013-17, Pagan came up and gave the Mariners quality production (3.22 ERA/3.28 FIP, 10.01 K/9, 1.43 BB/9 in 50 1/3 innings). Like Petit, Pagan seems to be capable of working more than your typical reliever, having gotten three or more outs in 13 of 34 appearances in 2017.
Buchter is also a reliable source of frames, as the 31-year-old collected 63 or more in each of his first two seasons. The former Padre and Royal has been steady overall, evidenced by a 2.85 ERA/3.82 FIP and 10.02 K/9 against 4.04 BB/9. Buchter has also been roughly as effective versus same-sided hitters (.249 wOBA against) and righties (.271), meaning he's not just a lefty specialist. So, at the cost of the now-gone Brandon Moss (whom the A's are paying $5MM through next season to not play for them), the up-and-down Jesse Hahn and decent pitching prospect Heath Fillmyer, the A's seemingly did well to land Buchter's four years of affordable control.
On the negative side, it's worth noting that Buchter managed a horrid grounder percentage in 2017 (32.9), as did Petit (32.9) and Pagan (22.3). It's anyone's guess whether they'll be able to continue limiting home runs this year, then, after they each allowed HRs at rates of 11 percent or less last season. If there's an obvious reason for hope on that front, it's that all three have helped cancel out their lack of grounders by inducing lots of infield pop-ups. Buchter has a 16.5 percent infield fly rate for his career, while Petit was at 18.6 last season and Pagan 12.2.
Buchter, Petit and Pagan will hope to keep tamping down dingers in 2018, but it's the opposite for right fielder Stephen Piscotty, whom the A's acquired from the Cardinals for infield prospects Max Schrock and Yairo Munoz in December. That came after the A's flirted with acquiring the likes of Marcell Ozuna, Christian Yelich, Steven Souza Jr. and Adam Duvall. In the end, they emerged with Piscotty, who did cost them a couple interesting young players. Schrock is the Cardinals' 10th-ranked prospect at MLB.com, and Munoz has already earned a roster spot in St. Louis.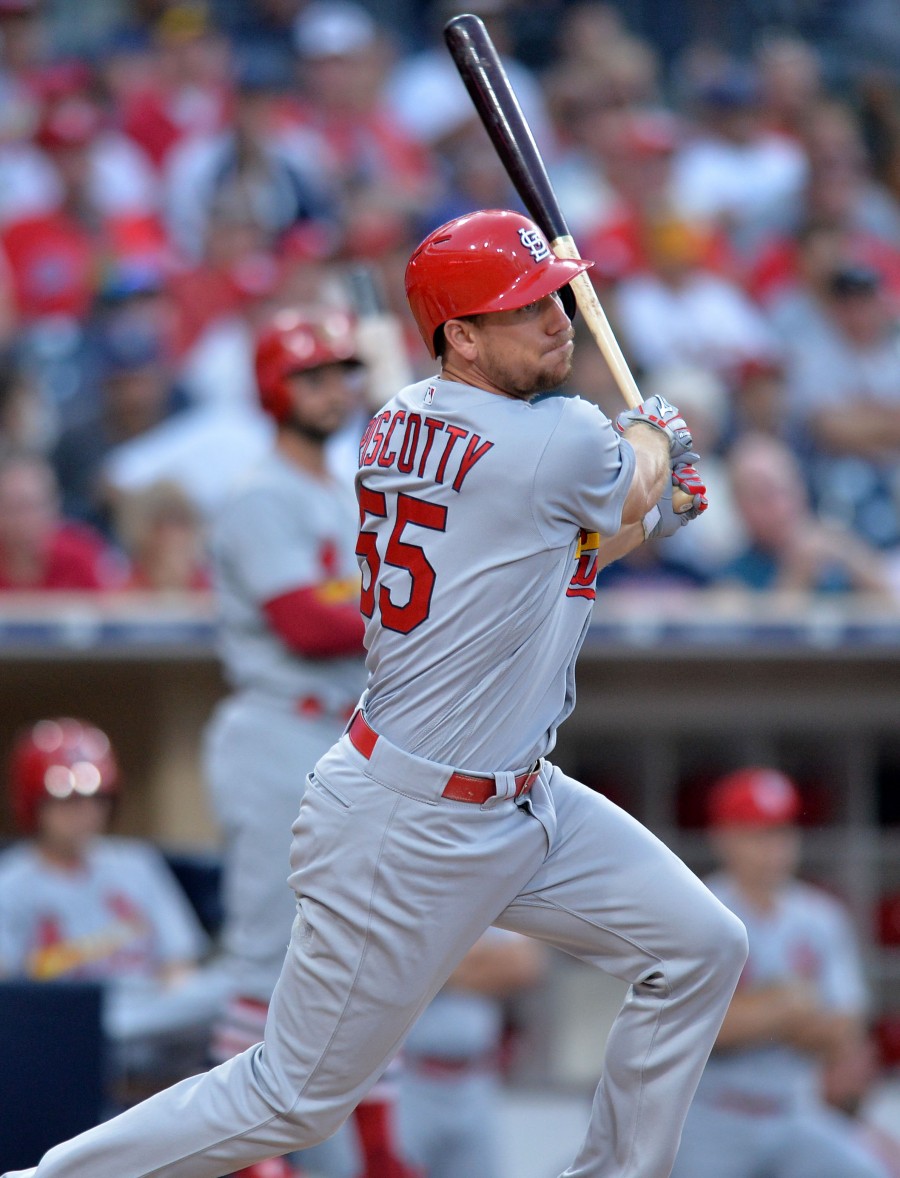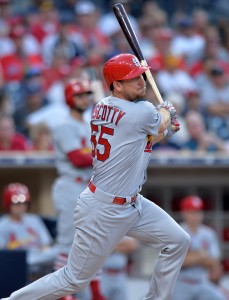 It's not hard to see why the A's are bullish on Piscotty, who held his own from 2015-16 – a 905-PA span in which he slashed .282/.348/.467 (121 wRC+). Piscotty stumbled to .235/.342/.367 line (92 wRC+) in 401 PAs last season, but the 27-year-old was going through a hellish off-field situation in St. Louis, as his mother has been battling ALS back in Northern California. Now Piscotty – a Pleasanton, Calif., native – will be closer to her and have an opportunity to bounce back in a familiar setting. It should help his cause that the A's park, the Oakland-Alameda Coliseum, was roughly middle of the pack in terms of HR friendless for right-handed hitters a year ago, whereas St. Louis' Busch Stadium ranked among the most difficult venues for RH batters.
If Piscotty does revisit his 2015-16 form in his return home, he'll be an absolute bargain on the extension the Cardinals gave him a year ago (he's guaranteed roughly $30MM through 2023). At the very least, he should be a marked upgrade defensively over the right fielders Oakland trotted out last year. The A's group was among the worst at the position then; meantime, Piscotty collected eight Defensive Runs Saved and paired that with a 1.7 Ultimate Zone Rating. All said, he has accounted for 12 DRS and a 4.1 UZR in 2,588 innings in right field since debuting in 2015.
Questions Remaining
Performance- and depth-related questions abounded across the A's starting staff even before the loss of Cotton and the injuries to Puk and Blackburn. The 26-year-old Cotton likely would have occupied a season-opening spot even after he disappointed across 129 replacement-level innings in 2017. Now that he and Blackburn aren't available (Puk would've started the season in the minors even if healthy), Oakland will enter the year with a starting quintet of Kendall Graveman, Sean Manaea, Daniel Mengden, Andrew Triggs and Daniel Gossett, Susan Slusser of the San Francisco Chronicle reported Thursday. There's seemingly not a lot to be optimistic about there after Graveman, Manaea and Triggs, and even they're more of an adequate trio than a lights-out one. Mengden has been mediocre at best across 115 innings and 21 starts (5.24 ERA, 4.31 FIP), and Gossett has been worse during his 91 1/3 frames and 18 starts (6.11 ERA, 5.59 FIP).
Looking beyond that group, Cahill's not at full strength (as mentioned), nor is recent minor league signing/oft-injured old friend Brett Anderson (who hasn't been any kind of a solution since 2015), and Raul Alcantara is apparently hanging on to his 40-man roster spot by a thread. No other starting options are on the A's 40-man, leaving them to hope either their current in-house, healthy hurlers suffice or Puk gets over his injury and debuts to strong results this year. He's one of several intriguing A's pitching prospects – Jesus Luzardo, James Kaprielian, Grant Holmes and Logan Shore are a few others – but none of those guys are locks to contribute much this season.
It's not A's management's fault that the team's starting depth has taken such a late-spring hit, but adding a satisfactory starter over the winter still wouldn't have been the worst idea. The A's tried for Japanese phenom Shohei Ohtani, even offering him a chance to line up in the outfield, but he spurned them and every other team for Anaheim.
There were more realistic free agents than Ohtani available, including Doug Fister (one year, $4MM from the Rangers), Jaime Garcia (one year, $8MM from the Blue Jays), Chris Tillman (one year, $3MM from the Orioles), Jhoulys Chacin (two years, $15.5MM from the Brewers) and Andrew Cashner (two years, $16MM from the O's). Nobody from that unexciting quintet would have killed the A's from a payroll standpoint or cost a draft pick to sign. Nevertheless, though, they didn't show any reported interest in veteran starters. That probably shouldn't have come as a surprise after Beane expressed a lack of enthusiasm over the available options early in the offseason.
The bullpen, on the other hand, was a clear area of focus for the A's, judging by both the previously highlighted newcomers and their interest in relievers they didn't land (Joakim Soria, Brian Duensing and Tony Watson, to name three). Overall, it's a promising cast, one headlined by closer Blake Treinen, Petit, Pagan and Buchter. Santiago Casilla, Liam Hendriks and Chris Hatcher represent other well-known options who have experienced major league success at times. Of course, things could still go haywire, which often happens with bullpens. You wonder whether the HR bug will start biting any of Petit, Pagan or Buchter, as mentioned earlier, and none of the Casilla-Hendricks-Hatcher troika prevented runs at an above-average clip last season. It's now possible Casilla won't even make the team, per Slusser, despite the fact that he's due $6MM to close out a two-year contract.
On the position player side, there's certainly reason for hope, especially on account of Chapman and Olson. Those two now look like the A's long-term corner infield tandem after bursting on the scene in different ways last year. Chapman, 24, didn't offer all-world offensive production (.234/.313/.472, 108 wRC+ in 326 PAs), but he's already there defensively (17 DRS, 9.2 UZR). Thanks in part to Chapman's presence, the A's are projected to improve in the field in 2018, though there's still a lot of work to do on that front from a team standpoint.
Unlike Chapman, the 23-year-old Olson made his name at the plate last year, crushing 24 homers in just 216 PAs and slashing .259/.352/.651 (162 wRC+). A step(s) backward this year is inevitable for Olson, who's not going to see 41.4 percent of his fly balls leave the yard again (even Aaron Judge and Giancarlo Stanton were "only" in the mid-30s last season). However, the fact that Olson authored a sky-high .378 xwOBA in 2017, placing him among several household names, speaks to the quality contact he made and suggests offensive stardom may indeed be in the offing.
Elsewhere, the A's look to be in OK shape in the middle infield, where shortstop Marcus Semien and second baseman Jed Lowrie are set to start. The A's picked up Lowrie's inexpensive option after a 3.5-fWAR 2017, and Beane had nothing but praise for him around that time, yet the team still reportedly considered trading him during the winter. Lowrie could make for an in-season trade piece in 2018 if Oakland's out of contention approaching the summer deadline (and if he's healthy, which hasn't always been a given), perhaps opening the door for 22-year-old Franklin Barreto or Jorge Mateo, also 22, to make an impact in the majors.
Mateo joined the Athletics in last summer's Sonny Gray trade with the Yankees, as did Dustin Fowler, who may start in center for the A's on Opening Day. The 23-year-old Fowler, who has made a remarkable recovery since suffering a serious knee injury during his MLB debut with the Yankees last July, is competing with Boog Powell for the No. 1 role. Fowler is the A's long-term hope in center, but they're not against sending him to the minors and turning to a Powell-Jake Smolinski duo to begin the year, according to Slusser. Regardless, the A's are going to have an unproven starter in center, though they did try to guard against that in free agency. Oakland made veteran Austin Jackson a one-year offer, but he instead headed to the Bay Area rival Giants on a two-year pact.
With AJax in San Francisco, Fowler or Powell/Smolinski will be flanked in Oakland by the aforementioned Piscotty in right and Matt Joyce in left. There's little question about what the A's will get from Joyce, who, aside from a dreadful 2015 with the Angels, has hovered around average throughout a career that began in Detroit in 2008. Another such campaign in 2018 would be an acceptable outcome for the A's, who are paying Joyce an inoffensive amount ($6MM) to conclude a two-year deal. Like Lowrie (and even the previously highlighted Lucroy), Joyce could be midseason trade bait if Oakland's out of contention.
Overview
There are clear issues, particularly in their pitching staff, but this looks like the most interesting A's team since the 2014 version that won 88 games and earned a playoff trip. That's not to suggest a return to the postseason this year is likely – far from it – as the A's would have to topple a slew of other hopefuls in what should be a crowded American League race. Odds are that the A's postseason drought will extend to a fourth season, but a push toward the .500 mark shouldn't be an unrealistic goal. That would require a leap similar to the one Oakland made last year, when it notched 75 wins after amassing 69 in 2016.
How would you grade the A's offseason work? (Link for app users.)
[polldaddy poll=9967784]
Photos courtesy of USA Today Sports Images.