When the 2017 campaign came to a close, it was an open question whether the Indians should and would exercise a $12MM club option over outfielder Michael Brantley. The alternative — which MLBTR poll respondents narrowly preferred — was to send him onto free agency with a $1MM buyout.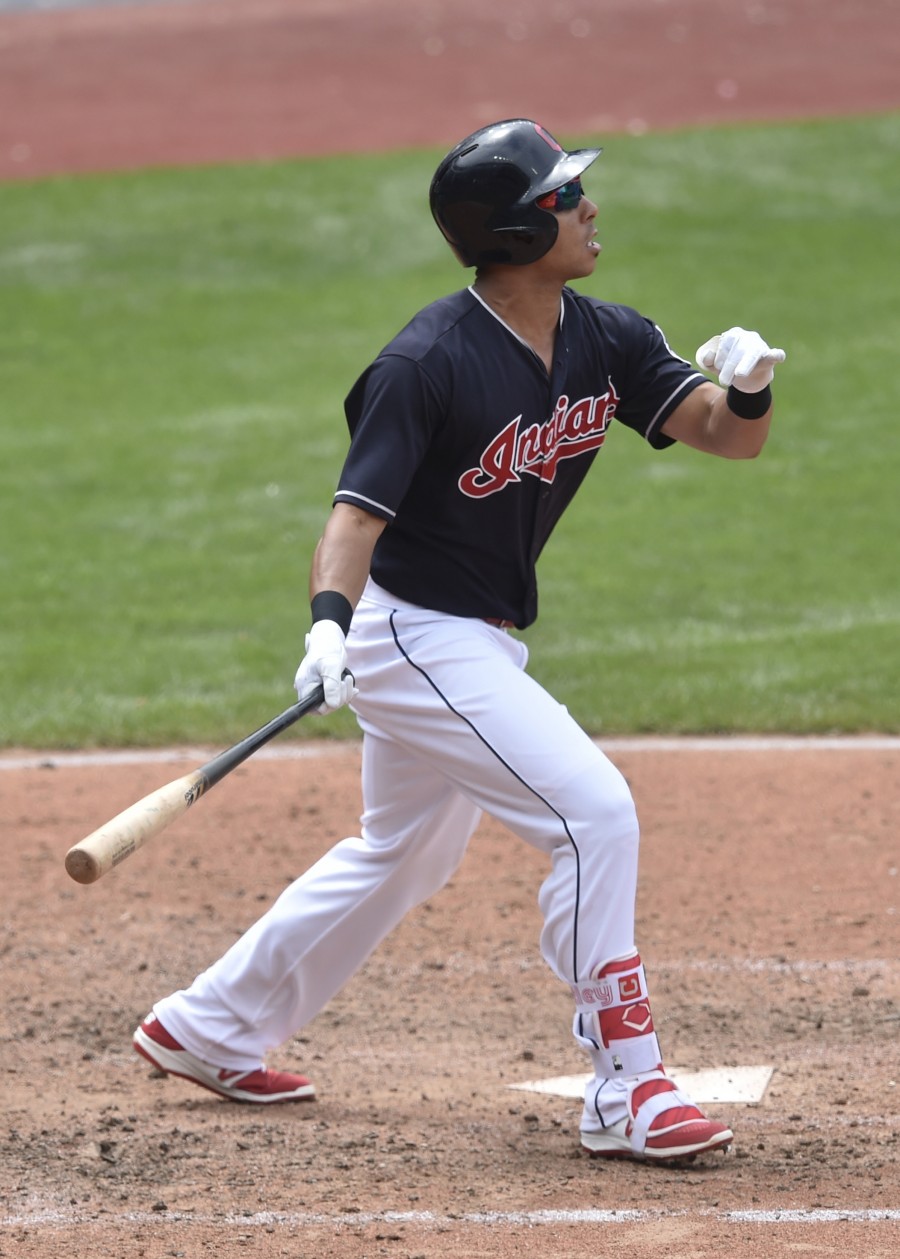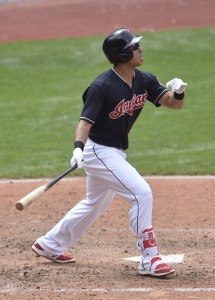 As it turned out, of course, Cleveland elected to roll the dice on Brantley, betting that he'd have his first healthy season since 2015 — when he was a high-end offensive performer. Significant shoulder and ankle problems conspired to limit Brantley to just 101 total games over the ensuing two seasons. Though he hit well in 2017, turning in a .299/.357/.444 with nine home runs in 375 plate appearances, that wasn't near the top-level output he had turned in previously. All said, it was open to question just what Brantley would contribute in 2018
For the budget-conscious contenders, it wasn't an easy call, particularly with a variety of potential buy-low targets available in free agency and other needs clamoring for attention. While the overall roster performance hasn't been quite to expectations in 2018, though, the decision to hang onto Brantley has paid off handsomely.
Through 245 plate appearances on the year, Brantley carries a .316/.359/.529 slash with 11 home runs. He has returned to striking out in less than ten percent of his plate appearances. And while he isn't walking as much as he did in 2015, with a slightly below-average 6.1% rate, Brantley is producing more power (.213 isolated slugging) than he ever has in a full season. Better still, Statcast thinks there's more in the tank, as it credits him with a .410 xwOBA that significantly exceeds the .374 wOBA mark that has resulted.
Still, there are some questions facing Brantley away from the plate. Typically a plus runner, he has rated as a negative thus far in 2018 under Fangraphs' BsR measure. More worrisome, perhaps, is the slippage in his defensive metrics. Most of his career has been spent in range of average in left field, but Brantley has been panned by both DRS (-8) and UZR (-5.6) in 2018.
In regard to the baserunning and glovework, a full-season sample or finer analysis could change the picture. Still, though, those aren't the most promising developments for a player who is already 31 years of age and has fought through major health concerns of late. Brantley has also typically carried fairly significant platoon splits over his career, though he has generally produced palatable numbers against southpaws.
If Brantley can maintain his current offensive trajectory, and perhaps exhibit reasonable form in the other areas of play as well, then he'll have quite an interesting free-agent case. His premium plate discipline and contact skills ought to play well in the market — former teammate Carlos Santana got $20MM annually last winter despite being limited to first base defensively — though age will certainly come into play.
Frankly, there are no shortage of interest market markers to consider here. On the lower end, the agreement that Denard Span inked with the Giants covered his age-32 through age-34 campaigns. Like Brantley, he was coming off of some injury-marred campaigns with questions about how he'd bounce back. Melky Cabrera was more youthful but not as accomplished as Brantley when he signed his three-year, $42MM pact with the White Sox. The same is true of Jay Bruce, who was born months apart from Brantley but reached the market one year sooner, securing $39MM over three seasons.
There's certainly a ready argument that Brantley ought to out-perform those contracts, particularly if teams still view him as a plausible corner outfielder for most or all of the contractual term. Players of a similarly advanced age have secured five-year guarantees, with recent examples including Lorenzo Cain ($80MM), Dexter Fowler ($82.5MM), and Ian Desmond ($70MM). In each of those cases, though, the length of the deal was perhaps less concerning since the players involved were considered capable of playing center field (as well as the infield, in Desmond's case), even if Brantley still carries a better offensive profile.
Barring an unreal run to finish the year, Brantley will likely struggle to command a fifth year, particularly as we've generally seen a movement toward shorter contracts in free agency. Even with the injury history, though, might he be a strong candidate for a fourth year? Curtis Granderson got to four years, at a $15MM rate, at a more advanced age. He was coming off of an injury-shortened season, though he was also an established 40-homer bat at a time when that meant more than it does today. Alex Gordon landed $72MM on a four-year term, but didn't face the kinds of long-term health questions that Brantley does. Nick Swisher was 32 years old when he signed for four years and $56MM after a run as a steadier, but lower-ceiling hitter than Brantley. Of course, those four-year contracts are also somewhat out of date. Josh Reddick recently secured four years and $52MM. But he was entering his age-30 campaign.
Taken together, that's quite a broad range. Given his return to form thus far, one could reasonably craft an argument that Brantley ought to rate in the Granderson-Gordon range as a high-quality, veteran corner bat. Then again, teams will need to examine and weigh his long-term medical outlook quite closely, as Brantley has dealt with quite a bit more than the sort of acute injuries that take place in the course of playing baseball. In that view, perhaps the three-year arrangements provide a better model, though even in that event Brantley is on track to staking a claim to a significant AAV.
Photo courtesy of USA Today Sports Images.