This is the second in a two-part series examining each playoff team's most valuable free-agent signing of last offseason. We previously took a look at the American League, whose playoff qualifiers probably received more regular-season bang for their buck from their top signings than the NL's five best teams did.
Dodgers: A.J. Pollock, OF (four years, $60MM)
We'll start with a debatable case. The uber-rich Dodgers signed just two players to guaranteed deals last winter, when they landed Pollock and reliever Joe Kelly, and neither lived up to expectations during the regular season. But Pollock was probably the better of the two, as the ex-Diamondback hit .266/.327/.468 with 15 home runs in 342 plate appearances during yet another injury-limited campaign. Those are solid offensive numbers, though Pollock did have a rough time in the outfield, where the normally plus defender totaled minus-10 DRS and a minus-7.2 UZR. Although he and Kelly haven't exactly thrived this year, it hasn't stopped juggernaut LA from logging the NL's top record or a 1-0 lead in its NLDS matchup against Washington
Braves: Josh Donaldson, 3B (one year, $23MM)
Braves general manager Alex Anthopoulos elected to reunite with Donaldson, whom he know from their Toronto days, on a high-cost, short-term contract last offseason. Now, it's fair to say Donaldson's one of the main reasons the Braves won their division for the second year in a row. The 33-year-old recovered from two consecutive injury-marred seasons to hit .259/.379/.521 with 37 homers and 4.9 fWAR across 659 PA. As one of the top soon-to-be free agents in the game, Donaldson could leave Atlanta in the coming weeks via the open market (this time for far more money).
Cardinals: Andrew Miller, LHP (two years, $25MM)
The 34-year-old Miller wins this honor by default – he was the lone player the Cardinals added on a major league contract during the offseason, and none of their minors signings stood out at the MLB level. Miller wasn't exactly stellar in his own right, though, as the former bullpen force mustered an unattractive 4.45 ERA/5.19 FIP in 54 2/3 innings. While Miller continued to fan hitters at a high rate, striking out 11.52 per nine, he somewhat offset that figure with his highest BB/9 (4.45) since 2013. Miller was also susceptible to the home run ball during the regular season, when he yielded a personal-worst 1.81 per nine, perhaps thanks in part to his lowest average fastball velocity in years (92.5 mph).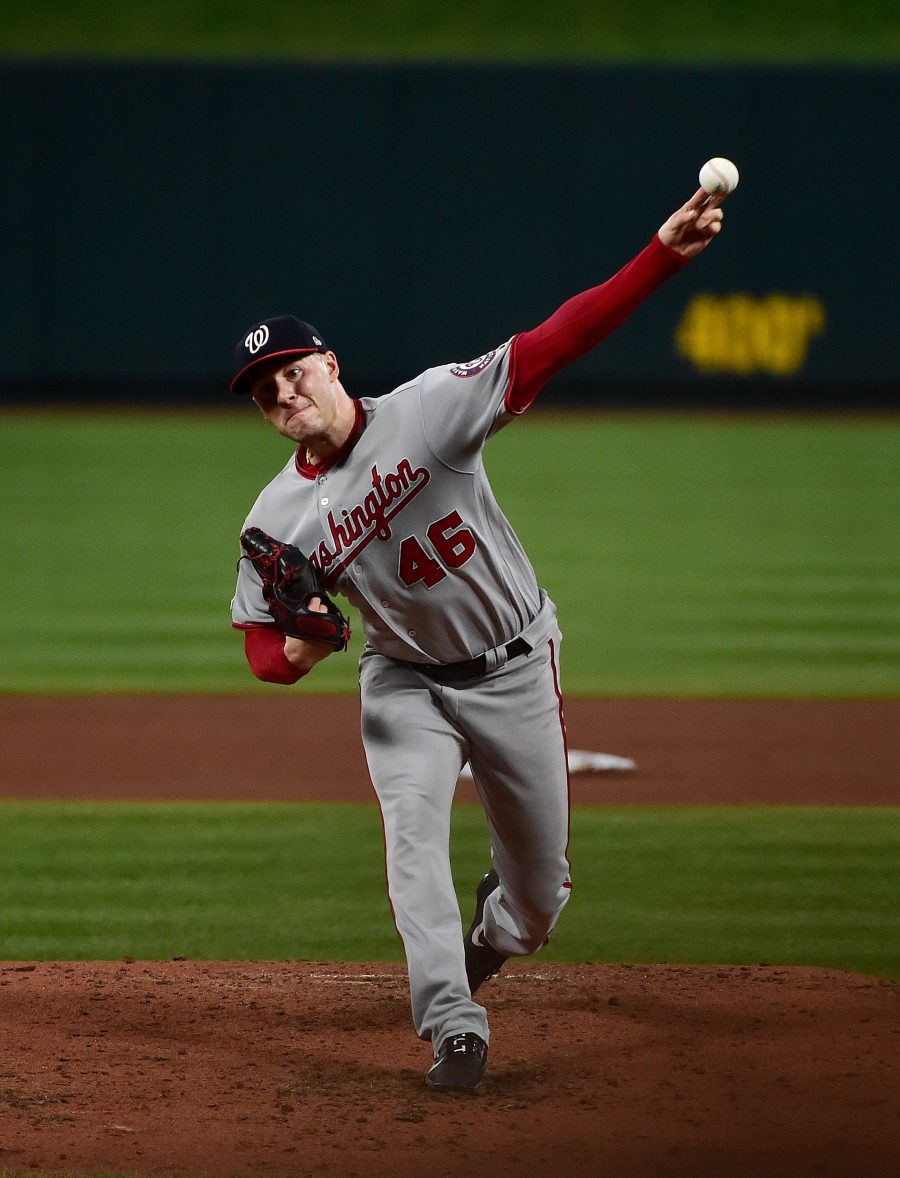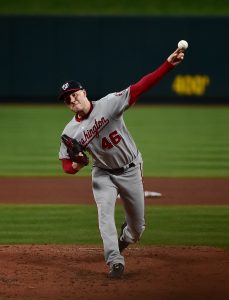 Nationals: Patrick Corbin, LHP (six years, $140MM)
Aside from the much-ballyhooed Bryce Harper–Manny Machado duo, no player received a bigger contract last offseason than Corbin. The ex-Diamondback enjoyed a career year in 2018, thus making a case for a massive payday, and he hasn't disappointed since the Nationals gave him one. Corbin, 30, is fresh off an eminently successful regular season in which he recorded a 3.25 ERA/3.49 FIP with 10.6 K/9, 3.12 BB/9, a 49.5 percent groundball rate and 4.8 fWAR across 202 innings. He turned in another effective performance in Game 1 of the NLDS for the Nationals, holding the Dodgers to three hits and two runs (one earned) over six frames, though the Nats went on to lose.
Brewers: Yasmani Grandal, C (one year, $18.25MM)
Grandal, who starred with the Dodgers from 2015-18, fell into the Brewers' laps last January after rejecting a far more lucrative offer from the Mets. It proved to be a major break for the Brewers, with whom Grandal posted yet another strong regular season. The 30-year-old switch-hitter slashed .246/.380/.468 with 5.2 fWAR and a career-high 28 home runs in 632 PA. At the same time, Grandal continued his long run as one of the game's most well-regarded defensive backstops. Unfortunately for the Brewers, whom the Nats eliminated in the wild-card round, it seems likely Grandal's days in their uniform are over. He figures to turn down his half of a $16MM mutual option for 2020 in favor of another stab at free agency, where he'll easily rank as the most coveted catcher available. If a bidding war for Grandal's services occurs, the Brewers probably aren't going to win it.
Photo courtesy of USA Today Sports Images.