The Cubs, in the wake of a 2019 showing that can't be classified as much other than a brutal disappointment, are now facing several fascinating offseason questions. Among them: Which person should they choose to succeed ousted championship manager Joe Maddon? Should they shop Kris Bryant or any other stars? Should they make a serious effort to re-sign soon-to-be free agent Nicholas Castellanos? There may not be an obvious answer to any of those questions, but there is in regards to the future of left-hander Jose Quintana. Should the Cubs exercise his $11.5MM option (in lieu of a $1MM buyout) for next season? Absolutely.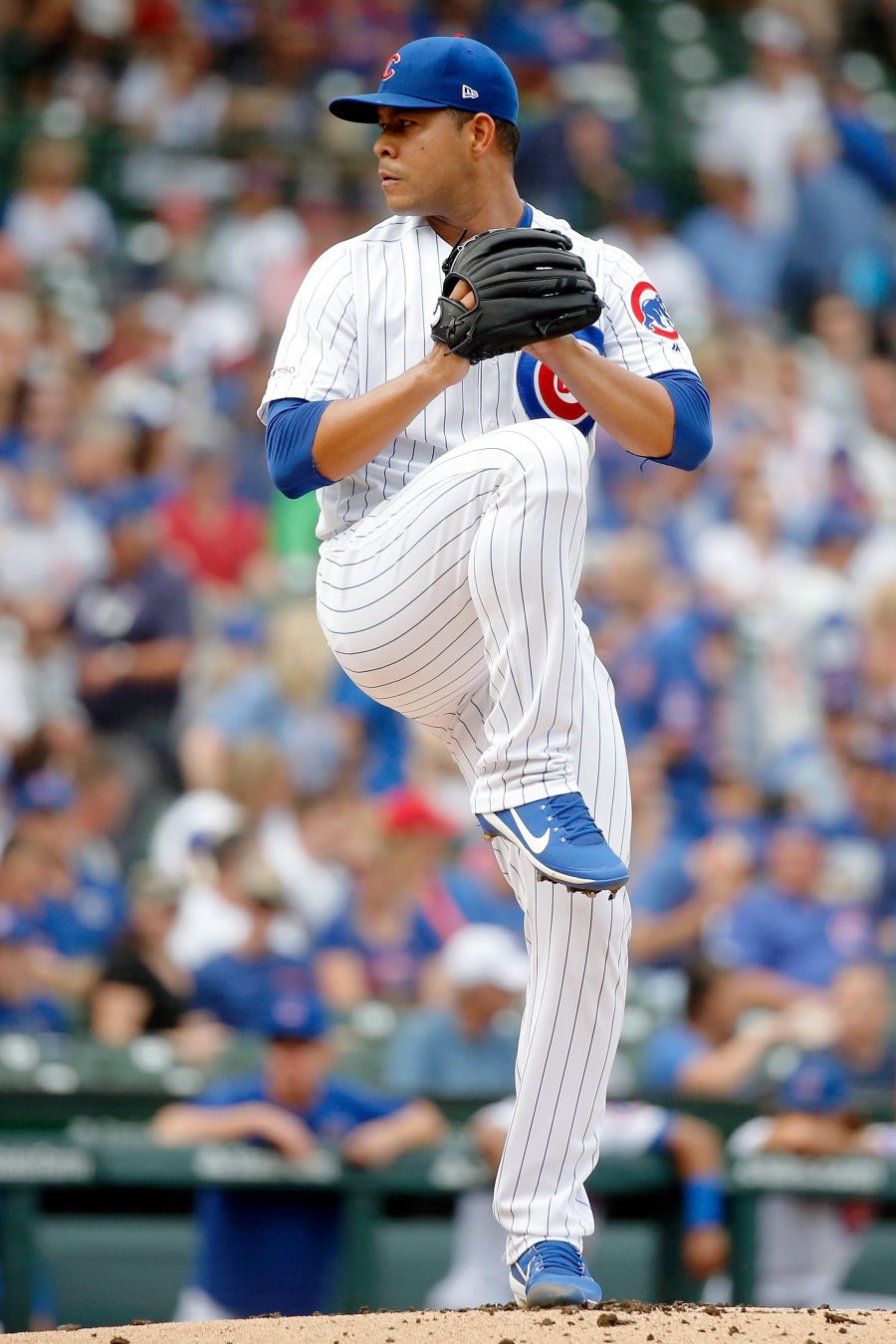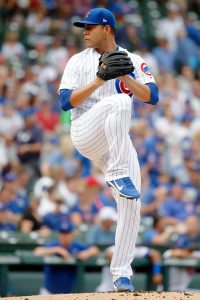 To be clear, 2019 was not a stellar season for Quintana, whom the Cubs acquired from the White Sox in July 2017 in what could go down as a costly trade for the North Siders. The Cubs gave up then-prospects Eloy Jimenez and Dylan Cease, two players who now look as if they'll be cornerstones for the White Sox. It was understandable from the Cubs' perspective at the time, as Quintana was then one of the game's most underrated front-line workhorses – not to mention someone on a sweetheart contract.
Unfortunately for the Cubs, Quintana simply hasn't produced like the under-the-radar standout from the White Sox since they got him. At that point, Quintana was coming off four straight seasons of 200-plus innings – an 814 2/3-frame span in which he notched a 3.35 ERA/3.34 FIP with 7.73 K/9 and 2.23 BB/9. The Cubs' Quintana hasn't amassed more than 188 2/3 innings in a season, and his run prevention has fallen off since his South Side salad days. Quintana owns a less impressive 4.23 ERA/3.95 FIP in 429 2/3 frames as a Cub.
To Quintana's credit, he has struck out 8.55 hitters per nine against 2.83 walks since changing Chicago addresses. His 91-92 mph average fastball velocity and roughly 8 percent swinging-strike rate have also remained intact in recent years. So, unlike some other prominent pitchers whose bottom-line results have recently declined (Chris Archer?), Quintana's far from broken. It's pretty clear Quintana's still an asset, though whether the Cubs see him as integral enough to keep in 2020 – his last year of team control – is up in the air.
Again, it should be a slam dunk to say yes to Quintana's option. But will the Cubs shop the soon-to-be 31-year-old around after picking it up? On one hand, the answer should be no. The Cubs don't have clear non-Quintana solutions in their rotation aside from Kyle Hendricks, Yu Darvish and Jon Lester, especially with Cole Hamels set for free agency, and they're not teeming with young starters who are about to take the league by storm. With that in mind, keeping Quintana would be a perfectly defensible choice from the team's perspective. On the other hand, there's a case the Cubs are really in position to shake things up this winter, and parting with Quintana could prove to be part of their restructuring. President of baseball operations Theo Epstein was upset with Chicago's performance off a playoff berth a year ago, so he may well be apoplectic behind the scenes now after a late collapse and no October ball this season.
One problem for Chicago, which is leery of the luxury tax, is that it hardly has an endless supply of spending room. The Cubs opened 2019 with a payroll a little over $203MM, per Cot's. MLBTR's Chicago aficionado, Tim Dierkes, forecasts something in the $205MM range (slightly below the tax) for next season. Including arbitration projections and excluding likely non-tender Addison Russell, the Cubs come in around $180MM. Finding a way to shave Quintana's money via trade would free up quite a bit more spending space for the club while perhaps opening the door for a major upgrade (would it pursue Gerrit Cole?). And it shouldn't be that challenging for the Cubs to find a taker for Quintana, who's better than the extreme majority of pending free-agent starters.
Pound for pound, aside from Cole, opt-out candidate Stephen Strasburg, Zack Wheeler, Hyun-Jin Ryu and Madison Bumgarner, are there any free agents-to-be who are clearly preferable to Quintana? Hamels? Dallas Keuchel? Jake Odorizzi? Arguably, but they'll all come at higher commitments than what Quintana's owed next year. Quintana's affordability could help persuade the Cubs to retain him, but if they shop him in an effort to make over their roster, there should be a solid amount of interest from around the league.
Photo courtesy of USA Today Sports Images.