The Yankees made the biggest splash of the free-agent market this past winter when they signed right-handed ace Gerrit Cole to a nine-year, $324MM contract. Under normal circumstances, Cole would have already picked up a few starts as a Yankee, but he may not pitch at all in 2020 as we navigate through a coronavirus-caused hellscape. No matter what, he'll be a Yankee for a long time, but their rotation will nonetheless face a significant amount of uncertainty heading into the next free-agent period.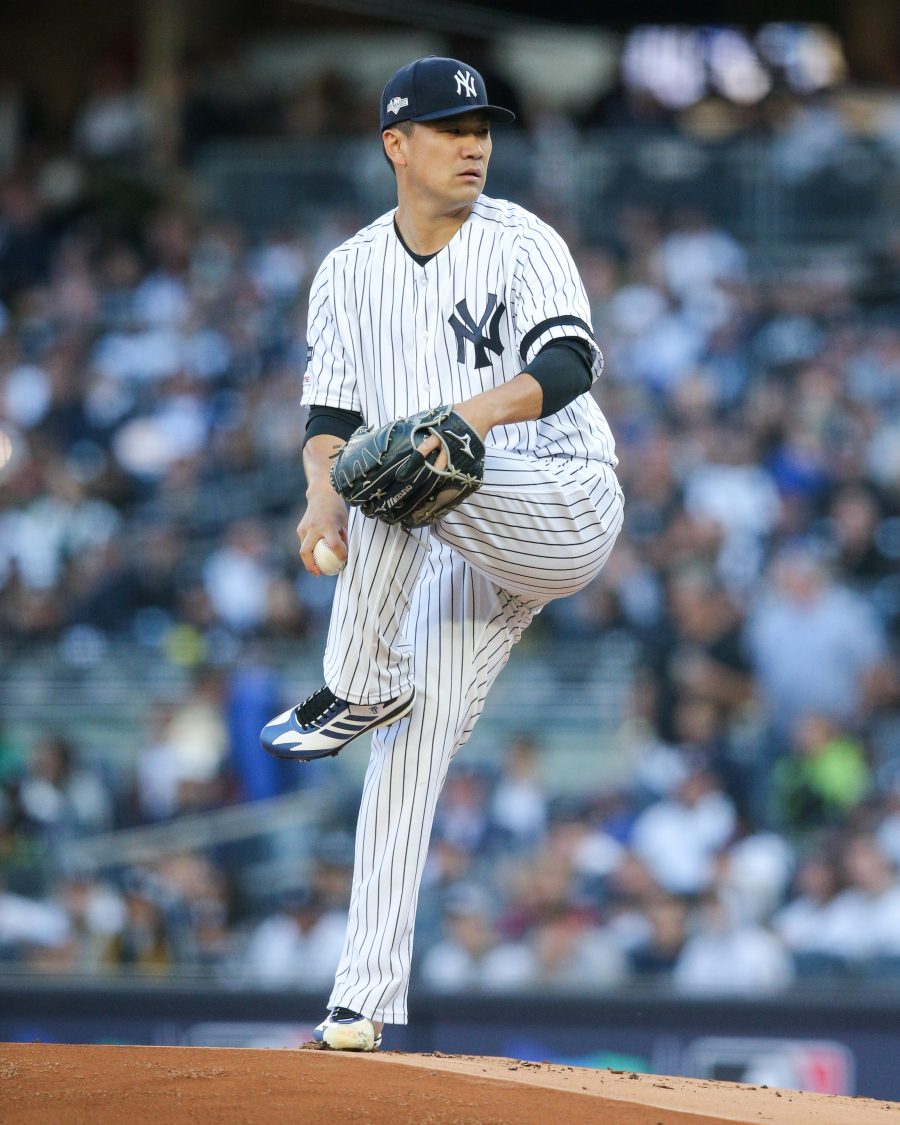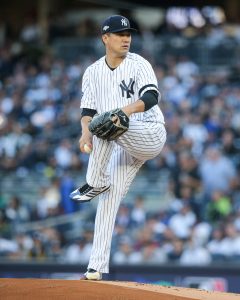 If a season does take place this year, the Yankees plan to have Cole fronting a starting staff also made up of righty Masahiro Tanaka and a trio of lefties consisting of James Paxton, J.A. Happ and Jordan Montgomery. Except Cole and Montgomery, everybody there could hit the open market during the upcoming winter.
As of now, would the Yankees want to keep Paxton, Tanaka or Happ going forward? At least in the first two cases, it's hard to believe they wouldn't show at least some interest. The club sent a noteworthy package to Seattle in November 2018 to acquire the hard-throwing Paxton, who put up appealing results during his New York debut last year. Problem is that a lack of durability has been an all-too-common problem for Paxton, who has only maxed out at 160 1/3 innings in a single season so far (he underwent back surgery in February). His age (32 in November 2020) could also be cause for wariness.
Tanaka, also 32 in November, has generally delivered since the Yankees signed him out of Japan to a seven-year, $155MM guarantee in 2014. With that said, Tanaka's regular-season ERA has been closer to 5.00 than 3.00 twice in the past three seasons. You also have to wonder about his health, as Tanaka has been pitching with a partially torn ulnar collateral ligament in his right elbow for the majority of his career. So, is that someone the Yankees want to gamble on for a second contract – one that's sure to be fairly lucrative?
Unlike Paxton and Tanaka, Happ's not in position to stick around for the long haul. He'll be in his age-38 season come 2021 and was a disappointment last season, the first of a two-year, $34MM deal with the Yankees. However, it's worth noting that the Yankees threw a $17MM vesting option for 2021 into that agreement. The original stipulation was that Happ would have to toss 165 innings or pile up at least 27 starts this year for that salary to become guaranteed, though it's unclear how that situation will pan out during a truncated or canceled season.
Fortunately for the Yankees, one of their most pitchers should be back from injury sometime in 2021. Righty Luis Severino underwent Tommy John surgery in February, though if his all goes well, he ought to be on track to return by either spring or early summer next year. You can pencil him in for some innings after Cole, then. Montgomery, assuming he returns to his previously solid form after the TJS he had in June 2018, could also occupy a spot in a group devoid of Tanaka, Paxton and Happ. Moreover, the Yankees have a few other interesting in-house options who are either in the majors or close to it in Jonathan Loaisiga, Clarke Schmidt, Deivi Garcia, Mike King and Albert Abreu. Loaisiga's the lone hurler there with real MLB experience, though; plus, it's fair to question if the Yankees would be willing to count on anyone else there from the outset of 2021 because their development would be stunted to some degree by a shortened or canceled minor league campaign.
Of course, as they're wont to do, the Yankees could try to spend their way out of this predicament next offseason. That said, there aren't any surefire aces on a collision course with free agency. No Coles, no Strasburgs. That's not to say the next market will be empty of helpful hurlers, however.
Along with Paxton and Tanaka, you're looking at the likes of Trevor Bauer, Robbie Ray, Mike Minor, Jake Odorizzi, Marcus Stroman and Jose Quintana at or near the top of the list. Bauer seems to have the highest upside, evidenced by the otherworldly numbers he logged as recently as 2018, but his production fell last season and there's some serious tension between him and Cole dating from their days as teammates at UCLA. Meanwhile, if you go back in the MLBTR archives, you'll see that the Yankees have shown past interest in Ray and Minor. Stroman has apparently not impressed the team that much, though, as general manager Brian Cashman suggested in September. But there's at least some familiarity with Quintana, once a Yankees farmhand whom they let go after 2011.
In addition to monitoring free agency, New York's likely to give the trade market a look. It's harder to predict who could end up available via that route, but Mike Clevinger and Carlos Carrasco (Indians), Matthew Boyd (Tigers), Danny Duffy (Royals), Jon Gray (Rockies), and Chris Archer (Pirates) could be among those who catch the Yankees' attention.
Regardless of how the coming months turn out for the Yankees and the rest of MLB in general, the team will be in for an intriguing winter when it rolls around. The Yankees won't be making a second straight Cole-type signing in their rotation at that point, but at least one more notable starting addition could be in the cards.
Photo courtesy of USA Today Sports Images.