The White Sox announced Tuesday that they've signed free agent shortstop Paul DeJong to a one-year deal worth a guaranteed $1.75MM. (Chicago is one of the few MLB organizations that publicly discloses financial terms.) DeJong, a client of the C.L. Rocks Corporation, can reportedly earn another $250K via incentives.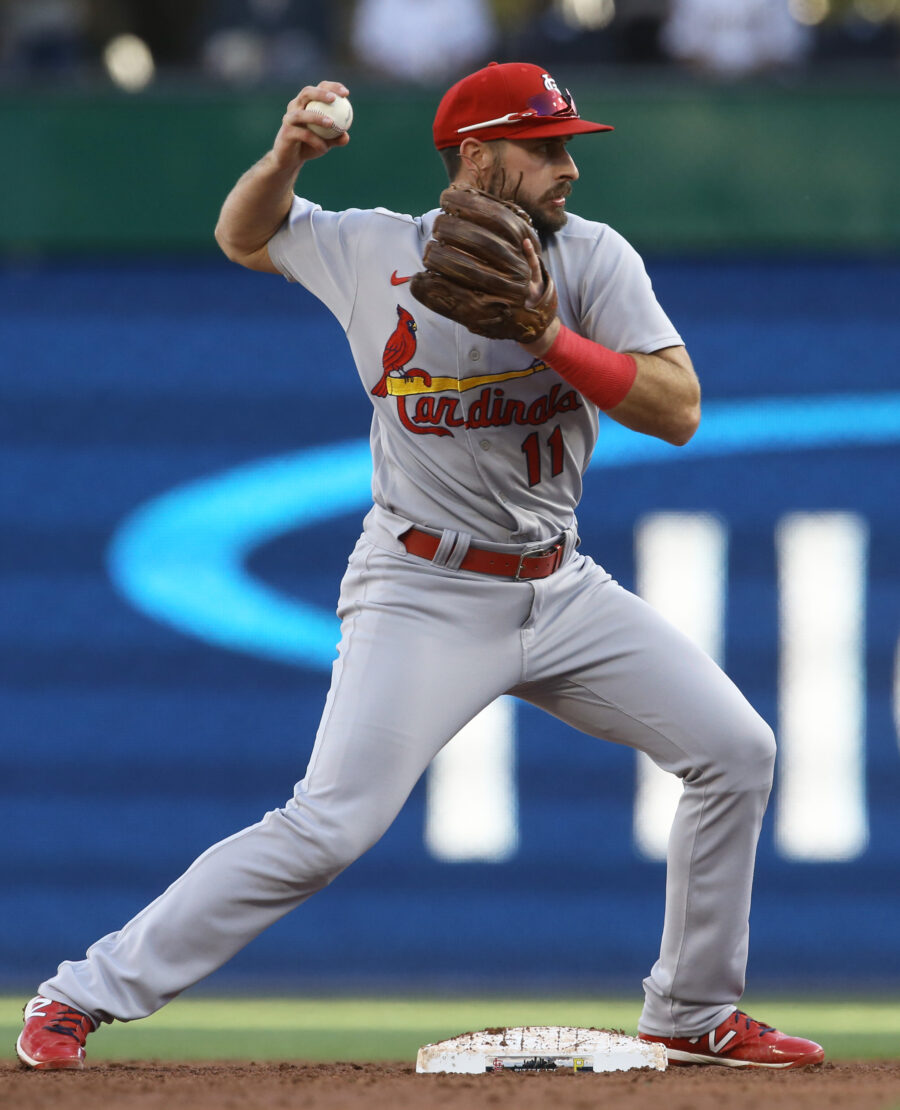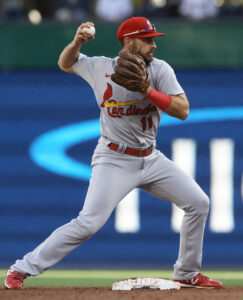 Signing the 30-year-old DeJong is a clear buy-low move for the Sox, as he has struggled badly in recent seasons. He had an incredible debut with the Cardinals in 2017, hitting 25 home runs in his first 108 major league games. His 28% strikeout rate and 4.7% walk rate were not great, but his overall line of .285/.325/.532 translated to a wRC+ of 123.
The Cards made a bet that DeJong could be their shortstop for many years to come, signing him to a six-year, $26MM extension prior to 2018. Unfortunately for them, DeJong's production slid downhill from the moment that deal was signed. His wRC+ dropped to 103 in 2018, then 101, 87, 84 and 54 through 2022.
In 2023, he seemed to get back on track somewhat. Through 81 games for the Cards, he hit 13 home runs and slashed .233/.297/.412 for a wRC+ of 94. Though he was still below the league average hitter, that kind of production for a strong defensive shortstop was still welcome, and an obvious boost from his previous nosedive.
However, the Cards flipped him to the Blue Jays prior to the deadline, which was the start of another frustrating run for him. The Jays had recently lost Bo Bichette to the injured list and tried to use DeJong to fill the gap, but the move to Toronto didn't go well, to put it mildly. DeJong hit .068/.068/.068 in his 44 plate appearances, striking out in 40.9% of them without drawing a walk. Once Bichette was reinstated from the injured list, the Jays designated him for assignment and eventually released him. The Giants took a shot on him but he continued to struggle, hitting .184/.180/.286 for that club, striking out at a 32% clip and not drawing a walk for them either. He was released again near the end of September.
The White Sox just moved on from a different shortstop who also endured an awful season in 2023. Tim Anderson had been an above-average hitter from 2019 to 2022 but hit just one home run this past year while batting .245/.286/.296 overall. His wRC+ of 60 was the worst such number from any qualified hitter for the year. The Sox could have retained Anderson via a $14MM buyout and hoped for a bounceback but decided to move on, declining that option.
A couple of weeks ago, general manager Chris Getz said the club would be looking for a veteran with good defense to take over for Anderson, ideally on a short-term deal to bridge the gap to prospect Colson Montgomery. DeJong certainly fits the bill there, having racked up 41 Defensive Runs Saved, four Outs Above Average and earned a grade of 30.5 from Ultimate Zone Rating in his career. He has shown some offensive potential in the past but the recent results have been grisly.
Perhaps the club will only keep DeJong around until the job is wrested away from him, as Montgomery is considered one of the top prospects in the league. He's currently listed #14 overall at Baseball America, #12 at FanGraphs and #17 at MLB Pipeline, while midseason updates saw him get the #21 spot from Keith Law of The Athletic and #2 from ESPN. Montgomery hit .287/.455/.484 in the minors this year, posting matching strikeout and walk rates of 19%. He finished the year at Double-A and then went to the Arizona Fall League for a bit more action.
Montgomery is still young, turning 22 in February, and has yet to reach Triple-A. But it's possible he's not too far away and DeJong may just be a placeholder. The Sox don't have an obvious solution at second base either, so perhaps DeJong could move across the bag if he is in decent form, but it's also possible the club could move on if the guarantee isn't especially burdensome.
Jon Heyman of the New York Post first reported the White Sox and DeJong were nearing a major league deal. Mark Feinsand of MLB.com first confirmed a deal was in place. Bob Nightengale of USA Today specified it was a one-year contract, and Heyman first reported the terms — which were subsequently publicly confirmed by the club.