When the Blue Jays signed designated hitter Kendrys Morales to a three-year, $33MM contract last week, it appeared free agent Edwin Encarnacion's illustrious tenure with the franchise was all but over. Encarnacion is coming off back-to-back campaigns in which he spent more time at DH than first base, after all, and the soon-to-be 34-year-old will likely need to continue as a bat-first option as he keeps aging.
[RELATED: Encarnacion's Free Agent Profile]
Although having two expensive DH types on a roster isn't ideal, the Blue Jays are nonetheless interested in re-signing Encarnacion, FanRag's Jon Heyman reported earlier this week. General manager Ross Atkins indicated after signing Morales that he could see a "good deal" of time in the field, which has been a rare occurrence over the past couple seasons, and that would seem to open the door to the possibility of him and Encarnacion coexisting.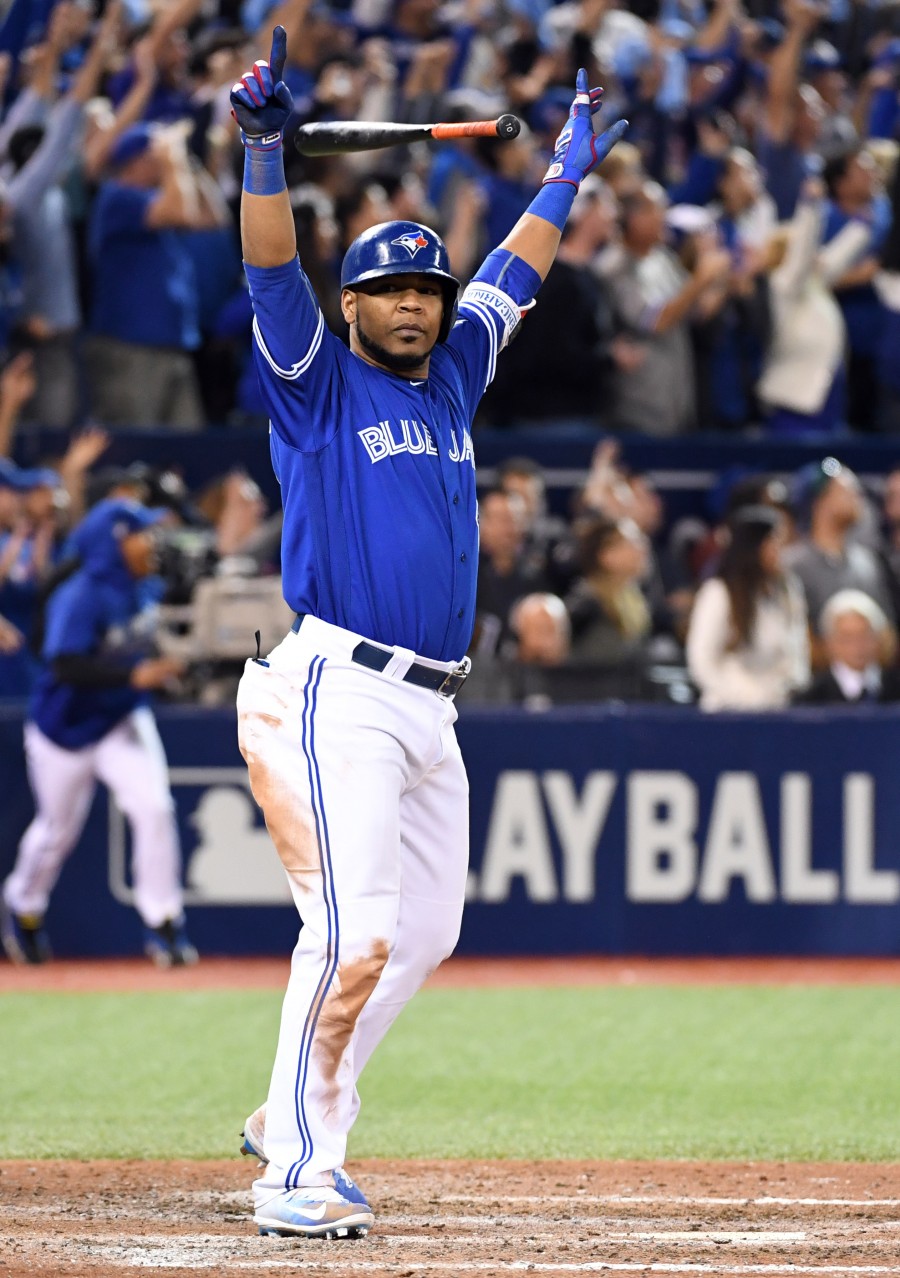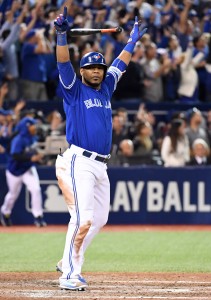 If necessary, the Blue Jays appear prepared to adjust to having Morales and Encarnacion divvy up time between DH and first, but it'll obviously be a moot point if they're unable to re-sign the latter. Before Toronto locked up Morales, it made a four-year offer in the neighborhood of $80MM to Encarnacion, who unsurprisingly rejected it.  As arguably the premier hitter on the open market, Encarnacion seems like a shoo-in to exceed that dollar figure. MLBTR projects a $92MM deal for Encarnacion, though an accord worth upward of $100MM doesn't seem out of the question with the the Yankees, Red Sox, Rangers, Astros and some National League teams reportedly chasing him.
Encarnacion has been a spectacular hitter since his 2012 breakout, having slashed .272/.367/.544 in 3,133 plate appearances. He also ranks second in the majors in home runs (193) and third in ISO (.273) over that five-year span, and has further impressed with a 12.5 percent walk rate against a 15.1 percent strikeout mark. Encarnacion is now coming off a year in which he hit a career-high-tying 42 homers and appeared in a personal-best 160 regular-season games, but his still-excellent .263/.357/.529 slash stands as his least productive line during his half-decade run as an elite offensive weapon.
Despite his tremendous output over the past several seasons, the fact that Encarnacion's an aging, one-dimensional player could significantly weaken his value in the coming years and make his deal an albatross down the line, as both Dave Cameron and Craig Edwards of FanGraphs wrote earlier this month. The Blue Jays' front office is likely mindful of the risks that would accompany re-signing Encarnacion, though losing him and replacing him with the likes of Morales and first baseman Justin Smoak (and perhaps an outside acquisition) would probably damage the team's short-term chances on the heels of back-to-back playoff seasons.
With Encarnacion having rejected a qualifying offer from the Blue Jays, they'll receive a first-round pick if he signs elsewhere, so they're in position to walk away with a potentially useful long-term asset if the slugger departs. The question is: Will he leave Toronto?
(Poll link for Trade Rumors App users)
Photo courtesy of USA Today Sports Images.