Pirates right-hander Chris Archer has been among the most prominent major leaguers in the news this week. Archer just underwent thoracic outlet syndrome surgery, meaning he won't pitch until at least 2021. It also means his tenure could be done in Pittsburgh, which will have to decide between an $11MM club option and a $250K buyout next winter.
Archer's surgery came as the latest disastrous development during his time with the Pirates, who made an ill-fated trade with the Rays to acquire him in July 2018. For the sake of Pirates fans, who have witnessed Archer struggle mightily in their favorite team's uniform and have seen two of the players their club gave up flourish as Rays, we're not going to recap that trade for the umpteenth time. But we are going to look back at other trades involving Archer. Long before he became a Pirate, Archer was part of a couple other notable deals.
First off, Archer entered the pros as a 17-year-old and a fifth-round pick of the Indians in 2006. Archer struggled to prevent runs as part of the Indians' system through 2008, and after that season, the club traded him, righty Jeff Stevens and lefty John Gaub to the Cubs for infielder/outfielder Mark DeRosa. Cleveland didn't get a full season out of DeRosa, whom the team flipped to the Cardinals in June 2009 after he batted a solid .270/.342/.457 in 314 plate appearances and 71 games as an Indian.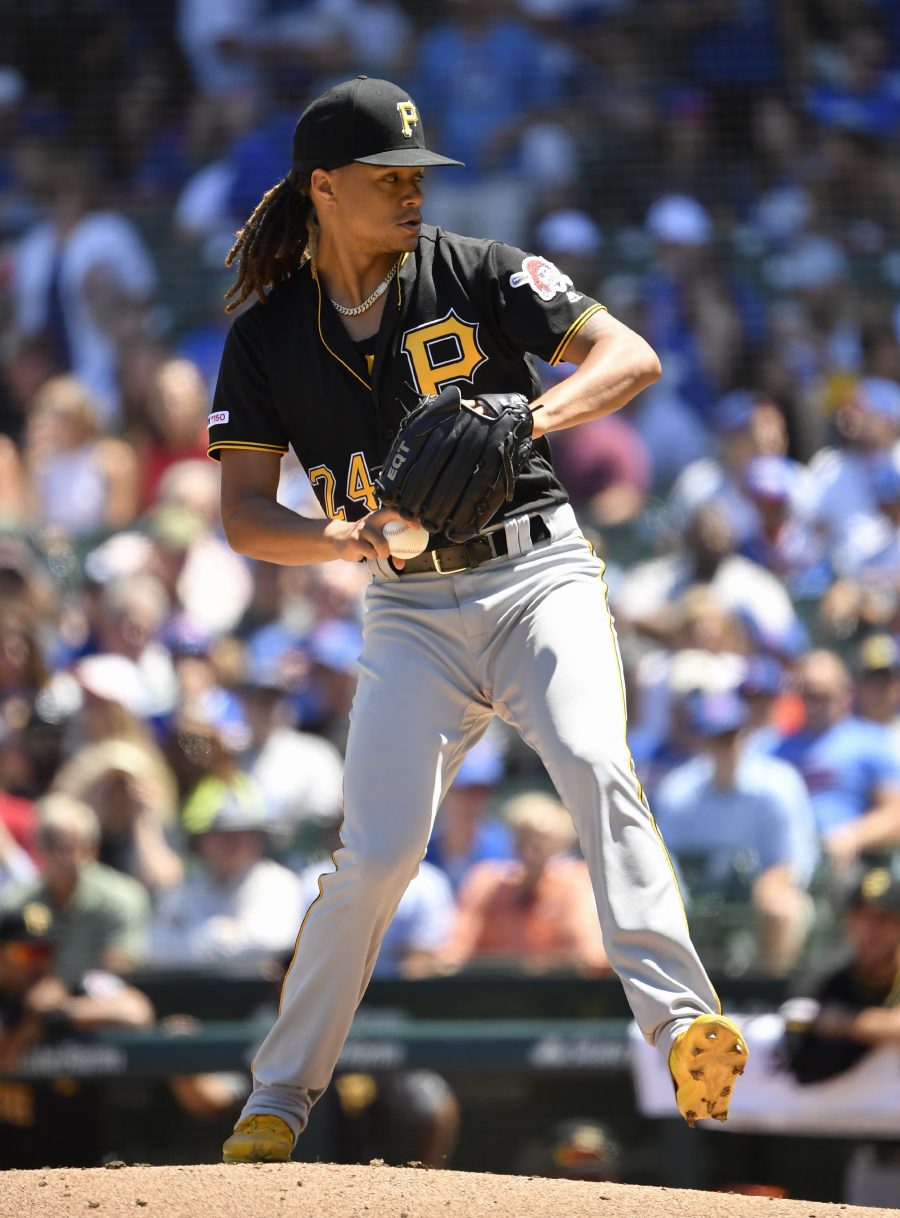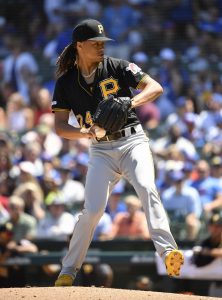 What of the Cubs' return for DeRosa? Stevens combined for 37 1/3 innings of 6.27 ERA ball as a Cub from 2009-11. Gaub made even less of an impact in Chicago, with which he threw the only 2 2/3 innings of his career in 2011. Archer never appeared in the majors with the organization, but he turned around his fortunes as a Cubs minor leaguer and began cracking top 100 prospects lists as a member of the franchise. Still, that wasn't enough for the Cubs to keep him.
After the 2010 season, when Archer topped out as Baseball America's 27th-best prospect, the Cubs dealt him to the Rays in a blockbuster. Along with Archer, the Cubs surrendered shortstop prospect Hak-Ju Lee, catcher Robinson Chirinos, and outfielders Sam Fuld and Brandon Guyer for righty Matt Garza, outfielder Fernando Perez and lefty Zac Rosscup.
The Cubs got nothing from Perez, who never appeared in the majors with them, and very little from Rosscup (he posted a 5.32 ERA over 47 1/3 frames and parts of four seasons in their uniform). On the other hand, Garza was effective in Chicago from 2011-13. Though the team failed to push for the playoffs during that stretch, Garza turned in 372 2/3 innings of 3.45 ERA pitching with 8.6 K/9 and 2.8 BB/9. However, as a non-contender in July 2013, Chicago sent Garza – a soon-to-be free agent – to Texas for third baseman Mike Olt and the righty trio of Carl Edwards Jr., Justin Grimm and Neil Ramirez.
As for the Rays' return, Lee never made it to MLB, even though he was a highly regarded prospect in his younger days. He's now playing with the Samsung Lions of the Korea Baseball Organization. Chirinos has evolved into a fine offensive catcher, though he only took 60 plate appearances with the Rays in 2011 before they traded him to the Rangers two years later. Fuld played from 2011-13 in Tampa Bay, where he batted .230/.301/.326 in 653 attempts. Guyer appeared with the Rays in parts of four seasons from '11-15 and slashed .255/.341/.396 over 978 PA.
While none of Lee, Chirinos, Fuld or Guyer offered especially valuable production as Rays, Archer thrived. He piled up 177 starts and amassed 1,063 innings of 3.69 ERA/3.48 FIP ball with 9.7 K/9 and 2.94 BB/9 as part of the team from 2011-18, during which he earned two All-Star nods and signed the six-year, $25.5MM extension he's still playing under.
Many have been tough on Archer on account of what has been a rough run in Pittsburgh, but he's the same player who once made the Rays look like geniuses for adding him. That makes his recent fall from grace all the more surprising, and it's anyone's guess whether a rebound will be in store in the wake of TOS surgery.
Photo courtesy of USA Today Sports Images.