Less than three months after their first-round playoff defeat to the Marlins, the Cubs traded second place NL Cy Young finisher Yu Darvish to the Padres.  This occurred after the Cubs won their division with a .567 winning percentage, which would have extrapolated to about 92 wins in a full season.  I looked back through the last 20 years, and this has never been done: winning teams simply do not trade top-2 Cy Young finishers.
As you might expect, teams prefer not to trade top-2 Cy Young finishers at all.  In the past 20 years, it's only been done twice in the offseason: the Mets traded 38-year-old R.A. Dickey to the Blue Jays after the 2012 season, and the Diamondbacks dealt 41-year-old Randy Johnson to the Yankees after Arizona's abysmal 2004 campaign.  Let's see if the more recent Dickey trade bears any similarities to what the Cubs did.
December 17, 2012: Mets trade Cy Young winner R.A. Dickey with Mike Nickeas and Josh Thole to the Blue Jays for Noah Syndergaard, Travis d'Arnaud, John Buck, and Wuilmer Becerra.
The 2012 Mets finished with a 74-88 record, good for fourth place in the NL East.  Dickey, a knuckleballer, had quietly signed a minor league deal with the Mets after an uninspiring 2009 season out of the Twins' bullpen.  He flourished in the Mets' rotation, finding another gear in 2012 en route to a 2.73 ERA over 233 2/3 innings.  That effort resulted in 20 wins and the Cy Young award for the 38-year-old.  At that point, the Mets had one year of control left on Dickey at an affordable $5MM.
Dickey hoped to stay longer.  In May of his Cy Young-winning season, he told Mike Puma of the New York Post, "I like it here and I want to be here. I feel like the team is moving in the right direction, and I want to be a part of the solution. Now it's up to them. If I'm in those plans, [addressing the contract] is one way to make it known."  As late as September of 2012, GM Sandy Alderson spoke of his intent to retain Dickey as well as David Wright long-term.  They were the clear bright spots on the 2012 team.  By November, however, a significant gap had emerged in contract talks between the Mets and Dickey, with the righty reportedly seeking a two-year extension worth $26MM.
Once the Mets succeeded in locking up Wright, the PR hit of potentially trading Dickey diminished, and the trade rumors began in earnest.  In 2021, the Cubs' nod to the negative PR of the departures of Darvish and Theo Epstein, among others, seems to be the nostalgia signing of Jake Arrieta.  Not quite on par with the Wright extension, though the Cubs do have Anthony Rizzo, Javy Baez, and Kris Bryant as extension candidates given their impending free agency.
The Mets reportedly discussed Dickey with eight different teams at the Nashville Winter Meetings in 2012, ultimately reaching an agreement with the Blue Jays pending a contract extension for the pitcher.  The Jays hammered out a two-year, $25MM deal – only $5MM more than the Mets had offered – and the deal was done.  Alderson explained the Mets' approach:
"One of the reasons the negotiations were prolonged is we began to see forces of supply and demand at work, frankly.  On the one hand, we saw the value of starting pitching go up in terms of compensation. At the same time, we saw the supply start to go down in terms of availability. And so because we were proceeding on two tracks, at some point we had to wait and see what the value might be."
Much like the 2021 Cubs after trading Darvish, Alderson talked about how the Mets weren't giving up on the 2013 season, saying, "No. 1, we have made this trade, and we feel a number of the players that we've acquired — John Buck, certainly — and probably Travis d'Arnaud will make contributions in 2013.  We can't quantify those at the moment. But we do have expectations about that. In addition, there's a lot of time between now and when we report to spring training. So we do expect to do some other things. We do expect to acquire some other players. We recognize we have holes to fill — that we may have created a hole in our rotation, but we will address those. We certainly are not punting on 2013."
What were those "other things?"  The rest of the Mets' offseason consisted of signing Shaun Marcum for $4MM and adding some veterans on minor league deals.  I didn't expect much from the 2013 Mets, writing, "The Mets have been a sleeping giant under the Alderson regime, parting ways with their best veterans other than Wright, avoiding free agency, and allowing their attendance to slip to 17th in MLB. A decent rotation won't be enough to overcome the team's gaping holes in 2013, but perhaps the season will provide a sneak preview for the Mets' return to relevance in the coming years."  The Mets wound up treading water in 2013, putting up the same 74 wins they had in 2012.
Then-Blue Jays GM Alex Anthopolous talked about the Mets' leverage in the negotiations:
"Sandy clearly had the option to sign the player back. Everyone knew that. That was made aware. And the player wanted to stay.  I think Sandy, when d'Arnaud was on the table, he was probably on the table for 10 days. And it really didn't move anywhere. There was no traction. There was no dialogue. It just was not enough from his standpoint, as much as we valued Travis."  Anthopoulos would go on to tell reporters that Syndergaard was the last player the Mets insisted on acquiring.
Having recently added Jose Reyes, Josh Johnson, and Mark Buehrle in a blockbuster deal with the Marlins, Anthopoulos pulled the trigger on Dickey and gave up two major prospects in d'Arnaud and Syndergaard.  How were the prospects perceived at the time?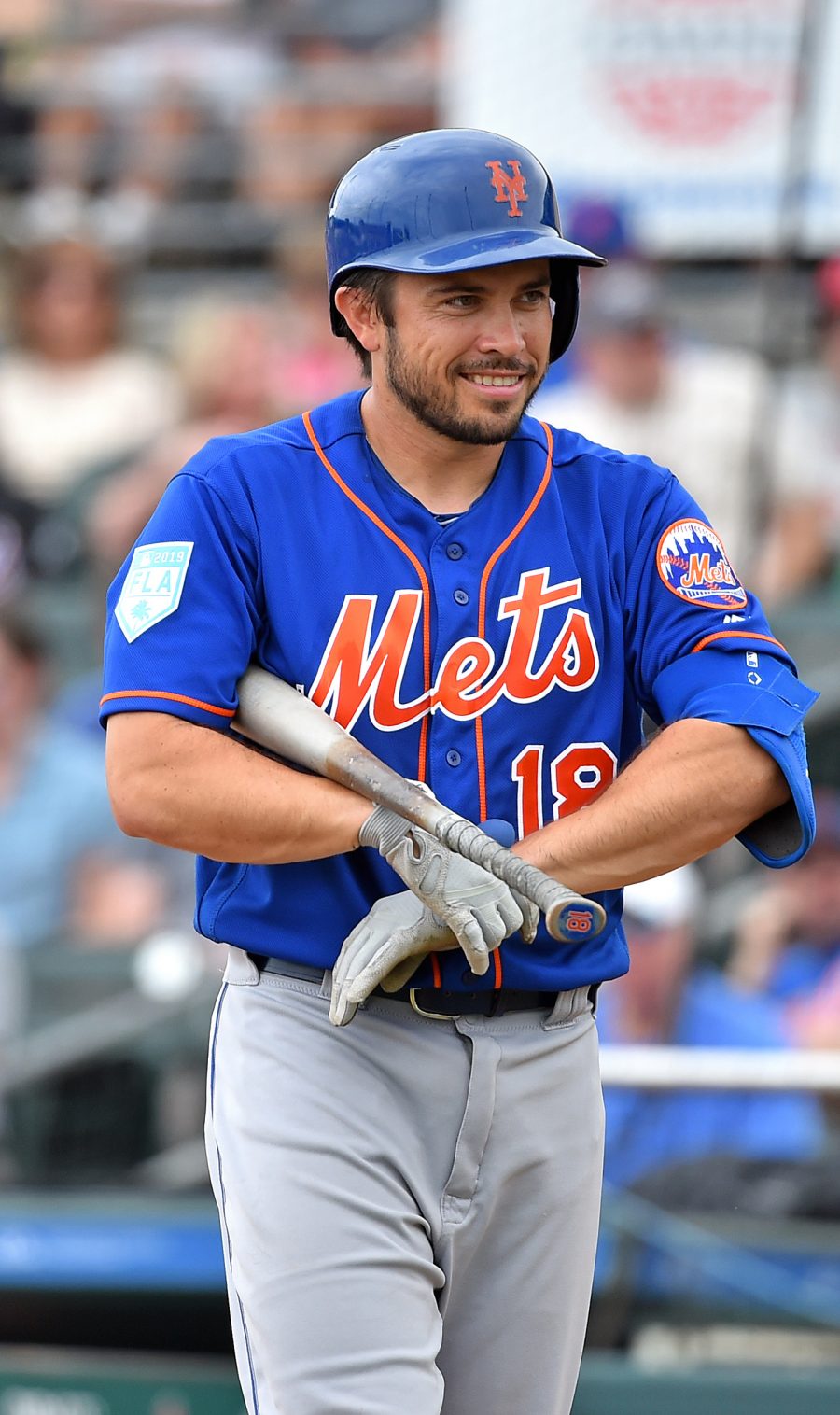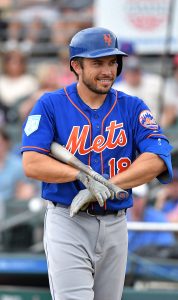 In d'Arnaud, the Mets landed an MLB-ready prospect ranked 23rd in baseball in early 2013, according to Baseball America.  It would be similar to acquiring Luis Patiño in the present day, who happens to be the main piece the Padres sent to the Rays for Blake Snell last December.  Baseball America slapped a 60 grade on d'Arnaud at the time, generally assigned to "first-division regulars."  D'Arnaud was said to have the ability to become an All-Star catcher, "if he can stay healthy."
Though d'Arnaud played well in 2014-15, accumulating 6.2 WAR over 175 games, his Mets career was mostly marked by a litany of injuries, and he was released in May 2019.  D'Arnaud has had a resurgence since then, with a 120 wRC+ over 550 plate appearances.  He took home his first Silver Slugger award with the 2020 Braves and is entering the last year of a two-year, $16MM free agent contract.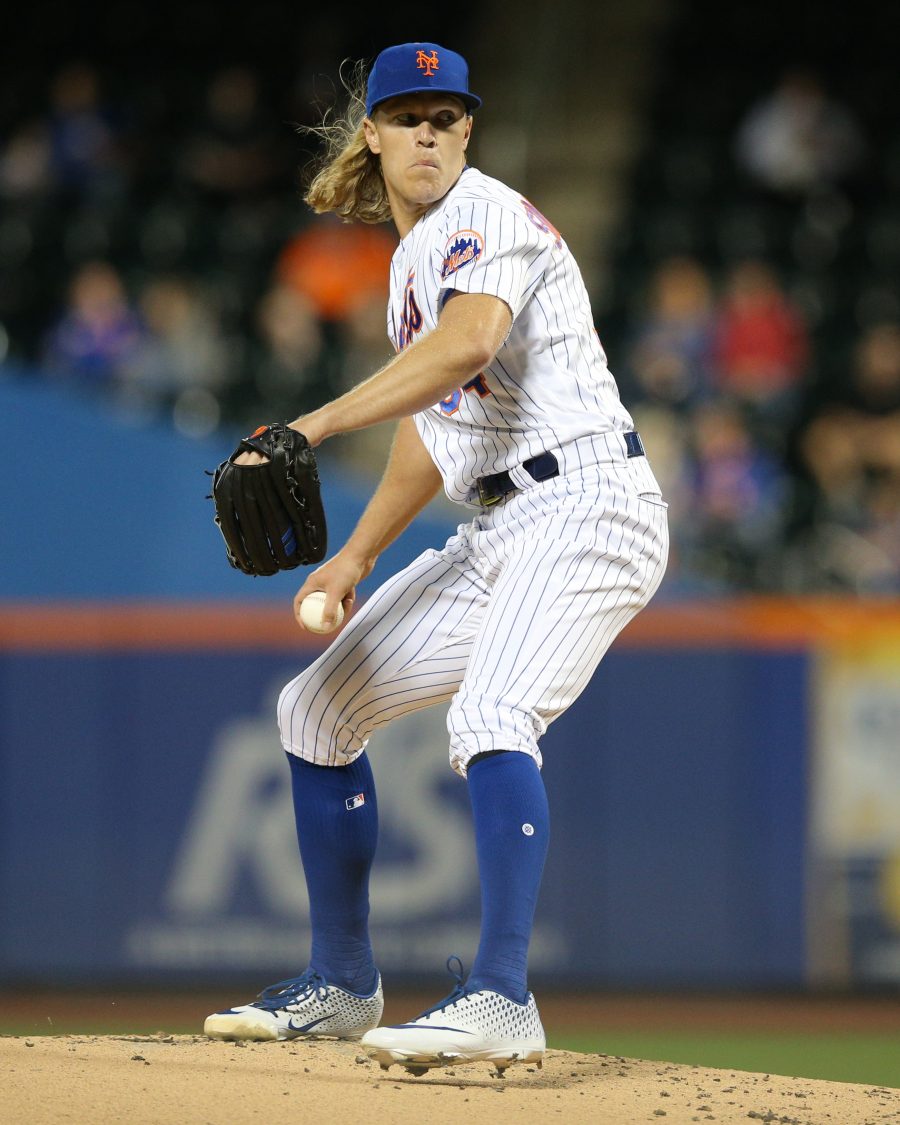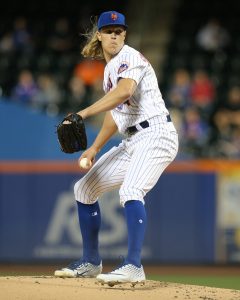 Syndergaard, meanwhile, landed 54th on BA's top 100 back in 2013.  He, too, was assigned a 60 grade, with "the ceiling of a frontline starter."  Syndergaard, who had been drafted out of high school, was a 20-year-old who had yet to pitch above low-A, but he was considered a polished pitcher at the time.  He ascended quickly to top-15 prospect status, reaching the Majors in 2015 and finishing fourth in the Rookie of the Year voting.  He pitched well for the Mets in their 2015 run to the World Series and finished eighth in the 2016 NL Cy Young voting.
Though Syndergaard missed most of the 2017 season with a lat injury and all of 2020 due to Tommy John surgery, he's tallied 18.8 WAR for the Mets and should be a factor in 2021 before becoming eligible for free agency.
While Buck and Becerra didn't pan out for the Mets and d'Arnaud fell short of expectations, the acquisition of Syndergaard alone made the Dickey trade a resounding success for the Mets and Alderson.  The chances of the Cubs having landed a player of Syndergaard's caliber in the Darvish deal are remote, but we'll have to check back in five years or so.
With Dickey seeking a reasonable two-year extension, a suitor could have expected to control him for three years in total, which is what the Blue Jays wound up getting.  Dickey would only need to be paid $30MM over the three-year term, in an offseason where Zack Greinke landed a six-year, $147MM contract and Anibal Sanchez signed for five years and $80MM.  Dickey would be paid just 40% of the AAV the market's top pitcher received in free agency, on a much shorter term.  In 2021, Trevor Bauer signed for three years and $102MM, an average annual value of $34MM.  With the Cubs picking up $3MM of Darvish's tab, the Padres got him for $59MM over three years – a $19.67MM AAV that is about 58% of Bauer's.  Bauer's contract could easily become $85MM over two years assuming he opts out of the final year, however, and then Darvish's AAV would be about 46% of Bauer's.
It's not a perfect parallel, and both Dickey and Darvish came with some risks, but it's fair to say the Cubs weren't offering quite the same payroll-friendly ace the Mets were – especially with teams reeling from the pandemic.  The Cubs surely would have upped their return had they been willing to include more cash or take on a bad contract.  Talent-wise, Dickey was a 38-year-old knuckleballer who had never shown strikeout potential prior to 2012.  Darvish, on the other hand, made four All-Star teams prior to 2020 and consistently rates among the top strikeout pitchers in the game.  Darvish seems more likely to deliver ace-caliber seasons for his new team than Dickey was, though he poses a greater health risk.  As it turned out, Dickey never reached 2 WAR in any of his four seasons with the Blue Jays.
Like the Mets in 2012, the Cubs didn't have any real urgency to make a deal this offseason, and should have held out unless they were bowled over.  The Padres had already traded the aforementioned Patiño, the game's #23 prospect, but still had prospects ranked #10, #11, #36, #76, and #85.  The Cubs received none of them.  Though the Cubs threw in a credible backup catcher in Victor Caratini, their return was one year of righty Zach Davies, plus prospects Reginald Preciado, Owen Caissie, Ismael Mena,  and Yeison Santana.  None of the four prospects are near the Majors, and all of them received 45 grades from MLB.com.  Santana, who recently turned 20, is the oldest of the bunch.  We'll let future Hall of Famer Clayton Kershaw take it from here, in his interview with Jorge Castillo of the L.A. Times:
"There's a lot of smart guys in front offices. Figure something out that's easier to do than trading away a [star]. Just, for example, a potential Cy Young [Award winner] in [Yu] Darvish, who has been one of the top five pitchers in baseball for a year and a half, for prospects that could potentially be good but they're 17, 18 years old. And [Zach] Davies is a great pitcher, but to me, that's just not . . . For the Chicago Cubs to do that, it's not good. It's just not good."
Kershaw would know.  He's finished in the top two for Cy Young voting five times, and his big-market employer never entertained trading him immediately thereafter.
So then, why do the deal if you're the Cubs?  A mandate from ownership to reduce payroll is the likely answer, as the Cubs removed $59MM of Darvish's $62MM commitment from the books.  Darvish carries a $21MM CBT payroll hit for 2021, yet the Cubs added $31.33MM back to the payroll in Davies, Joc Pederson, Jake Arrieta, Andrew Chafin, Trevor Williams, Jake Marisnick, Austin Romine, Jonathan Holder, and Kohl Stewart.  The new acquisitions project to 6.1 WAR, while Darvish projects for 3.8 by himself.  This sequence of moves represents a clear step back, as the Cubs could have easily kept Darvish's 3.8 WAR out of one roster spot, while adding all the same supplementary help aside from Davies.
The 2021 Cubs currently carry a CBT payroll of about $170MM, more than $45MM shy of where they sat last year.  They project as roughly a .500 team, and fit in well in a division where most of the teams aren't really pushing for the title.