DECEMBER 16: The Giants have officially the signing of Manaea.
DECEMBER 12: Lefty Sean Manaea and the Giants have agreed to a two-year, $25MM deal with an opt-out after the 2023 season, according to Jon Heyman of the New York Post. Manaea is represented by the Boras Corporation.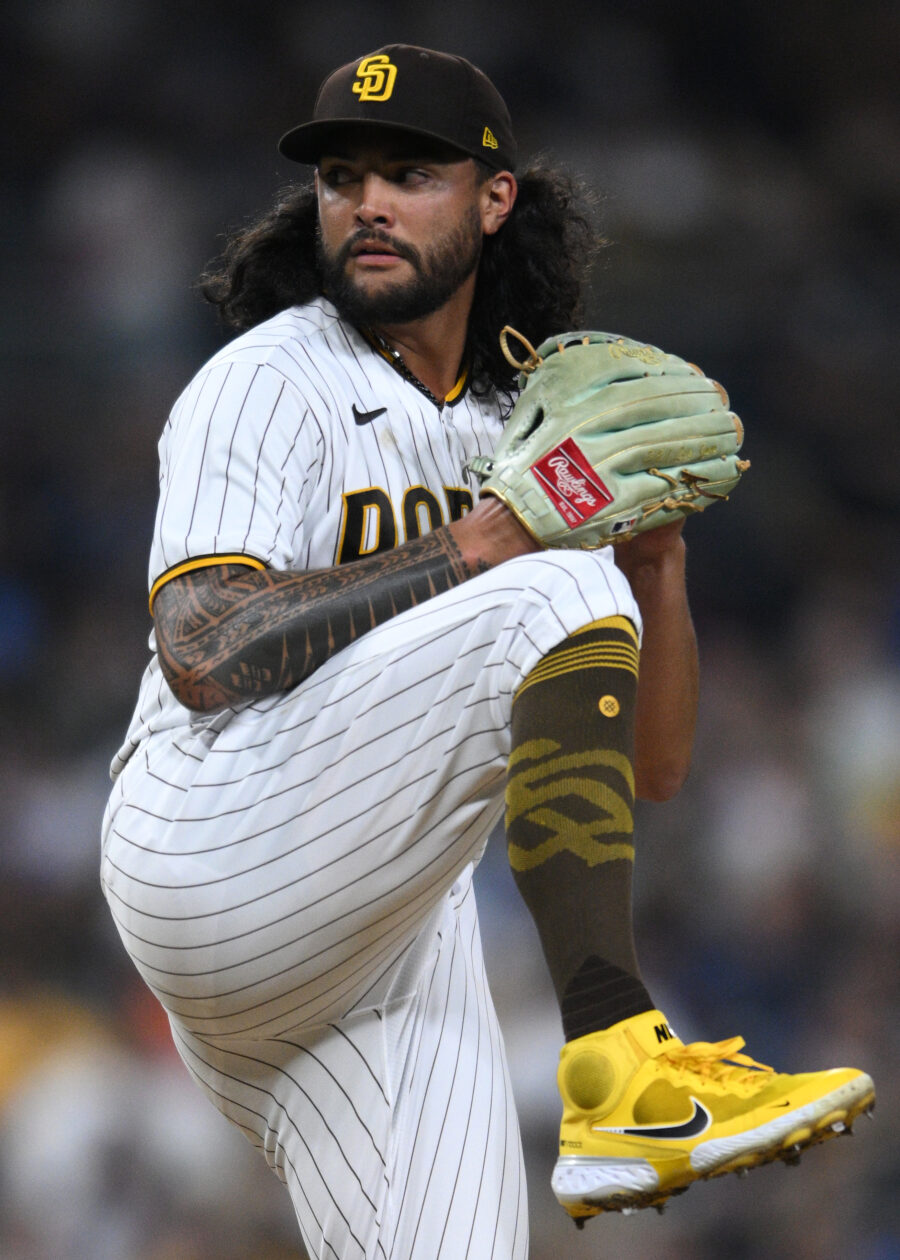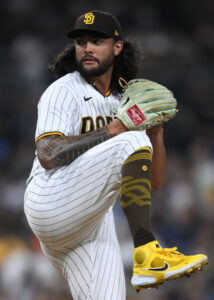 The deal marks a return to the Bay Area for the 30-year-old Manaea, who was traded from Kansas City to Oakland as a prospect at the 2015 trade deadline as part of the Ben Zobrist deal. Manaea debuted for the A's the following year and was a steady presence in their rotation throughout his six seasons in Oakland, though he did miss most of the 2019 season after undergoing shoulder surgery.
Still, with both his career ERA (3.86) and FIP (3.96) under 4.00, Manaea was a fairly attractive arm to teams searching for rotation help after the lockout ended this spring, and so the A's shipped him to San Diego along with relief prospect Aaron Holiday to acquire prospects Euribiel Angeles and Adrian Martinez. Things didn't go so well for Manaea in San Diego, however, as he struggled in 2022, posting an unsightly 4.96 ERA (75 ERA+) in 158 innings that his 4.53 FIP only slightly improves upon.
That rough platform season is likely why Manaea was available to San Francisco, who showed interest in him during last week's Winter Meetings, at such a low price compared to what we've seen from the rest of the mid-rotation market. It's of course possible that Manaea eschewed a larger guarantee in order to secure a chance to test the market again next offseason, hoping to see his results improve in 2023.
In that regard, the deal is similar to the one the Giants signed Carlos Rodon to last offseason, albeit at a much lower AAV of just $12.5MM compared to Rodon's $22MM. Manaea may prove to be Rodon's replacement in a rotation that includes Logan Webb, Alex Cobb, Alex Wood, and Anthony DeSclafani, should Rodon ultimately sign elsewhere this offseason. Rodon is known to be seeking a seven-year deal this offseason, with the Cardinals and Yankees among those interested.
While it seems unlikely Manaea can imitate Rodon's sterling 2022 production in 2023, there's still reason to believe that Manaea can bounce back from his difficult 2022 in the coming season. His strikeout and walk rates of 23.2% and 7.5%, respectively, are roughly in line with his career norms and were actually slightly above league average last year according to Baseball Savant. And for the season's first three months, Manaea's numbers were right in line with his career marks. Through the end of June, he'd posted a 3.92 ERA and 3.76 FIP with a 25.8% strikeout rate and 9% walk rate. Over the final three months of the season, however, Manaea was rocked for an ERA just over 6.00, with a huge portion of the damage coming in a pair of eight-run drubbings at Dodger Stadium.
Manaea's biggest problem in 2022 was the long ball, as he allowed a whopping 1.65 home runs per nine innings that doubtlessly contributed to his strand rate of just 67.5% — his lowest in any full season of his career. Moving his home games Oracle Park, one of the most difficult ballparks in the majors for home run hitters, should aid Manaea in his bid to return to form in 2023. If Manaea can post a season more in line with his 2021 performance, where he posted a 3.91 ERA/3.66 FIP in his 179 1/3 innings of work, he'll justify the investment from San Francisco and be in line for a larger deal, more in line with the four-year, $52MM guarantee MLBTR predicted for him this offseason.
With their starting five for 2023 likely set barring another surprise addition, the Giants seem primed to turn their attention to the lineup, which largely struggled in 2022 with the exception of All-Star Joc Pederson, who returned to the Giants by accepting a qualifying offer early in the offseason. San Francisco already added Mitch Haniger but is rumored to be interested in adding a second outfielder, even after missing on pursuits of Aaron Judge, Brandon Nimmo, and Cody Bellinger.
The Giants are also are expected to address an infield that lost Brandon Belt and Evan Longoria to free agency this offseason, while suffering a considerable step back from shortstop Brandon Crawford after his resurgent 2021 season. The Giants reportedly have Carlos Correa as their top option in the free agent shortstop market, with the Twins and Cubs representing possible competition for Correa's services. San Francisco also seems likely to look to upgrade their relief corps for next season. Earlier, they were rumored to have interest in pairing Kenley Jansen, who signed with the Red Sox, with Camilo Doval at the back of their bullpen, so a pursuit of another back-end bullpen option like Taylor Rogers seems feasible.