Left-hander Barry Zito officially announced his retirement from baseball today in an honest, insightful column for the Players Tribune. The 37-year-old spent his entire 15-year Major League career in the Bay Area, suiting up only for the Athletics and Giants.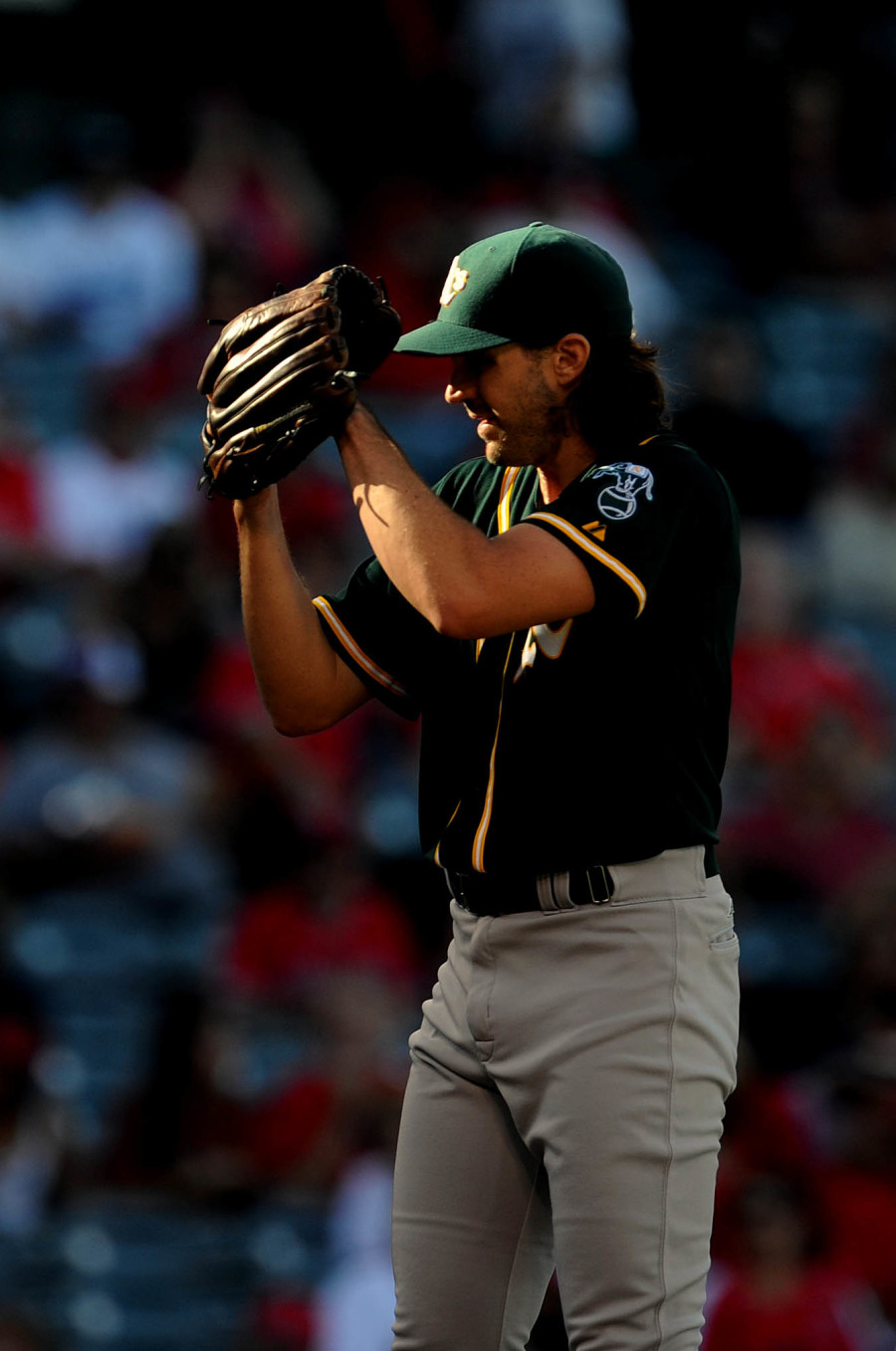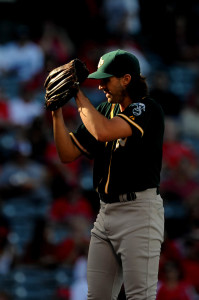 Zito debuted with Oakland as a 22-year-old in 2000 just barely one year after being selected ninth overall in the 1999 draft. His rookie season yielded 92 2/3 innings of a 2.72 ERA and a sixth-place finish in the American League Rookie of the Year voting. Over the next several seasons, Zito would use his signature curveball to establish himself as one of Oakland's "Big Three" alongside fellow hurlers Tim Hudson and Mark Mulder — a formidable trio that kept Oakland in contention throughout much of the early 2000s. Zito took home AL Cy Young honors in 2002 with an excellent season that saw him post a 23-5 record to go along with a 2.75 ERA, 7.1 K/9 and 3.1 BB/9 in 229 1/3 innings of work. An absolute workhorse for the A's throughout his tenure there, Zito started 34 or 35 games each year from 2001-06 and averaged 223 innings per regular season in that time.
Following the 2006 season, Zito signed what was, at the time, one of the largest contracts in baseball history — a seven-year, $126MM contract with the Giants. As he explains in the column announcing today's decision, that move came with plenty of mixed emotions. Zito described his baseball career as being "full of euphoric highs and devastating lows," and many of the lows came in a 2008 season that saw him post a 5.15 ERA in 180 innings while leading the NL with 17 losses. Writes Zito:
The year 2008 was the toughest of my life so far. I was being told by strangers in public places just how terrible I was — my own fans in San Francisco yelling obscenities to my face while I was in the dugout. I even found myself ringing my mother at times because I was literally losing my mind and needed five minutes of solace with someone who understood me. But that year taught me something: If there was still a reason to smile at certain points throughout those painful days, and if everything I thought had defined me as a person was crumbling down and yet I was still standing, then maybe what I thought defined me truly did not. I came to realize that I was defining myself through my achievements on the field and through the opinions of other people. In reality, that was just the surface of who I really was.
Zito's tenure with the Giants was certainly less productive than his time with the A's, but he still contributed to World Series Championships in both 2010 and 2012. While it wasn't as the front-of-the-rotation type of arm he was early on in his career, Zito still delivered a 4.15 ERA in each season, logging 199 1/3 innings in 2010 and 184 2/3 innings in 2012. He also turned in a dominant effort with the Giants trailing the Cardinals 3-1 in the 2012 NLCS and, after San Francisco rallied back to take the series from St. Louis, he started Game 1 of the World Series. Zito took home a victory after 5 2/3 innings of one-run ball, which helped set the tone for a decisive sweep of the American League champion Tigers.
Zito returned to baseball — signing a minor league deal with Oakland — in 2015 after taking a year off in 2014. Though he spent the majority of the season pitching with Triple-A Nashville, Zito received a late-September call-up where he was given the opportunity to make the start against the Giants and his former teammate and "Big Three" member Hudson. (Hudson has also stated his intention to retire following the season.) The excellent gesture from a pair of non-contending clubs made for an emotional scene, with Mulder appearing as well. All three received a thunderous ovation from the Bay Area faithful — a fitting tribute to a group of players that made an unforgettable impact on baseball in that region.
All told, Zito will retire with a 165-143 record, a 4.04 ERA and 1885 strikeouts in 2576 2/3 innings at the Major League level. Baseball-Reference and Fangraphs value his career at 33.5 and 30.5 wins above replacement, respectively, and he earned more than $137MM in his playing career.
As he explained further in his column, Zito is "very excited to be a 'rookie' all over again" in the field of songwriting, and he looks forward to a seeing where his music career will take him. We at MLBTR congratulate Barry on an excellent, memorable career and wish him the best of luck in his new career path and in his post-playing days.
Photo courtesy of USA Today Sports Images.