Giants left-hander Jeremy Affeldt will retire after the 2015 season, the team announced today via press release.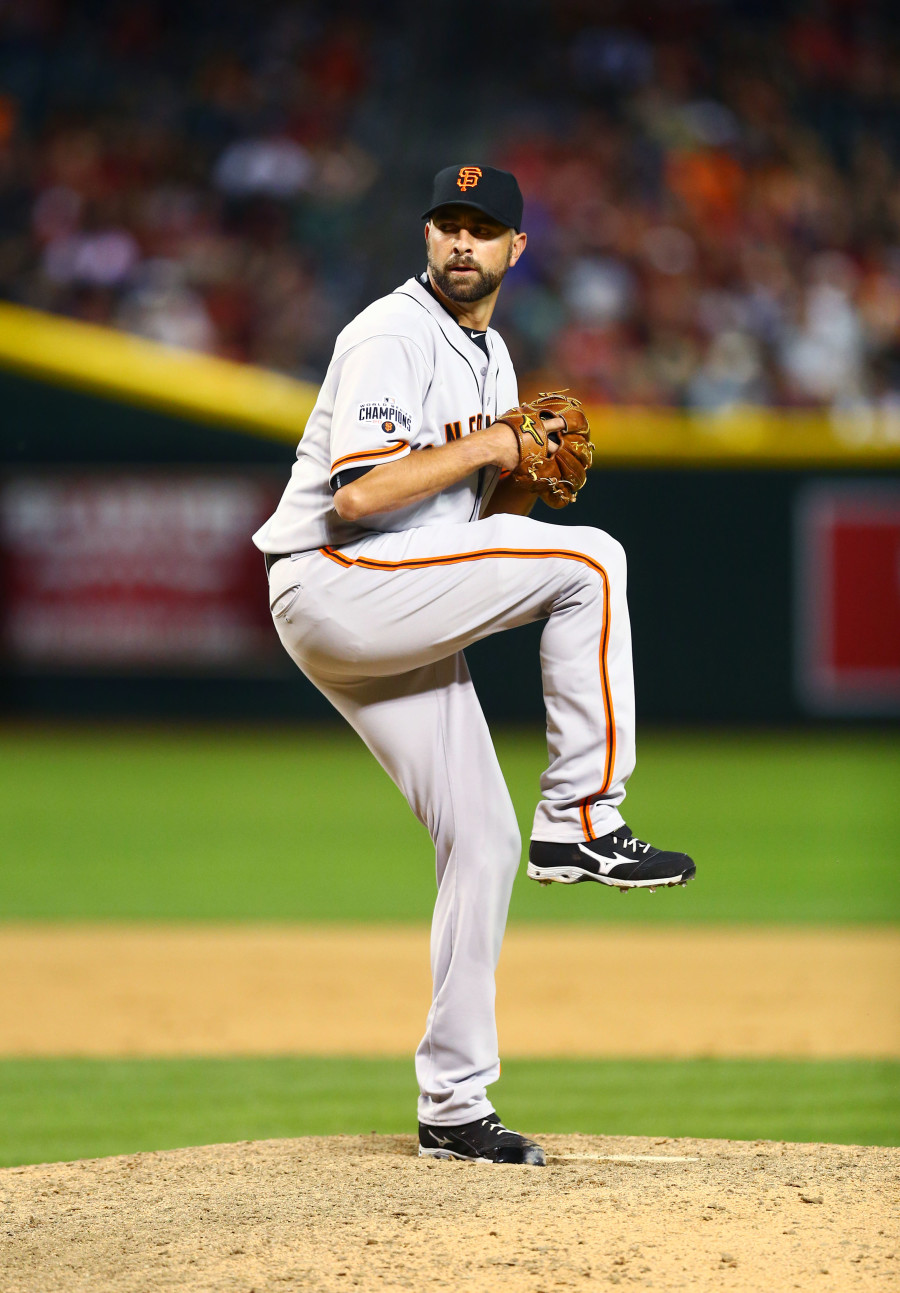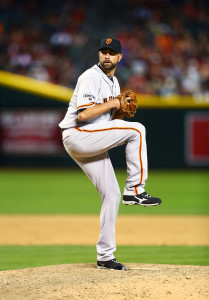 Affeldt, 36, has enjoyed a 14-year career at the Major League level, the past seven of which have come as a member of the Giants' bullpen. He's helped the team capture three World Series Championships in that time and recorded a 3.07 ERA with 7.3 K/9, 3.7 BB/9 and 10 saves in 360 1/3 innings.
Originally selected in the third round of the 1997 draft by the Royals, Affeldt debuted with Kansas City in 2002 as a 23-year-old and spent the next three seasons splitting time between the rotation and the bullpen. He was traded to the Rockies at the deadline in 2006, and though he struggled to a 6.91 ERA in his first 27 1/3 innings with Colorado, Affeldt went on to enjoy very strong seasons there in 2007-08. In that time, he worked to a 3.41 ERA in 137 1/3 innings of relief despite pitching roughly half of his games in one of MLB's most notorious hitters' havens.
All told, Affeldt logged 924 2/3 innings as a Major Leaguer, posting a 43-46 record to go along with 28 saves, 141 holds, a 3.97 ERA, 7.0 K/9, 3.9 BB/9 and a 52.4 percent ground-ball rate. In addition to his solid regular-season numbers, Affeldt was a postseason hero for the Giants, allowing just three runs over the course of 30 1/3 playoff innings. He was credited as the winning pitcher of the decisive Game 7 in last year's instant classic showdown with the Royals.
Affeldt signed three contracts with the Giants, the first of which was a two-year, $8MM pact. His strong performance under that deal led the Giants to sign him to a two-year, $9.25MM extension which contained a $5MM club option that was ultimately exercised. The last of his contracts, which he's currently wrapping up, was a three-year, $18MM free-agent deal signed in the 2012-13 offseason. All told, Affeldt has earned more than $42MM in his playing career, per Baseball-Reference, a very nice sum for a relief pitcher that was never consistently a closer but was long a rock-solid setup man. MLBTR wishes Affeldt and his family the best of luck and continued happiness in his post-playing days.
Photo courtesy of USA Today Sports Images.