Veteran right-hander Joba Chamberlain tells George A. King III of the New York Post that he won't pursue further opportunities to continue his playing career. Chamberlain, who tells King it's "time to be a dad," will walk away from the game after parts of 10 big league seasons to spend time with his young family.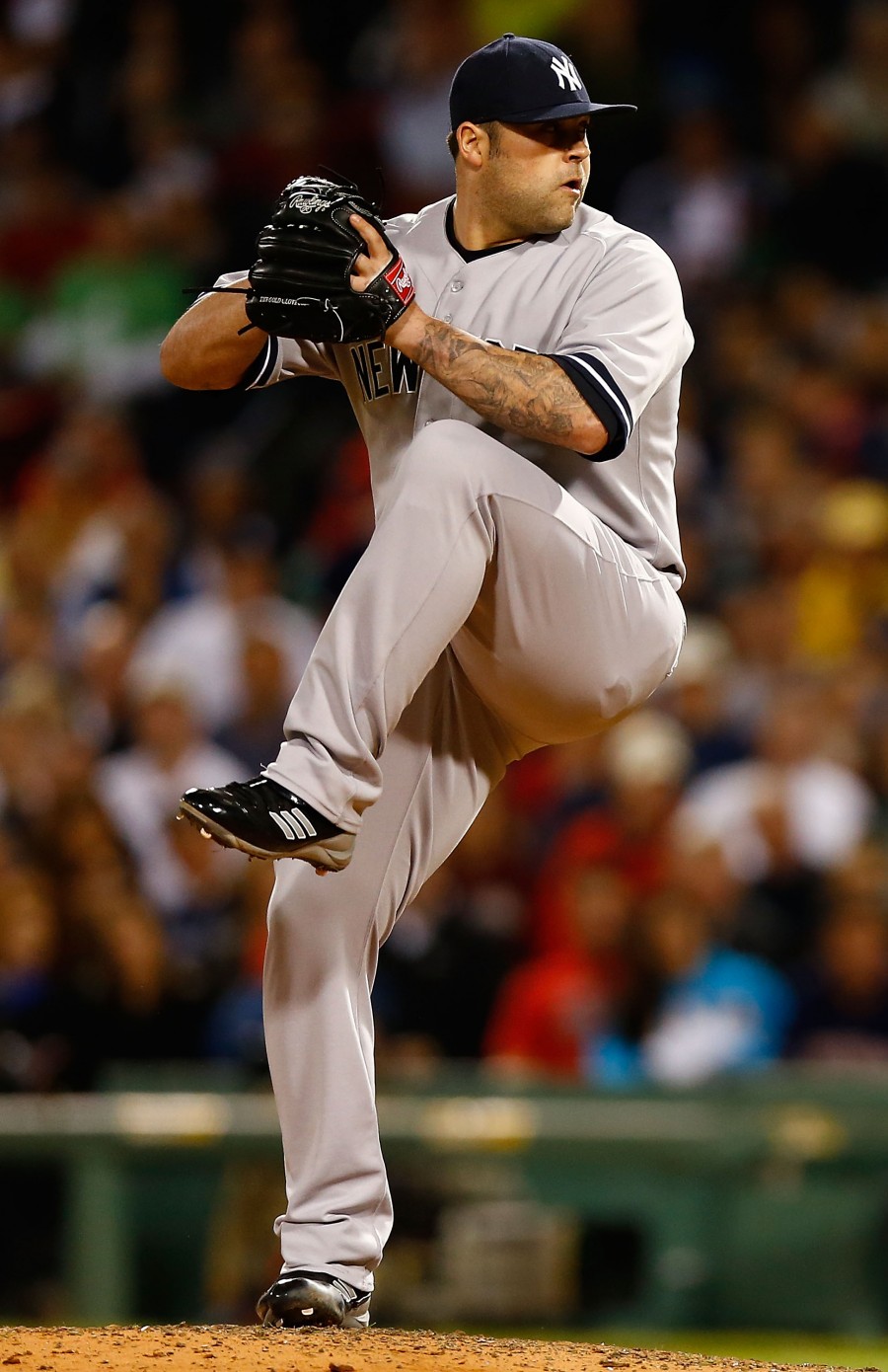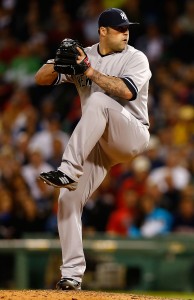 The 32-year-old Chamberlain was one of the game's top regarded prospects after the Yankees selected him with the 41st overall pick in the 2006 draft. The Nebraska product spent barely a year in the minor leagues before debuting with one of the more memorable stretches of dominance for any rookie pitcher in recent memory.
Chamberlain debuted with the Yankees on Aug. 7, 2007 and went on to reel off 16 brilliant innings with a 0.00 ERA to open his career. He was eventually scored upon with one unearned run and a lone earned run, but his rookie season ended with a comically dominant 0.38 ERA and a 34-to-6 K/BB ratio in 24 innings of work.
Between that short sample and a strong overall rookie campaign in 2008 (2.60 earned run average, 10.6 K/9, 3.5 BB/9 in 100 1/3 innings between 30 relief appearances and 12 starts), Chamberlain appeared poised for greatness. However, a full-time move to the starting rotation in 2009 yielded middling results, and Chamberlain lacked his typical relief dominance when moved back to the bullpen in 2010.
Yankees fans can undoubtedly recall a divide within the organization as to which role best suited Chamberlain, and the dreaded "Joba Rules" that the organization put in place to protect the prized young righty's arm ultimately failed to achieve their goal. A torn ulnar collateral ligament and Tommy John surgery in 2011 limited him to 48 2/3 innings over a two-year period. Chamberlain's final season in Yankee pinstripes came in 2013 and resulted in an ERA just south of 5.00 with diminished strikeout and walk rates.
Over the next three seasons, Chamberlain bounced around the American League Central, spending time as a member of the Tigers, Royals and Indians while finding varying levels of success. He turned in a solid 2014 season with the Tigers and quietly gave the Indians 20 very strong innings of relief as recently as 2016. But the dominance that Chamberlain showed during his impressive minor league stint and his first 124 big league innings never really resurfaced following his surgery. He was in minor league camp with the Brewers this year but never signed another contract after failing to make the team out of Spring Training.
All said, Chamberlain's career will come to a close with a 25-21 record, seven saves and a 3.81 ERA over the life of 555 1/3 innings between the Yankees, Tigers, Indians and Royals. Though he never reached the heights that many projected early in his career, Chamberlain still appeared in four different postseasons, taking home a World Series ring with the 2009 Yankees. Between his signing bonus out of the draft and his salaries over parts of 10 big league seasons, he took home roughly $12MM as a player. Best wishes to Joba and his family as he embarks on his post-playing days.
Photo courtesy of Getty Images.