The Rockies are coming off a 71-win season, and even the most optimistic observer would be hard-pressed to expect a major bounce-back effort in 2020. Not only are the Rockies stuck in a division with the juggernaut Dodgers, who figure to rule the NL West yet again next year, but the Rox seemingly aren't in position to spend their way out of the hole they've dug for themselves. Rockies owner Dick Monfort has said the team lacks payroll flexibility, which suggests it won't be in for an offseason of headline-worthy acquisitions.
[RELATED: Rockies Offseason Outlook]
The Rockies opened this year with a franchise record $145MM-plus in payroll, and they're already in line for a 2020 outlay in the $160MM range, per Jason Martinez of Roster Resource and FanGraphs. At least a small portion of that is slated to belong to right-hander Jon Gray, who MLBTR contributor Matt Swartz projects will make $5.6MM via arbitration next season. However, considering next year will be Gray's penultimate season of control, now may be as good a time as any for Colorado to trade him.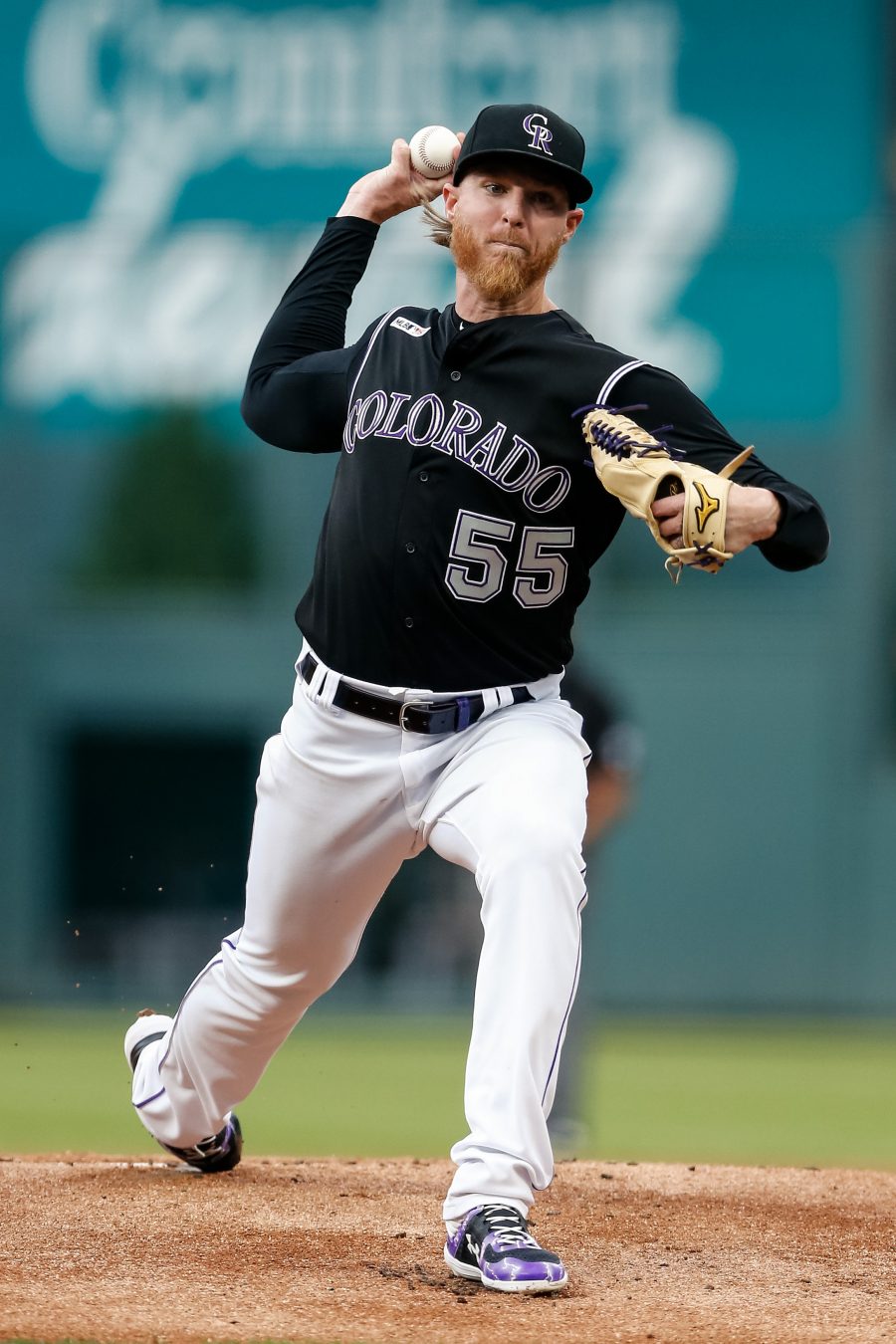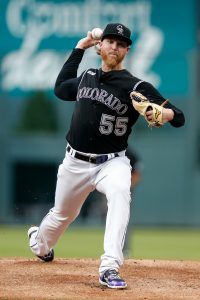 Gray, who turned 28 earlier this week, has endured his share of ups and downs since he joined the Rockies as the third overall pick in 2013. His results have alternated between very good (especially for someone stuck pitching half his games in hitter-friendly Colorado) and unspectacular, with Gray's output this year falling in line more with the first category. He racked up 150 innings of 3.84 ERA/4.06 FIP ball with 9.0 K/9, 3.36 BB/9 and a personal-best 50.4 percent groundball rate. Along the way, Gray posted a career-high 96.1 average mph on his fastball, which ranked in the majors' 89th percentile, per Statcast.
Aside from his velocity, Gray wasn't any kind of Statcast hero in 2019, as he finished toward the bottom of the league in most of its key categories. Nevertheless, Gray's most recent production, his career numbers (4.46 ERA/3.77 FIP with 9.4 K/9, 2.96 BB/9 and a 47.1 percent grounder rate) and his affordability over the next couple years would likely lead to plenty of interest if the Rockies were to place him on the trading block.
With few possible exceptions (Corey Kluber? Matthew Boyd? Chris Archer? Jose Quintana?), this offseason's class of starters who might be attainable via trade doesn't look as if it'll be teeming with front-line potential. Meanwhile, free agency has two obvious aces – Gerrit Cole and Stephen Strasburg – followed by Zack Wheeler, Madison Bumgarner, Hyun-Jin Ryu and a series of flawed choices. It's possible some starter-needy teams would just assume swing a trade for Gray than pay up for someone like Jake Odorizzi, who'd also cost a draft pick to reel in, or sign another good but unspectacular free agent.
With Gray, it seems the worst-case scenario is that an acquiring team would be picking up a competent mid- to back-end starter who wouldn't put much of a dent in its payroll. Best case? The hard-throwing Gray morphs into a front-of-the-rotation bargain. With that in mind, it's easy to imagine a slew of contenders lining up for Gray's services if the Rockies were to make him available. Colorado owns one of the majors' least impressive farm systems (per Baseball America), and dealing Gray could help the franchise improve its class of pre-MLB talent. Moreover, the Rockies doesn't appear likely to contend in 2020, and there hasn't been any word about a potential Gray extension. All that said, this looks like an opportune time for general manager Jeff Bridich to consider parting with Gray.
Photo courtesy of USA Today Sports Images.