The Pirates have landed their new first baseman, announcing agreement with the Rays on a deal that brings in Ji-Man Choi. Minor league pitcher Jack Hartman goes to Tampa Bay in a one-for-one swap.
The move brings to an end Choi's four-plus year tenure in Tampa Bay. The Rays first acquired the first baseman from the Brewers in June 2018, sending utilityman Brad Miller to Milwaukee in a swap of big leaguers. Choi hit the ground running, putting up a .269/.370/.506 line in 49 games down the stretch. He staked a claim to a regular job in the Rays first base/designated hitter rotation, one he's held the past few years.
Choi has been an above-average overall hitter in each of the past three seasons. He strikes out a fair amount and has hit between .229 and .233 the whole time, but he compensates for the mediocre batting averages by drawing plenty of free passes. Choi has walked in around 14% of his plate appearances in each of the last three years, pushing his on-base percentage into the .330 to .350 range. He typically gets into the double-digits in home runs and approaches 20 doubles annually.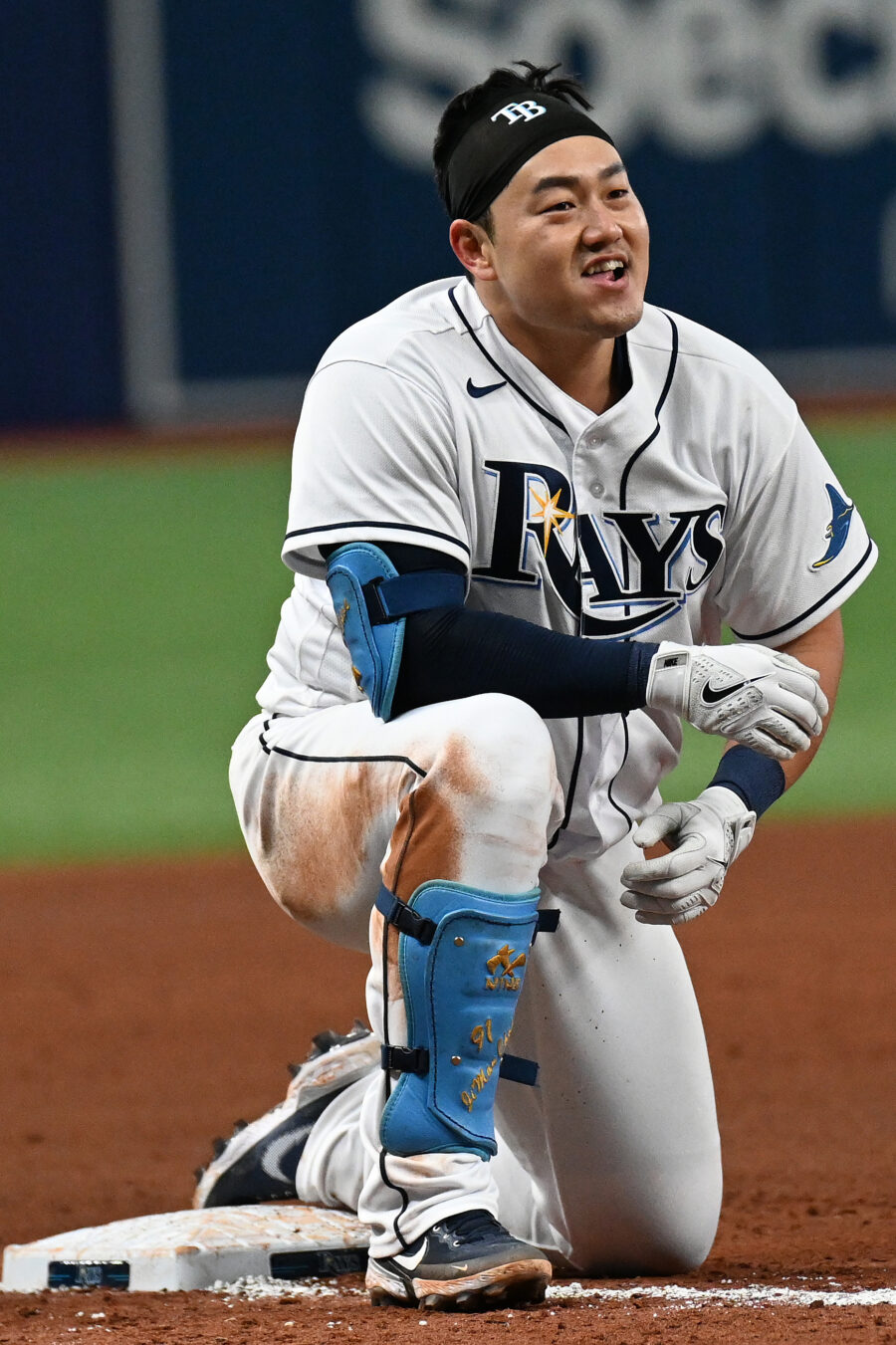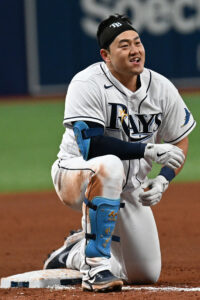 Going back to the start of 2020, Choi owns a .231/.342/.399 line in 869 cumulative plate appearances. That offensive production checks in 14 points better than league average, by measure of wRC+. A left-handed hitter, Choi has only mustered a .203/.290/.301 line in his career against southpaws. He's a .247/.355/.454 hitter against right-handed pitching, making him a solid platoon option for first base and designated hitter. It's not too dissimilar from the role Daniel Vogelbach played for the Bucs in 2022 before they dealt him to the Mets.
Choi has between five and six years of MLB service, so he's going through the arbitration process for the final time. MLTBR contributor Matt Swartz projects him for a $4.5MM salary, a modest but not completely insignificant amount. He was part of a large arbitration class in Tampa Bay and looked like a possible non-tender candidate. Jon Morosi of MLB.com tweeted yesterday the Rays were marketing Choi at this week's GM meetings. Morosi added pitchers Ryan Yarbrough, Yonny Chirinos and Shawn Armstrong as other players the Tampa Bay front office was discussing with other teams.
The Pirates entered the offseason seeking first base help, and they'll take on Choi's final season of club control to plug that gap. Factoring in his arbitration projection brings the Bucs' 2023 payroll slate to an estimated $50MM, per Roster Resource. Pittsburgh opened this past season with a payroll in the $56MM range. The Pirates are sure to search for catching help and are likely to bolster their starting rotation within the next few months, even as they field offers on big leaguers like Kevin Newman as part of the ongoing rebuild. Choi himself could be a midseason trade candidate if he's hitting up to his usual standards and the Pirates fall back out of contention next summer.
Hartman, meanwhile, was a fourth-round pick in 2020. Pittsburgh nabbed him out of Appalachian State University as a $60K senior signee. The 24-year-old righty spent this year in Low-A, working as a reliever. He put up a 6.27 ERA through 18 2/3 innings, striking out a below-average 20.4% of opponents against a massive 17.2% walk rate. The Rays will hope a change of scenery can push him up the minor league ladder; he'd be eligible for the Rule 5 draft next offseason if not added to the 40-man roster.
Naver Sports in Korea was first to report Choi had been traded to the Pirates. Marc Topkin of the Tampa Bay Times reported the Rays would receive a minor league player in return.
Image courtesy of USA Today Sports.