Here's a look back at MLBTR's biggest stories from the past week.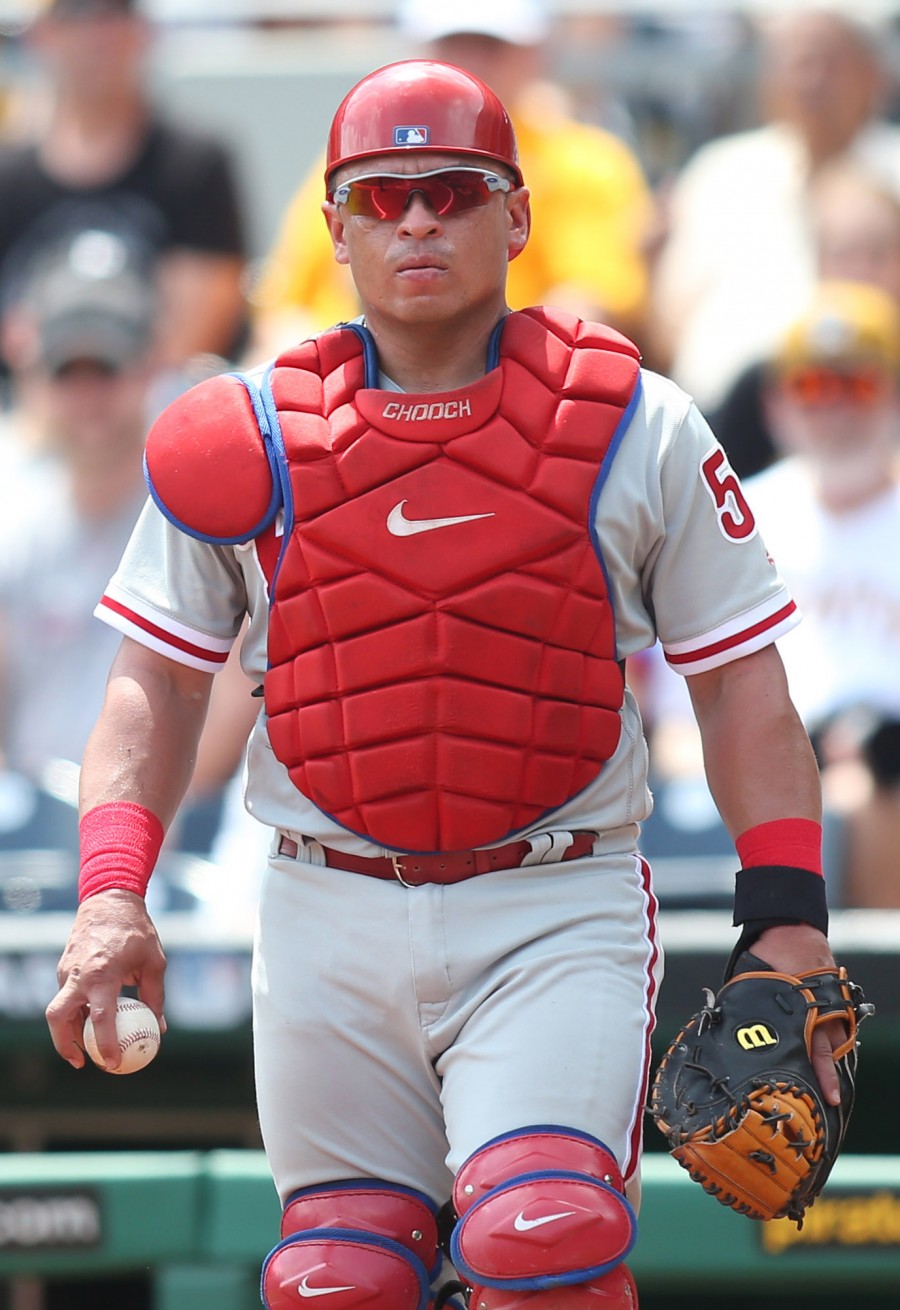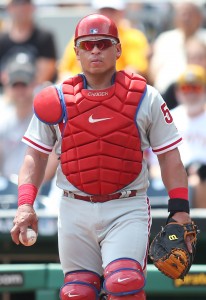 Dodgers trade A.J. Ellis and prospects for Carlos Ruiz. The Dodgers' decision to trade backup catcher A.J. Ellis, righty Tommy Bergjans and a player to be named later or cash to the Phillies for Carlos Ruiz might not have an obviously huge on-field impact, but it's an interesting deal, given Ellis' clubhouse reputation and close relationship with ace Clayton Kershaw. The Phillies, meanwhile, promoted top prospect Jorge Alfaro in the wake of Ruiz's departure.
Ellis and Ruiz weren't the only veterans to head to new teams this week. Also on the move were Dioner Navarro (who headed from the White Sox back to the Blue Jays for lefty Colton Turner), Marc Rzepczynski (who went with cash from the Athletics to the Nationals for infielder Max Schrock) and Jeff Francoeur (who is now a Marlin after a complex three-team deal with the Braves and Rangers).
Rangers sign Carlos Gomez. The Rangers agreed to a minor league deal with the veteran outfielder, who had previously been with the Astros. Texas GM Jon Daniels has said he hopes the club bought low on a still-talented player. "He's 30 years old; he's still in his physical prime," says Daniels. "We're taking a chance on him thinking he's better than his most recent performance." To clear space on their roster for Gomez, the Rangers designated another veteran outfielder, Drew Stubbs.
Pirates extend David Freese. Freese had been having a strong season as a role player at first base and third base, but the Bucs removed him from the 2016-17 free agent market, signing him to a two-year, $11MM extension that includes a team option for 2019. Both the Freese deal and the recent promotion of Josh Bell would seem to bode poorly for incumbent first baseman John Jaso, who's batting a modest .259/.346/.369 and has a year left on his contract.
Astros promote Yulieski Gurriel. The Astros promoted Cuban infielder Yulieski Gurriel to the Majors last Sunday. The Serie Nacional superstar has played sparingly so far, batting 2-for-7 in four games. At the very least, though, he provides the Astros with a bit of insurance in light of the recent news that third baseman Luis Valbuena will have season-ending hamstring surgery.
Rays to release Desmond Jennings. The Rays are set to part ways with longtime outfielder Desmond Jennings, who has had knee troubles and experienced a recent decline in performance. The 29-year-old, a former top prospect, was batting just .200/.281/.350.
Photo courtesy of USA Today Sports Images.