The current Major League Baseball offseason has been an unusual one for multiple reasons, including the lack of movement atop the free agent market. Nearly two months after free agency opened, most of the elite members of this winter's class remain on the board. That includes longtime Royals first baseman Eric Hosmer, whose trip to the market has been especially odd. Surprisingly, there's no indication any contenders are pursuing him with any gusto.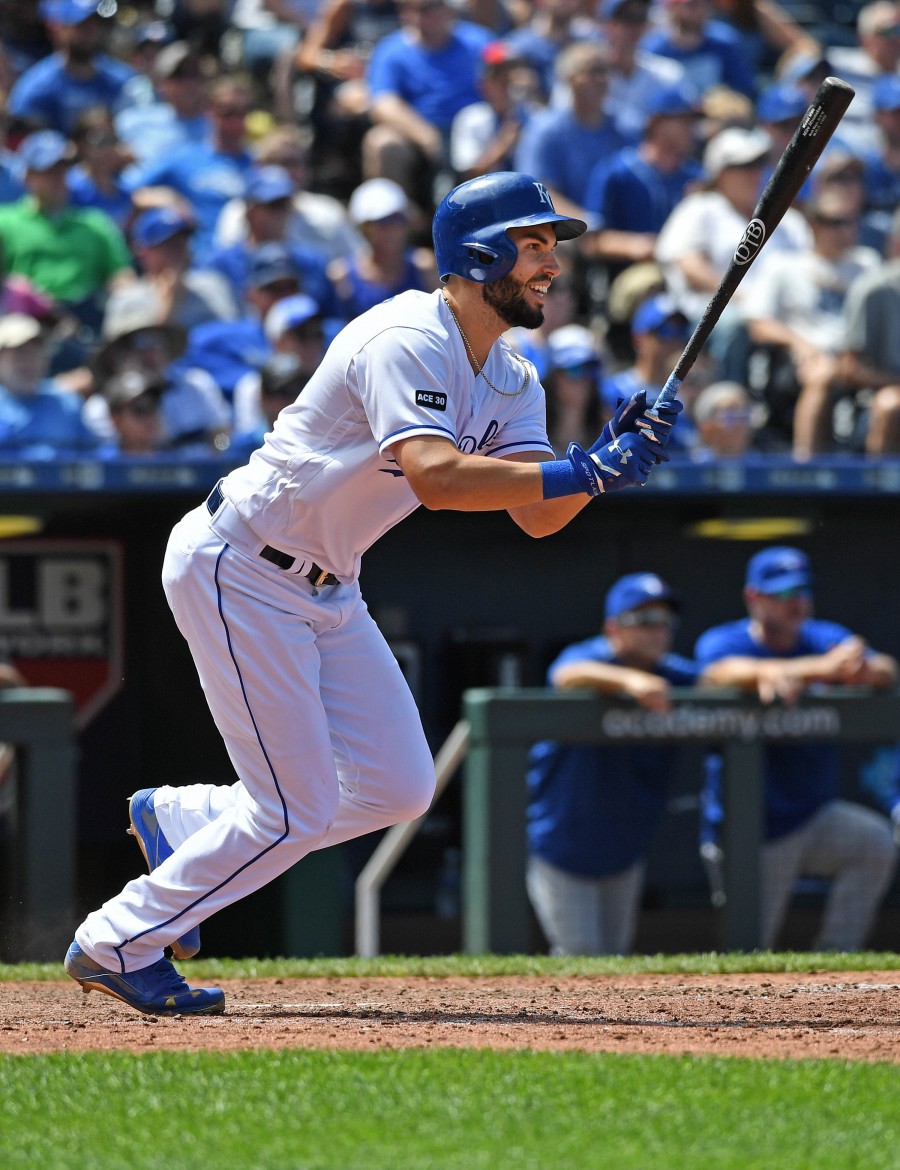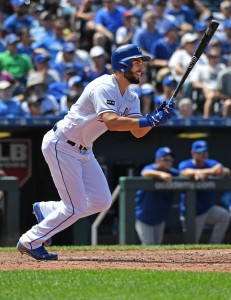 To this point, two clubs that don't stand much chance to win in 2018 have shown the most interest in Hosmer. On one hand, it's not exactly shocking that the Royals have tried to retain Hosmer, who's one of the most popular players in franchise history and a key reason for their 2015 World Series title. It's peculiar, though, that they're trying to keep him while looking to cut payroll and rebuild.
Even with a career year from Hosmer in 2017 and important contributions from the likes of Mike Moustakas, Lorenzo Cain and Mike Minor – all of whom are now out of the organization – the Royals only won 80 games. So, odds are this isn't a team that's going to succeed in the near term even if it convinces the 28-year-old Hosmer to re-sign.
Similarly, the Padres aren't going to pose a threat in 2018 – especially in a division with three of last season's five NL playoff qualifiers – yet they've gone even harder after Hosmer than the Royals. The Padres met with Hosmer earlier this month, and a week later, they reportedly emerged as the favorites to sign him. But no agreement has come to fruition in the week and a half since then, perhaps owing to a difference of opinion within the San Diego organization.
Some Padres bigwigs would be on board with making Hosmer the first nine-figure player in franchise history with the hope that the well-regarded leader would serve as a culture-changing force; others have reservations about whether now is the right time for the Padres to splurge on a free agent. It's easy to sympathize with the latter camp, given that the Padres are coming off their 11th straight non-playoff campaign and figure to need at least a couple more years to make a return to the postseason. By the time San Diego turns back into a contender (if it does anytime soon), Hosmer's best years may be in the rearview mirror.
In addition to signing an enormous deal, an ideal scenario for Hosmer would likely include joining a team that's in position to win now. But clear fits among contenders are difficult to find.  The Cardinals have been linked to Hosmer, though they could continue with Matt Carpenter at first or roll with Jose Martinez and Luke Voit. With those options in the fold, they've been more focused on landing a high-profile third baseman than a first baseman in recent weeks. The Red Sox were a popular pick to reel in Hosmer earlier this offseason, but they seemingly took themselves out of the running this week with the surprise re-signing of fellow first baseman Mitch Moreland. And most other playoff hopefuls – including the Astros, Indians, Yankees, Twins, Angels, Mariners, Nationals, Cubs, Brewers, Dodgers, Diamondbacks, Rockies and Mets – either don't need first base help or aren't in position to spend big on it.
With highly skilled agent Scott Boras as his representative, one can't rule out an unexpected team making a major play for Hosmer (Boras could probably talk the Heat Miser into buying a parka, after all). As of now, though, it seems Boras is facing long odds of finding a contender to take on Hosmer. Consequently, Hosmer may have to choose between staying in Kansas City or heading to San Diego.
(Poll link for app users)
Photo courtesy of USA Today Sports Images.