Coming off an 80-win campaign, its fourth straight sub-.500 season, Tampa Bay entered the winter in payroll-trimming mode. The Rays opened last season with a paltry payroll of just over $70MM, and if they're not even willing to spend that amount in 2018, it'll make competing in a division with the Yankees and Red Sox all the more difficult. It's possible, then, that the Rays will opt for a major rebuild in the coming months. So far this offseason, they've already subtracted third baseman and longtime face of the franchise Evan Longoria, who went to the Giants in a late-December, five-player trade. Odds are that Longoria won't be the last notable veteran the Rays jettison over the next few months – especially considering they still have multiple trade candidates who would garner strong returns, as you'll see below.
One-Year Rentals
Denard Span, OF ($13MM, including a $4MM buyout in 2019): The Rays acquired Span in the Longoria trade to help balance out money, so they could flip the 33-year-old before he ever plays a game for them. However, Span didn't do his trade value any favors in 2017, combining roughly league-average offense (.272/.329/.427 in 542 plate appearances) with the ugliest defensive showing of his career (minus-27 Defensive Runs Saved, minus-7.5 Ultimate Zone Rating). Span may have been the worst defensive outfielder in the majors last season, likely his last as a center fielder. So, Span's now a defensively limited corner outfielder without a big bat. That's not a great combination, especially at his price tag and with so many corner options remaining in free agency. In the event the Rays shop Span but don't find a taker for him, the Tampa Bay native would be thrilled to suit up for his hometown team.
Wilson Ramos, C ($10.5MM): Ramos wasn't effective in 2017, nor are there many contending teams looking for short-term upgrades at catcher (for those that are, free agents Jonathan Lucroy and Alex Avila could be more appealing). Those factors, not to mention Ramos' salary, figure to make him a tough sell. Ramos deserves credit for returning last season from the torn ACL he suffered in September 2016, but his offensive production took a dive (he logged a 124 wRC+ in 2016 and a 92 wRC+ in 2017). The former National also endured an uncharacteristically poor defensive season and threw out only 17 percent of would-be base stealers (down from 37 percent the prior year).
Adeiny Hechavarria, SS ($5MM projected arbitration salary): The Marlins sent Hechavarria to the Rays in a payroll-cutting move last June, which should tell you he doesn't have much trade value. Hechavarria has been an excellent defender of late (23 DRS, 27.9 UZR since 2015), though, and that could make him a target for a team in need of a slick-fielding infielder. Of course, Hechavarria's inability to contribute offensively has somewhat undermined his terrific glove work. The 29-year-old owns a lifetime .255/.291/.345 batting line (granted, he hit a more respectable .261/.289/406 last season), and he doesn't offer much power (.090 ISO) or base-stealing prowess (30 of 48 in his career).
Two Years Of Control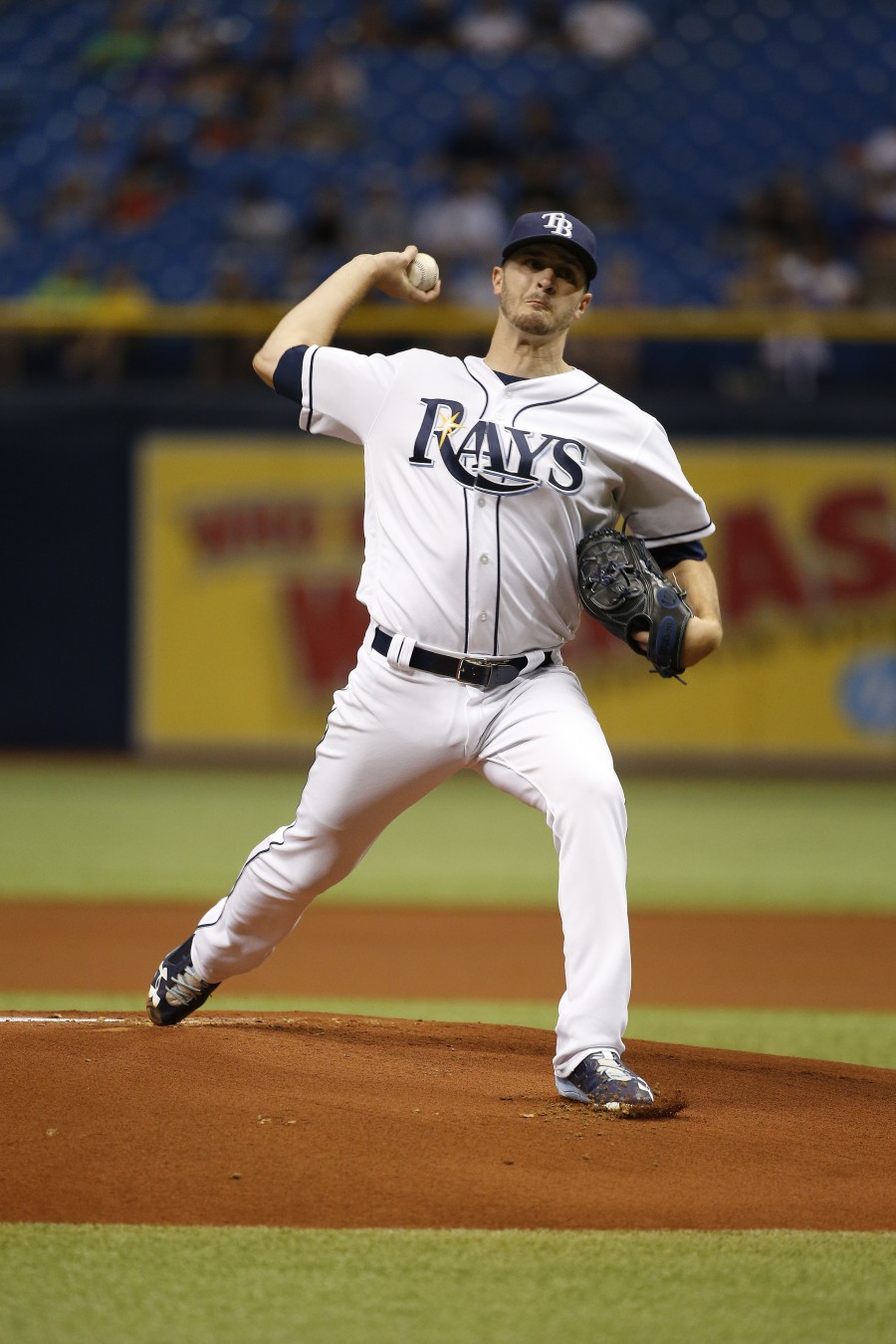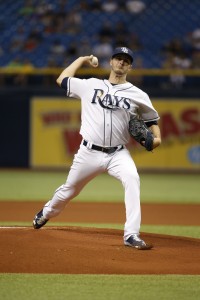 Jake Odorizzi, SP ($6.5MM projected salary): The Rays understandably want a respectable haul for the right-handed Odorizzi, who's a proven big league starter with youth on his side (28 in March). Unfortunately for them, Odorizzi was a disappointment last year (4.14 ERA/5.43 FIP in 143 1/3 innings), thanks in part to injuries (he went on the disabled list once for a hamstring issue and another time on account of back problems), a career-worst walk mark (3.83 per nine) and a bloated home run-to-fly ball rate (15.5 percent).
Both Odorizzi's struggles last year and a lifetime groundball rate of 33.7 percent stand out as red flags, though he's not far removed from a 2014-16 stretch in which he averaged 175 frames per season and pitched to a 3.72 ERA/3.91 FIP. Given Odorizzi's overall track record, the Rays shouldn't have trouble finding a team for him if they're motivated to ship him out.
Corey Dickerson, OF/DH ($6.4MM projected salary): Dickerson opened his career in impressive fashion as a Rockie from 2013-15, though the lefty-swinger struggled against same-handed pitchers and away from hitter-friendly Coors Field during that stretch. In 2016, his first year in Tampa Bay, Dickerson did little to quell concerns that he was a platoon bat and a product of the Mile High air, but he bounced back to a degree last season. The 28-year-old earned his first All-Star nod on the strength of a .312/.355/.548 first-half line, though his production dropped off sharply after mid-July (.241/.282/.408). Moreover, Statcast indicates Dickerson's expected weighted-on base average (.310) paled in comparison to his actual wOBA (.350). There remain questions about Dickerson's offensive game, then; on the positive side, Dickerson was similarly solid against both right- and left-handed pitchers for the first time in his career last season, and the advanced metrics (one DRS, 8.7 UZR) looked favorably on his defense from 2016-17. Still, this probably isn't a player who's teeming with trade value.
Brad Miller, IF ($4.4MM projected salary): The Rays may have shopped Miller, 28, before tendering him a contract last month. If they did, teams likely weren't lining up for a player who trudged through a miserable, injury-affected 2017. After posting terrific power numbers (30 homers, .239 ISO) and hitting .243/.304/.482 as a first baseman/shortstop in 2016, he limped to a .201/.327/.337 line with nine HRs and a .136 ISO as a second baseman last season. While Miller is versatile defensively, he has never held his own anywhere with the glove. All things considered, there's not much value here at the moment.
Dan Jennings, RP ($2.5MM projected salary): Tampa Bay was in the playoff race approaching last July's non-waiver trade deadline, which led the club to ship a decent prospect – first baseman Casey Gillaspie – to the White Sox for the left-handed Jennings. The Rays fell apart over the season's final couple months, making the acquisition somewhat of a waste. The club could now try to flip the inexpensive Jennings, who has held his own for most of his career. Jennings has fared nicely against both left- and right-handed hitters, having limited the former to a .307 wOBA and the latter to a .300 mark. While his lifetime strikeout and walk numbers aren't palatable (7.31 K/9, 4.09 BB/9), Jennings has induced grounders at a 55.2 percent clip and managed a 2.90 ERA over 279 2/3 innings. The soon-to-be 31-year-old may bring back something useful in a trade, then, if the Rays are inclined to move him.
Longer-Term Assets
Kevin Kiermaier, OF (controllable through 2023 for $60MM): There has been no real chatter this winter about the Rays dealing Kiermaier, whom they locked up to an extension prior to last season. Although the solid-hitting defensive maven seems likely to stick in Tampa Bay for the foreseeable future, he'd certainly draw plenty of looks on the trade market. Dating back to 2014, his breakout season, Kiermaier ranks eighth among outfielders in fWAR (16.1), owing to his all-around game. Kiermaier, who will turn 28 in April, combined for ridiculous defensive numbers in center over the previous four seasons (103 DRS, 62.8 UZR) and complemented those with an above-average batting line (.262/.319/.431) and base-stealing ability (60 on 79 tries).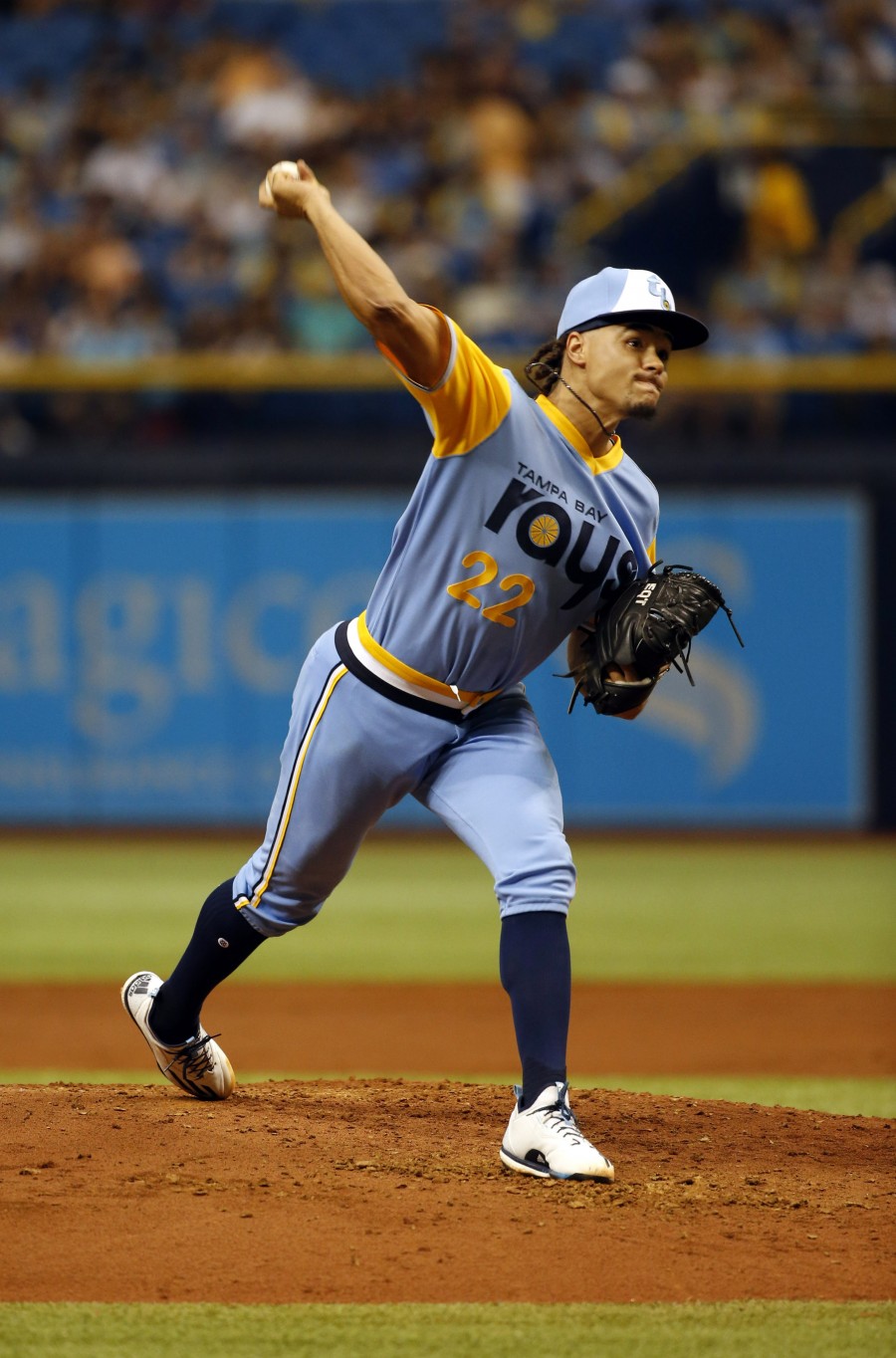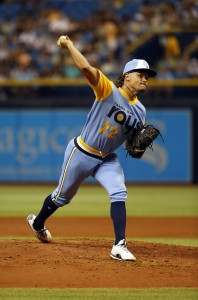 Chris Archer, SP (controllable through 2021 for $34MM): With Kiermaier unlikely to go anywhere, the 29-year-old Archer stands out as the crown jewel of the Rays' realistic trade possibilities; more than that, the durable, hard-throwing righty's track record and team-friendly contract combine to make him one of the game's most valuable assets. As a result, the Rays could simply keep him and continue to benefit from his presence. But if they opt for a full-scale rebuild, aggressively shopping Archer would make sense. While it's unclear how serious the Rays actually are about trading Archer, he has already garnered significant interest this offseason, unsurprisingly.
Alex Colome, RP ($5.5MM projected arbitration salary; controllable through 2020): A Colome trade looked like an inevitably entering the offseason, and multiple teams have aggressively pursued him recently, but no deal has come together yet. One of those suitors, Colorado, is likely out of the Colome market after signing fellow closer Wade Davis this week. Still, there are other teams with late-game needs – namely St. Louis – that could put together a package for the former starter. Colome, who turned 29 on New Year's Eve, is coming off a league-best 47-save season (his second full-time campaign as a reliever), though he did see his other numbers fall off precipitously compared to 2016. His K/9 (11.28 to 7.83), BB/9 (2.38 to 3.11), swinging-strike percentage (15.1 to 11.6) and ERA (1.91 to 3.24) all went in the wrong direction last year.
Steven Souza, OF ($3.6MM projected arbitration salary; controllable through 2020): At least one team has checked in with the Rays about the righty-hitting Souza this offseason, but there's no indication he's going anywhere. The Rays would be selling high on the three-year veteran if they did part with him, though; despite hip problems, Souza's fresh off a season in which he slashed .239/.351/.459 with personal bests in PAs (617), home runs (30), ISO (.220) walk rate (13 percent) and strikeout rate (29 percent). It's worth noting that Souza wasn't nearly as effective in the two prior seasons, and his xwOBA (.334) fell well short of his actual wOBA (.353) in 2017. To his credit, the soon-to-be 29-year-old complemented his most recent output at the plate with plus defense (seven DRS, 4.3 UZR) in right field for the second straight season.
Photo courtesy of USA Today Sports Images.