Here are the biggest stories MLBTR has featured since last weekend…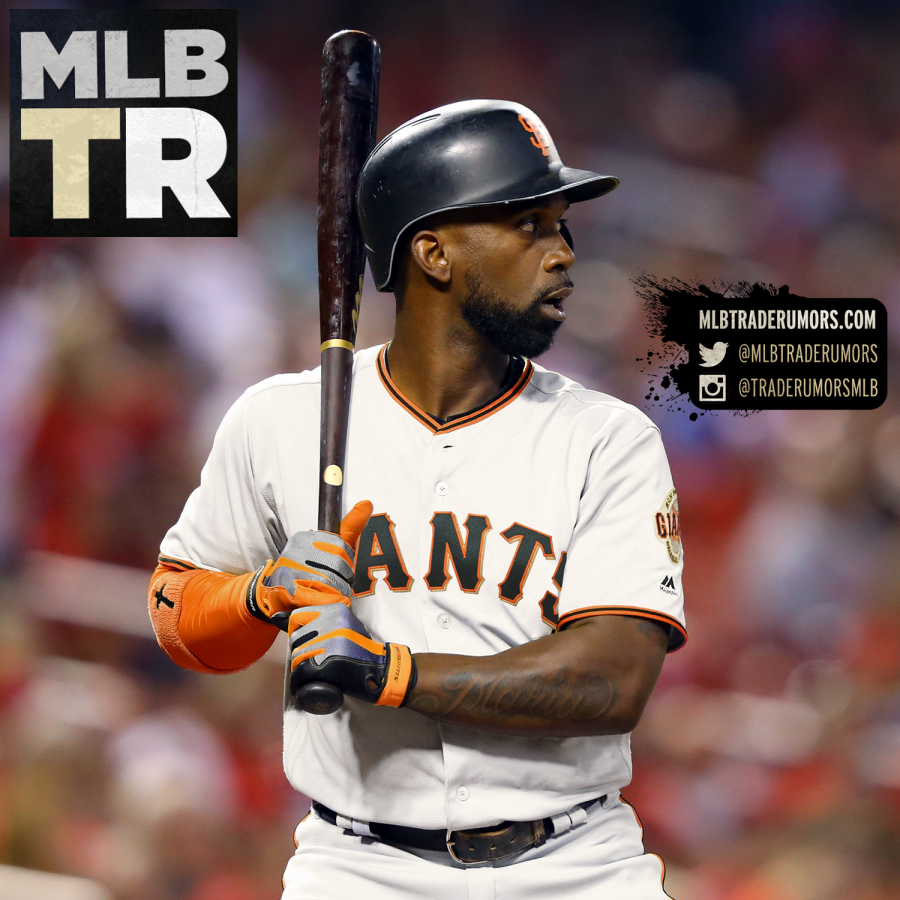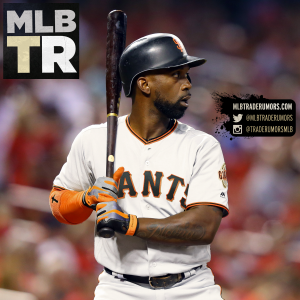 Pittsburgh says goodbye to two stars: Dating back to the 2016 season, it seemed like a matter of when – not if – the Pirates would trade center fielder Andrew McCutchen and right-hander Gerrit Cole. It finally happened in separate deals over the past week. McCutchen went to San Francisco for two players, and Cole headed to Houston to join the reigning champions in a package that netted the Bucs a quartet of potential contributors.
McCutchen and Cole (particularly the former) were terrific Pirates during their long tenures with the organization, but their lack of team control helped lead to the end of both eras. The 31-year-old McCutchen is only signed through the upcoming season, and it seemed unlikely before the trade that the Pirates would extend him. While Cole has two more years remaining, the low-payroll Pirates weren't going to re-up the Scott Boras client before his eventual trip to free agency. As such, general manager Neal Huntington took what he believed were the best offers for both players. Some Pirates fans are incredibly displeased, though, even petitioning for owner Bob Nutting to sell the franchise.
…But Felipe Rivero's sticking around: The Pirates' excellent closer was already under control via arbitration for the next four seasons, but the club elected to extend him anyway. In doing so, the Bucs bought out all of Rivero's arb years and potentially a couple free agent seasons. The reasonably priced deal guarantees the 26-year-old left-hander $22MM, while each option (2022 and '23) is worth what will be a team-friendly $10MM if Rivero's dominance continues.  In 2017, his first full season in Pittsburgh, the ex-National saved 21 of 23 opportunities and pitched to a 1.67 ERA across 75 1/3 innings. In the process, Rivero notched 10.51 K/9 against 2.39 BB/9 and logged a 52.9 percent groundball rate.
Padres extend a (Brad) Hand: San Diego's Hand, another of the game's premier southpaw relievers, landed an extension before Rivero. Like Rivero, Hand was already under control prior to the deal, as he wouldn't have been eligible for free agency until after 2019. Hand's payday is for a guaranteed $19.75MM over the next three years, and it also comes with a $10MM club option for 2021. The soon-to-be 28-year-old Hand had been popular in trade rumors prior to the extension, but he could now be part of the next good Padres team – if their rebuild goes as planned, that is. Hand was about as effective as Rivero last season, with a 2.16 ERA, 11.8 K/9 against 2.27 BB/9 and a 46.3 percent grounder rate over 79 1/3 frames.
Blue Jays add power to outfield: The Blue Jays picked up a couple home run-hitting corner outfielders in Randal Grichuk, whom they acquired from the Cardinals, and free agent signing Curtis Granderson. Grichuk, a 26-year-old right-handed hitter, cost Toronto reliever Dominic Leone – who was a standout in 2017 – as well as pitching prospect Conner Greene. The lefty-swinging Granderson pulled in a one-year, $5MM guarantee entering his age-37 season. With Grichuk and Granderson in the fold, GM Ross Atkins acknowledged that the Jays could listen to offers for corner outfielders Steve Pearce and Ezequiel Carrera.
A few other recognizable free agents come off the board: Surprisingly, the Twins reeled in reliever Addison Reed for just $16.75MM over two years – a much lower guarantee than most expected entering the offseason. A desire to play in the Midwest reportedly helped lead Reed to Minnesota, where he's likely to set up for recently signed closer Fernando Rodney. At 29, Reed is the youngest free agent to find a team over the past week-plus. Aside from the previously mentioned Granderson, a slew of other 30-somethings in Jay Bruce, Adrian Gonzalez, Howie Kendrick and Brian Duensing also exited the market.
Bruce got the richest deal (three years, $39MM) and is once again a member of the Mets, with whom he played parts of the previous two seasons. Gonzalez will join him as part of the 2018 Mets, though his previous employer – the Braves, who released him in December after a luxury tax-geared trade with the Dodgers – will take care of nearly all of his $22MM salary. The Mets will only pay Gonzalez a minimum salary. Kendrick, who finished 2017 with the Nationals after they acquired him from the Phillies at midseason, returned to Washington for a two-year, $7MM guarantee. He figures to once again offer the Nats a quality utility player. And after a resurgent 2017, Duensing re-upped with the Cubs – also on a two-year, $7MM contract.