This is the latest post of MLBTR's annual Offseason in Review series, in which we take stock of every team's winter dealings.
After a surprising 2018 season, the Rays prepared for a full return to contention with some intriguing trades and the priciest free agent signing in club history.
Major League Signings
Charlie Morton, SP: Two years, $30MM (plus vesting option for 2021 that could be worth as much as $15MM depending on time spent on injured list)
Avisail Garcia, OF: One year, $3.5MM
Total spend: $33.5MM
Trades And Claims
Notable Minor League Signings
Notable International Signings
Sandy Gaston, RHP: $2.61MM signing bonus
Notable Losses
[Tampa Bay Rays Depth Chart | Tampa Bay Rays Payroll Outlook]
Needs Addressed
The Rays enjoyed great success with the "opener" strategy in 2018, and they'll continue to use openers to account for two of their five rotation spots this season.  Joining reigning Cy Young winner Blake Snell and promising but still rather unproven righty Tyler Glasnow is an established veteran, yet one that still seems somewhat "young" in the sense that we're only entering the third season of the reinvented Charlie Morton.
After nine seasons of decent but unspectacular work for the Braves, Pirates, and Phillies, Morton breathed new life into his career as a member of the 2017-18 Astros.  The soft-tossing groundball specialist suddenly turned into a strikeout machine with a 95mph fastball, whiffing 364 batters in just 313 2/3 innings for Houston.
Since Morton turned 35 last November, however, his earning outlook was limited. It was the Rays who made a rare free agent splash to land the right-hander, agreeing to a sizable contract that doesn't come with risk of long-term entanglements.  Geography played a role (Morton and his family live in nearby Bradenton, Florida), though Morton was undoubtedly intrigued at the possibility of joining another young team that may be on the cusp of contention.  This isn't to say that the Rays are about to enjoy a 2017 Astros-esque level of success, yet the club has further established itself as a legitimate contender to reach the postseason, something that would've been sounded wild a year ago at this time.
Both last offseason and throughout 2018, Tampa Bay unloaded virtually all of its highest-paid veteran players, yet thrived by acquiring and developing unheralded young replacements who largely outproduced those more established names.  This allowed the Rays to feel comfortable in making a big expenditure on Morton — his $15MM salary is almost a quarter of Tampa's entire payroll.
This financial flexibility allowed the Rays to take a bit of a deeper look into the free agent and trade markets.  Beyond Morton, Tampa Bay also had interest in such free agent names as slugger Nelson Cruz and second baseman DJ LeMahieu, while the Rays were also one of the many teams who discussed a J.T. Realmuto swap with the Marlins.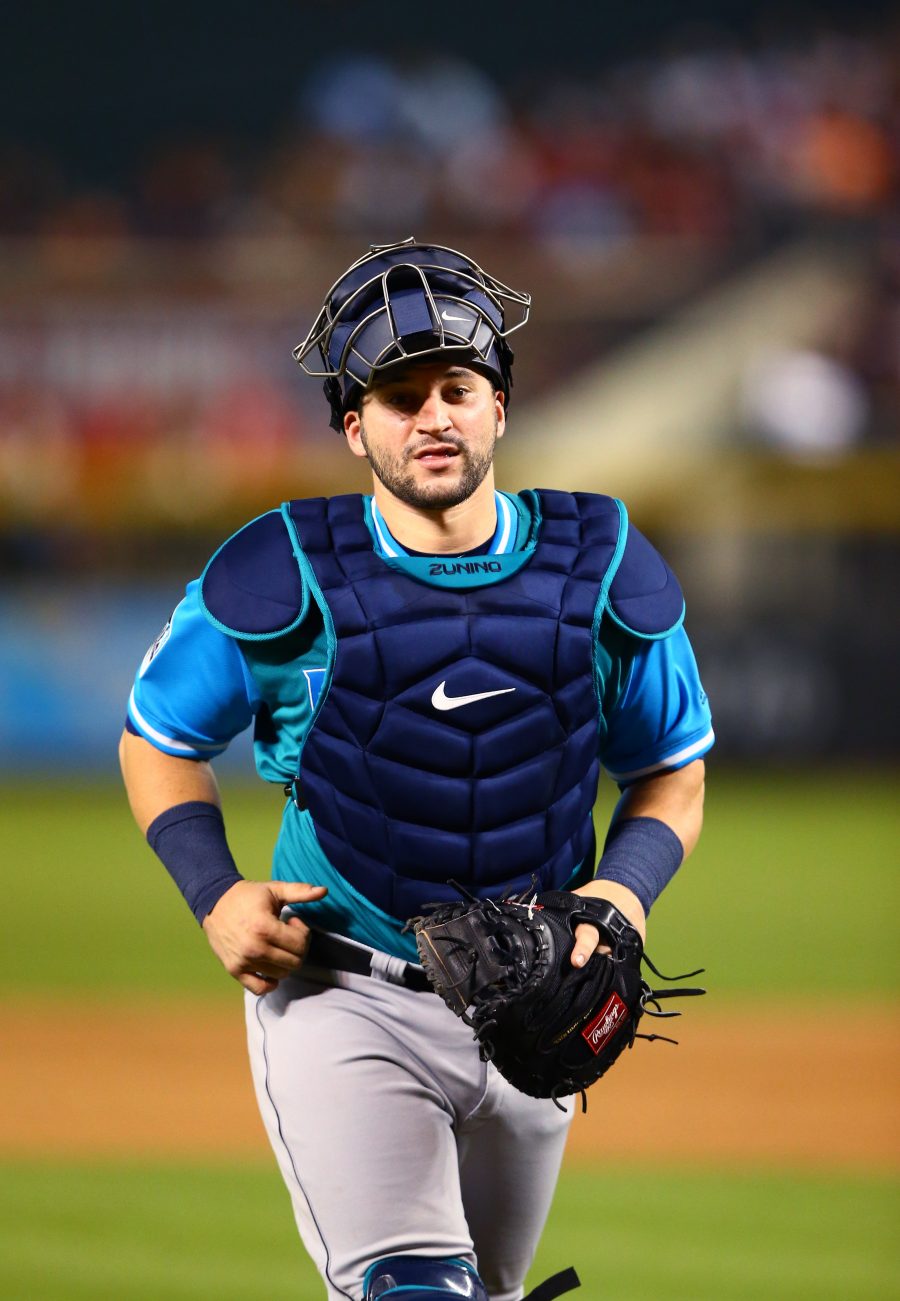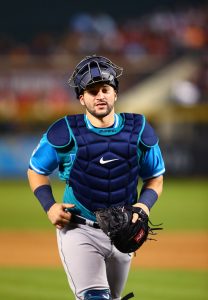 The Rays ended up doing in a different direction to address that latter need at catcher….well, as much as a Rays/Mariners trade can be described as "different" given the two clubs' extensive history of deals.  This time, the Rays and M's combined on a five-player swap that saw Mallex Smith go to Seattle, while Tampa Bay added Guillermo Heredia to more or less take Smith's place in the outfield, plus acquired catcher Mike Zunino to bring some stability behind the plate.
Zunino is well-known as one of the better defensive catchers in baseball, with outstanding pitch-framing and an increasing knack for throwing out baserunners.  At minimum, the Rays will add some strong defense and some added pop to their catcher's spot, as Zunino has 90 homers over the last five seasons.  It seemed as if Zunino was rounding into becoming a true offensive force with a .251/.331/.509 season in 2017, yet he took a big step backwards to his old low-average and low-OBP ways last year, with just a .201/.259/.410 slash line over 405 plate appearances.  The Rays as a whole cut back on their strikeout rate (25% to 22.4%) from 2017 to 2018, so there's some hope that a new environment can help Zunino regain some of his 2017 patience.
Such a rebound would also be welcomed from Avisail Garcia, who turned in a huge 2017 but otherwise hasn't completed a full season with an OBP of over .309.  Garcia followed up his career year with a disappointing .236/.281/.438 performance over 385 PA, leading the White Sox to decline tendering a contract.  The outfielder was hampered by injuries last year, however, leading the Rays to take a relatively inexpensive risk ($3.5MM) to see if Garcia can get on track.
The Rays' offseason was also highlighted by a pair of three-team trades, one of which involved the Indians and (again) the Mariners.  Tampa Bay's involvement in the trade saw the Rays essentially swap former top prospect Jake Bauers for former Cleveland infielder Yandy Diaz, giving the Rays a bit more multi-positional versatility since Diaz can also play some third base, while matching Bauers' skillset as a first baseman and corner outfielder.  Minor league righty Cole Sulser and his eye-opening 12.3 K/9 at Triple-A also came to Tampa in the deal, giving the Rays another bullpen depth option.
A few years after being linked to Jurickson Profar in trade rumors, Tampa Bay was finally part of a Profar deal, only as the third team in the mix while the Athletics ended up with the infielder.  The Rays' contribution was three minor league pitchers to the Rangers, while picking up righty Emilio Pagan and a Competitive Balance Round-A draft pick (currently the 39th overall selection) from Oakland.  Pagan will help fill the void left by veteran Sergio Romo in the bullpen, though Pagan's tendency to allow a lot of fly balls and home runs will be tested in the AL East.
Questions Remaining
This is just speculative, but since the Rays picked up an extra draft pick in the Profar trade, perhaps that might make the team more open to surrendering a high pick to sign a qualifying offer free agent….like, for instance, Craig Kimbrel.  The Rays are at least keeping an eye on Kimbrel's market to see if the closer would be willing to take a shorter-term (one or two years) contract, though it may still be something of a longshot that Kimbrel ends up at Tropicana Field.
Adding Kimbrel would certainly be a major way of addressing a closer position that otherwise didn't seem like a big priority for the Rays this winter.  The team seems comfortable using Jose Alvarado as its primary ninth-inning option, though it's fair to assume that several others will get some save opportunities as Tampa mixes and matches its arms.  Ryne Stanek and Diego Castillo, for instance, could be used in the ninth inning when they're not being used as openers.
Beyond just the personnel involved, the bigger question might be simply whether lightning can strike twice for the Rays and their opener strategy.  Opponents have now had more time to get a book on Tampa Bay's young relief corps, of course, and the uniqueness of the opener may fade now that other teams are also planning to use a one-or-two inning "starter" for one of their rotation spots.  Adding Morton to chew up quality innings should help keep the bullpen fresh, though the Rays will again be performing a constant juggling act of their relievers, including a frequent shuttle to and from Triple-A Durham.
The same question could be asked of the position players.  Only five Rays players topped the 400-PA plateau last season, in part due to some key names being added or subtracted in trades, but also due to the team's roster full of players with multi-position capability, able to be moved in and out of the lineup as a game situation warrants.  This season's Rays have more of a set starting lineup on paper, though it will require some players to prove themselves capable of regular duty.
Trading Smith, for instance, puts pressure on Austin Meadows (a former top prospect) to take the leap in his second MLB season.  Shortstop Willy Adames is being counted on for his own second-year improvement, while Joey Wendle will have to avoid a sophomore slump.  Garcia is a total wild card.  Ji-Man Choi delivered big numbers over 189 PA for Tampa last season, and will now have to produce over a full year as a frequent choice as the designated hitter.  For Kevin Kiermaier and Matt Duffy, their primary challenge will simply be to stay healthy (Duffy has already run into problems in this regard).
As noted earlier, the Rays looked at some bigger names this winter, and did come away with Morton to help stabilize the rotation.  Zunino also fills a need behind the plate, even if he isn't Realmuto.  For the remainder of the everyday lineup, however, it's hard to argue that signing someone like Nelson Cruz wouldn't have provided a clearer hitting upgrade.  After Edwin Encarnacion was dealt from Cleveland to Seattle as part of that three-team deal, there was speculation that Encarnacion would then be flipped to Tampa, though such a follow-up move never materialized.
The Rays ended up with the much less-experienced first base/DH combination of Diaz and Choi, with others (Wendle, Brandon Lowe, Nate Lowe) likely to cycle through first base and much of the roster likely getting a DH day when warranted.  Still, despite Choi's impressive 2018 and Diaz's highly-touted exit velocity numbers, Tampa might not have made much of a step up from Bauers and C.J. Cron, let alone the boost that a Cruz or Encarnacion would have provided.
The Rays designated Cron for assignment and watched him leave on waivers rather than pay him a projected $5.2MM arbitration salary. Bauers was moved after just one MLB season, following two years as a top-100 ranked prospect.  It says something about Tampa Bay's belief in Diaz that the team was willing to move Bauers this early in his career, though it could also speak to the sport's general devaluation of players (like Bauers) who are limited to playing only first base and a little bit of subpar corner outfield.
2019 Season Outlook
The Red Sox and Yankees are both at least a few steps ahead of the Rays in the AL East, though Tampa Bay compares pretty favorably to the rest of the American League's wild card contenders.  Given the front office's penchant for reshaping its roster on the fly, it wouldn't be a surprise to see the Rays attempt a big midseason trade if they're in the playoff hunt.
How would you grade the Rays' offseason moves?  (Link for app users.)
Photo courtesy of USA Today Sports Images